Popway Hotel Hong Kong review – Celine Chiam | Singapore Lifestyle, Beauty and Travel Blogger
Popway Hotel Hong Kong was one of the hotels I really like. The room is decent, the staff are nice, location is good but most importantly, I had the balcony!! When it comes to booking hotels in Hong Kong, you want to find a hotel where the room isn't too small (Hong Kong rooms are known to be very claustrophobic), and the location has to be good. We chose Popway Hotel Hong Kong because it was a walking distance away from the bus terminal, and there's an airport shuttle bus right outside the hotel. Here's a summary of the good points about the location of the hotel is:
There's airport direct bus right opposite the street
There's bus terminal about 10mins walk away (I took direct bus to Ocean Park!)
There's a supermarket nearby
There're eateries nearby
As far as I know, all the Deluxe rooms at Popway Hotel Hong Kong are about this size. The room is further categorized to those with balcony and those without, but it doesn't affect the size of the room inside. Their rooms are about approximate 240 sq. ft. room. All rooms include free Wi-Fi & high speed internet access, LCD television with cable channels, spacious wardrobe, stylish bathroom amenities, complimentary mini bar, coffee and tea, etc.
Twin/queen bed with quality bed linens.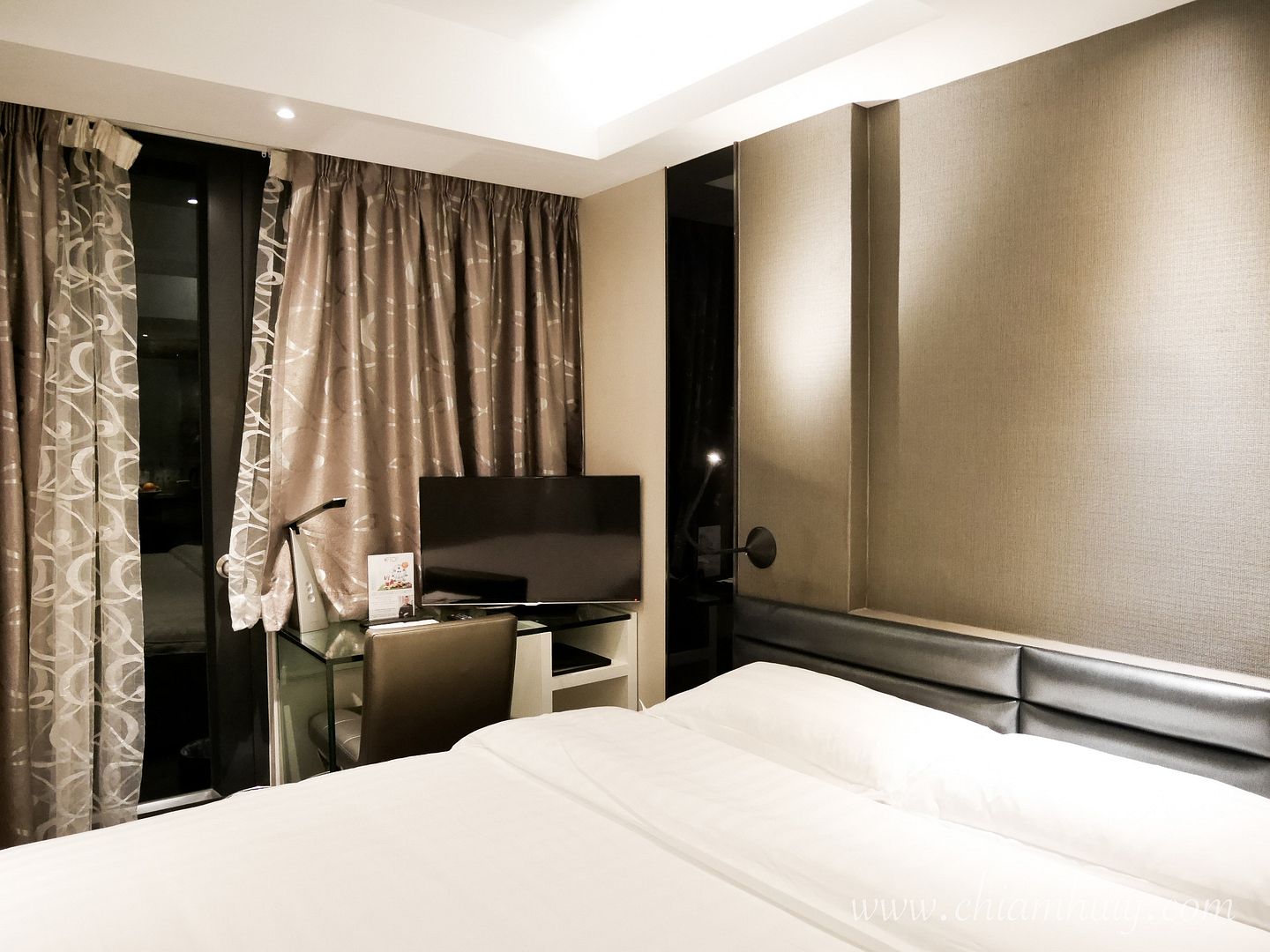 Complimentary minibar
Spacious toilet
With necessary toiletries included.
Can I tell you how amazed I am to find disposable shaver + cream for my man?? I'm not sure if this is common, but it's actually my first time chancing upon this and I'm so impressed! I mean, it's just a small gesture but it's really so thoughtful.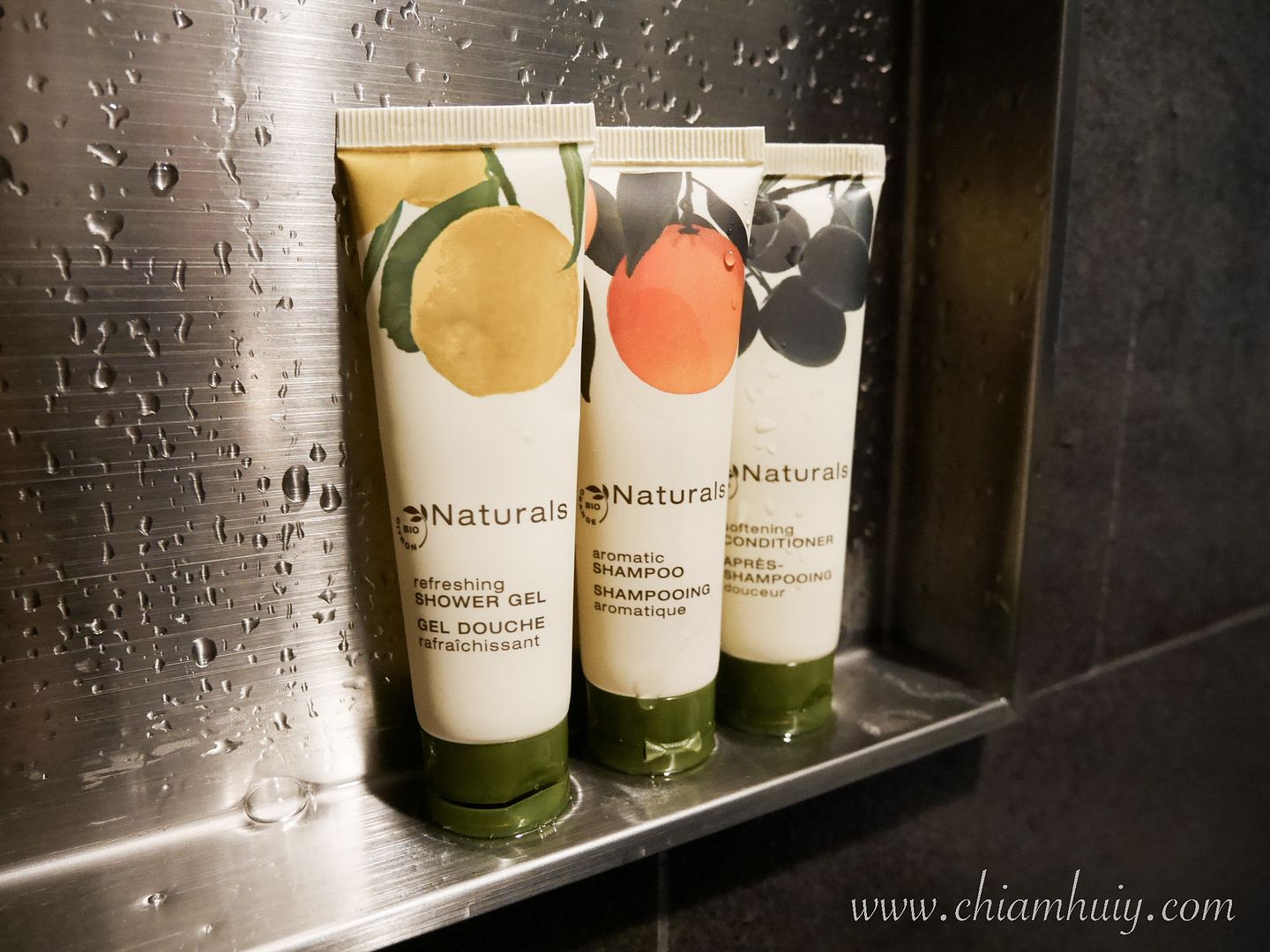 Refreshing shower gels and shampoos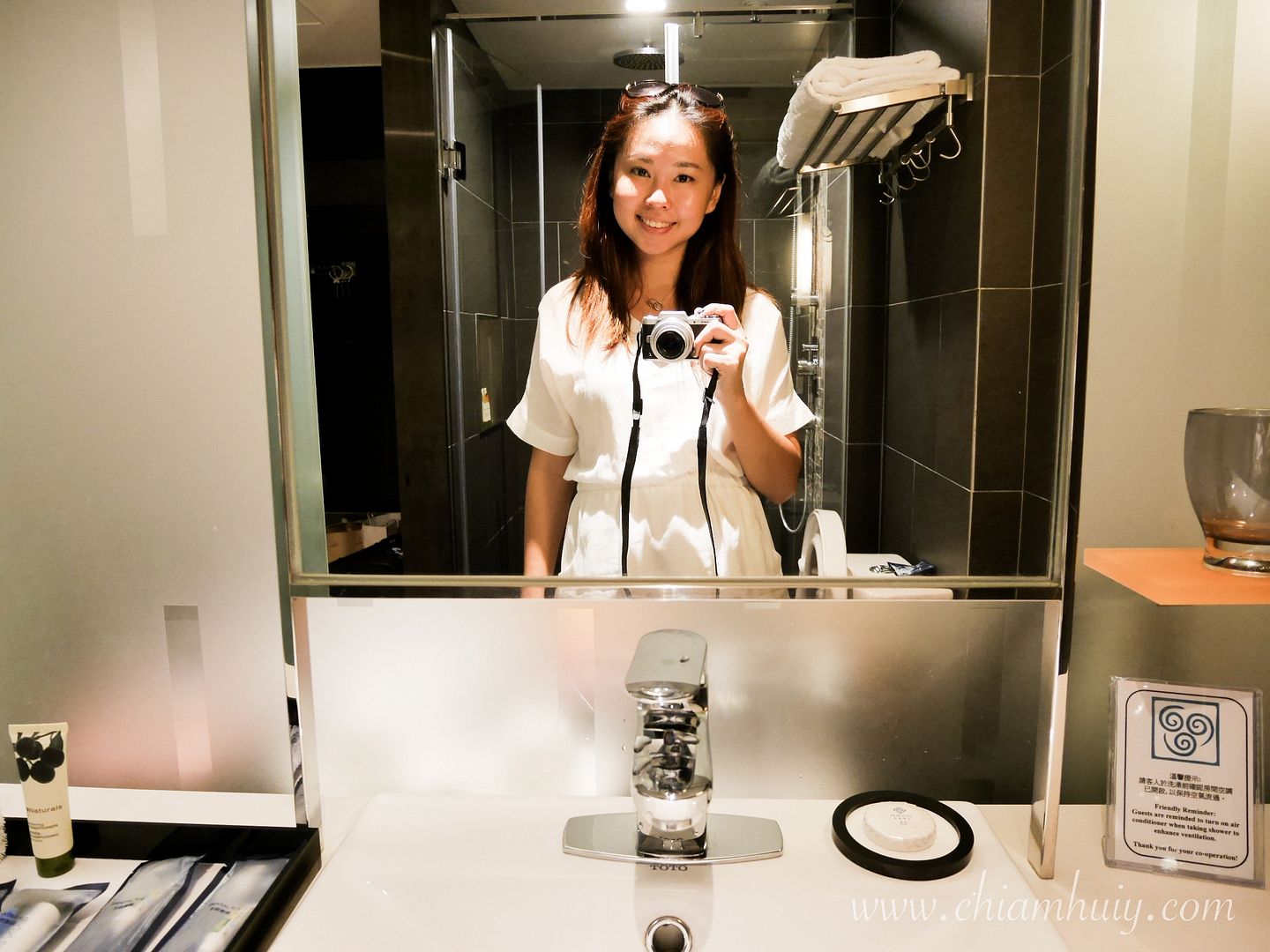 Rainshower facilities
Now this is one of the devices that is very useful to hotel guests. Basically, this phone can act as a complimentary wifi egg/device for your stay in Hong Kong. If you don't prefer getting a sim card in Hong Kong, you can actually use this phone and create a wifi hotspot, so that you can still use the internet on the go!
Spacious area for luggage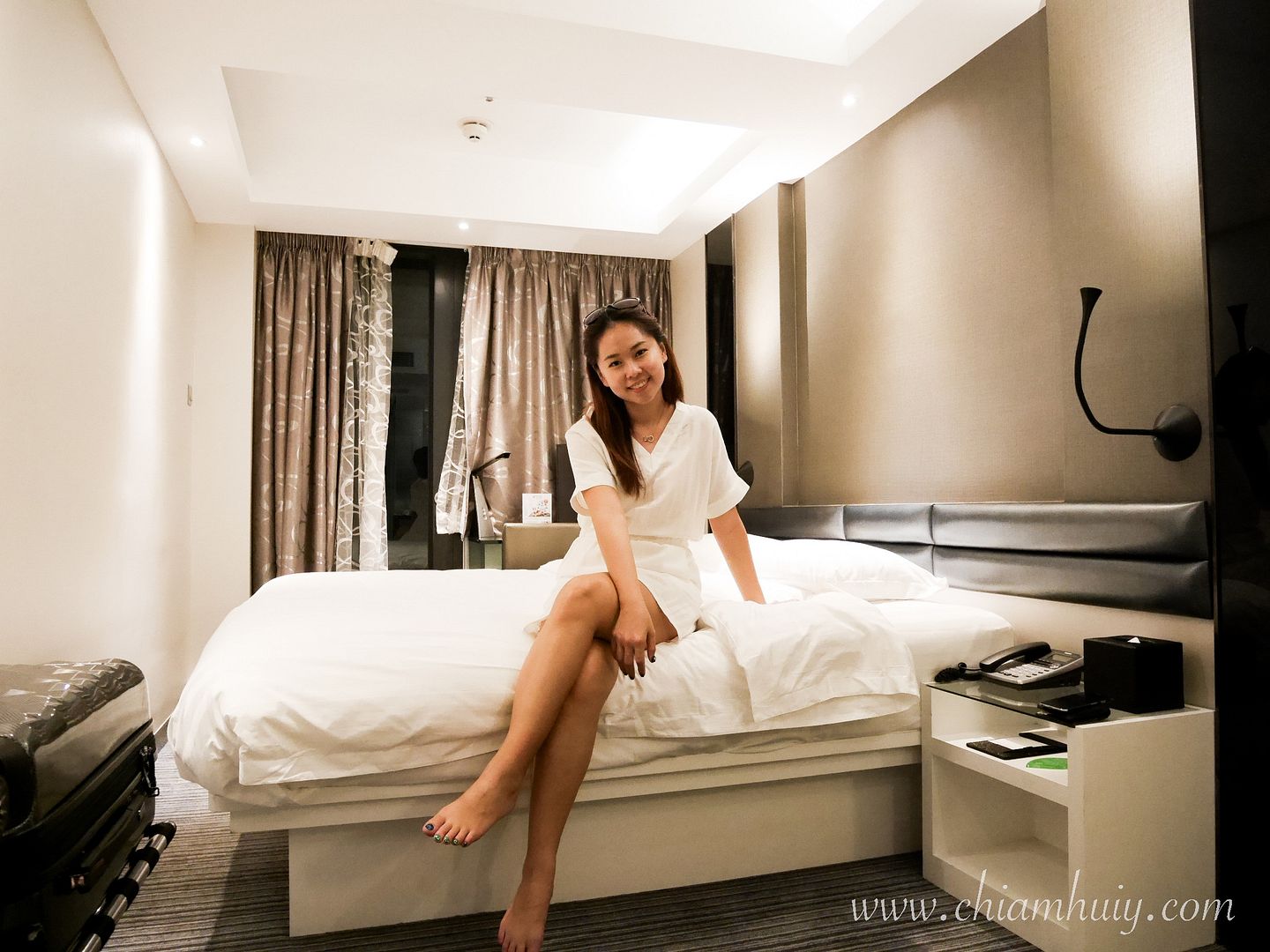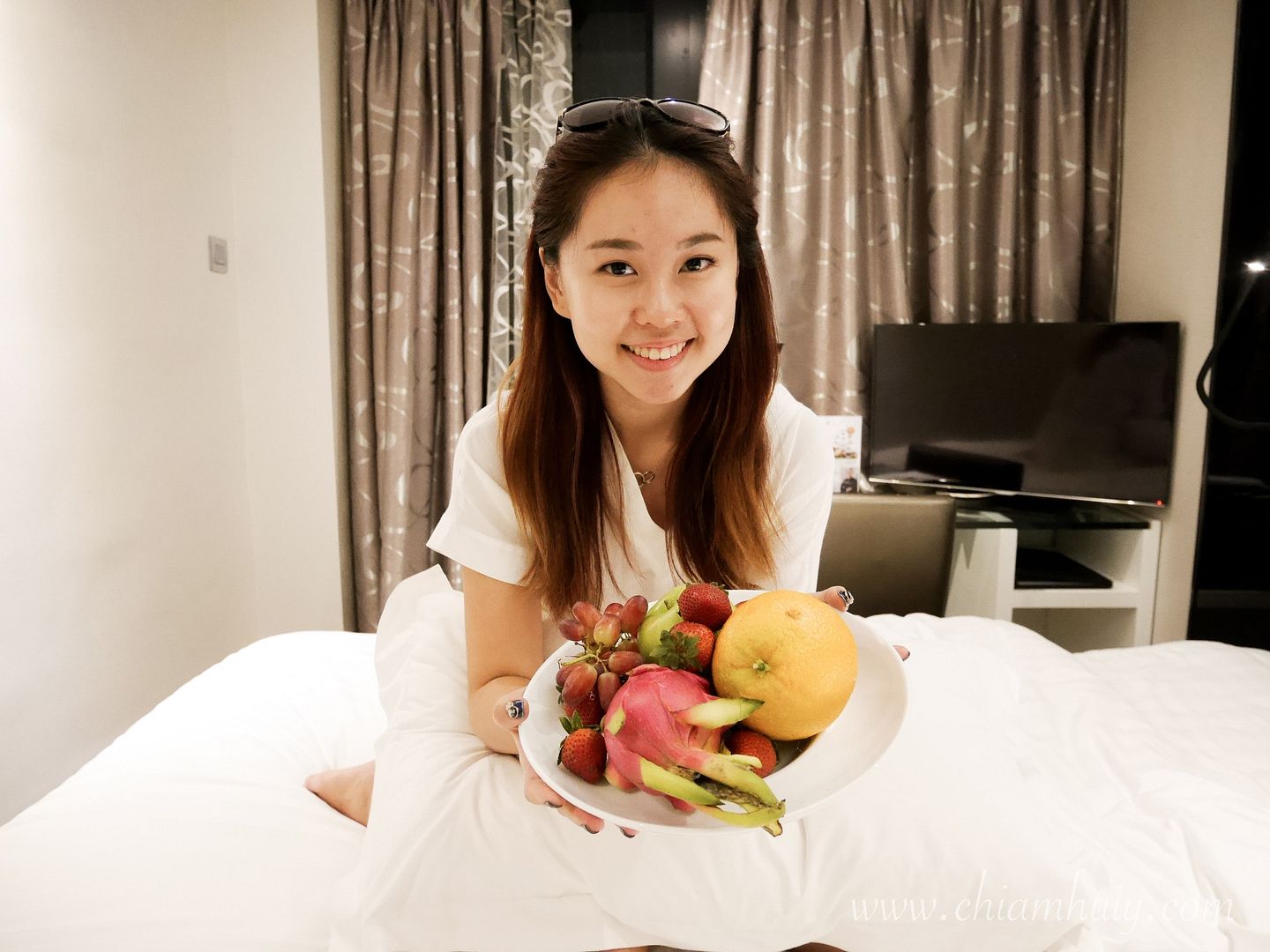 Another favourite aspect of my room in Popway Hotel Hong Kong – the balcony!!! There isn't much nightlife (other than drinkings on the weekends at Lan Kwai Fong), so we tend to come back pretty early, like after dinner or something. The balcony was so great to chill in. We had a few drinks, chill a bit and relax for the next day.
Popway Hotel Hong Kong also has a rooftop bar if you don't like to head out after a good shower perhaps? They offer both alcoholic and non-alcoholic drinks, along with some light snacks.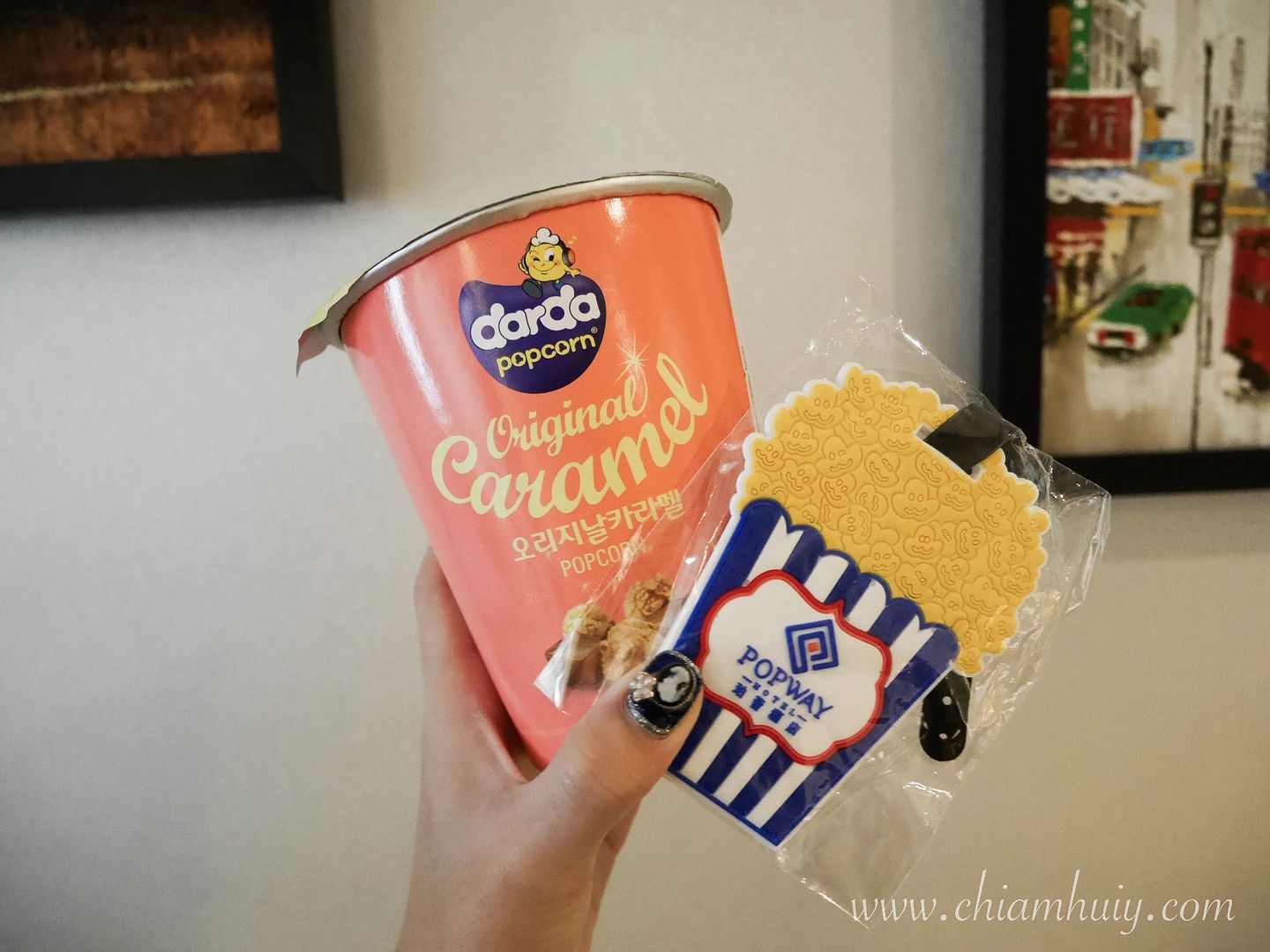 Thank you Popway Hotel Hong Kong for the lovely snack and soveniers! I heard all guests get these souvenirs actually. PS: The caramelized popcorn tastes soooo yummy!
Popway Hotel Hong Kong lobby also comes with two computers free for the guests to use.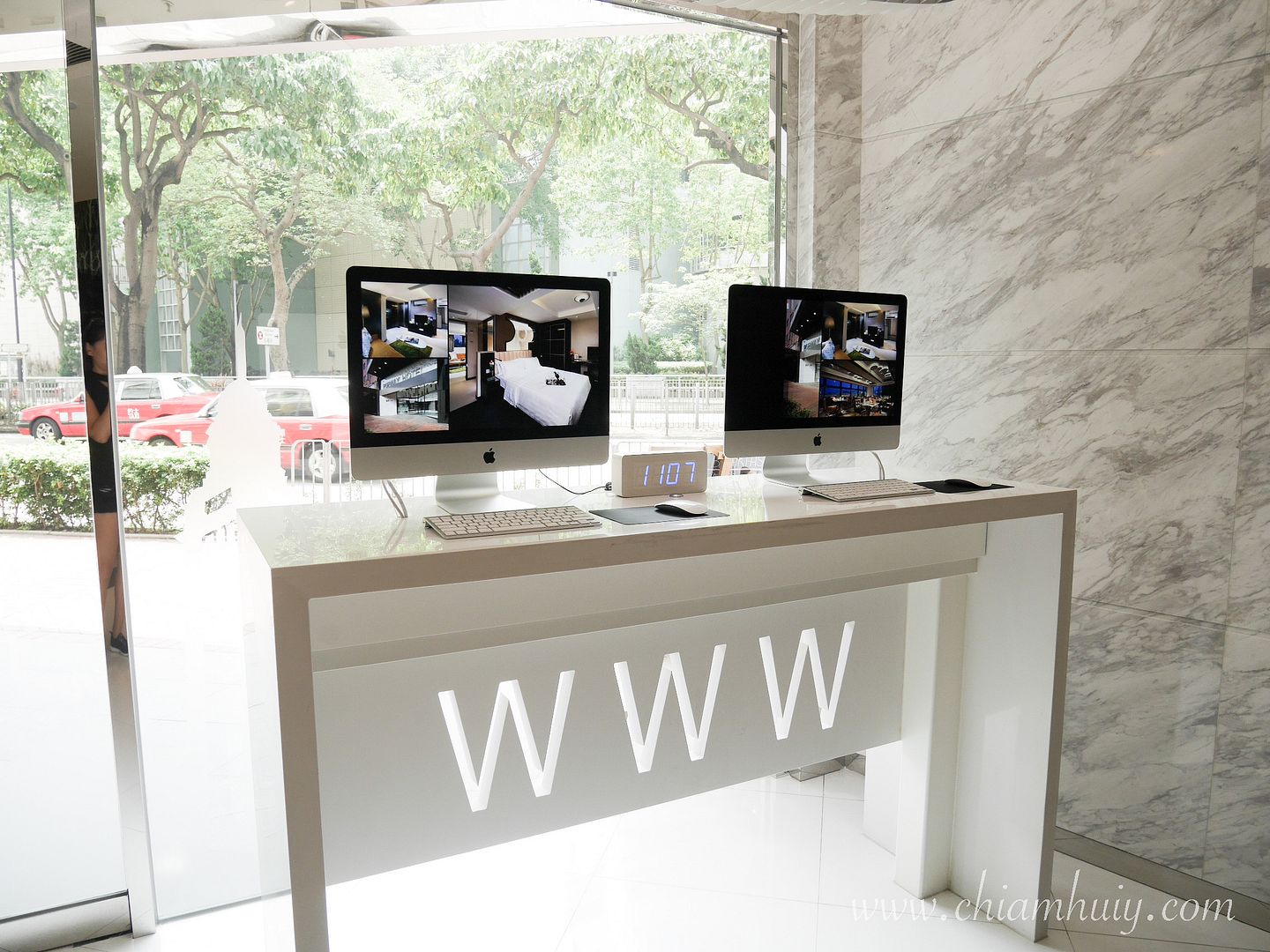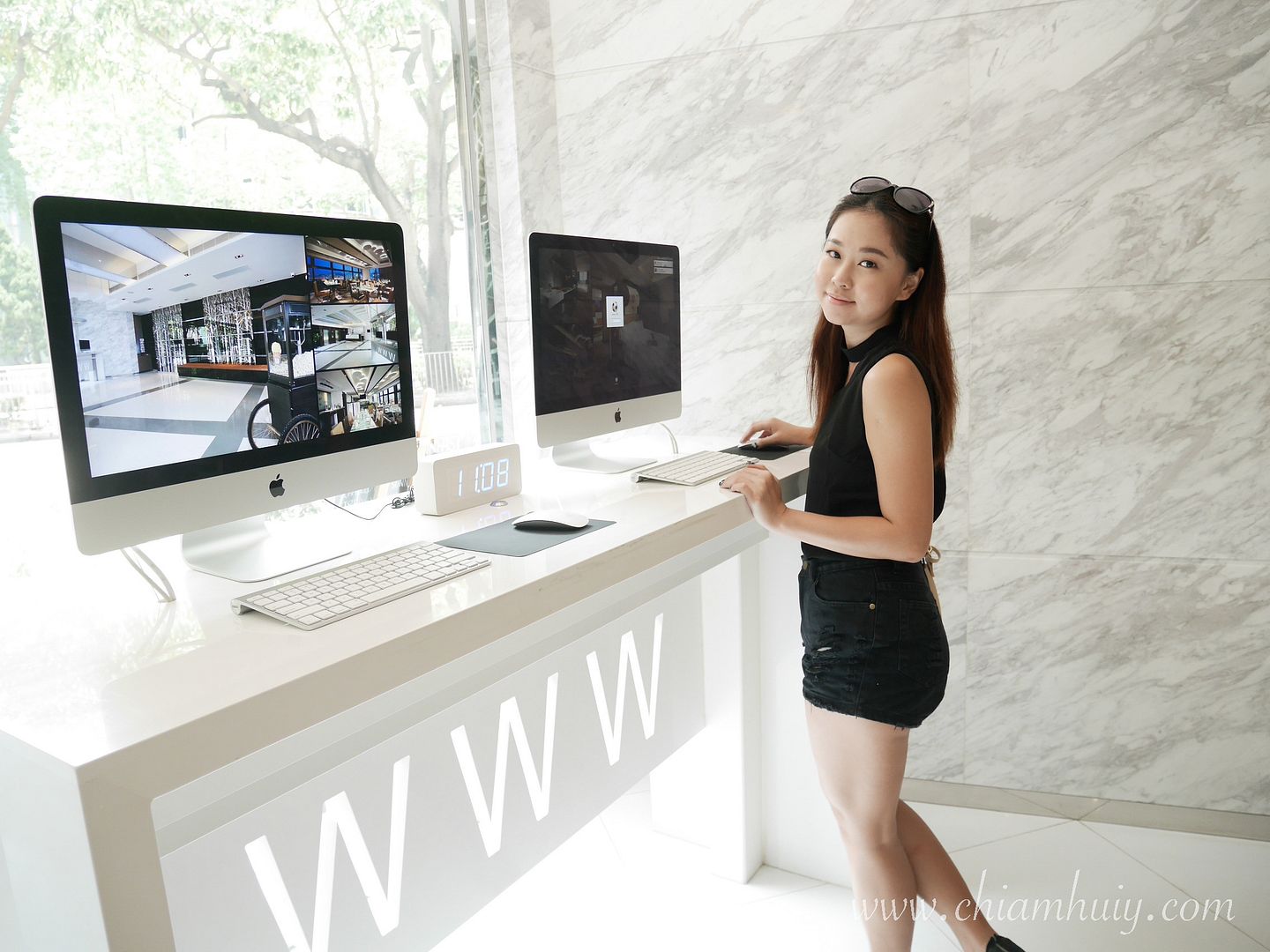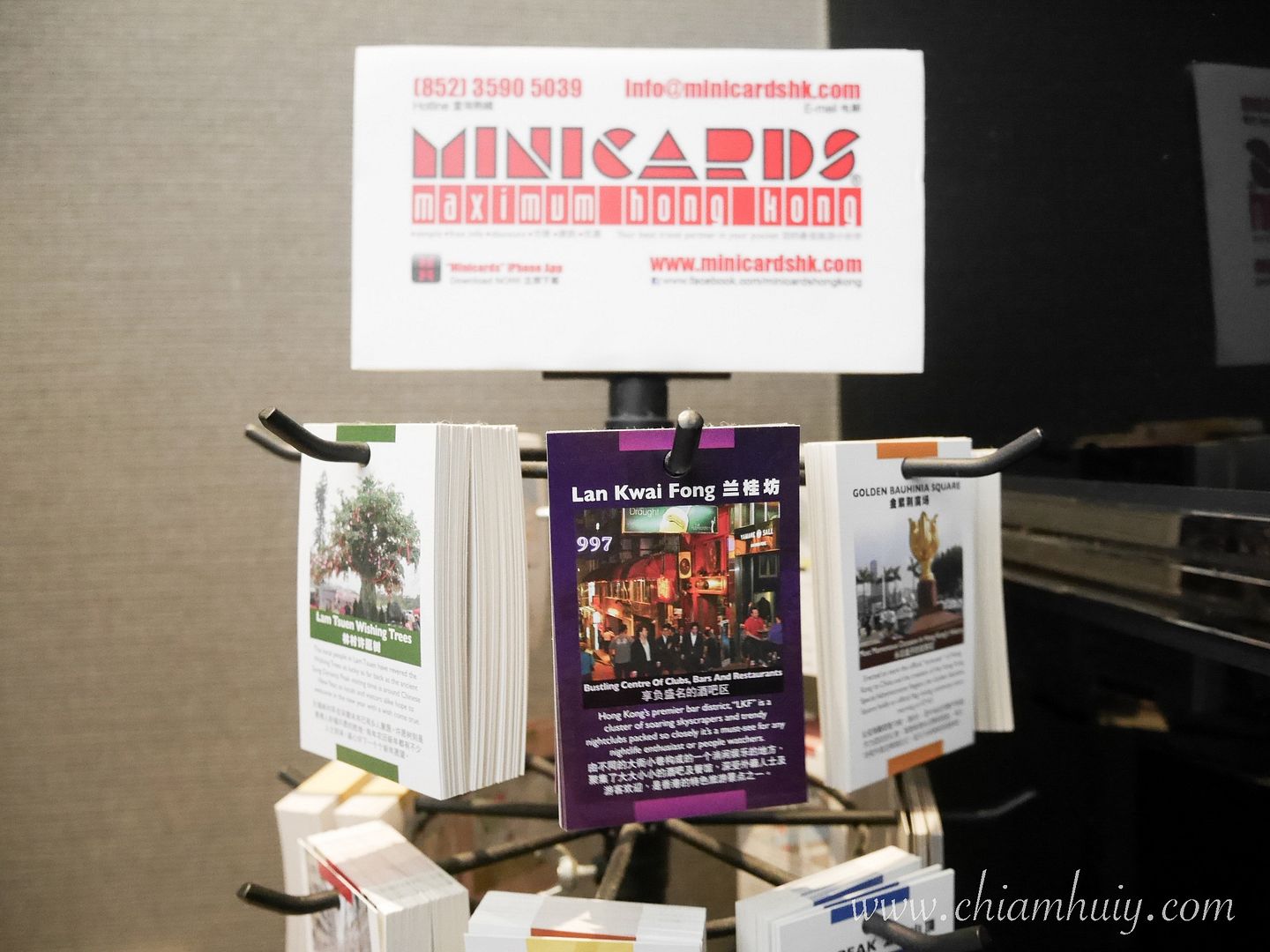 They also have mini shopping cards with maps and directions imprinted. Quite a cute idea.
Popway Hotel Address: 117 Chatham Rd S, Tsim Sha Tsui, Hong Kong

The hotel stay is sponsored (but not paid), however, all reviews are authentic and done solely by myself.
Thank you Popway Hotel Hong Kong for the hospitality 🙂
Celine Chiam is a Singapore Lifestyle, Beauty and Fashion blogger. Welcome to her world of beauty reviews, travelogues and every day tips! She's on #dayre (@chiamhuiy) and instagram (@chiamhuiy) as well.