Too cool for school's Check Hot Girl Lash | BNT News – Celine Chiam | Singapore Lifestyle, Beauty and Travel Blogger
Hello pretty ladies!! I am back with another Too cool for school's product review, and today's feature will be their Check Hot Girl Lash mascara… in Raspberry Pink! Don't you find it cool if you can add that pop of colour and brighten up your eyes with such little effort? 😉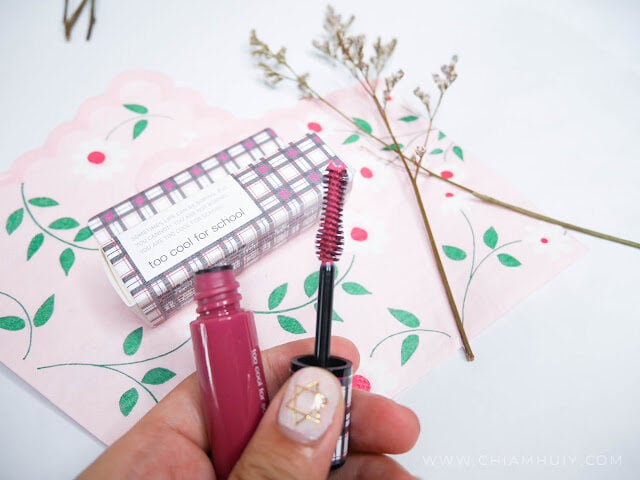 As you can see, I can easily pull out a generous amount of mascara from the Check Hot Girl Lash Mascara bottle. This product comes in three cool colours, with Raspberry pink being the most outstanding one!
Since I have eyelash extension on, please pardon me that I am unable to do the eyelash swatch for you! Nonetheless, I've found the model photo for you to picture how it'll look like on your eyes 😀
I reckon the Too cool for school's Check Hot Girl Lash would be great for parties or any events that you would like to stand out. I actually can't wait to try out this product and see how it'll turn out!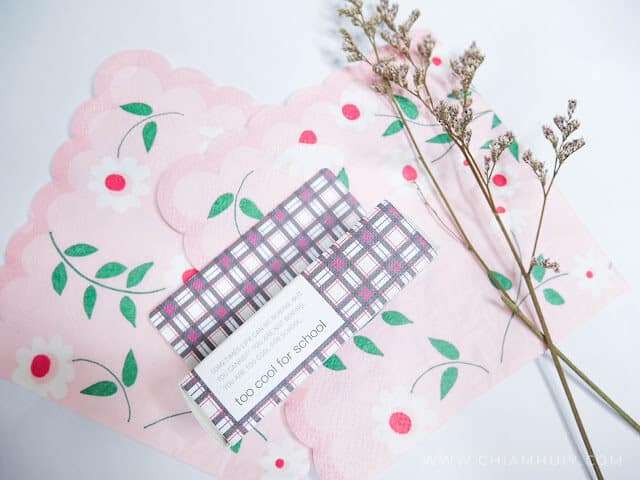 Thank you BNTnews for sending this lovely item over! 
Thanks for reading! ❤
If you like the post, support by following me on instagram! Love,

Celine
Celine Chiam is a Singapore Lifestyle, Beauty and Fashion blogger. Welcome to her world of beauty reviews, travelogues and every day tips! She's on #dayre (@chiamhuiy) and instagram (@chiamhuiy) as well.