Sephora Fall 2016 Singapore | New launches coming up in Sephora! – Celine Chiam | Singapore Lifestyle, Beauty and Travel Blogger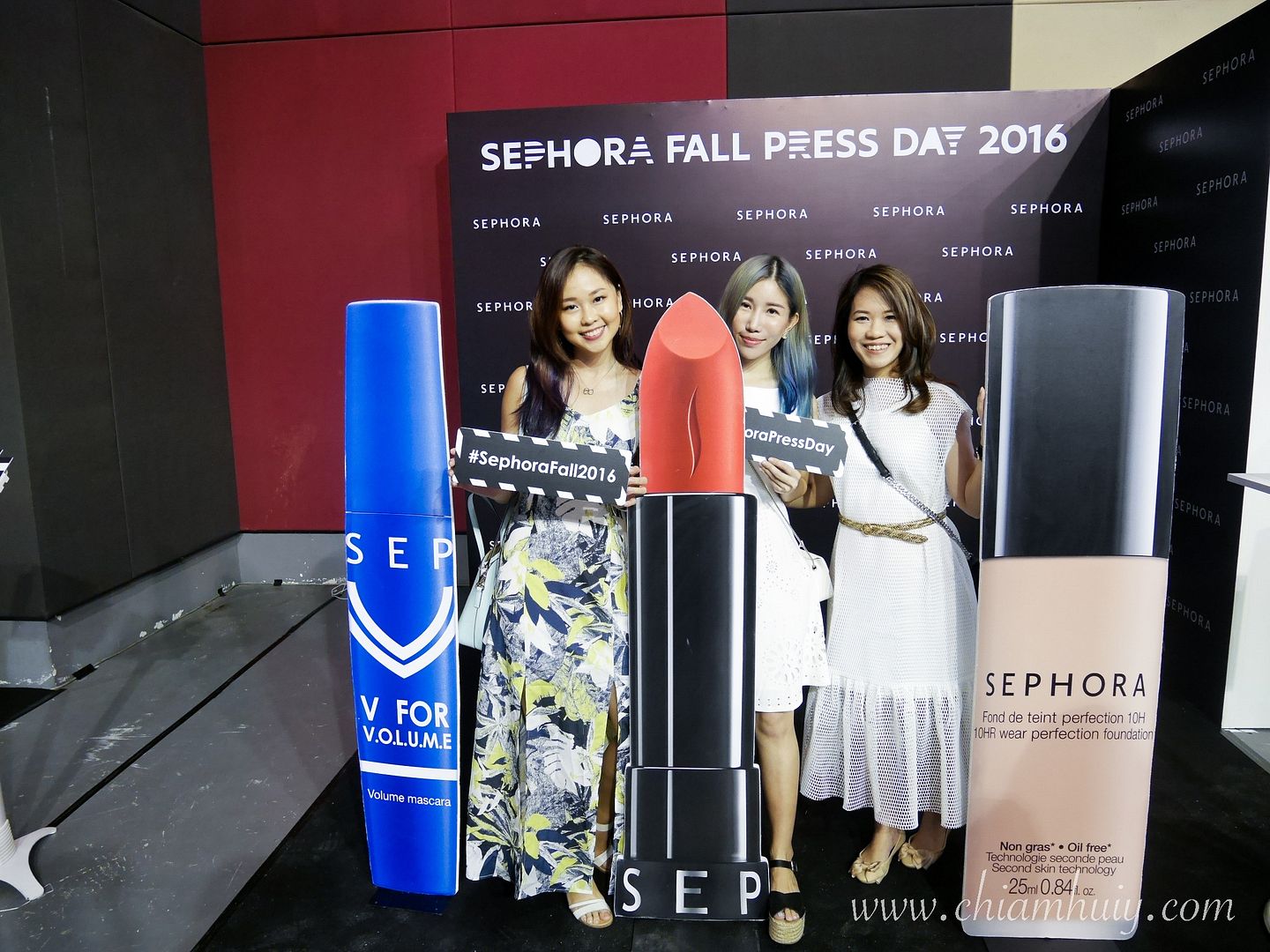 Still not too late to help announce some of the exciting new launches coming up on Sephora the coming months ahead! We were greeted to many brands at the Sephora Fall 2016 Singapore and we were introduced to both new makeup/skincare brands, as well as new additions/collections from the current Sephora beauty partners in Singapore. Are you excited already?
PS: Sephora ION will be shifting from Level 1 to Basement 2, and there's perks for you! Read on to find out more.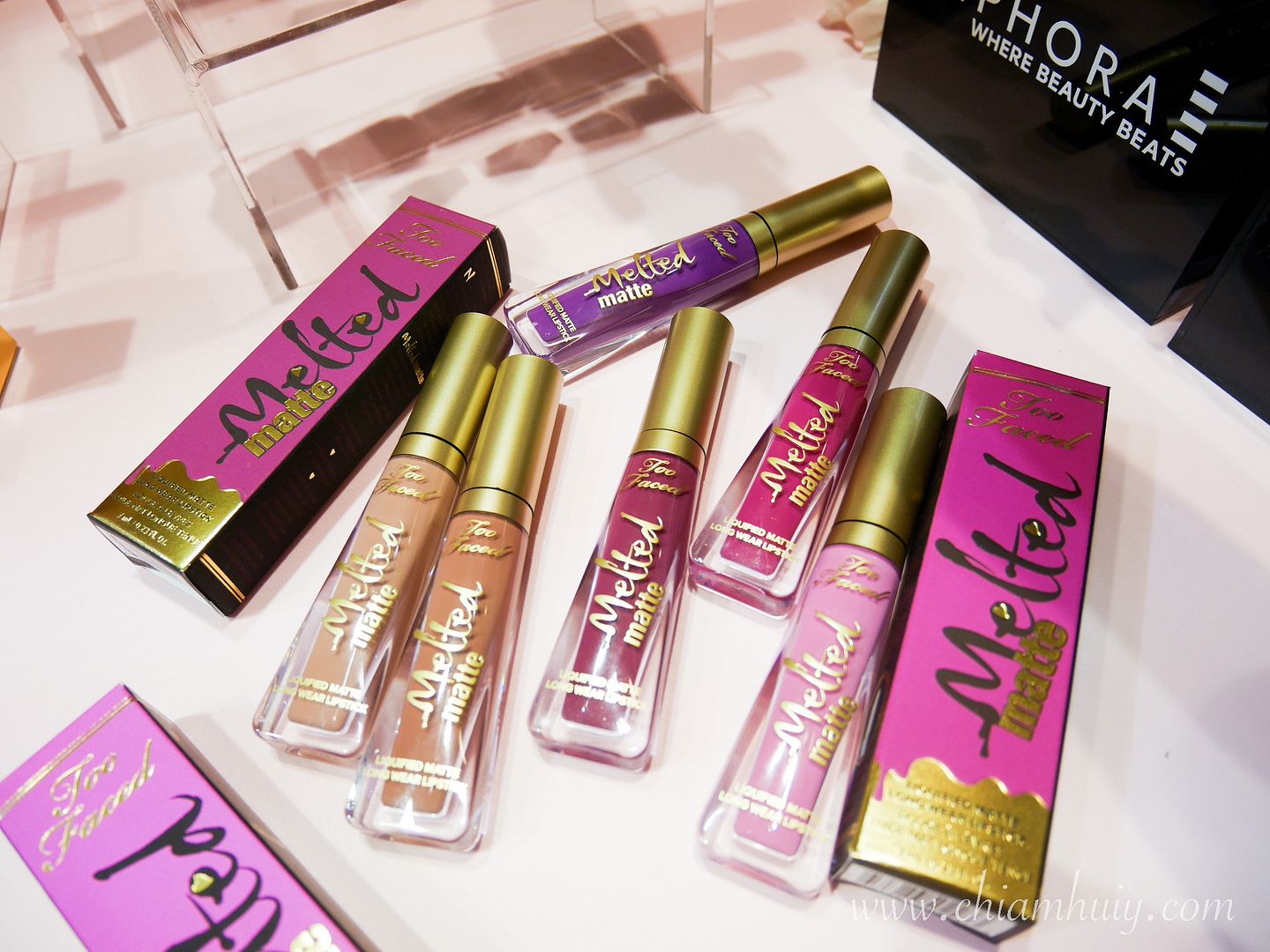 Too Faced Melted Matte Liquified Matte Lipstick SGD33 First up has got to be Too Faced newest collection launching soon in Sephora. I've tried the Liquified Matte Lipstick and I can tell you, this product is so amazing. It doesn't stain my glass of water after application, and it stayed so resistant even after dinner with desserts. This liquid lipstick is very intense as well. Swatches coming up on a seperate post on this!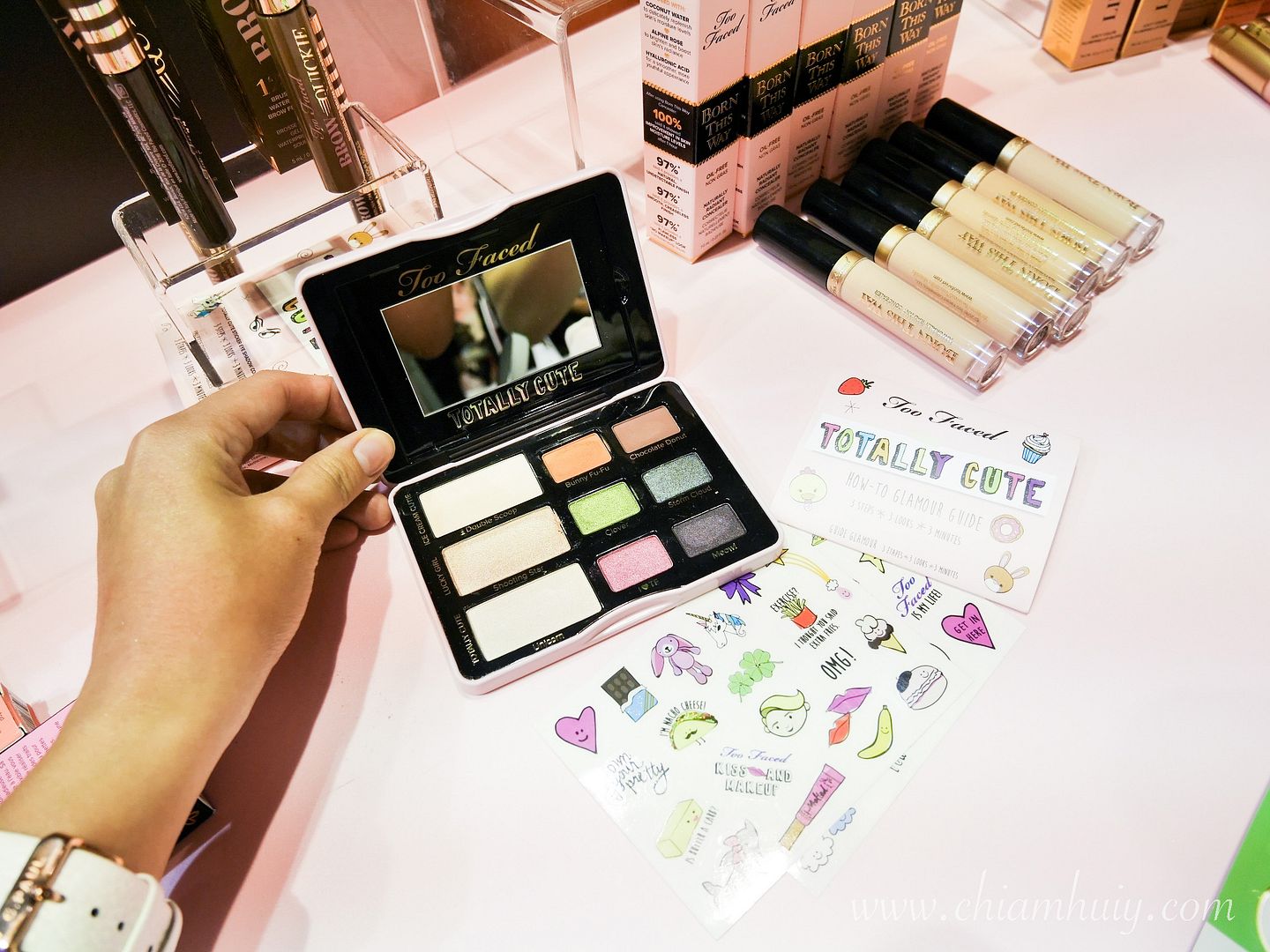 Too Faced Totally Cute Sticker Eye Shadow Collection SGD53 There's this thing about Too Faced products that manage to steal the hearts of many ladies. One reason must be of course the cute and feminine designs. Look at this Totally Cute (pun intended haha) eyeshadow palette!! Though the colours aren't too easy to wear on a daily basis, but I'm pretty sure it'll do good on special occasions where you feel 'totally cute' ;).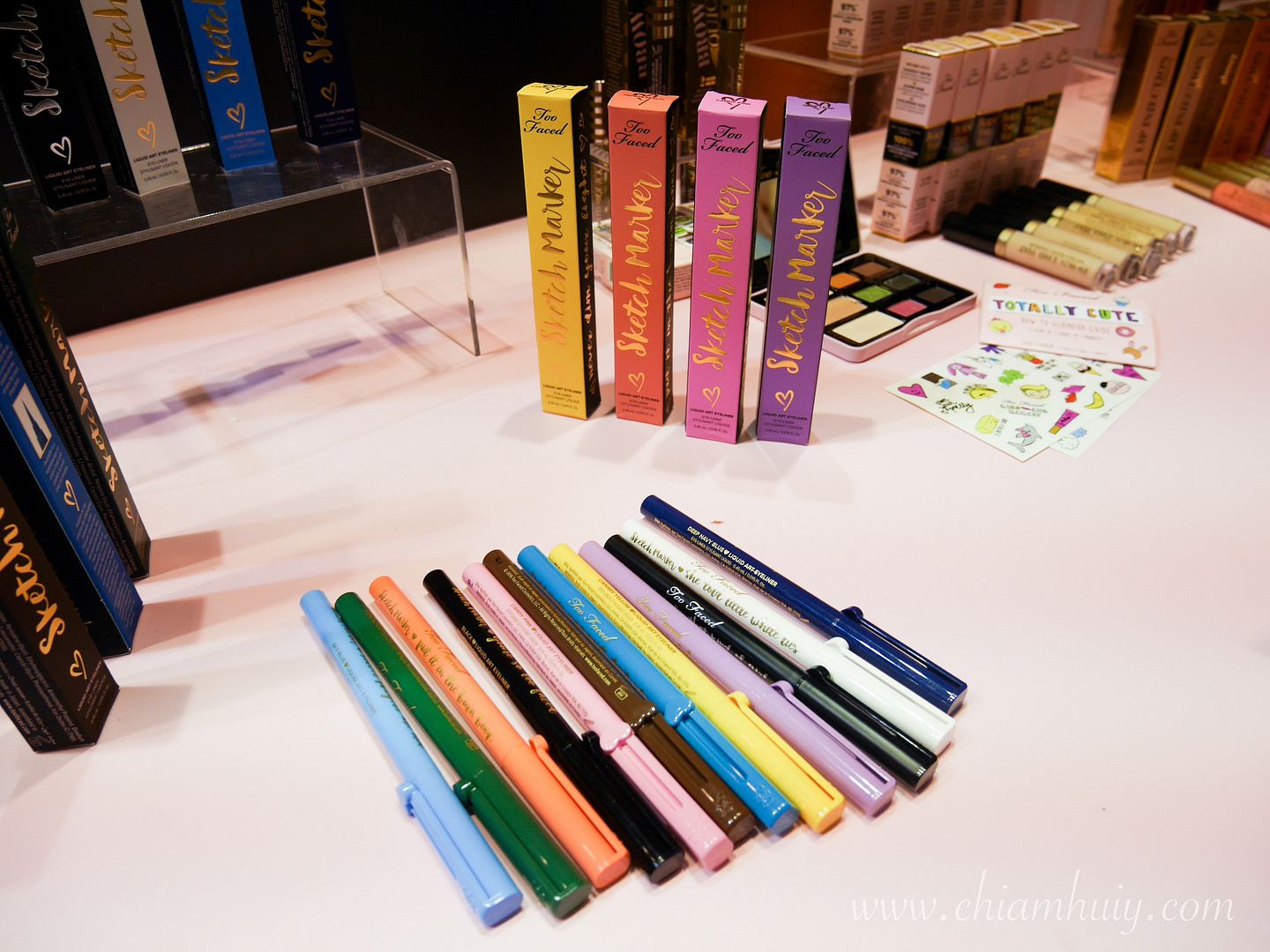 Too Faced Sketch Marker Liquid Art Liner (SGD32) comes in a crazy amount of 12 shades in total. Yes you might have guessed it right – the Liquid Art Liner draws on exactly like a permanent marker. It's smudged proof and water proof, my swatches didn't budge although I left it on my palm for many hours.
You have to look out for the Too Faced Born This Way Naturally Radiant Concealer (SGD44) as well! Comes in many shades, including darker shades that suit the dark skin.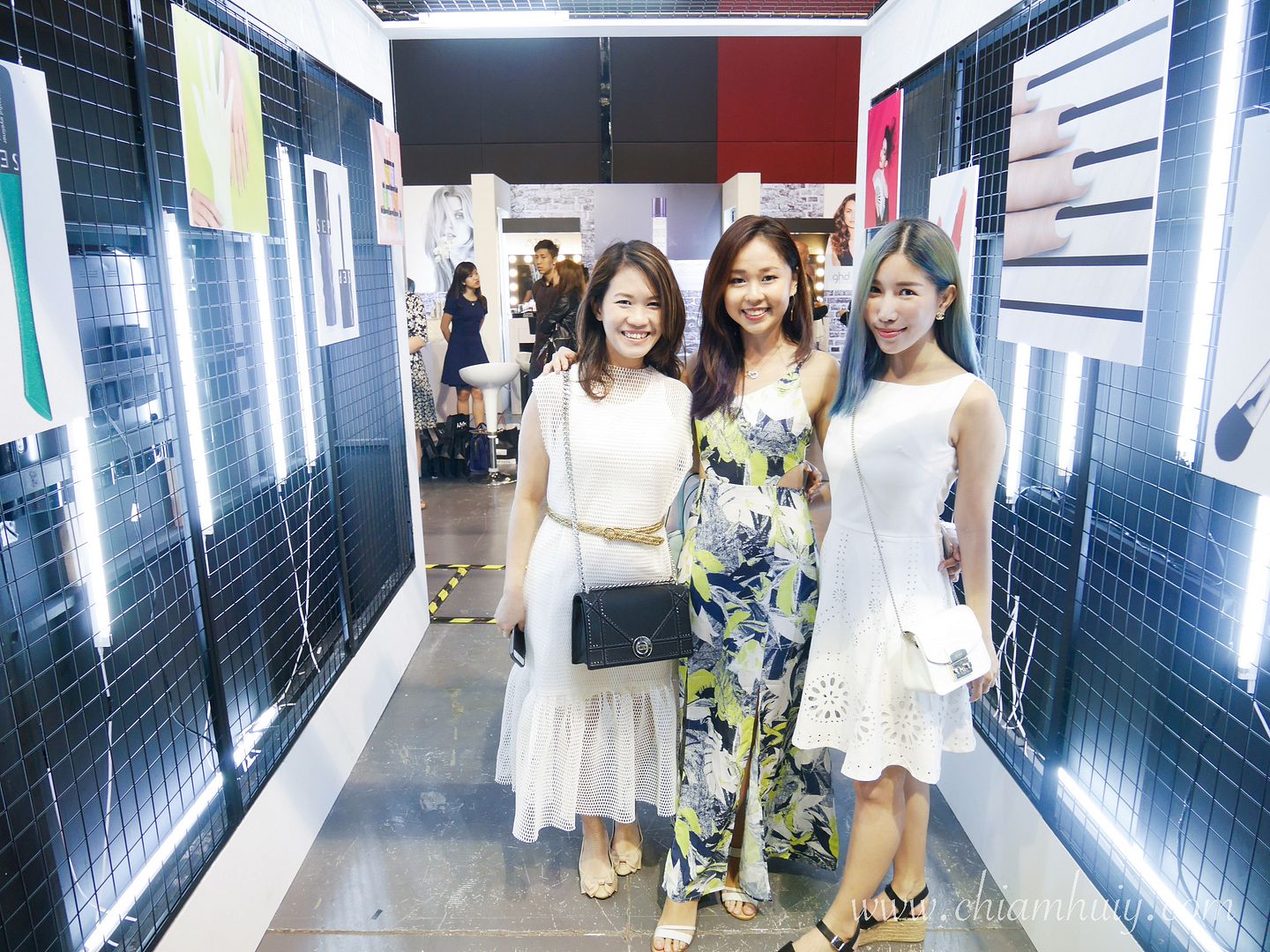 Had fun exploring both new and old makeup/skincare with Linda and Sydney. Next up, NYX! I'm not new to NYX Cosmetics, since it has always been a relatively affordable yet value for money cosmetic brand.
Check out this Sculpt & Highlight duo! There's highlighter on one end and eyebrow pencil on another end, which allows you to draw the most precise brows ever.
Matte Lippies Lingerie SGD19
One of the newest product is NYX Plush Gel Lipstick SGD13. The immediate impression of this lipstick is – IT'S SO SMOOTH! It glides on very smoothly and buttery, no breaks and it doesn't feel like it tugs the skin at all. There's a bit of glossy shine to it so it gives a very healthy plumped lip look.
Some of us are VERY excited about this brand coming into Singapore… and it's none other than IT Cosmetics! They're be launching in September.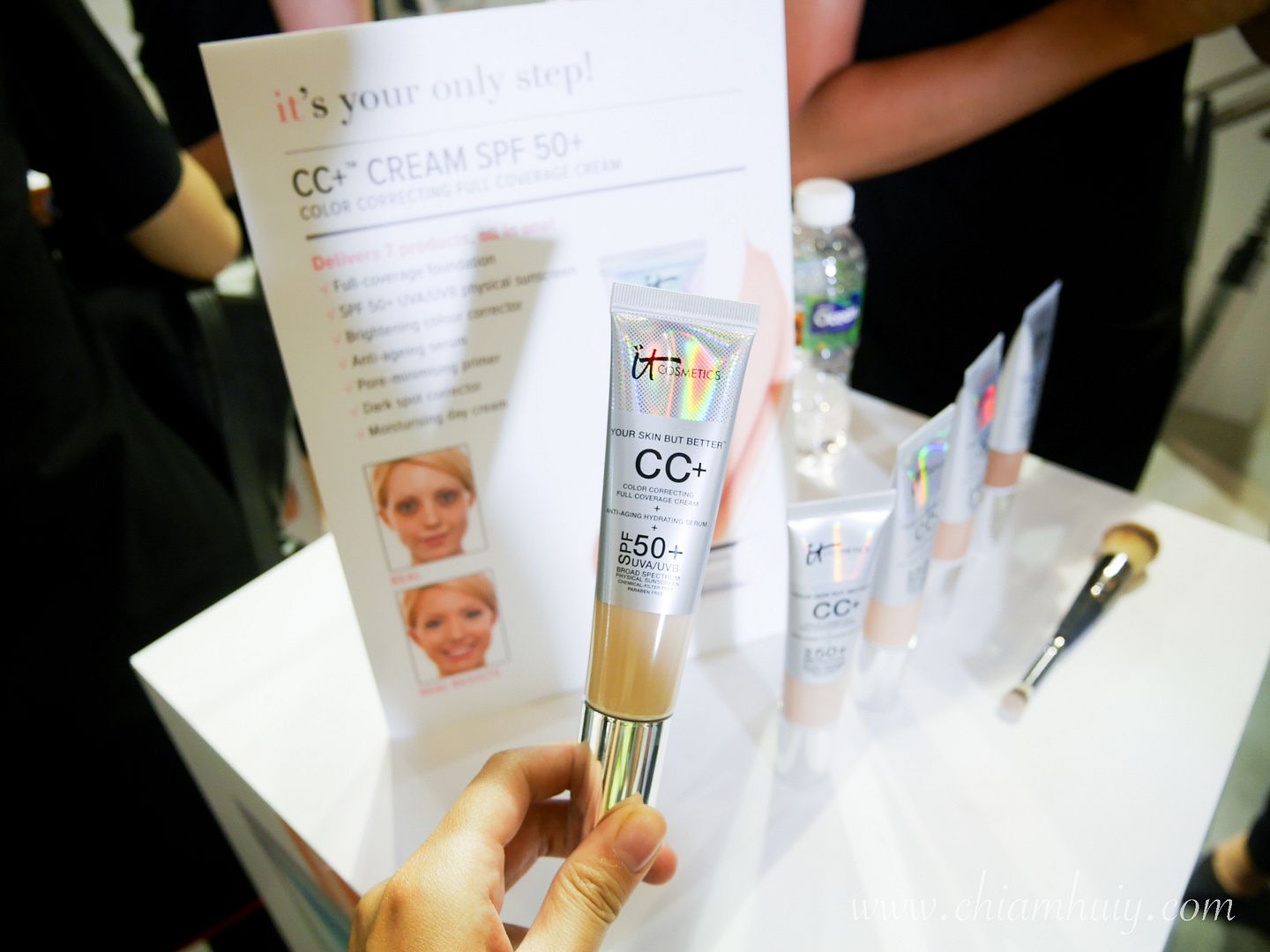 One of the star products from it cosmetics is actually their Your Skin But Better CC+ Cream (SGD62), which in other words their CC cream. Not only does this CC cream comes with impressive full coverage, it also has anti-aging hydrating serum infused in it to provide hydration to the skin. Not many times we have makeup to come with skincare properties, so this is definitely an added bonus. I'm definitely looking forward to try this when I have times I need a good coverage. I wonder if this will be as good as KAT VON D's foundation? 😉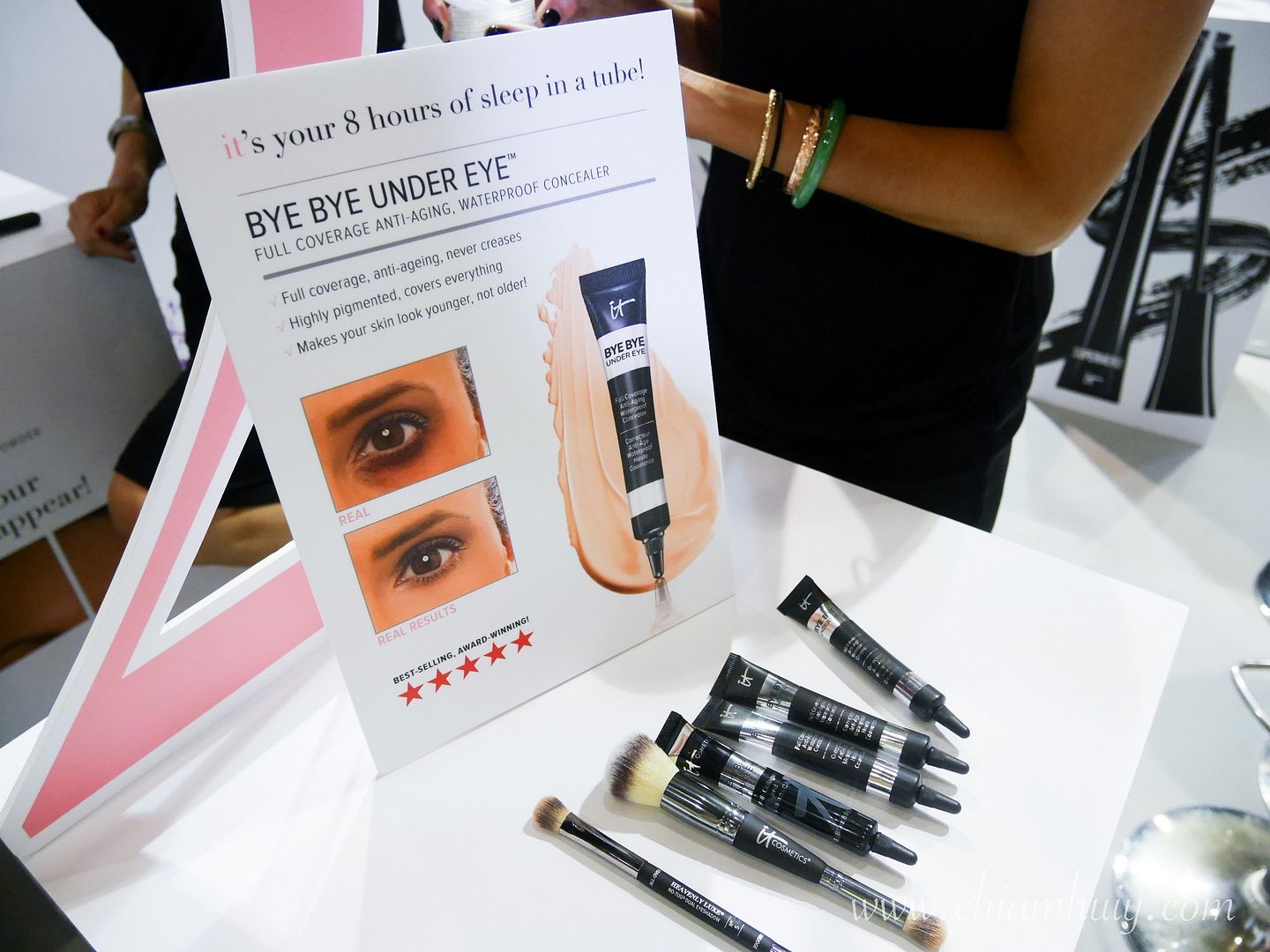 Though I can't say much about the CC cream, I can however tell you more about this powerful Bye Bye Under Eye Concealer (SGD48) ! I had two tubes of it – Light and Medium, and I'm using light. This concealer, is crazy. I only have to dispense a small amount akin to the size of ONE quinoa seed and it can cover my under eyes, some blemishes and the redness around my nose. Because this concealer is SO pigmented and full coverage, a little (and I mean so so little) goes a long way. I reckon I can't even finish this tube.
Here's for the Marc Jacobs fans out there. They have a few holiday collections coming up! Do stay tune for its launch in September.
Tarte's first ever Amazonian Clay 12-Hour Highlighter (SGD47) seriously got us screaming inside ourselves. Launching on 21 July!
And this Tarteist ™ Double Take Eyeliner (SGD37) is definitely something I would get myself. On one end it is an intense black liquid liner, while the other end is jet black pencil liner, which I foresee myself using it to draw my water line. Though I've always loved wearing liquid eye liner, pencil liner is my choice for lining the lower lash line. Yay, this Tarteist ™ Double Take Eyeliner is the best of both worlds!
This photo doesn't do the eyeshadow palette justice, so let's hope I can get my hands on this palette again and do proper swatches. It's gorgeous in real life.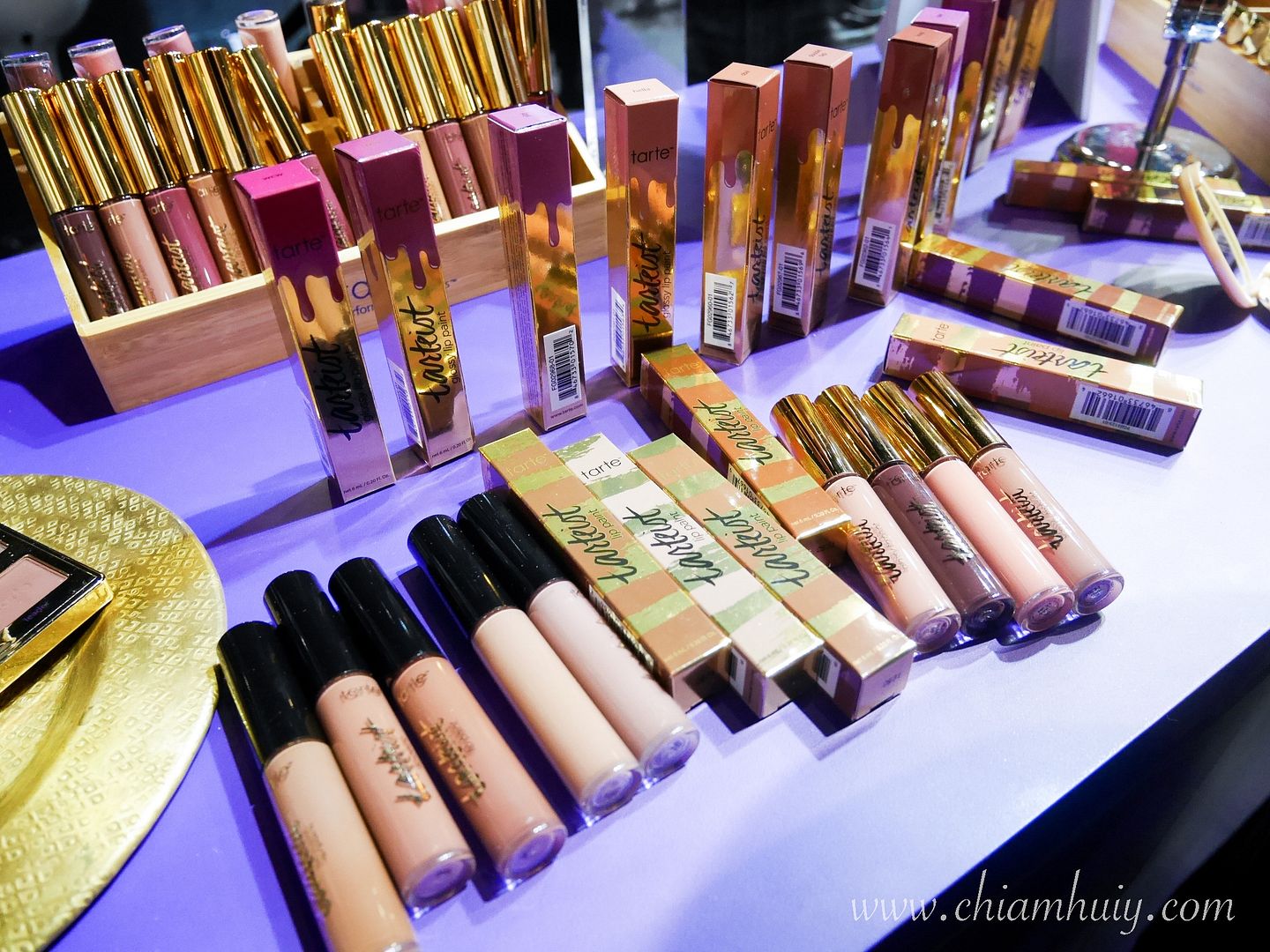 Of course, new Tarte Lippie Lingerie Matte Tint  (SGD34)!
Trying out Tarte Tarteist Creamy Matte Lip Paint (SGD32), Tarte Lippie Lingerie Matte Tint (SGD34) and Tarte Tarteist Glossy Lip Paint (SGD30). All present different texture to suit your preferred choice.
Too much cosmetics, skincare is a must too!
We checked out For Beloved One new collection plus some that isn't launched in Singapore yet.
Sephora Colorful Blush (SGD22) And of course, Sephora's in house brand, which also promises quality products at affordable price tags.
Launching in September is this new fragrance in town – Commodity Fragrances. They have very unique scents including Magnolia, which was my favourite actually. Each bottle (100ml) is priced at SGD146.
There are many more other brands that are launching in Sephora Singapore in the coming months too, including:
Hourglass Ambient Light Correcting Primer (SGD69), launching in August
BECCA Becca x Jaclyn Hill Champagne Collection, launched!
ghd hair styling tools (launching in Oct)
Marc Jacobs Beauty Air Blush Soft Glow Duo (SGD68), launching in Sept.
Moonshot G Dragon Eau de Toilette (SGD85), launching in August.
Cover FX Custom Cover Drops (SGD 68), launched already!

I can't wait for the new launches already!! Somebody hold my excitement please.  And don't forget, Sephora ION will be shifting from Level 1 to Basement 2, so drop by and check out their new layout and you might be up for a sweet little treat from Sephora! The Grand Opening event will be held on 22nd July, 12pm, and here are some crazy perks for Sephora loyal fans: First 50 in line: $100 Gift Voucher Next 100 in line: $50 Gift Voucher First 1000: Exclusive Gift Pack worth over $50 Thanks for reading! ❤ Love, Celine