Sand & Sky Flash Perfection Exfoliating Treatment [Review] – Celine Chiam | Singapore Lifestyle, Beauty and Travel Blogger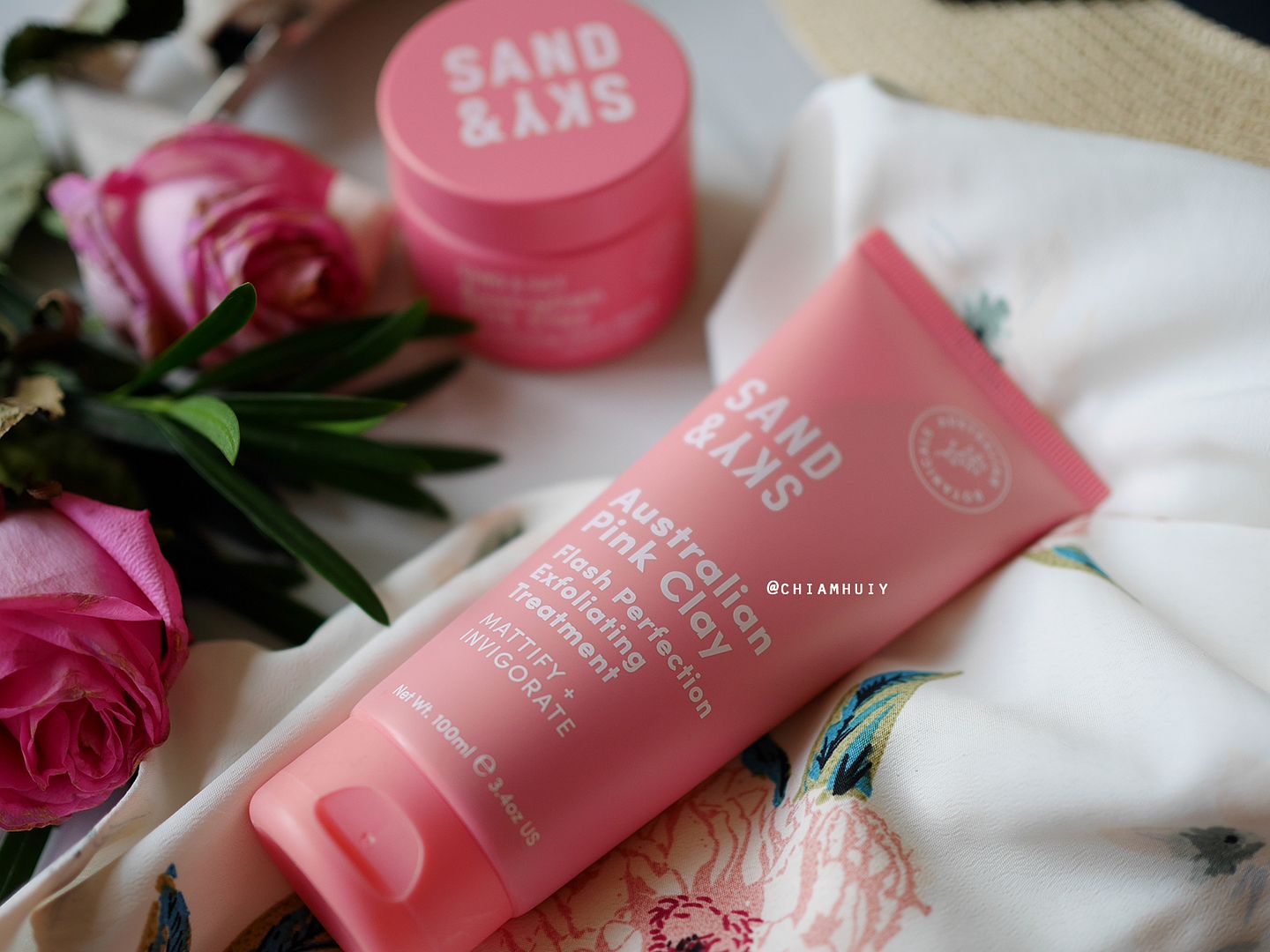 You've heard of Sand & Sky Pink clay mask. You've seen so many people raving over it, especially on social media platforms like instagram and youtube. You then found out they have recently launched a new hero product – the Sand & Sky Flash Perfection Exfoliating Treatment, and so you're here now to find out more about this exfoliating mask. Let's hope my guess is right, so feel free to click in, read on and find out what I think about this exfoliating mask!

Just like its sister product (Brilliant Skin Purifying Pink Clay Mask which I've previously reviewed), the Flash Perfection Exfoliating Treatment comes in a carton box like this with the motivational quote right smacked in the middle of the parcel, telling you "A holiday for your skin has arrived". How quirky!
The Flash Perfection Exfoliating Treatment contains one star ingredient which by now you should be able to guess what it is – Australian Pink Clay.
Can't deny I really love the hot pink packaging!
For hygiene purposes, the tube is sealed before usage.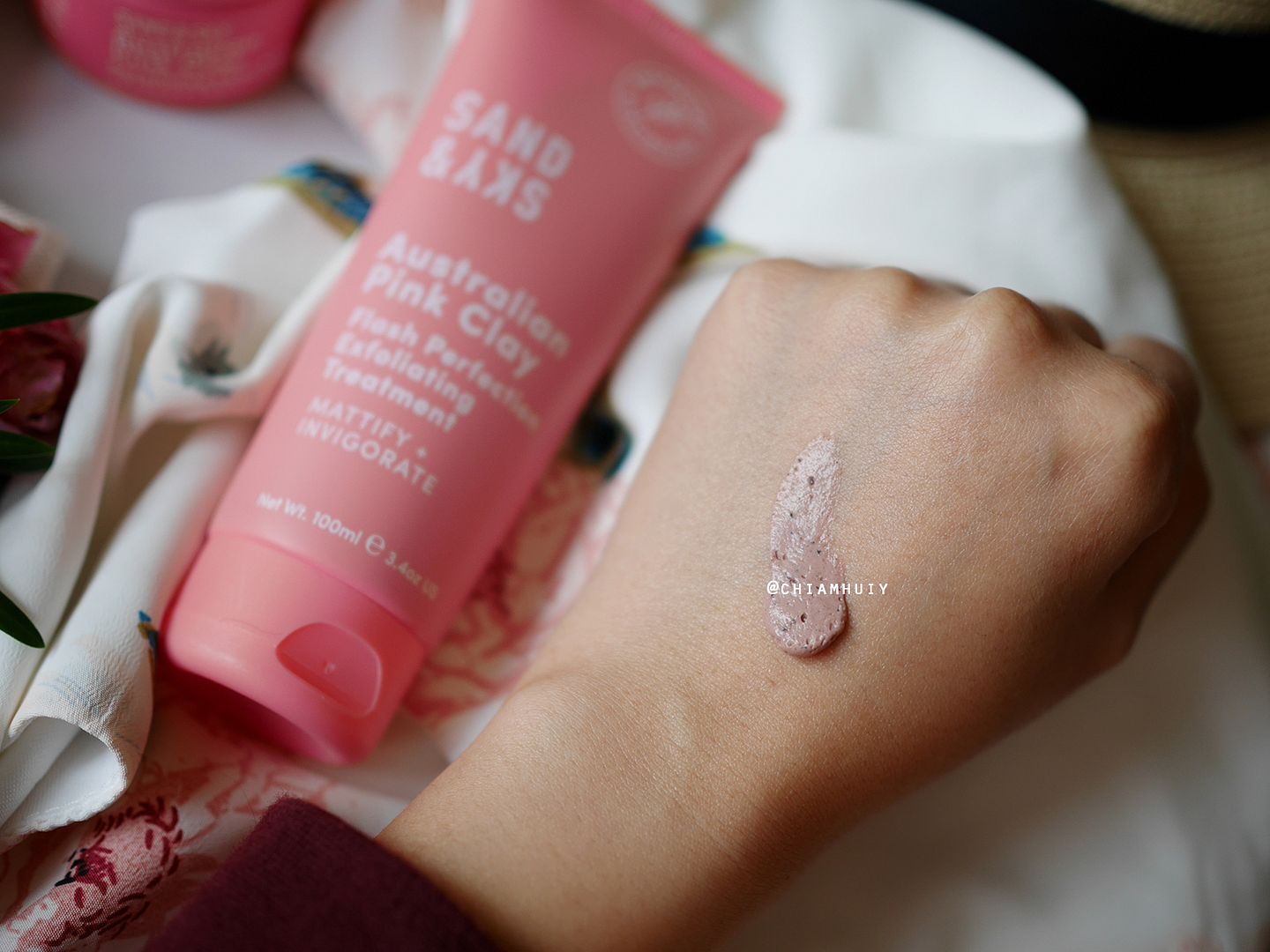 Pink clay itself is made up of both red and white clays, which is often regarded as one of the mildest of all the clays. It suits most skins such as normal, sensitive and mature skin types, even acne-prone skin. Australian Pink Clay works wonders on removing toxins from our skin, while keeping the skin smooth and mattified after application. It basically regulates oil production so that your oily skin don't feel too oily. The mask also contains Macadamia and Bamboo, the exfoliating agents to remove dead skin cells from your skin. I would suggest using it 1-3 times per week. If you have sensitive skin, pay more attention to how it works on your skin and decide if your skin can take up to 3 times a week. This 4 in 1 treatment detoxifies, invigorates, refines, and brightens your skin in only 10 mins. Do it immediately after you have washed your face in the shower, and before you know it, the mask is ready to be washed off!
I have to say, the mask really does mattify the skin and refine the pores after the first use. If you have oily skin, you will surely find that it reduces the oil by so much! It is certainly a good treatment for oily skins, but if you have combination skin, I would think it works equally well too. My skin felt really smooth after the first use. Of course, the exfoliating experience was fantastic too.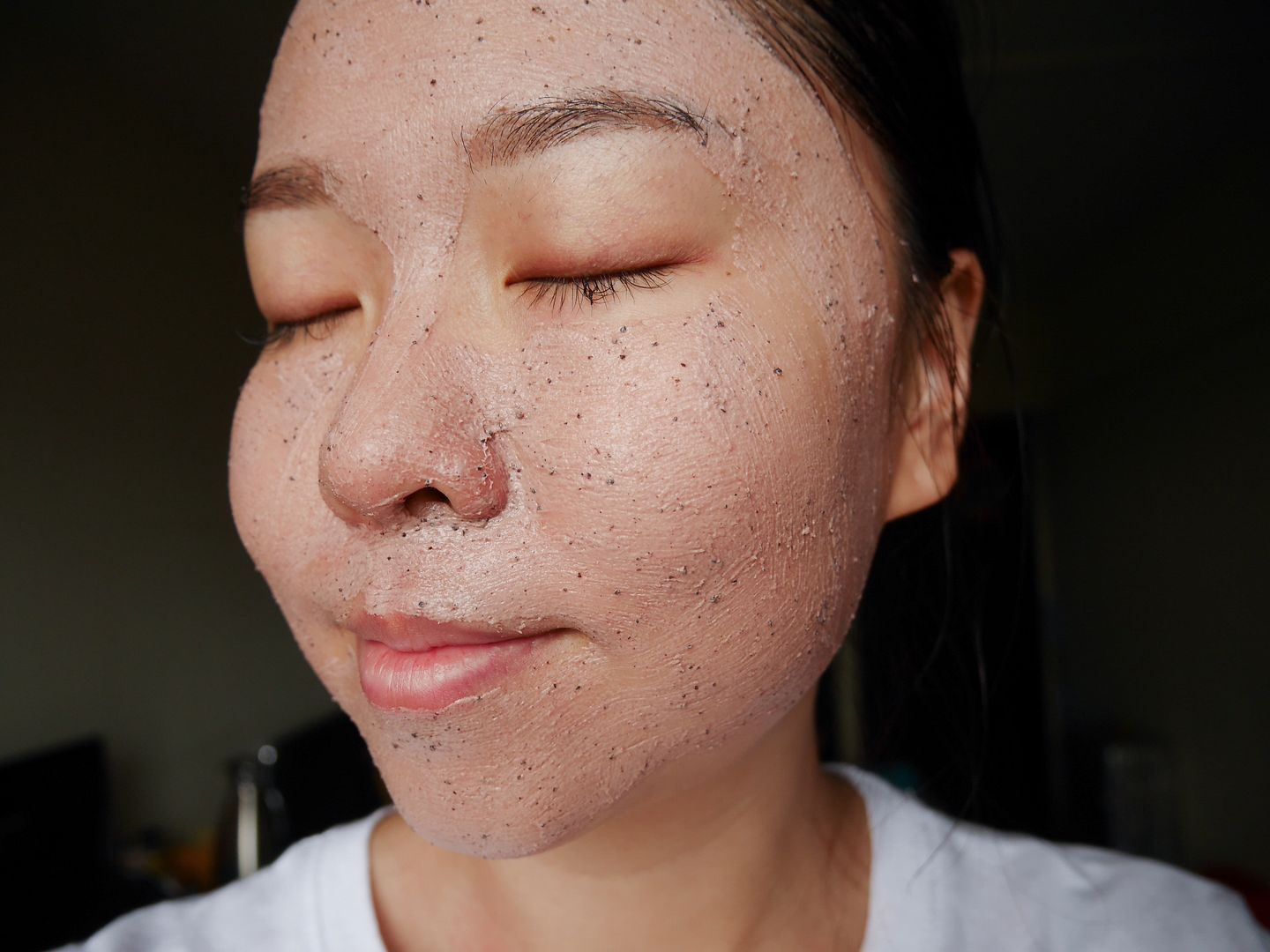 Before and After: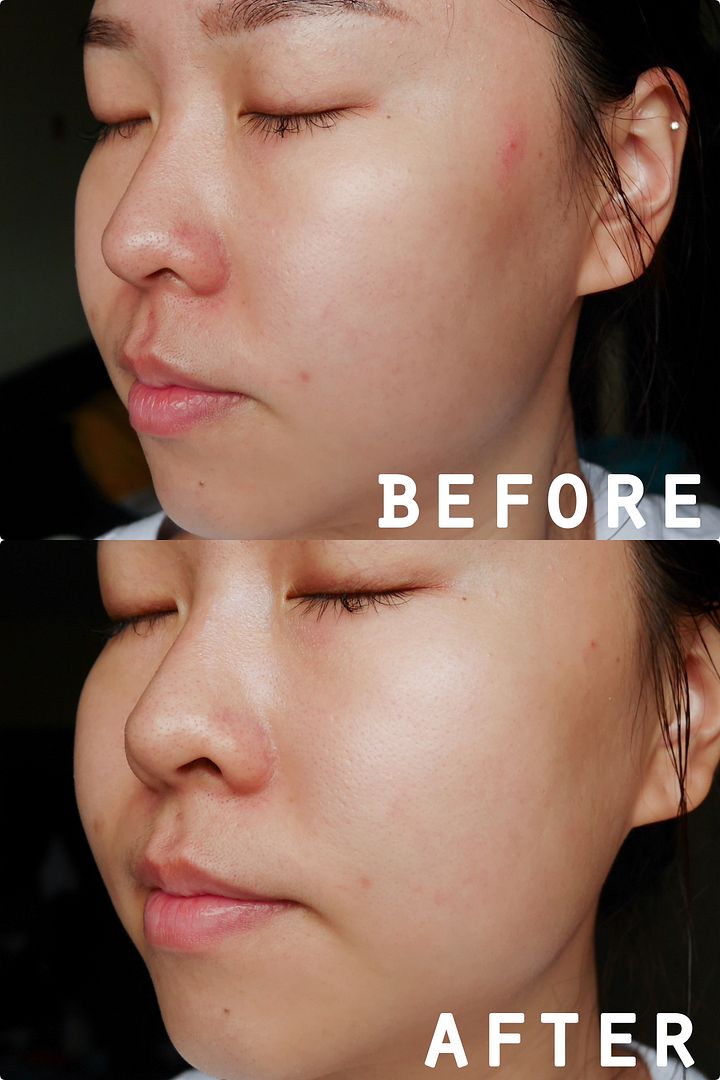 Some of the redness has gone done a little too.
Another tip – you can actually use this as a spot treatment to dry those nasty zits! And this is me, with no filter or edits, though I do have makeup on:
To find out more, visit Sand & Sky! Thanks for reading! ❤ Love, Celine
Instagram: (@chiamhuiy)
Dayre: (@chiamhuiy)
Celine Chiam is a Singapore Lifestyle, Beauty and Fashion blogger. Welcome to her world of beauty reviews, travelogues and every day tips! She's on #dayre (@chiamhuiy) and instagram (@chiamhuiy) as well.