[REVIEW] Memebox Pony Effect Everlasting Cushion Foundation SPF 50/PA+++ – Celine Chiam | Singapore Lifestyle, Beauty and Travel Blogger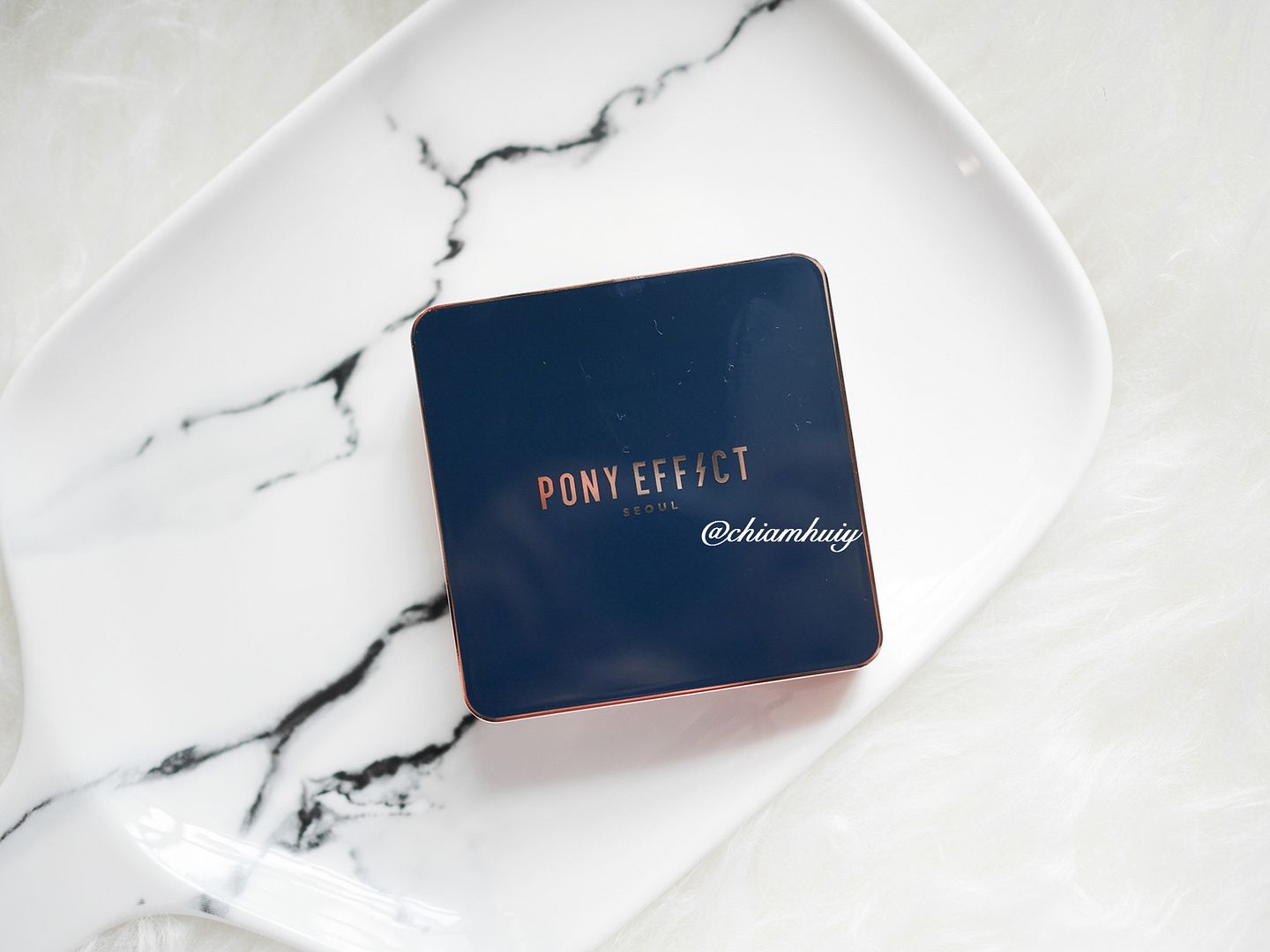 I wanted to share with you guys my new-found favourite cushion foundation, and it's this chap right here. I recently tried the Memebox Pony Effect Everlasting Cushion Foundation SPF 50/PA+++ and I fell straight in love with it. I even got comments that my face was very dewy the first day I wore it out!
First, let's just say the packaging is very unique. Since when we have a square shaped cushion? As far as I know, I've never seen such design before. The rose gold elements are definitely a nice added touch too.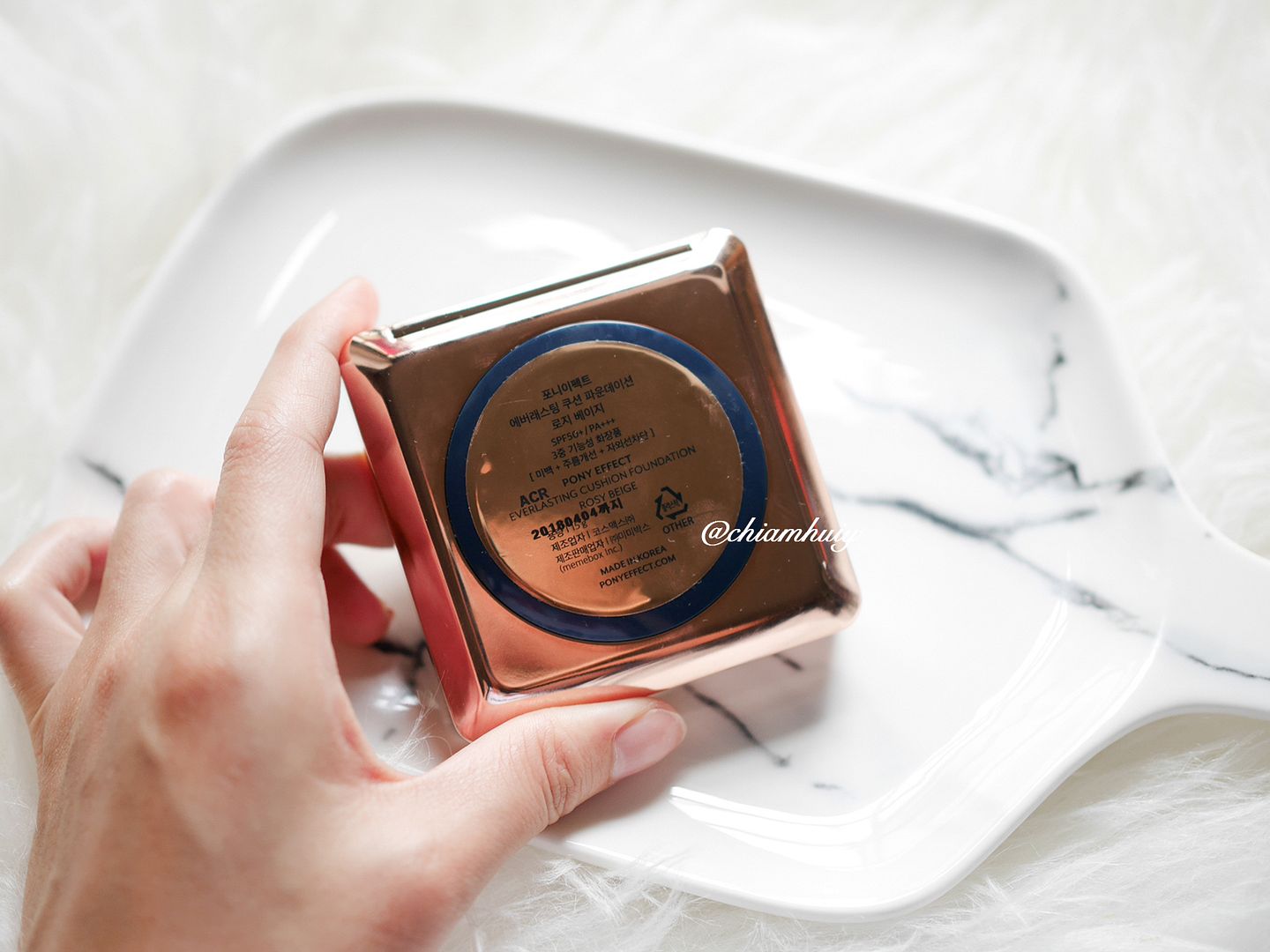 The cushion goes on very well, and it sits on my skin seamlessly. It gives a very nice dewy finish but for combination/oily skin like mine, I would recommend finishing off with a powder or finishing powder to prevent your face become way too oily in the middle of the day. Otherwise, this cushion foundation is amazing. I did however realise that the colou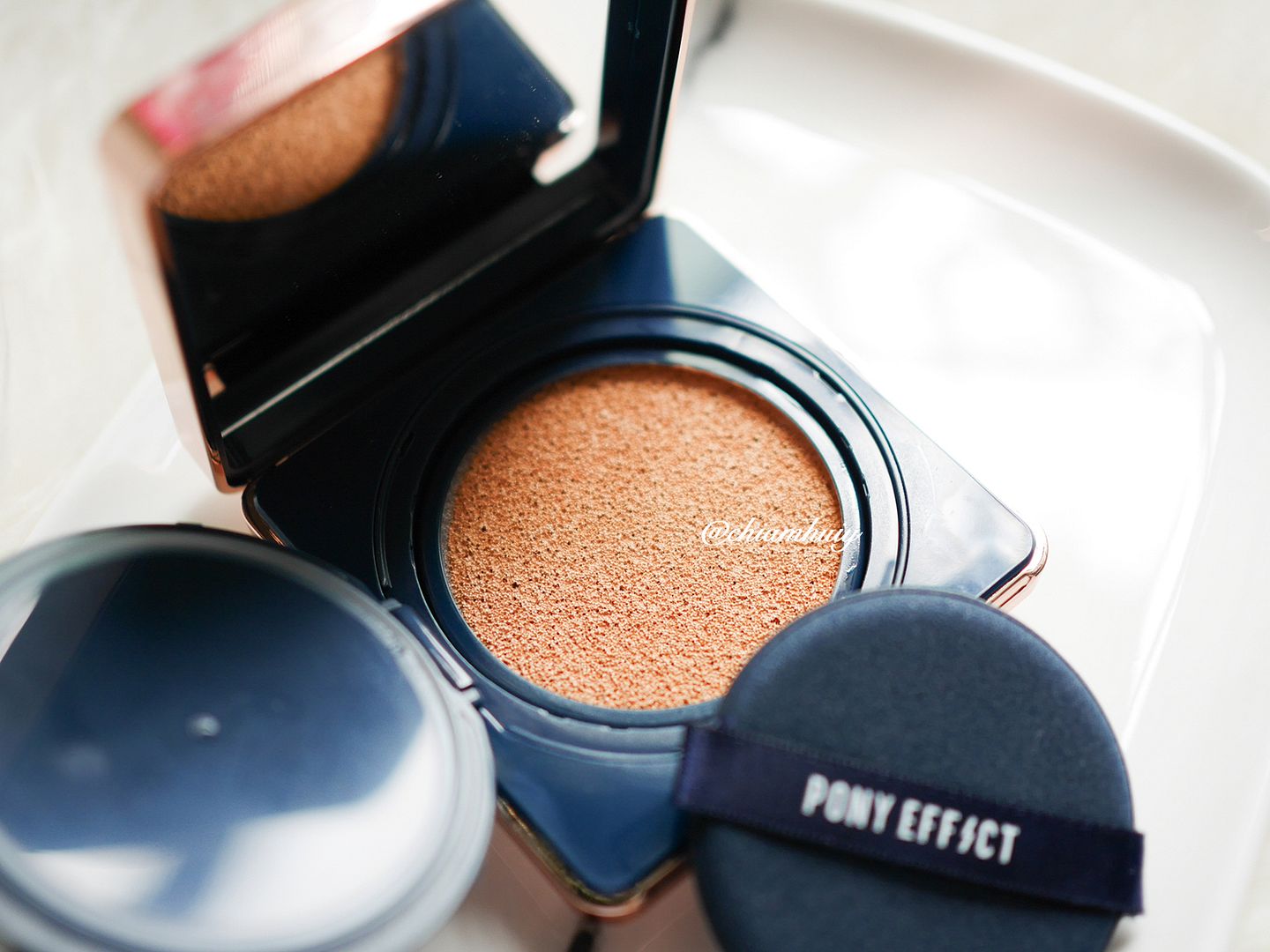 I am wearing the shade Rosy Beige, but there are 5 shades in total:
One dab into the cushion and I get this amount of liquid foundation. Very impressive!
It's said that the blooming oil with light reflector effects gives my skin a nice radiant glow. I am totally convinced! Did I mention the cushion puff is extremely soft too? It's just different from the usual cushion puff you have with other cushion brands.
As you can tell from the Before and After shot, this Pony Effect Everlasting Cushion Foundation has done a tremendously good job. It helps to bring down the redness of my skin, and evens out my overall complexion. For tricky blemish marks, I would say a concealer is still needed.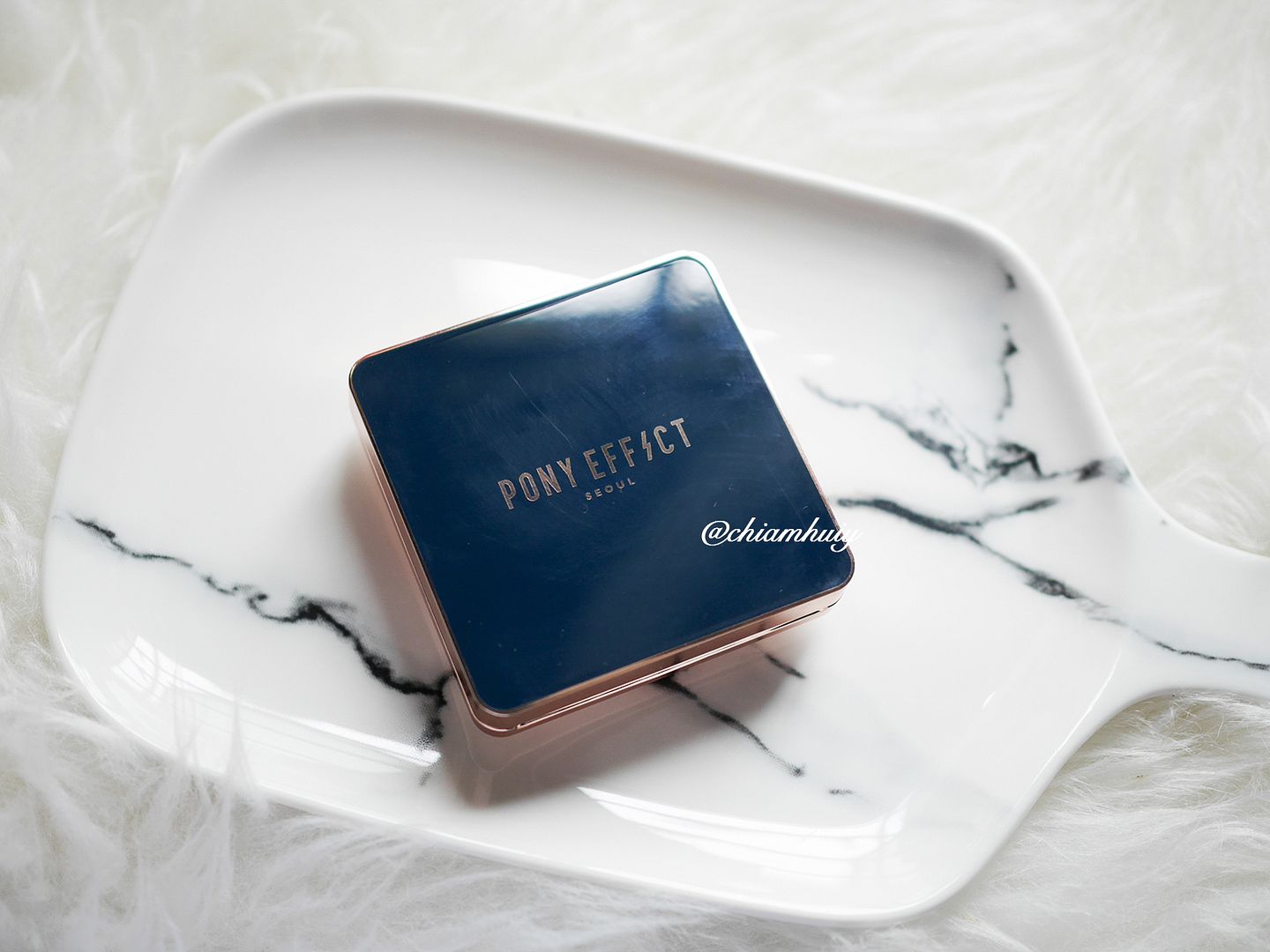 Celine Chiam is a Singapore Lifestyle, Beauty and Fashion blogger. Welcome to her world of beauty reviews, travelogues and every day tips! She's on #dayre (@chiamhuiy) and instagram (@chiamhuiy) as well.