[Review] EFFEC skincare for anti-aging and post-surgery skin – Celine Chiam | Singapore Lifestyle, Beauty and Travel Blogger
10/16/2018
If people ask me why I write blogs despite having a full time job, let's just say this is equivalent to any other hobby one can have….
If people ask me why I write blogs despite having a full time job, let's just say this is equivalent to any other hobby one can have. You can like photography, cycling, play golf, whatever you can think of, and I just love discovering new products in the beauty market, for both skincare and makeup. Just as like today, I'm exploring an entirely new brand that I have not tried nor heard before – EFFEC, a Taiwan-based skincare brand. Let's have a look and see what's so cool about this brand, shall we?
1. Hydrolyzed Silk Protein Facial Mask 

I have to say I am absolutely impressed with this mask. Just look at how thin the silk mask is in the next two photos. The mask adheres so closely to my skin, it really felt like a "second skin" to me. It is so incredibly soft and breathable, I just put on the mask and continue with whatever I was doing, without it affecting me.
Though this Hydrolyzed Silk Facial Mask is thin and breathable, it was also to my surprise that it can be so packed with essence. When I pull out this mask from the pack it is still dripping wet.
In fact, this type of mask is good for post-surgery because it keeps the moisture level there with the hydrolyzed silk and many beneficial ingredients. I am very impressed by how the mask turned my dry skin to a fully moisturised one just after one use.
As good it sounds, this mask is SGD5 a piece, which may be a little pricey but definitely a good investment. So I do suggest indulging in this perhaps once or twice a week.

2. Hydrolyzed Silk Protein Cleanser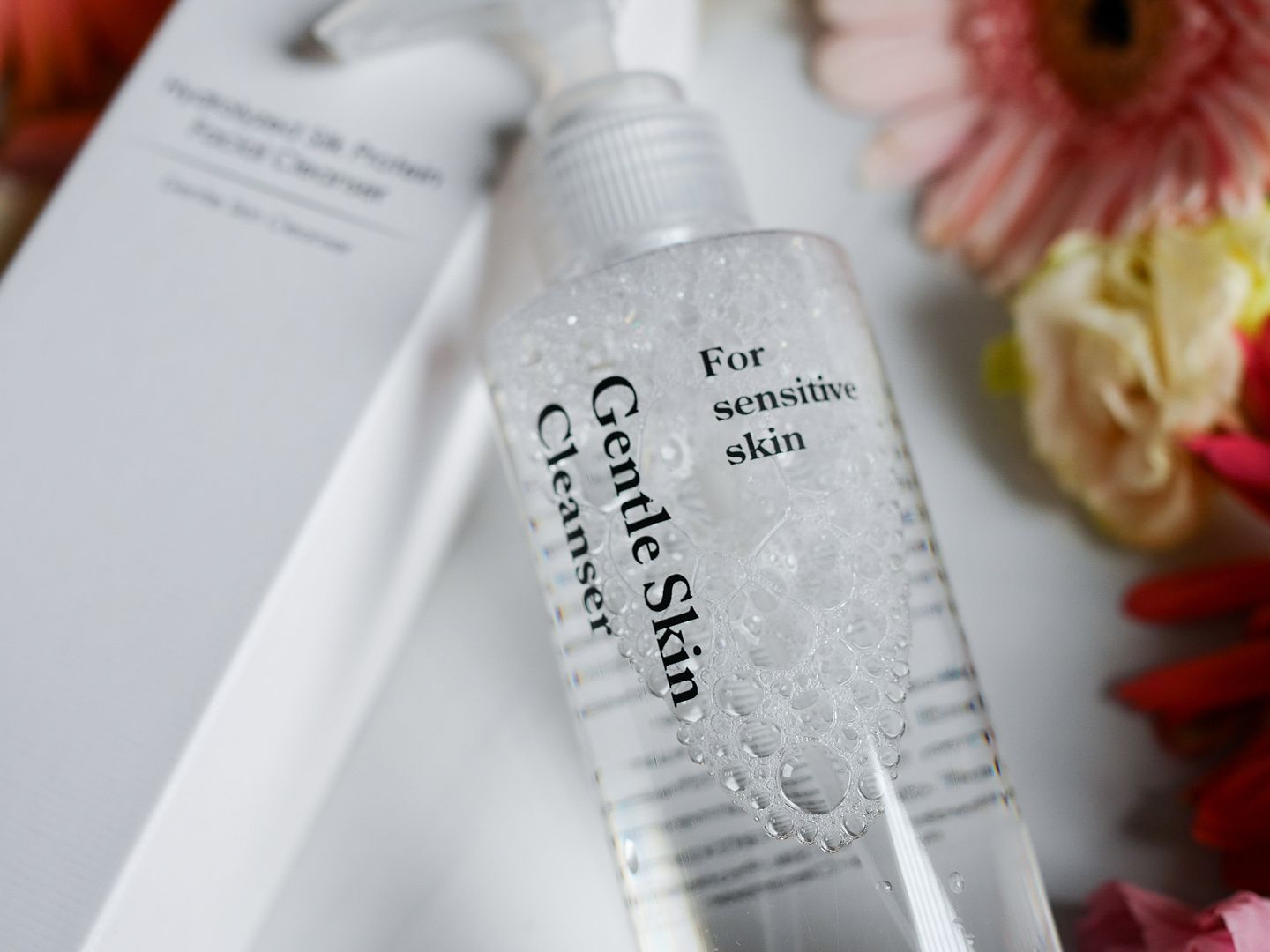 Of course, good skin starts with proper cleansing. I also came to realise that EFFEC actually seems to be a brand that is great for post-surgery! The cleanser is actually a very mild one, but foams up rather well upon a bit of lathering and water. Most importantly, it doesn't give your skin the 'super dry' effect after washing. I guess a gentle cleanser is quite important for post-surgery skin, and even if it's not post-surgery, sensitive skins would appreciate this too.
I would say the Hydrolyzed Silk Protein Facial Cleanser is affordable priced, it's retailing at only SGD29.
For more on EFFEC, visit the following:
Website: EFFEC Official web
Facebook: @EFFEC.official
Instagram: @EFFEC_official
PROMOTION
Enjoy 20% off your purchase when you quote "Celinechiam"! Not valid with any other offer and only valid for one time purchase, until 30 Nov.
GIVEAWAY
I'll be doing a giveaway on my facebook. Click below to join~ Thanks for reading! ❤ Love, Celine
Instagram: (@chiamhuiy)
Dayre: (@chiamhuiy)
Celine Chiam is a Singapore Lifestyle, Beauty and Fashion blogger. Welcome to her world of beauty reviews, travelogues and every day tips! She's on #dayre (@chiamhuiy) and instagram (@chiamhuiy) as well.