[Review] Colourpop Hot to Trot lip kit – Celine Chiam | Singapore Lifestyle, Beauty and Travel Blogger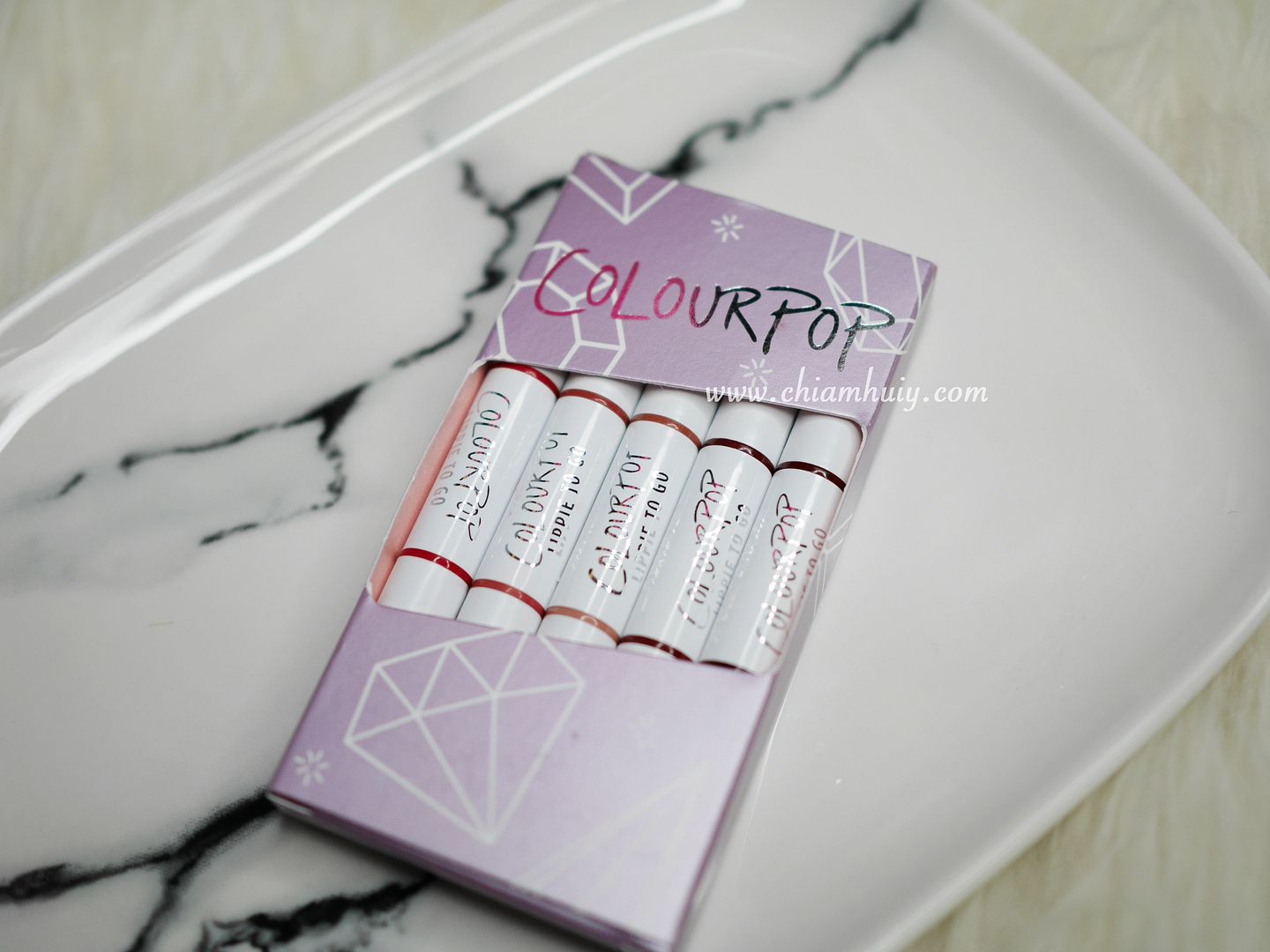 Another kit that I wanted to show you guys is this Colourpop Hot to Trot lip kit. It comes with 5 lip pens that has two ends to it – one pencil and one lipstick. It's quite a good deal to have lip pencil that comes along with the lipstick, so that makes it 5 x 2 = 10 functions altogether. They might be tiny, but who actually does finish their lipsticks to begin with?
Colourpop Hot to Trot comes with 5 colours:
From left: 
1. LBB/LBB 2. Trust me/Bossy 3. Cami/Bound 4. Cookie/Skimpy 5. Chateau/Dukes
Image from Colourpop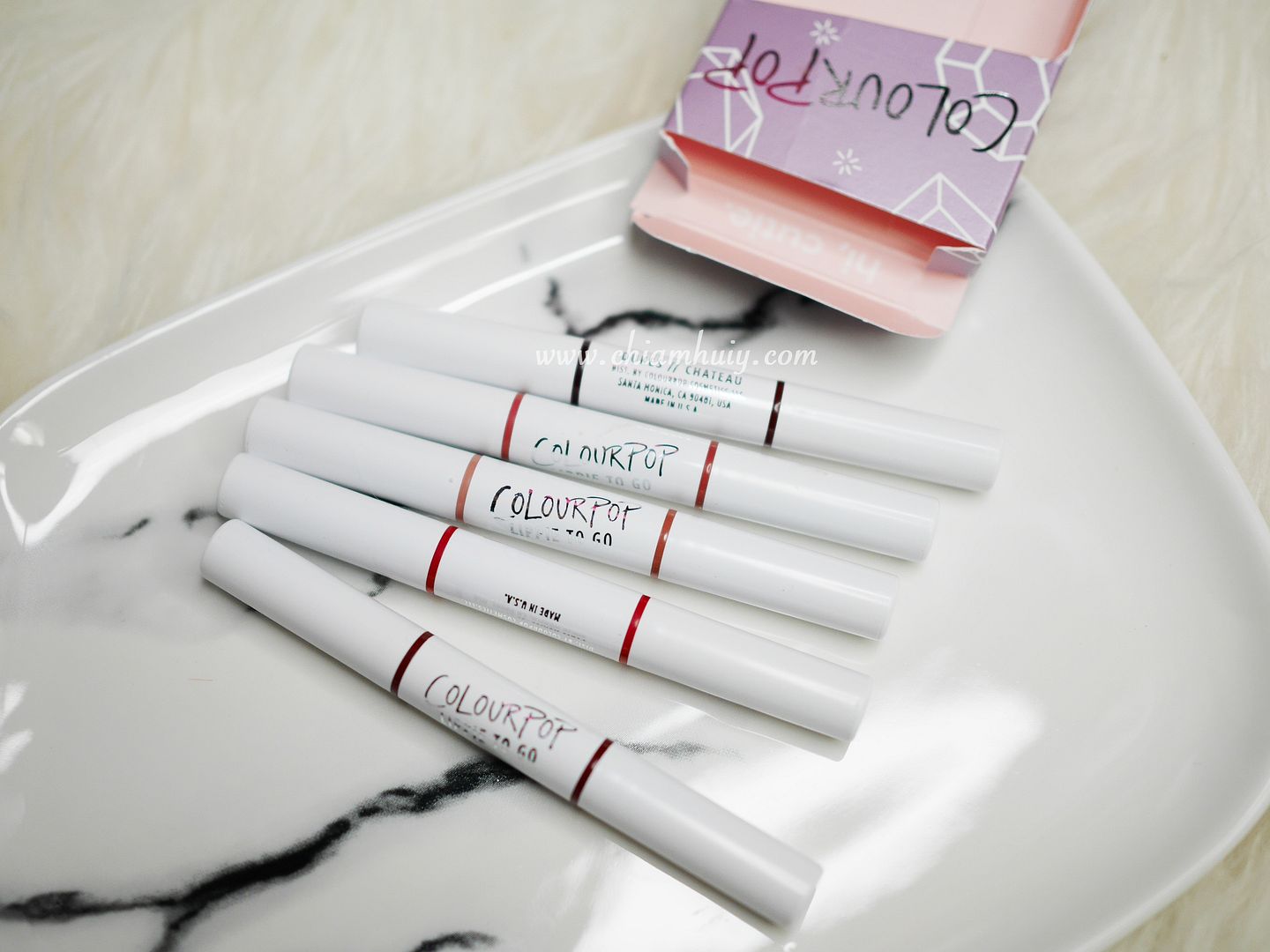 My thoughts: 
At USD18, I would say this is a pretty value-for-money set. You save the money to buy additional lip liners/pencils and you can still achieve that perfect pout with just one of these lipsticks. Since they're tiny in size, you can easily chuck this in your purse. Literally 'Lippie to Go" indeed. The texture of the lipstick is very creamy, I love it. The colours come off easily but the only thing is it might transfer. It's definitely not a fully matte lipstick but I'm fine with that – at least these don't look too dry on my chapped lips. Overall, good buy!
Celine Chiam is a Singapore Lifestyle, Beauty and Fashion blogger. Welcome to her world of beauty reviews, travelogues and every day tips! She's on #dayre (@chiamhuiy) and instagram (@chiamhuiy) as well.