Lancôme Paris en Rôse Holiday Collection 2016 – Celine Chiam | Singapore Lifestyle, Beauty and Travel Blogger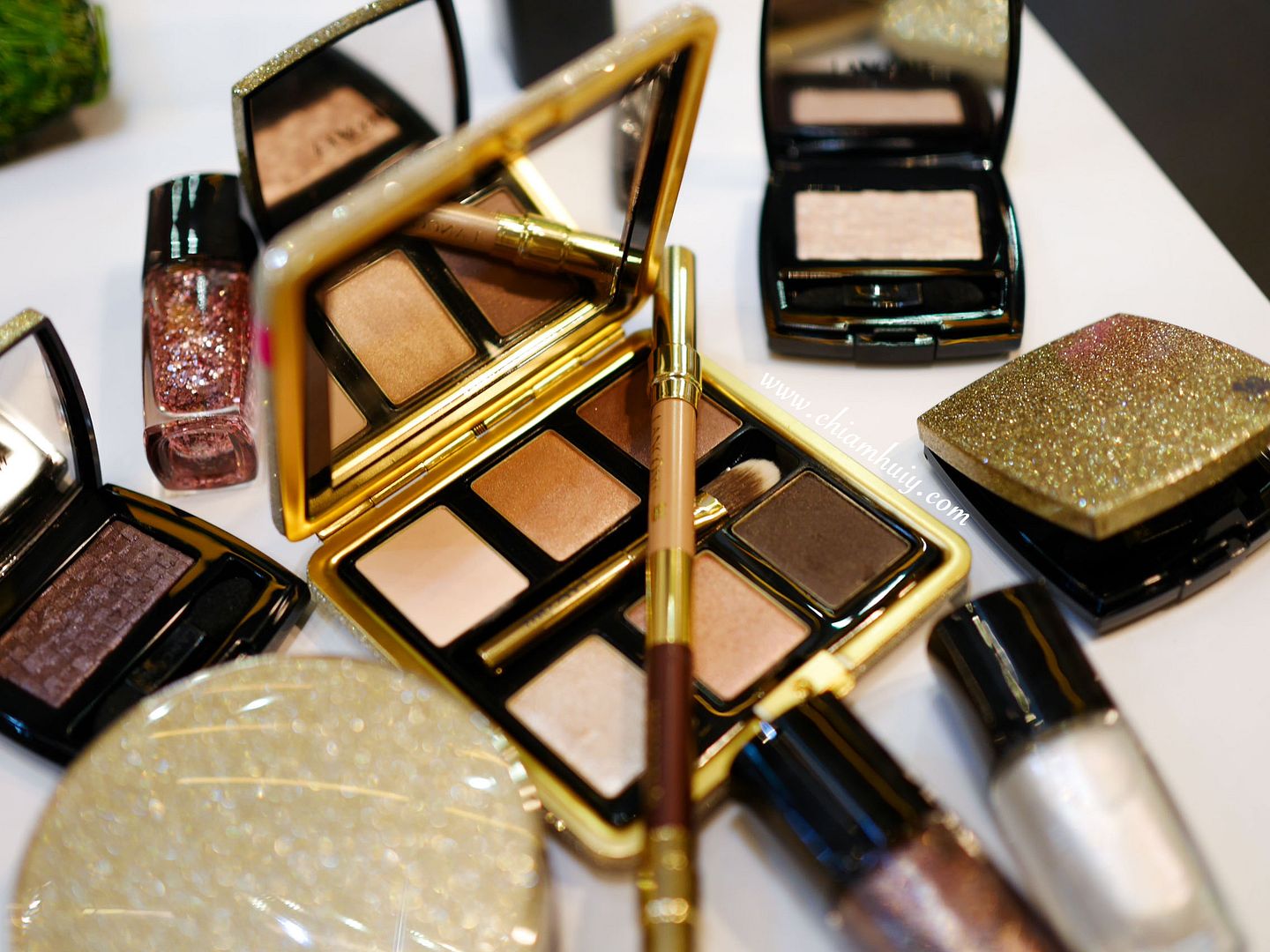 Every holiday, we look forward to the limited edition holiday collections our favourite beauty brands have to offer. This year, Lancôme holiday collection: Paris en Rôse, features a classy glittery gold packaging that's bound to steal your heart. We girls were all madly in love with the glitter gold casings and eyeshadow, not to forget the incredibly gorgeous cushion highlighter in a complete glittery casing… Let's see what else is in this holiday collection!

Lancome La Palettes Des Reves eyeshadow palette – for nude and smokey eyes.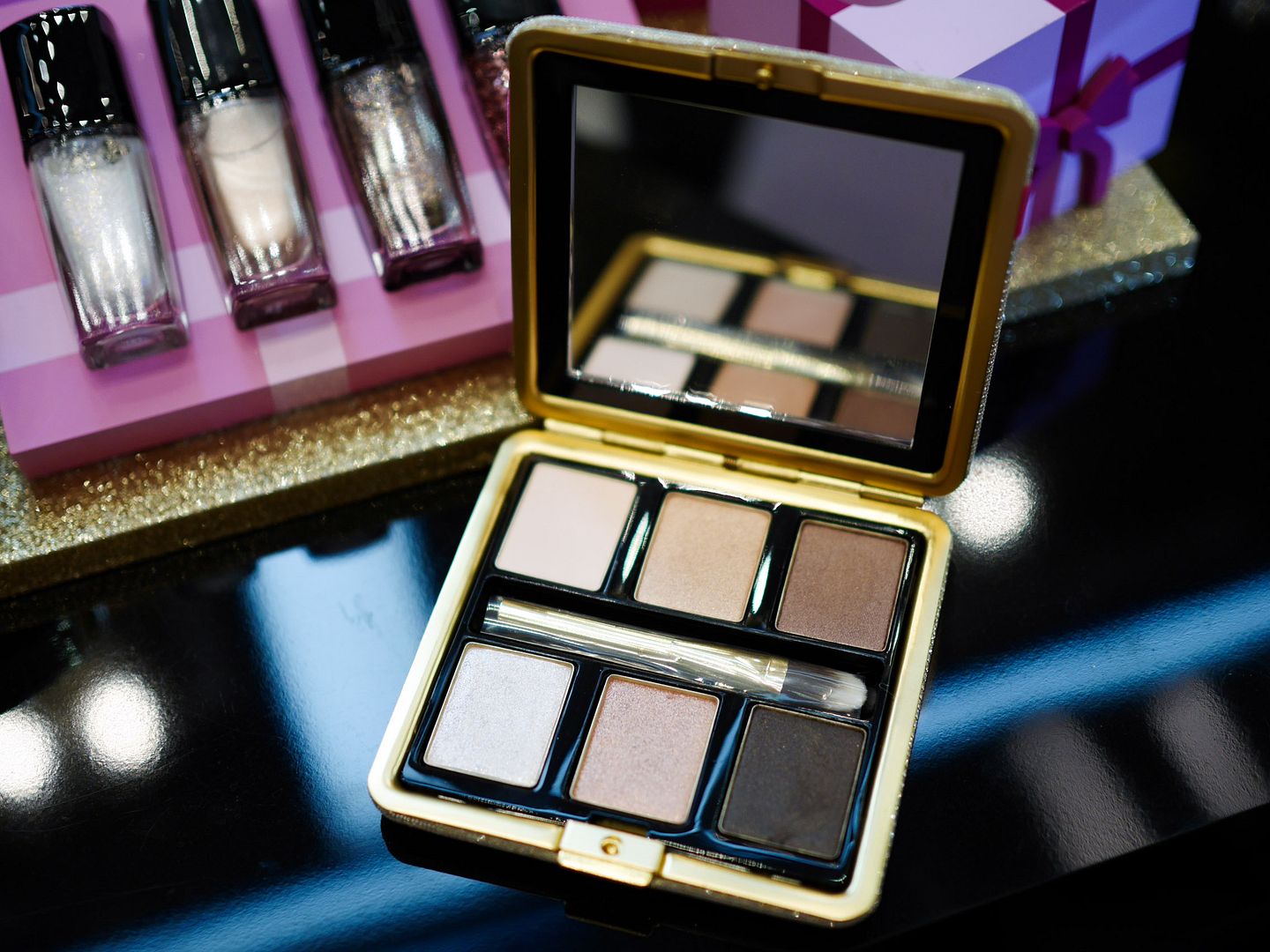 Swatches done with just one swipe! Colors are very friendly to play with, I would say. The palette resembles a nice glittery clutch which you can click open to reveal 6 gorgeous shimmery eyeshadows. Comes with an applicator and mirror as well. Great for travelling!
Ombre Hypnose Wet & Dry Eyeshadows – These single eyeshadows are more pigmented than the palette itself. I find them more creamy and denser, and each individual eyeshadow comes with an applicator as well. As much as I prefer the texture of this singles more, I prefer a more economical option hence I chose the entire palette of 6 eyeshadow itself.
The Ombre Hypnose Wet & Dry Eyeshadows colors are: No.16 Blanc Scintillant No.26 Brun Glace No.36 Rose Satin No.46 Hotel Particulier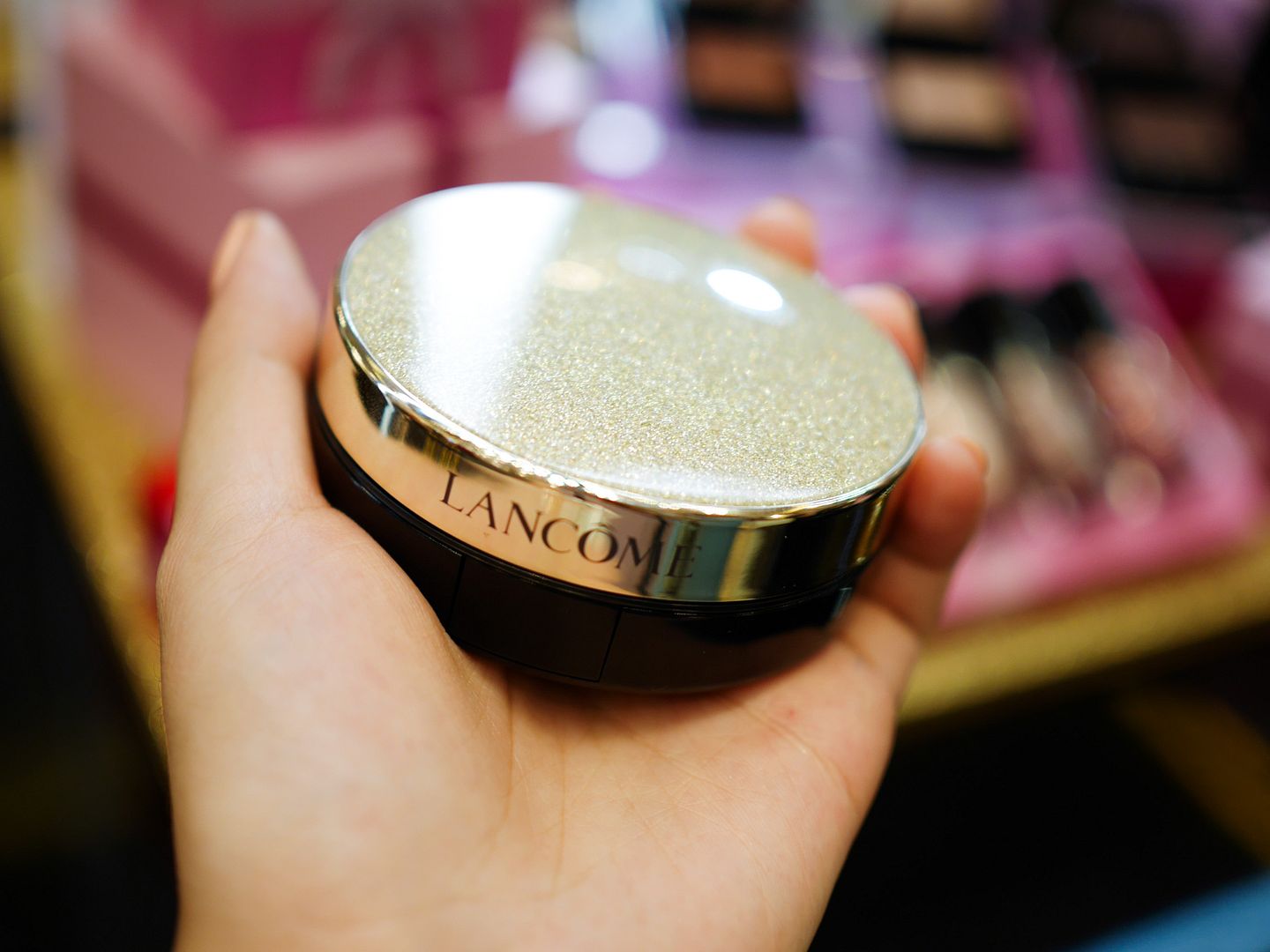 Lancôme Paris en Rôse Cushion Highlighter
It looks more obvious in real life, this Cushion highlighter gives an incredibly gorgeous highlighting power. The glow comes with subtle shimmers which isn't too overwhelming in case you're afraid you overdo it. Pat on more highlighter to build up to your desired look.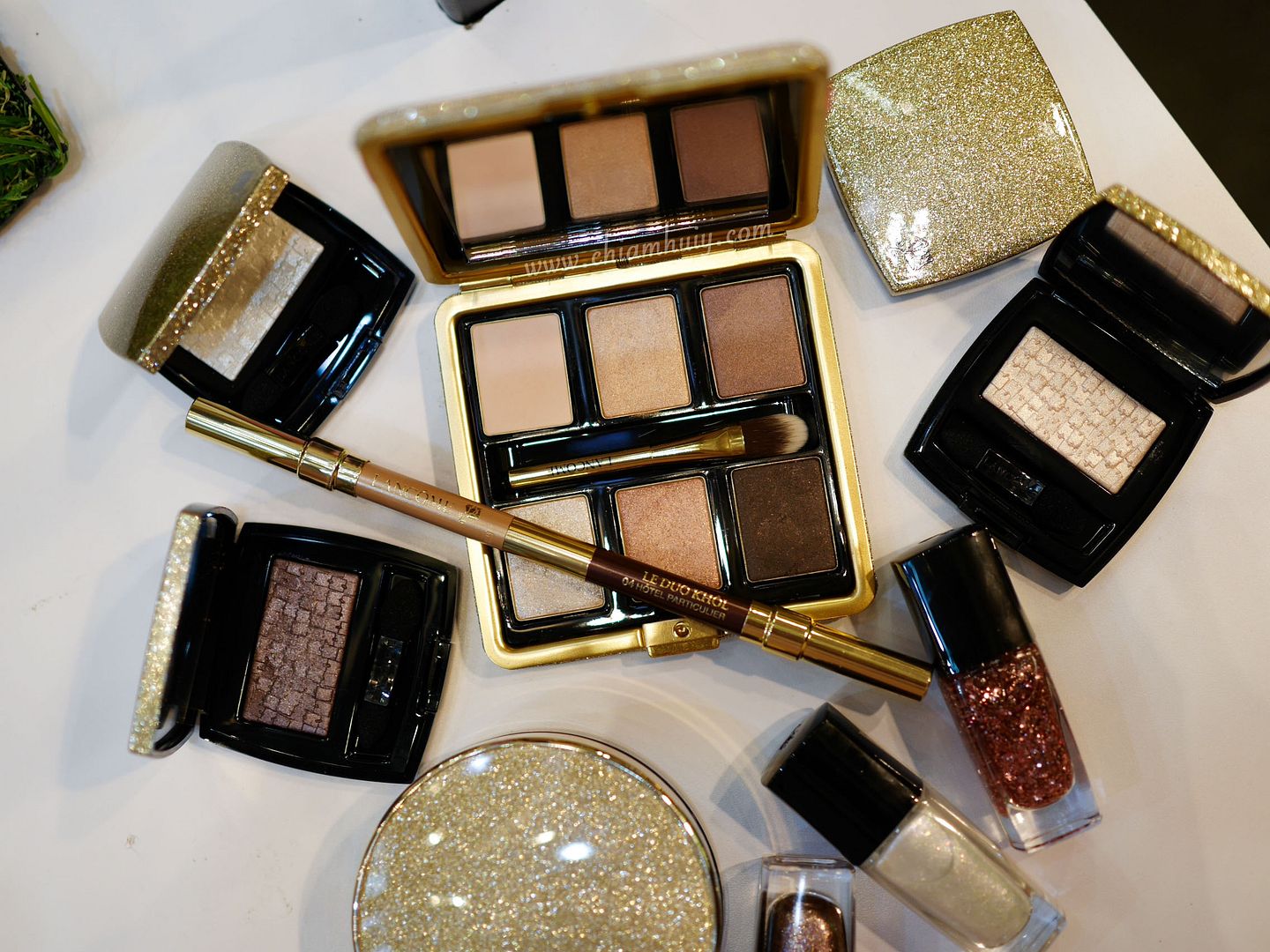 Lancome Le Duo Khol Double Ended Eyeliner and Highlighting Pencil – the duo ended eyeliner and highlighting pencil is perfect for those who likes to line their waterline. The texture is really creamy, so you won't see ugly streaks of lines even if you're not good at lining waterline.
Photo from Lancome Singapore

Lancôme Paris en Rôse Holiday Atrium
28th October – 3rd November Look out for exclusive holiday gift sets and this holiday collection. You can be the first few to check out the holiday collection before it's launched nation-wide on 5th November onwards! Enjoy exclusive 20% off regular-priced items too!
Also, sign up for 1 to 1 Holiday Makeup Tutorial $100 which is fully redeemable,.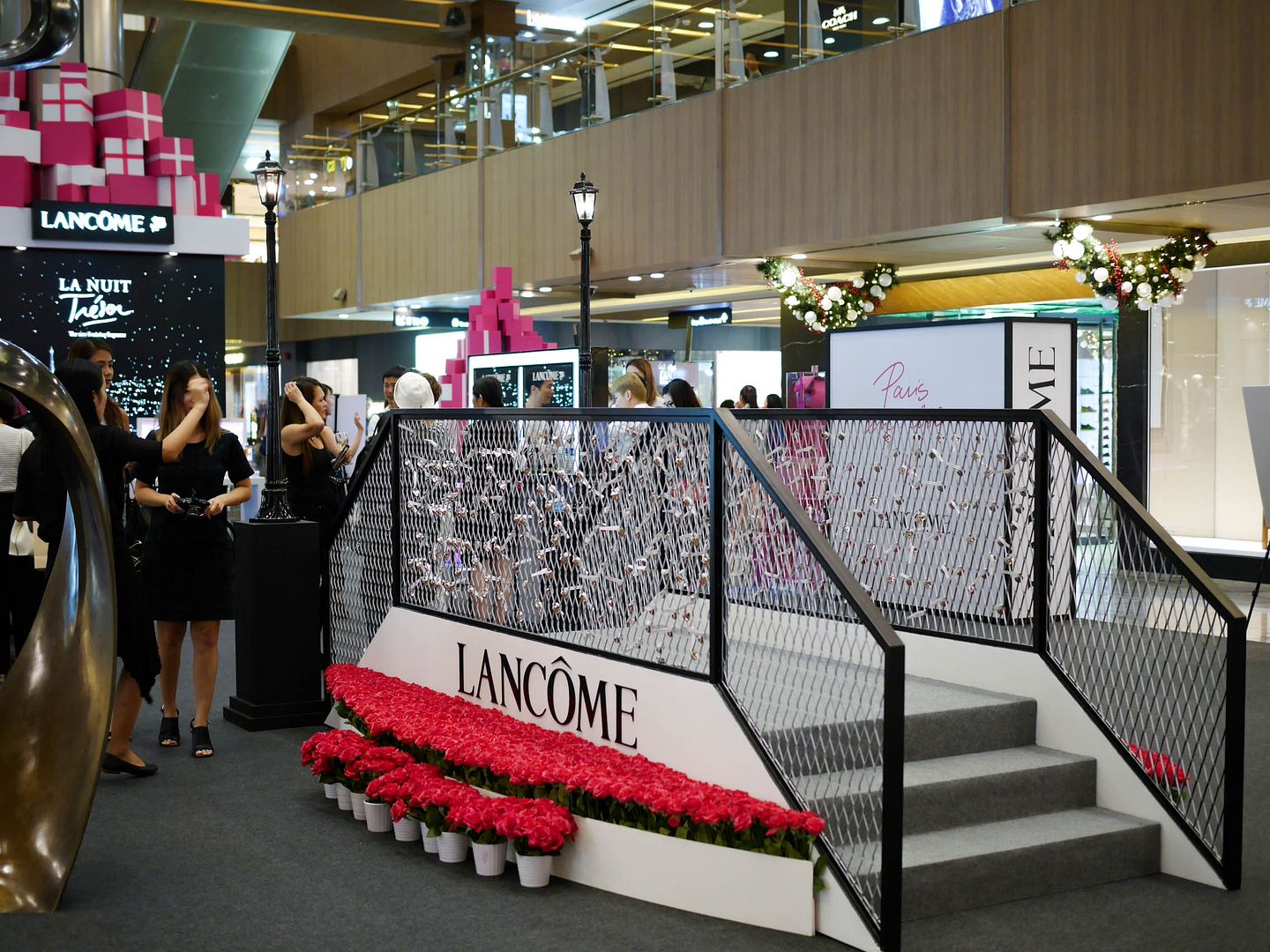 Love Lock Bridge
Celine Chiam is a Singapore Lifestyle, Beauty and Fashion blogger. Welcome to her world of beauty reviews, travelogues and every day tips! She's on #dayre (@chiamhuiy) and instagram (@chiamhuiy) as well.