Gogoprint Singapore | Online printing service delivered to your door – Celine Chiam | Singapore Lifestyle, Beauty and Travel Blogger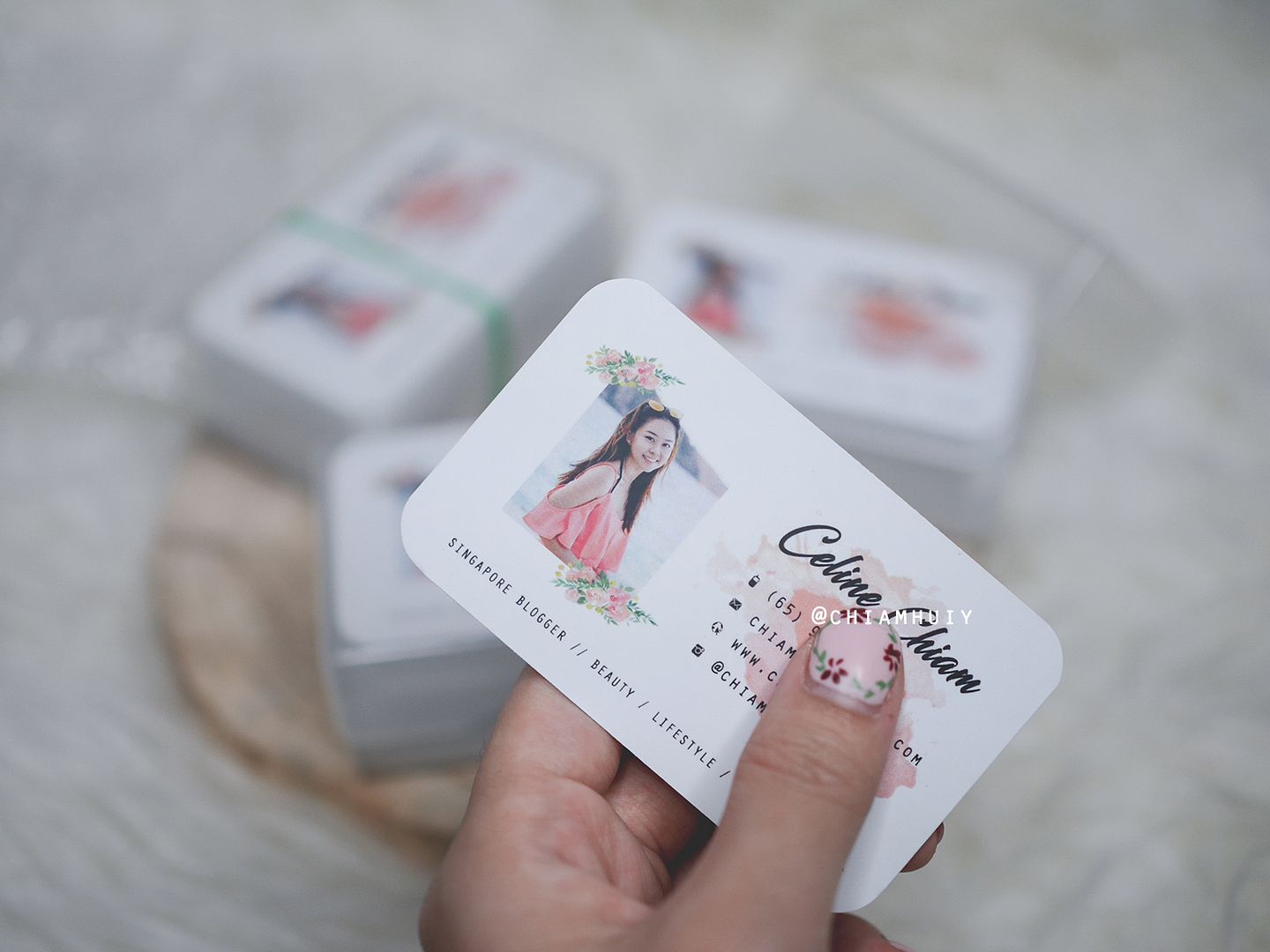 If your work requires you to print stuff, especially if you are in the field of events management, printing materials is definitely one of your daily activities. Sometimes, you might not have the time to visit a printing shop, least to say to visit them twice because one is for printing, and the second visit is for collection. When it comes to this kind of tricky situation, wouldn't you feel relieved when you can do it online and have your order delivered to your door? That happened to me recently when I just couldn't find the time to visit a printing shop to update my business cards, until I decided to try out gogoprint services.
*UPDATE*
I'm quite contented with the service and quality, so I actually bought another 500 pieces for my dad, using my own money. TIP: Google gogoprint voucher and save another $5, depending on availability! ***
As you can see, Gogoprint Singapore really offers a whole wide rage of printing services, including business cards, postcards, gift vouchers, flyers, leaflets and many more. Sounds like a great service to many businesses out there!
For the longest time, I've been wanting to reprint my business cards because clearly the picture of myself has been obsolete hahahaha. Yet I just couldn't find the time to visit my usual printing shop because it's really out of the way. Those that are conveniently located will be too expensive, and either way, you still have to make the trip down to the shop physically.
Wouldn't it be whole lot better if you can do your printing online, and have them delivered to your place? 
Especially when printing is so easy.
All you need to do is:
Step 1: Choose your business cards style
Step 2: Decide on your delivery date. The later you don't mind getting, the cheaper it gets! 
That means, if gives you the option to get it faster by paying a little more, especially when you need them urgently.
Step 3: Finally, make the payment and upload your art work. 
When my parcel came, it was nicely bubble wrapped. Each box contains 100 pieces of business cards.
They also provide services such as round corners and matte lamination. I really like the flexibility and extra customisation!
Other than business cards, you can also print other services like Flyers: 
Or even presentation folders, when their prices are so competitive and affordable.
Here's why you should consider choosing Gogoprint Singapore over other traditional printing in Singapore?
With the increase help (although undeniably, increase reliance) on technology, do always bear in mind to utilize technology to your advantage, and only to your advantage~ Thanks for reading! ❤ Love, Celine
Instagram: (@chiamhuiy)
Dayre: (@chiamhuiy)
Celine Chiam is a Singapore Lifestyle, Beauty and Fashion blogger. Welcome to her world of beauty reviews, travelogues and every day tips! She's on #dayre (@chiamhuiy) and instagram (@chiamhuiy) as well.