FRESH Lotus Youth Preserve Face Cream & Preserve Rescue Mask Review – Celine Chiam | Singapore Lifestyle, Beauty and Travel Blogger
When we think of Fresh beauty, we think of their iconic mask. I was first introduced to this brand by my good friend Alene, as she raves about how good Fresh beauty's masks and cleanser are. Today's focus is simple, we're talking about the recent excitement that everyone is talking about – the Lotus Youth Preserve Rescue Mask – a simple 5-mins facial-in-a-jar, as well as the accompanying face cream, the Lotus Youth Preserve Face Cream. As time passes, I started to explore and try out Fresh beauty and I have been loving it so far. It was even better when Fresh beauty founders made the effort to attend their launch parties, making the experience even more personal and eventually making me feeling closer to the brand.
Each and every time I got a new Fresh beauty item, the first thing that I fell in love with is their frosted glass jars. They're just so classy and can even look good just by sitting alone on the table.
Alright before I disgress too much, let's look at the Lotus Youth Preserve Rescue Mask. Both the mask and the cream has a Super 7 Complex, a blend of 7 super-charged ingredients that helps to deeply hydrate and promote a radiant youthful complexion. It also includes lotus flower extract, lotus seeds, kombu seaweed flakes and red algae particles, all of which refines and smoothens skin texture.
I usually apply a generous amount and let it rest for about 5 mins, and use my wet hands to gently massage the mask for an exfoliation effect. After which, wash off and my 5 min facial is complete! This mask is a great help in combating skin dullness and rough texture, especially when we face so much externalities daily, like pollution and daily stress.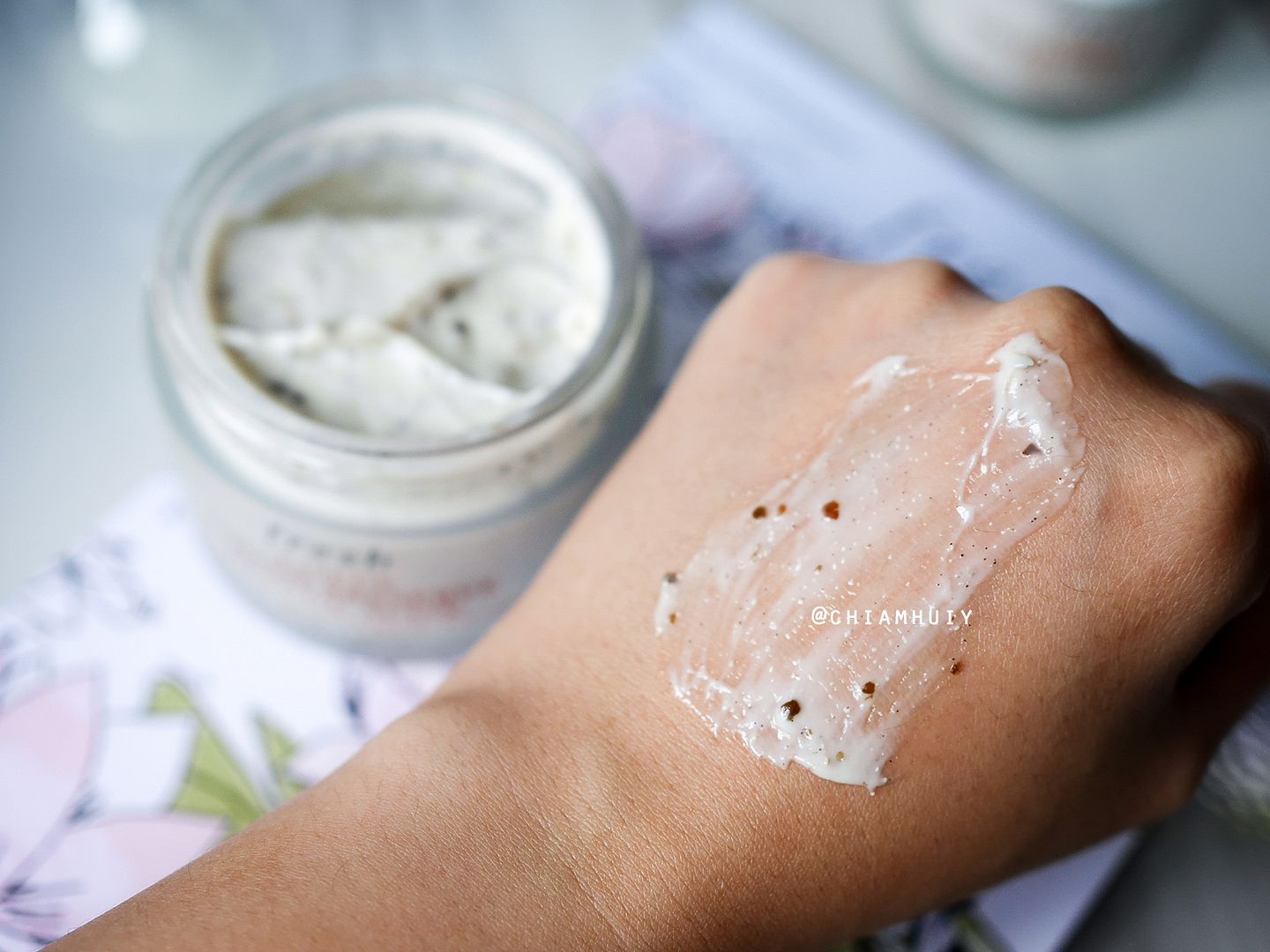 To complete the regime, I move on to Lotus Youth Preserve Face Cream. Frankly, I've not tried Fresh face cream before but I was very impressed with this particular face cream. It glides on so smooth, leaving a velvety finish on my skin. Plus, it smells great!
Similar to the mask, the Lotus Youth Preserve Face Cream also contains the Super 7 Complex, a hydrating and radiance-boosting blend of 7 super-charged ingredients all for a more youthful look.
The 7 are: Lotus flower extract, Blue-green algae extract, Hibiscus fruit extract, Fig fruit extract, Vitamin C, Vitamin E and Vegetable glycerol. For more on each of their uses, you can visit fresh website.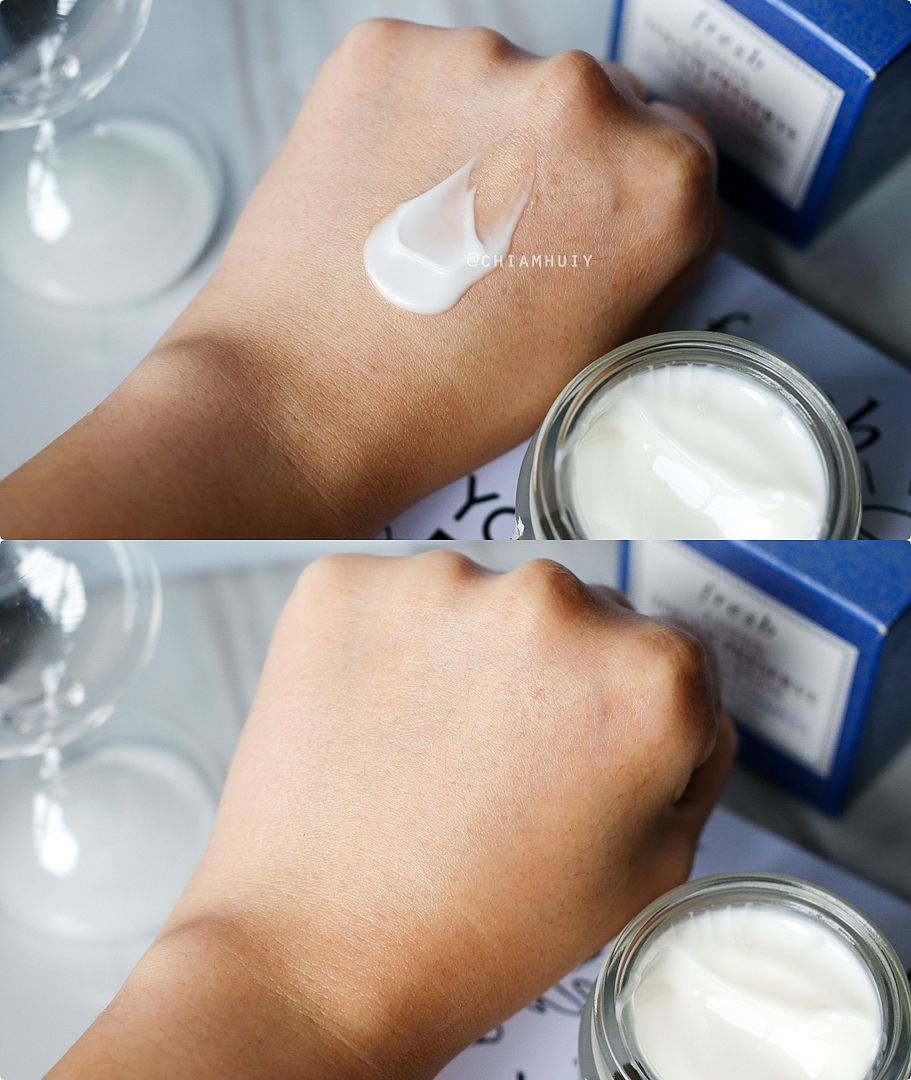 And that is it! I love the products so I wanted to share with you guys. I hope you like this review as much as I love the products.
Thanks for reading! ❤
Love, Celine
Instagram: (@chiamhuiy)
Dayre: (@chiamhuiy)
Celine Chiam is a Singapore Lifestyle, Beauty and Fashion blogger. Welcome to her world of beauty reviews, travelogues and every day tips! She's on #dayre (@chiamhuiy) and instagram (@chiamhuiy) as well.