Finding the suitable hair colour | #RightColourMatters – Celine Chiam | Singapore Lifestyle, Beauty and Travel Blogger
4/21/2018
We have heard of cool and warm makeup to suit different skin undertones, but have you heard of the concept of finding a matching hair c…
We have heard of cool and warm makeup to suit different skin undertones, but have you heard of the concept of finding a matching hair colour for yourself? Finding the right hair colour matters because not only does it complements your skin undertone, it also helps to match your overall look, style, character and personality. I took a trip down to Chez Vous get myself assessed and found the perfect hair colour for myself (and until now I never want to turn back :p).
Chez Vous' #RightColourMatters initiative is a methodology to determine the right hair colour for each and every Asian woman. First off, finding the right colour starts with using different colour sheet placed under your face to see how it reflects on your skin. The right colour comes when you realise the colour brings out the best of you – you can look more cheerful, vibrant, alert etc. The colour that you should totally avoid is when it makes you look dull, pale or even ghastly. If you can tell, colours like pink, red and orange works pretty well on me. It actually gives me a very healthy glow. In fact, a combination of red and orange (bottom right) looks the best on me.
In order to achieve the vibrant red and orange colour on my hair, Chez Vous has to first bleach my hair. Since my hair end has been through a few bleaching sessions a while back, it's important to keep them protected. That's why my hairstylist used the BONDPRO+, an added ingredient to upkeep the hair quality and protect hair fibre, hence preventing breakage.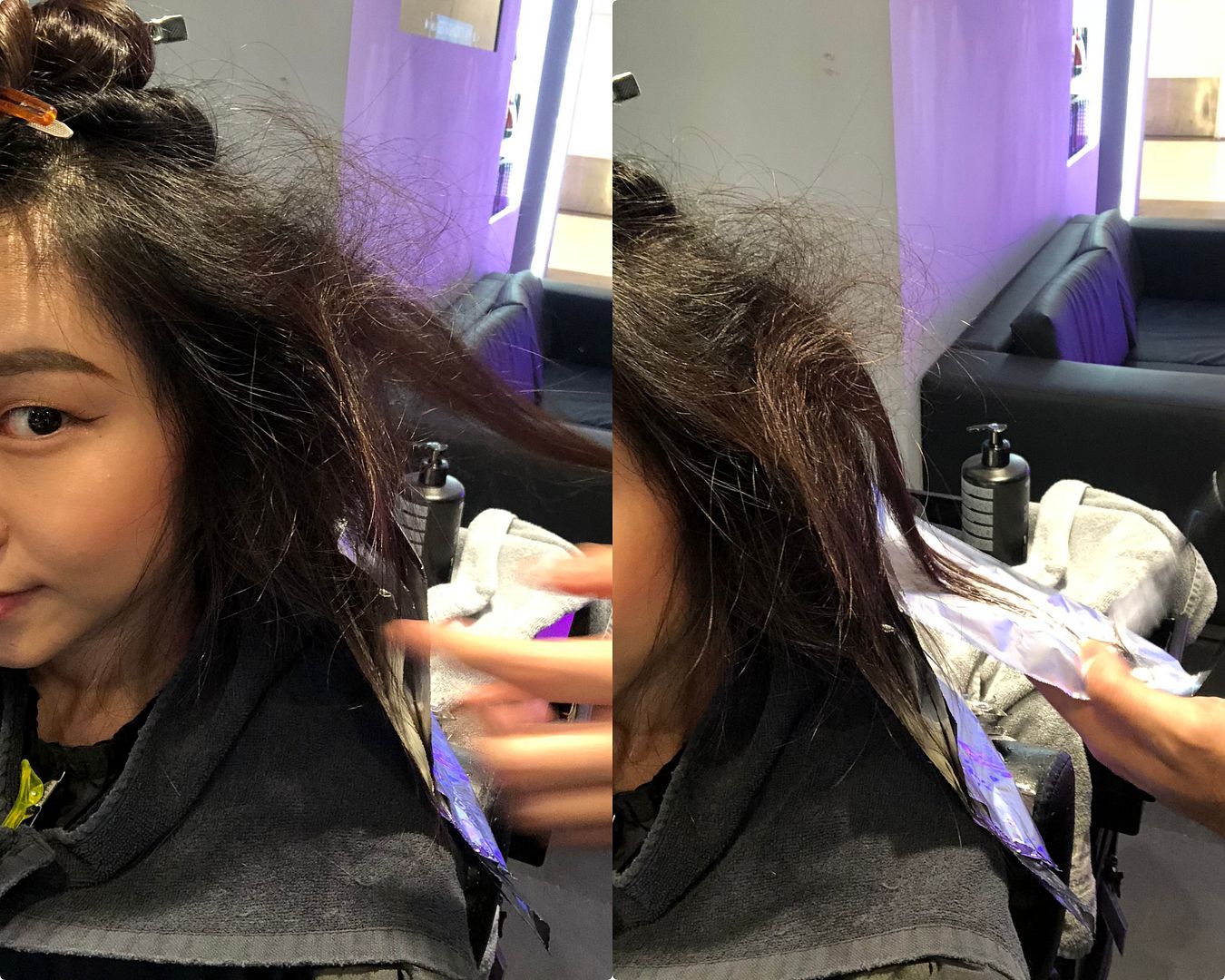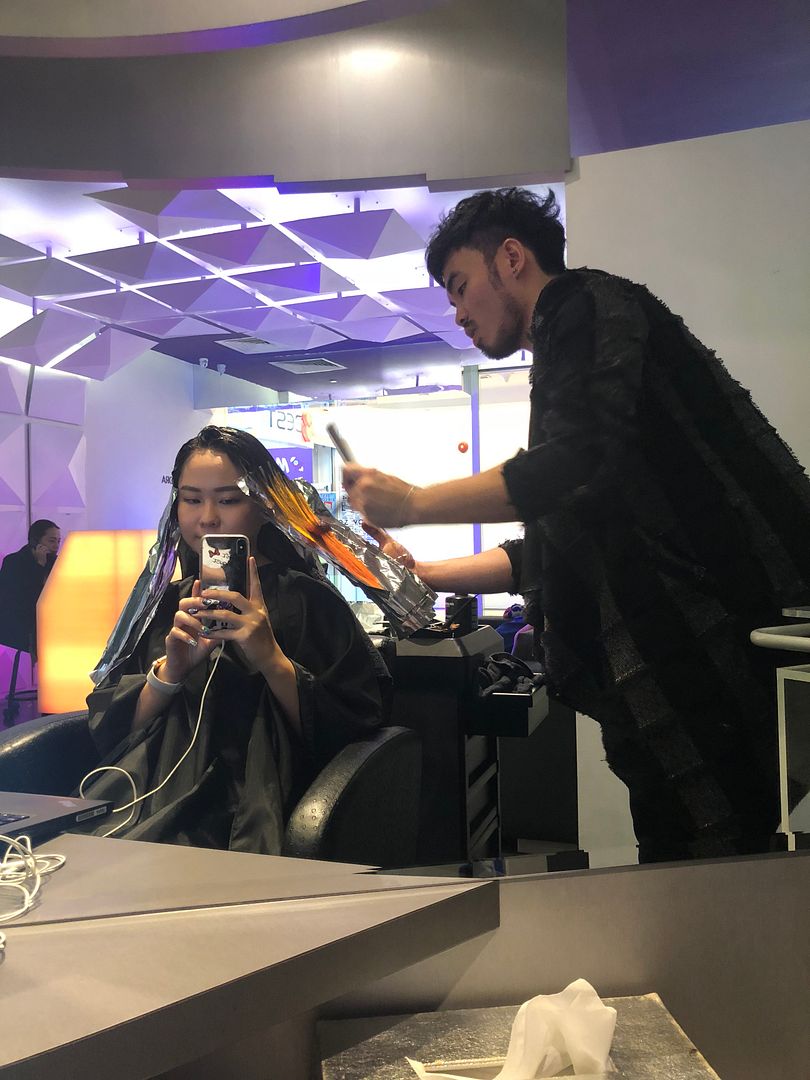 That's my hairstylist Readen. Can't believe it's been around 2 years plus with him already. He's been the only one dealing with my hair for the past 2 years!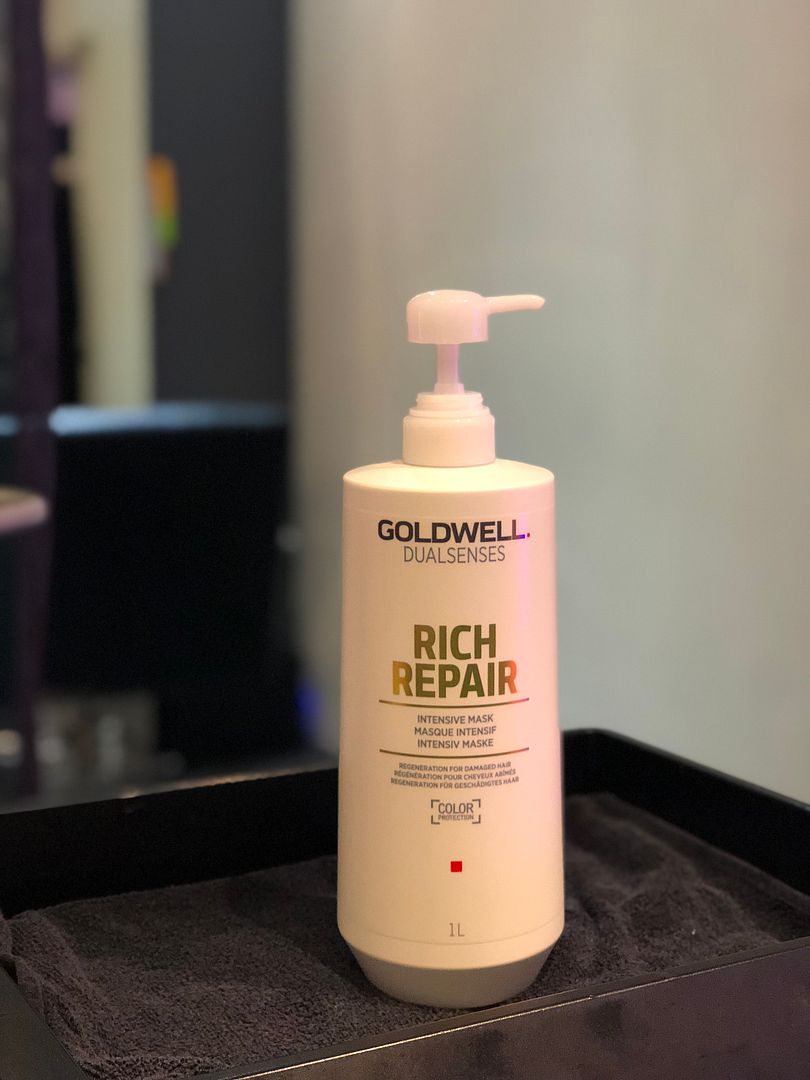 He finished off the hair colouring with this Rich Repair intensive mask. My hair feels absolutely smooth after this treatment, despite being bleached. And viola!
Readen gave me a lovely ombre look so that the colour reflects light onto my face from the bottom inner corners, just like how we tested it out with the colour sheets. I have to say I'm in love! The harmonisation of orange and red worked so well to produce the ombre look. I have to say I look much more energised with this look as compared to the previous boring brown hair colour. Looks like #RightColourMatters!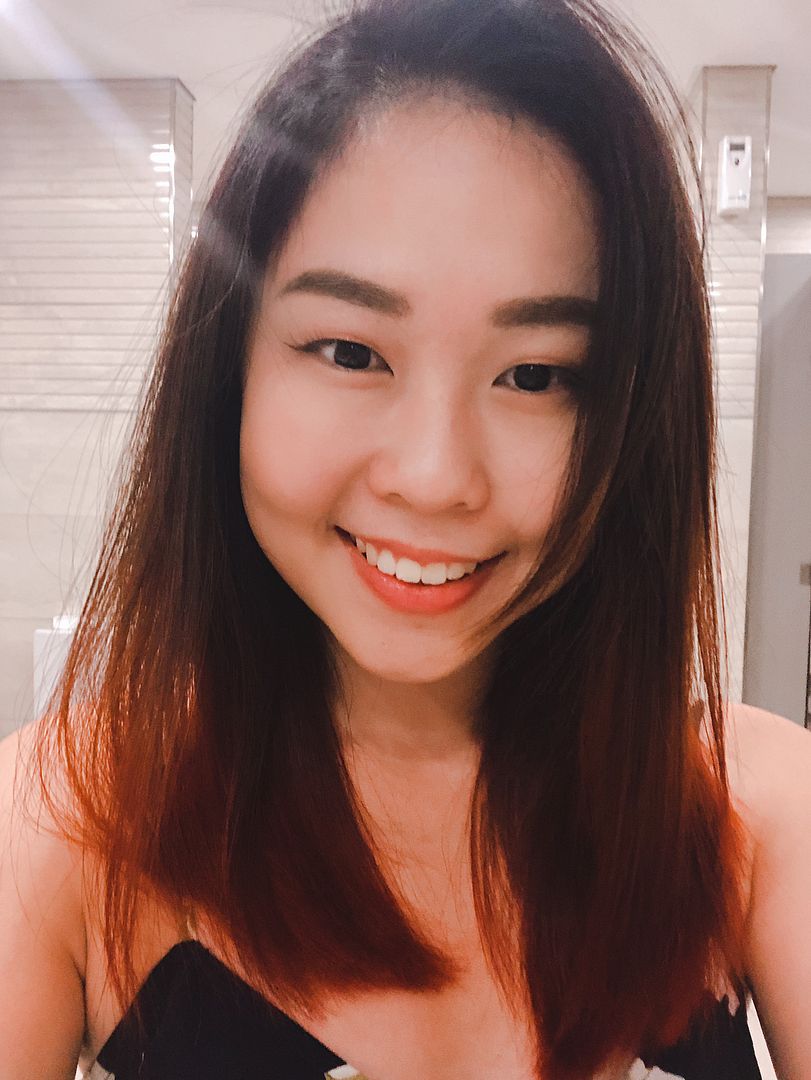 Visit Chez Vous to find how more about the #RightColourMatters initiative. Chez Vous #05-05 Ngee Ann City Podium (Takashimaya) Singapore 238872 6732 9388 www.chezvoushair.com Thanks for reading! ❤ Love, Celine
Instagram: (@chiamhuiy)
Dayre: (@chiamhuiy)
Celine Chiam is a Singapore Lifestyle, Beauty and Fashion blogger. Welcome to her world of beauty reviews, travelogues and every day tips! She's on #dayre (@chiamhuiy) and instagram (@chiamhuiy) as well.