D'skin Singapore Facial Treatment Review – Celine Chiam | Singapore Lifestyle, Beauty and Travel Blogger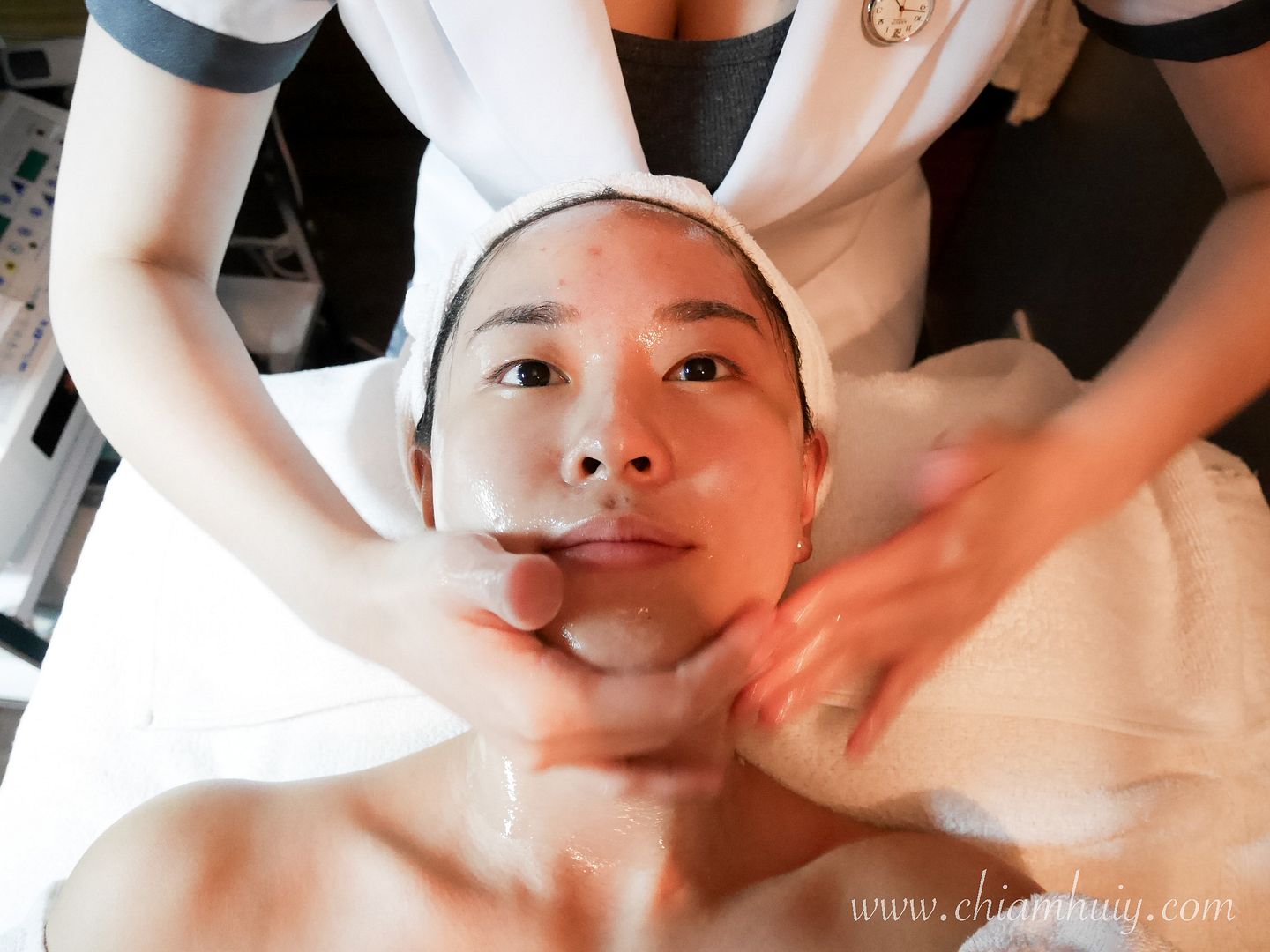 Previously I've reviewed about my facial experience with d'skin quite some time back. Up until now, I am glad that I am still with them! I guess I've already visited them more than ten times already? It's a team of amazing beauty therapists with great skills that got me really comfortable with them, thus visiting them about once a month for my regular facial and skin maintenance.
Every time I visit, the treatment will never be identical. The steps, I mean. A facial regime should never be identical across different people as well because it should cater to your needs. For me, sometimes I have seaweed masks while just yesterday, I had oat mask simply cause my skin needed something else. Follow me as I bring you through my experience with D'skin for facials in Singapore!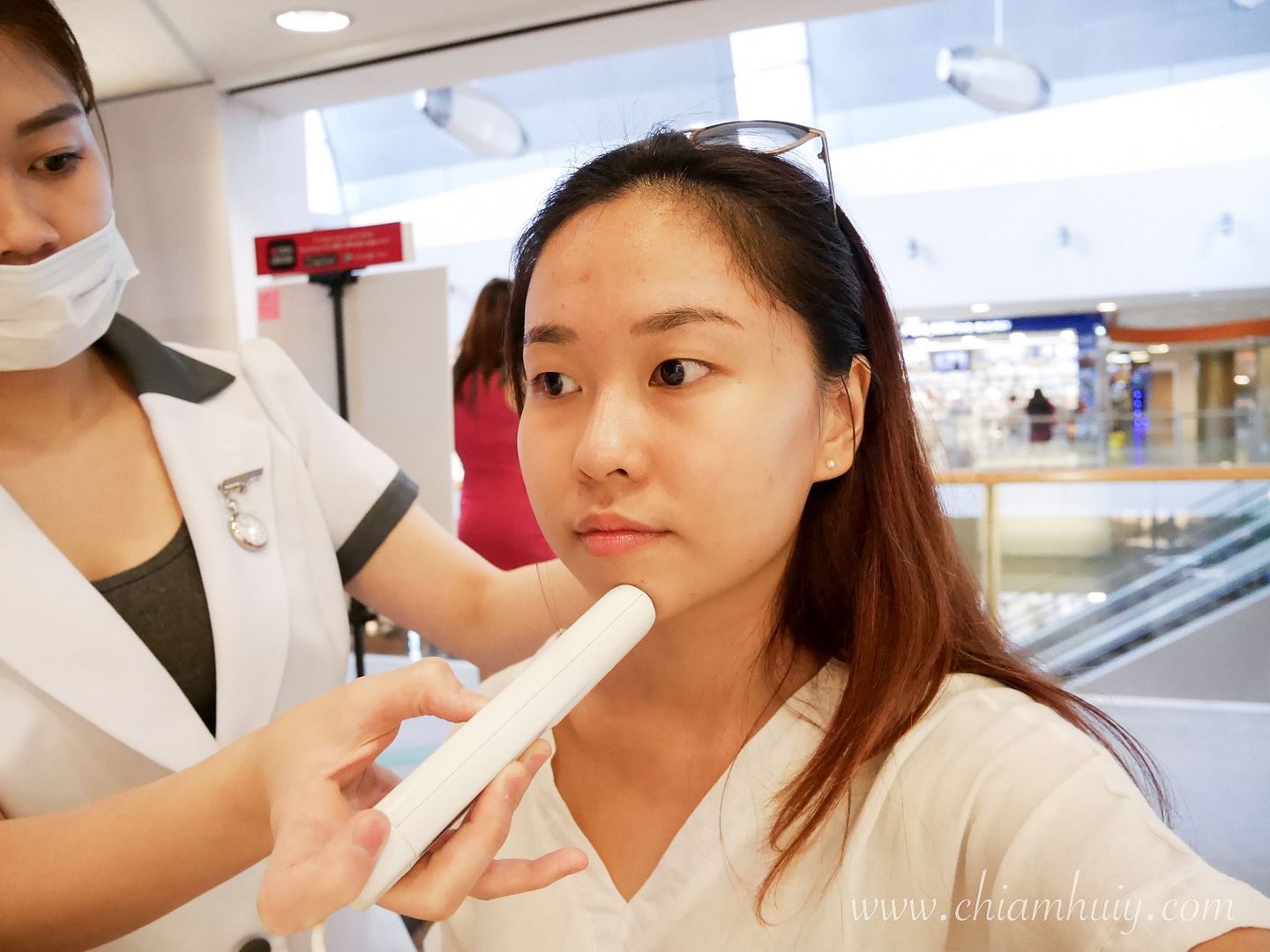 To start off, we always do a simple skin analysis to know the skin condition and problems I'm facing. Usually, my hydration test indicates dehydrated skin, and my sebum test will show oily skin results. That means, I have pretty dry skin on the surface, which causes my skin to secrete more oil to compensate the lack of moisture.
In the past, 2 months ago.
***
Nonetheless, there are still steps that are mandatory and always the same. We start off the facial with proper and thorough cleansing, using their in-house cleansing oil and cleansing milk, of which both are my favourite! I love the cleansing milk, it's one of the best and most gentle cleansing milk I've ever tried, not forgetting the scent is so calming and lovely.
Massage techniques are also applied during the cleansing step.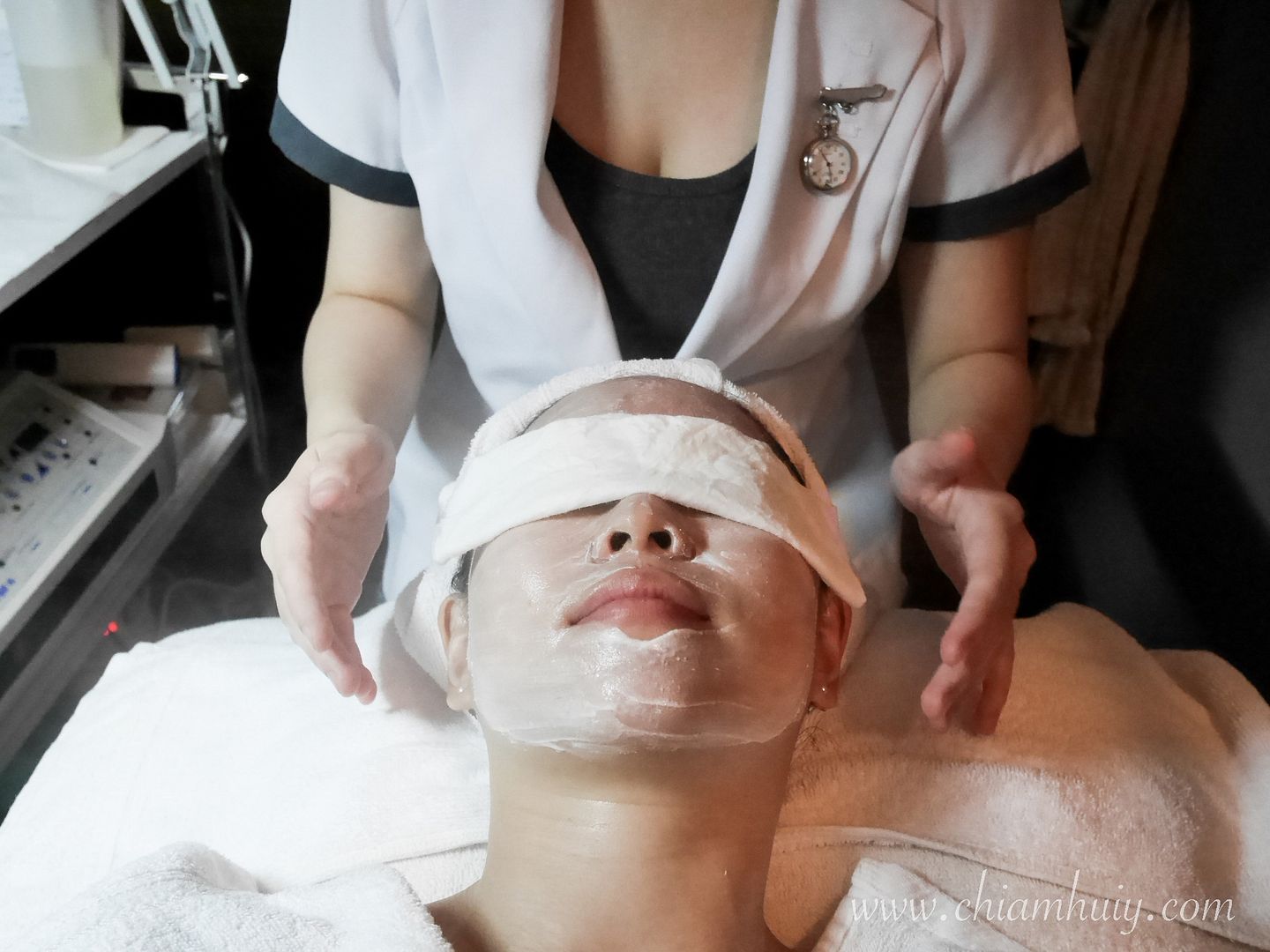 Moving on to extractions, at times scrubs will be applied on my face before steaming so that it can further soften my skin. Steaming will also soften the pores so that it minimises harshness dealt to the skin during extractions. It also ensures easy extractions as well. Steaming usually takes about 5-10mins.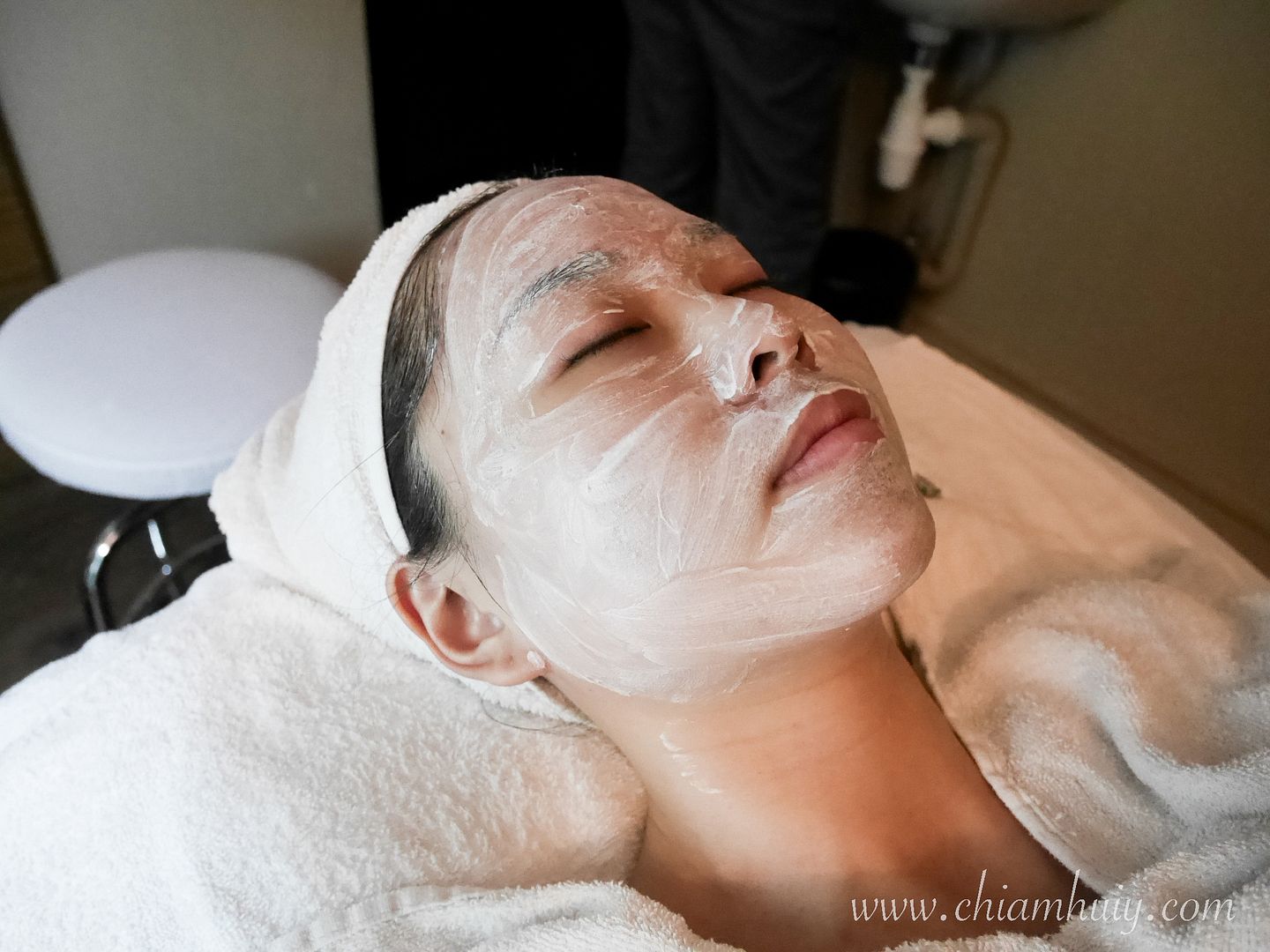 During steaming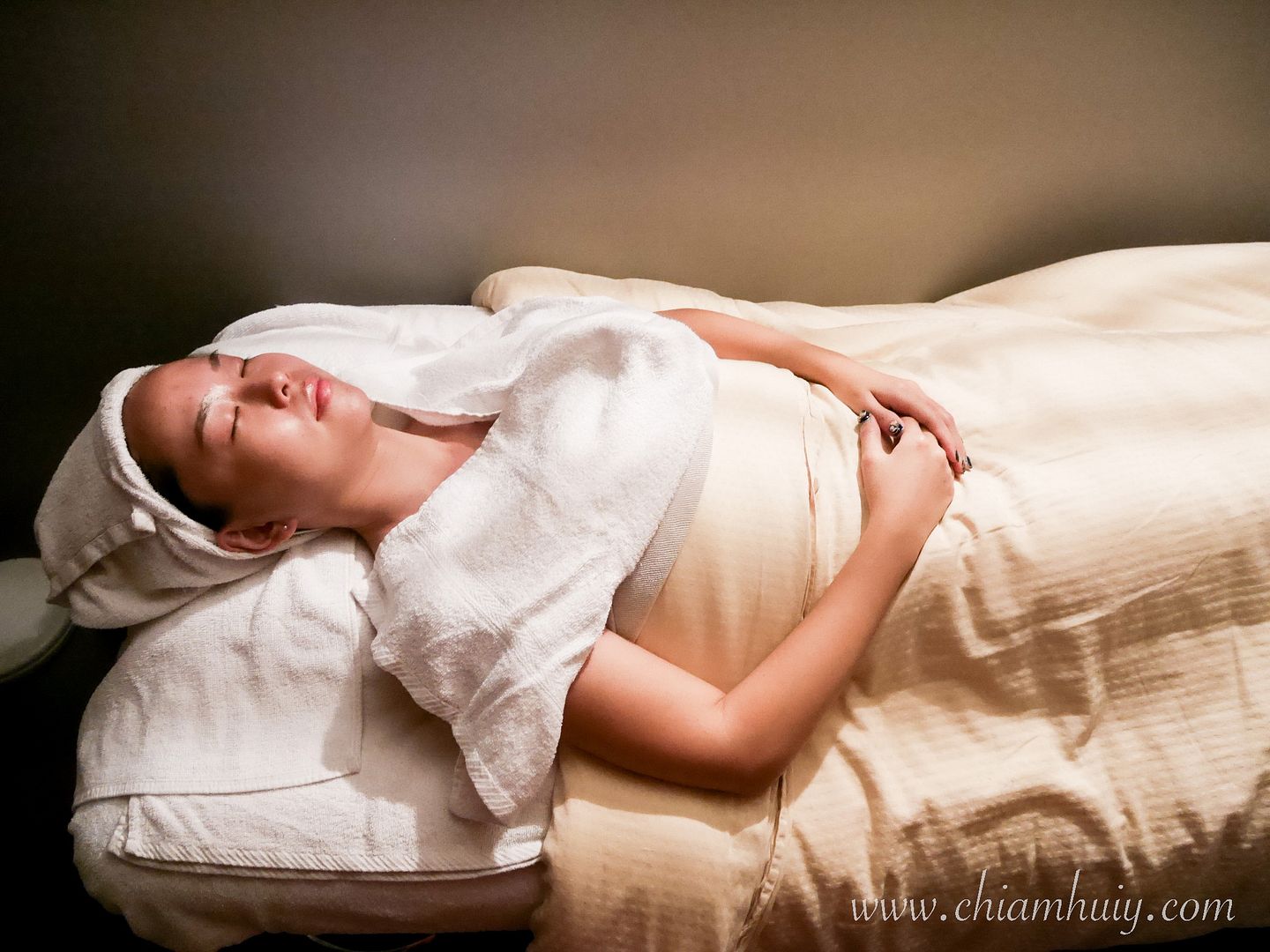 The extractions is my least favourite because I'm not gonna lie, it's painful. But that's also where all the stubborn dirt and clogged pores get cleaned up completely, with professional skills. If we squeeze our clogged pores and pimples ourselves, it's gonna leave really bad inflamed scars. I know sometimes our hands are 'itchy', and I'm guilty of that, but try your best not to use your own hands. We really have no idea how dirty our hands are.
Extractions here at #dskin is only done by that 2-3 therapists only, because apparently extractions take a lot of skills, and if the therapist is not skilled enough, it can cause inflammation. So what happens is, the skilful therapist only comes in to take over when it's extraction time. The rest of the facial will then be done by their regular facial therapist (good also, they're all so gentle!).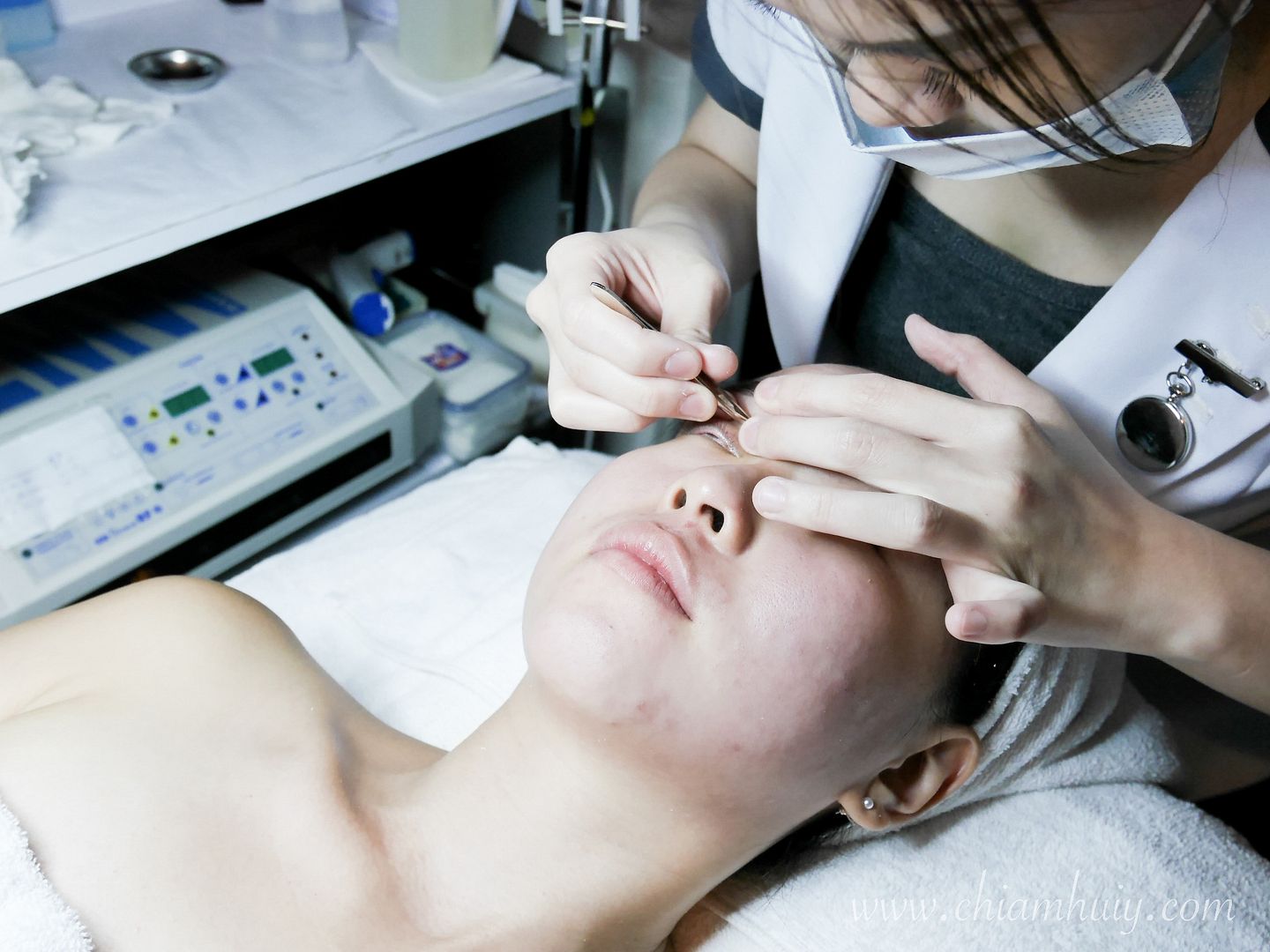 After extractions, they'll help to trim your eyebrows too!
***
Once the painful extractions are over, it's time to mask! Oh before that, here's one good thing about going to facial centers in Singapore instead of doing it yourself. They have special equipments such as the one used for this step. The equipment is used to sanitize my face especially after all the pores are agitated during extractions. It's important to make sure you kill off all the bacteria and germs.
For additional hydration, my therapist added this Oxyjet step for me. It's a hyper-jet device that has cold oxygen gushing out from the device. It helps to increase my skin's hydration.
At times, they'll use infra-red to tighten my skin and stimulate collagen production.
*** Finally, masking time!
Seaweed mask
Because my skin is really dry, like many people with dry skin, my therapist has kindly increased the masks for me. I did a double mask, in which she first applied a layer of transparent hydration gel mask followed by a layer of netting before finally applying seaweed/oat mask taken out from the fridge. This masque will dry up after a while and she'll remove it after a good 10-15mins. The cooling effect helps to calm the skin as well.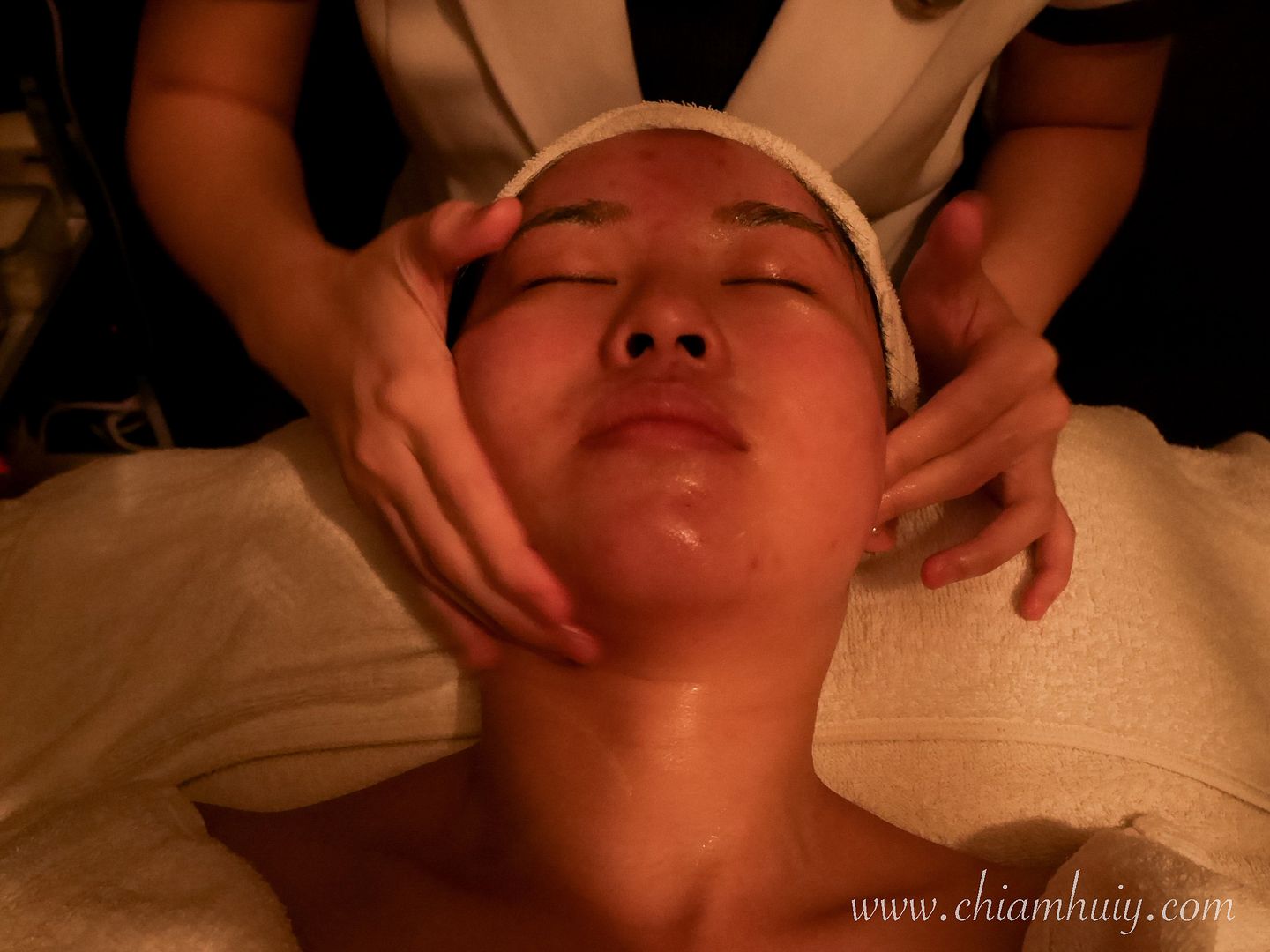 During masking, shoulder massage is also performed. I can say shoulder massage during facials is one of my favourite step that I look forward to! It's absolutely relaxing and you can take this chance to relax and unwind after a long day at work, or if you've had a long tiring week. I also like the fact that they use lavender oil during the massage, it's my favorite essential oil scent! And that's pretty much about it! Don't forget, a facial regime differs across people and what you do might be different from mine, simply because it caters to your skin needs and issues. Ultimately, it's very important that your facial therapist knows what is wrong with your skin because they decide what to do for you.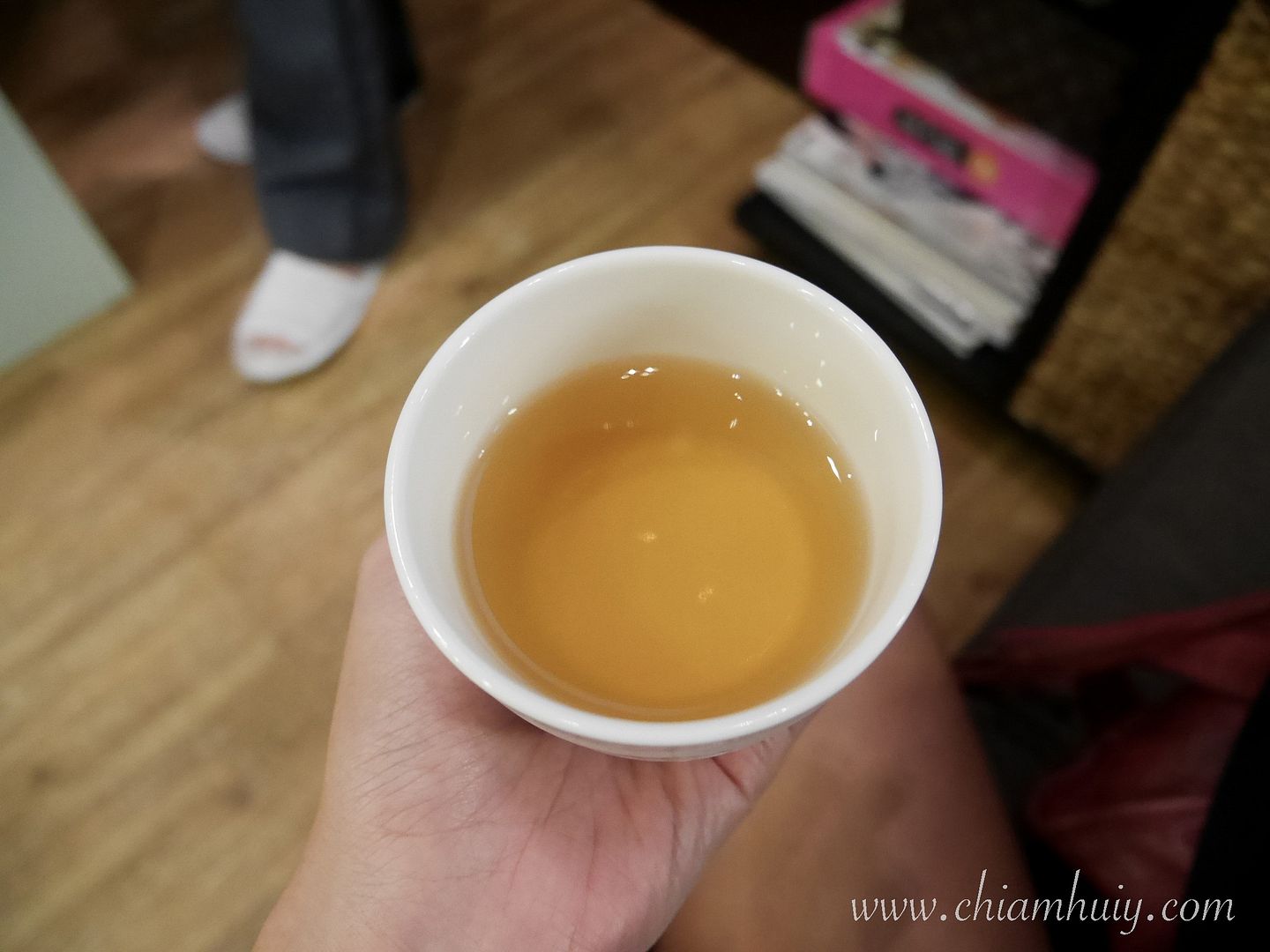 Always good to be served a cup of tea after your facials. After all, you haven't had any water for a good 1.5-2 hours during your facial.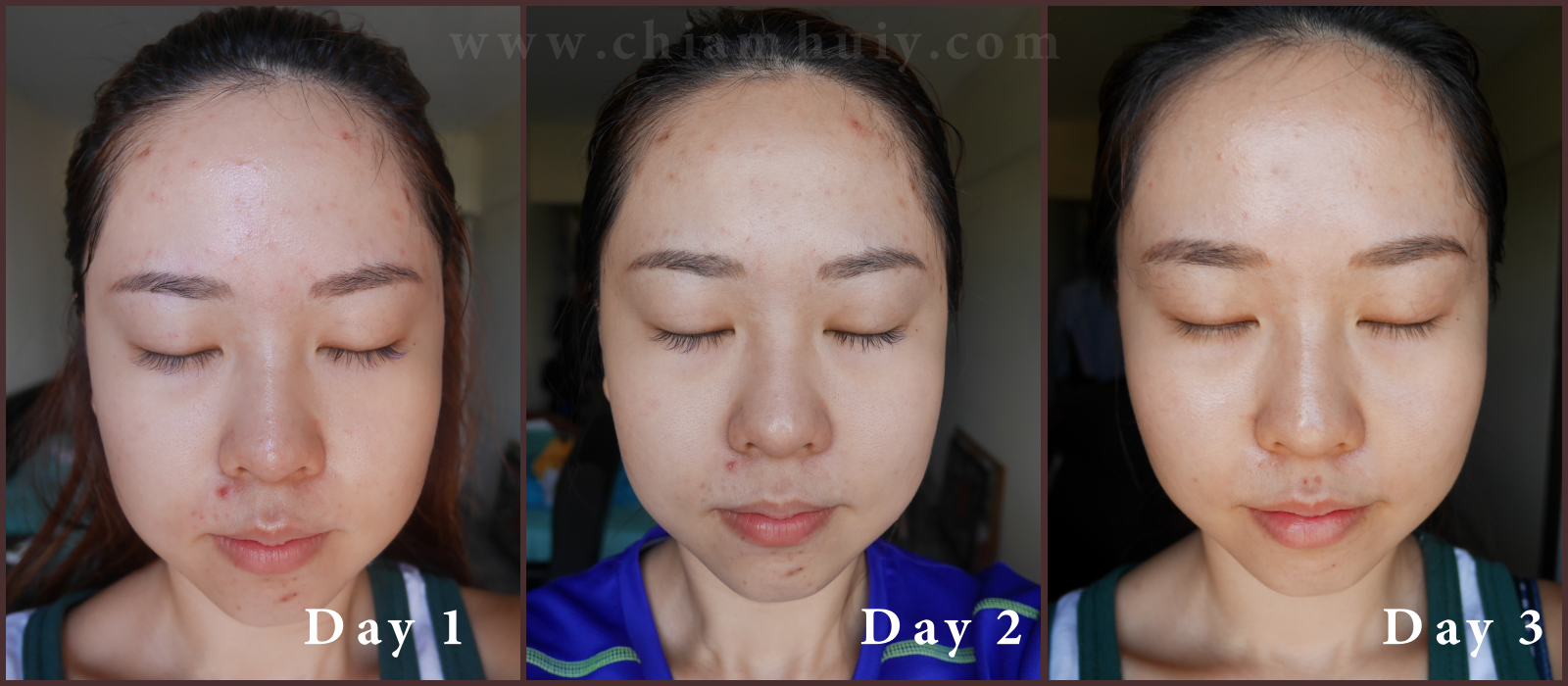 My healing process usually take about 3 – 4 days, before the red dots start disappearing and good skin comes after! 😀 The red spots will slowly fade away after a few days, and makeup will apply seamlessly afterwards. The main problem about my skin is clogged pores with a lot of white heads, so much so that they're mostly protruding out. I feel good when the therapists help to squeeze all of them out so that I don't have a bumpy forehead!
D'skin Singapore Facial Centre
d'skin (Heartland Mall) 205 Hougang St 21, #02-133/135, S(530205) Tel: 6282 7388 SMS: 8181 7388
Su Beau Derma Clinik (Novena Square)
238 Thomson Rd, #03-03/13/14/15 Novena Square, S(307683) Tel: 6252 5822 SMS: 9456 9533
d'skin (Seletar Mall) 
33 Sengkang West Avenue, #04-18 S(797653) Tel: 6384 4788 SMS: 9772 7500
For more, visit www.dskinlab.com.
Thanks for reading! ❤ Love, Celine
Instagram: (@chiamhuiy)
Dayre: (@chiamhuiy)
Celine Chiam is a Singapore Lifestyle, Beauty and Fashion blogger. Welcome to her world of beauty reviews, travelogues and every day tips! She's on #dayre (@chiamhuiy) and instagram (@chiamhuiy) as well.