BIODERMA 2-in-1 moisturising anti-UV mist (Eau de soin SPF 30) – Celine Chiam | Singapore Lifestyle, Beauty and Travel Blogger

The last thing a girl would want is to apply too many products on her skin. Some quote they're lazy, while some just doesn't like to have her whole face feeling heavy and overwhelmed with way too many layers of products. With that in mind, we see many multi-purpose products popping out in the beauty. But recently, there's this one particular multi-purpose skincare product that really excites me – a 2-in-1 hydrating mist with UV Protection! It's like having the best of both worlds, and I just want to share with you more about BIODERMA's NEW Hydrabio Eau de soin SPF 30 PA +++.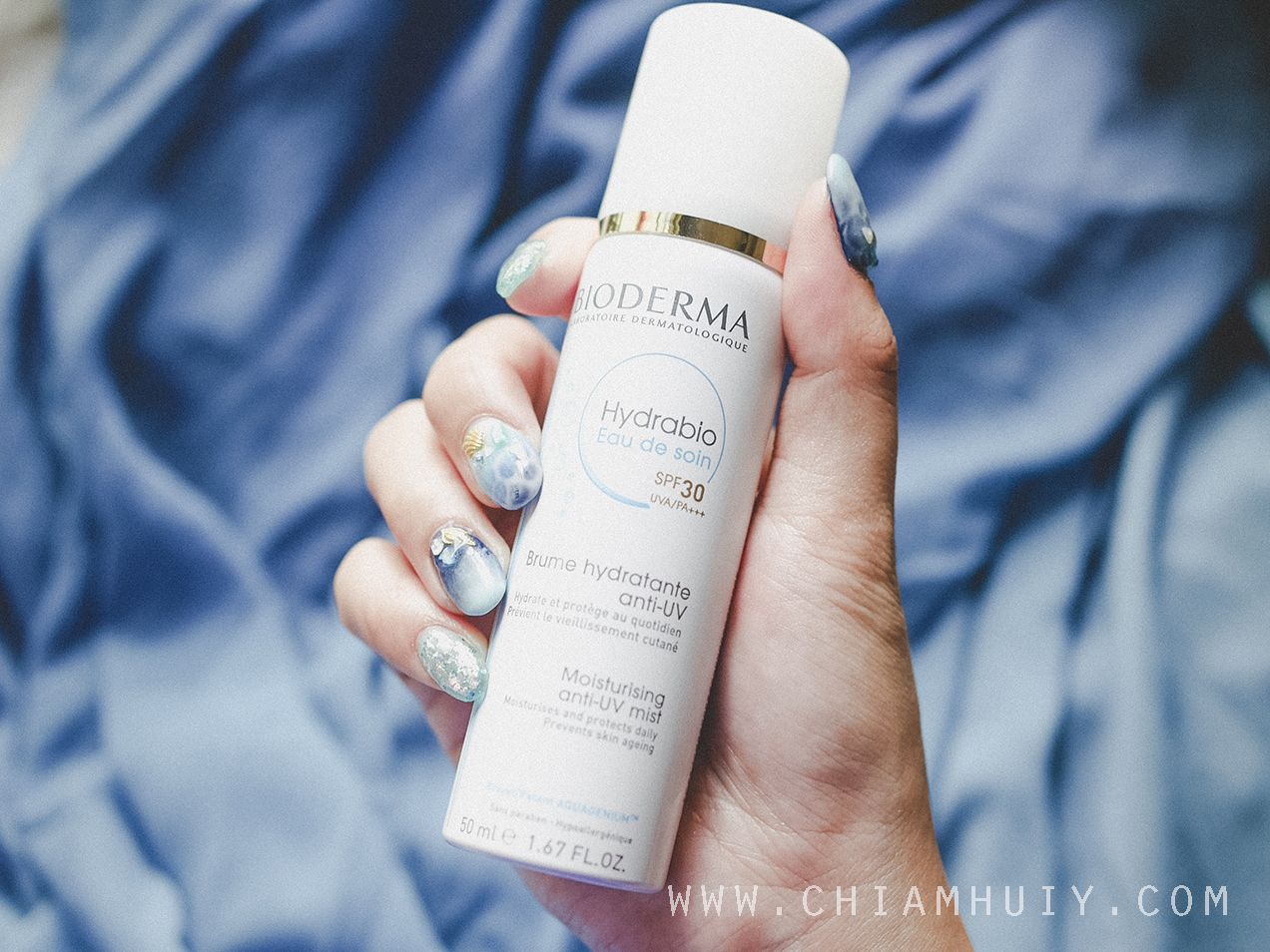 Before I even start, do you know that BIODERMA Hydrabio Eau de soin SPF 30 PA+++ is the very FIRST 2-in-1 hydrating mist that includes sunscreen and anti-oxidant complex into a deeply hydrating water-based formula? This is surely my first time hearing sunscreens being integrated into water. It is also the only mist in the derma-cosmetics category that helps to prevent skin ageing on-the-go.
Here's some of the reasons why I am in love with BIODERMA Hydrabio Eau de soin SPF 30 PA+++.


1. It's GREAT for travelling Sunscreen is one thing that I never skip when I travel, because girl hates the feeling of sunburnt. So I try my best to replenish sunscreen whenever I can. You see, it's easy for the body, but never easy for the face especially when I have my makeup on. The question always baffles me, how am I suppose to apply sunscreen when I have powder on? Well in this case, a sunscreen plus hydrating mist like BIODERMA Hydrabio Eau de soin SPF 30 PA+++  really comes in handy.
Apart from being able to replenish sunscreen on your face, this 2-in-1 hydrating mist with UV Protection is also a perfect pick-me-up in the middle of the day, a refreshing and hydrating treat to the skin especially when you have been out the whole day.
The small bottle of 50ml also means it's easy to bring around even you have a small bag, and it's cabin luggage friendly! Another bonus is that the air-free pump bottle is equipped with a gas-free atmospheric spray to protect the environment. (Yay!)
2. It doesn't require spreading and is invisible 
Let's just say, you don't even need to worry about spreading sunscreen all over your face because a mist product can easily cover all parts of your face. I specifically adore BIODERMA Hydrabio Eau de soin's superfine spray pump, so each spray is extremely fine, leaving a veil-like texture on my skin. Not forgetting that this mist is transparent, so it can go over your makeup as well. That also means you do not have to worry about staining your clothes.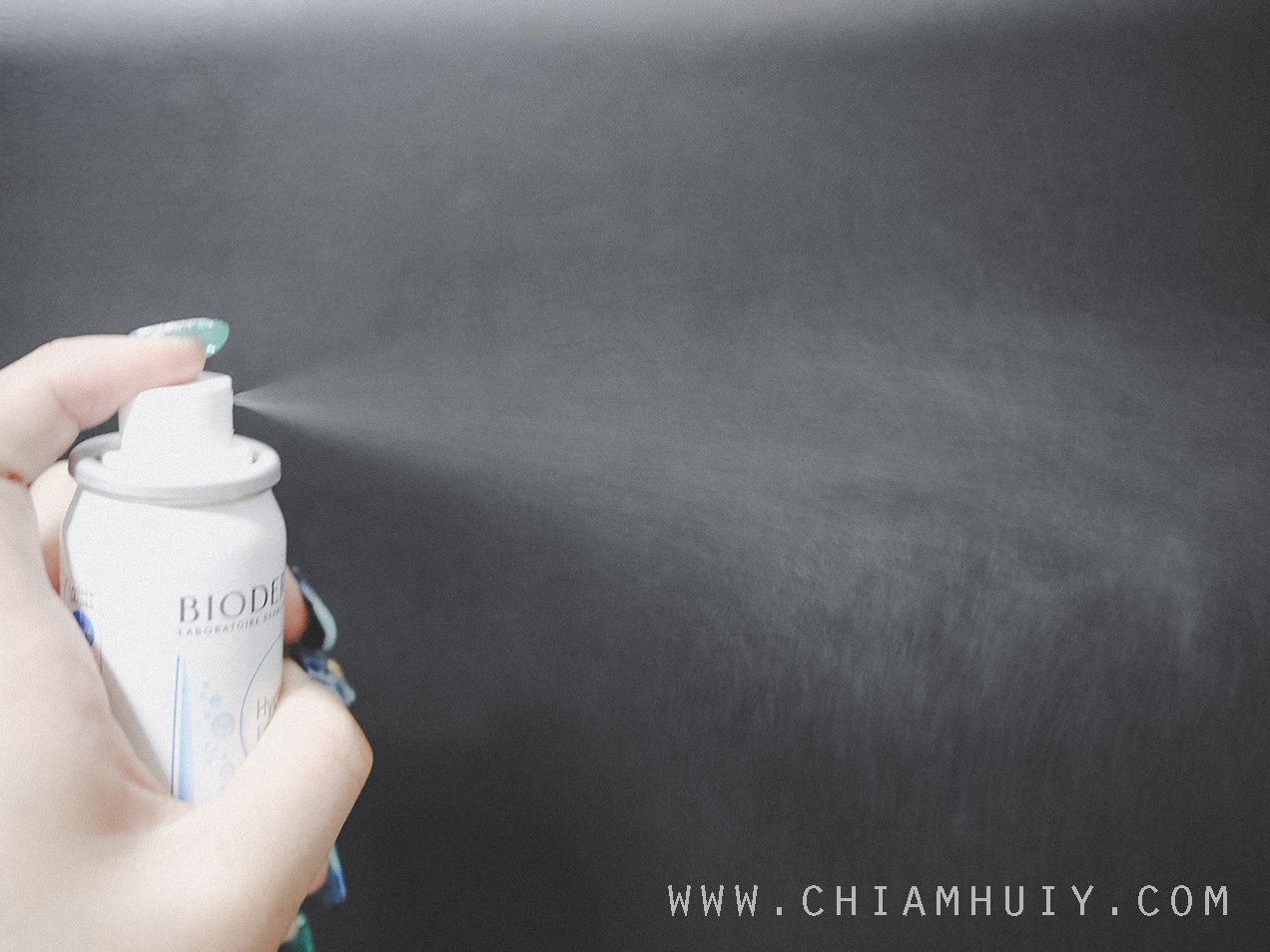 BIODERMA Hydrabio Eau de soin's superfine spray pump

3. It's packed with many beneficial properties in a small bottle Don't think this is just a hydrating mist with UV protection. BIODERMA Hydrabio Eau de soin has added Cellular BioprotectionTM, which protects cellular DNA, prevents damage to skin immune system and preserves antioxidant reserve. Not only is it formulated using highly purified water and enriched with hydrating molecules, it is also powered by AquageniumTM patent, to help repair skin and restore skin's moisture level. The product also contains glycerine and texture agents to increase hydration power while providing a refreshing sensation.
Personally, I find this mist really lightweight. Nonetheless, I had to give it some time to dry before it gets absorbed to feel almost like nothing on my skin. In fact when it gets absorbed, it gives my skin a nice dewy look. My dehydrated skin gets instantly protected and moisturised. You can actually tell from this photo: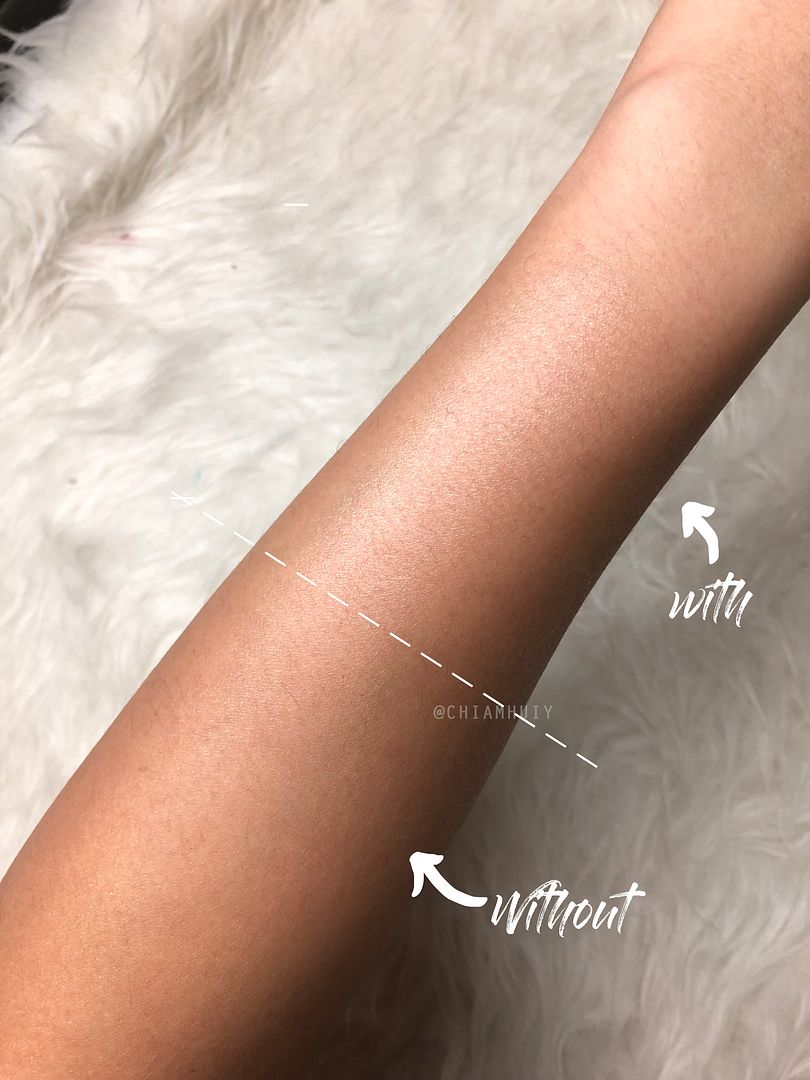 While I do not experience greasy skin after application, I won't surprised if people with really oily skin find this product making their skin oily. After all, it's a hydrating mist with UV protection, so it's quite unavoidable to feel so. An easy tip is to light dab tissue paper gently on the skin
The application is so easy and fuss-free.
Ultimately, I'm loving BIODERMA Hydrabio Eau de soin SPF 30 PA+++ very much and you can guess I'll be bringing this along with me on my next overseas trip!
BIODERMA Hydrabio Eau de soin SPF 30 PA+++ is exclusive to Watsons at $16.90 (save 15%!) before it rolls out islandwide on 1 April at major Watsons, and Guardian stores, Unity, Robinsons, Welcia-BHG, Lazada Official Store and Zalora Official Store at $19.90.
For more information, visit http://www.bioderma.sg/our-products/hydrabio/eau-de-soin-spf-30.
Thanks for reading! ❤ Love, Celine
Instagram: (@chiamhuiy)
Dayre: (@chiamhuiy)
Celine Chiam is a Singapore Lifestyle, Beauty and Fashion blogger. Welcome to her world of beauty reviews, travelogues and every day tips! She's on #dayre (@chiamhuiy) and instagram (@chiamhuiy) as well.