An ideal Mother's Day gift – AVALON® Stemcell Beauty Drink – Celine Chiam | Singapore Lifestyle, Beauty and Travel Blogger
The pandemic outbreak of COVID19 has brought across a lot of damages, loss of lives and changes to everyone's lifestyle. If there is one silver lining to this unfortunate pandemic, it's that I appreciate my parents even more. Ever since I started working from home even before SG Circuit Breaker, I had the chance to spend more time with my parents. My mum has been taking care of practically all of my meals and she always ask what I would want to eat. It's really this small little things that make me appreciate and love her even more (my dad too!). With Mother's Day round the corner, I think it's a good time to gift her something to thank her for all the sacrifices she made for me.
My mum is over 60 this year, cos I am the youngest and I have two elder brothers almost over their forties. Sadly, age is catching up. Year by year I notice my mum's grey hair increasing. It's actually not that evident until you pull out a photo of your parents from perhaps 5 years ago to realise how much older they have grown. The most evident signs of aging is the downwards sagging of their skin, including the eyelids! Which is why I thought the AVALON® Stemcell Beauty drinks that I got recently is one of the best gift I can give her this Mother's Day.
AVALON® Stemcell Beauty is a beauty drink with many skin benefits. It contains an ultimate beauty elixir, Orchid Stemcell, which targets damaged skin cells through the 2-step process: Deep Cell Repair & Rejuvenation. Orchid Stemcell of the highest purity can effectively and rapidly repair skin cells before replenishing your skin with Premium French Marine Collagen to solve all major skin problems, such as acne, aging, enlarged pores, itch, dry and dehydrated skin, dull skin and even wrinkles. Good news is, it is suitable for all skin and ages.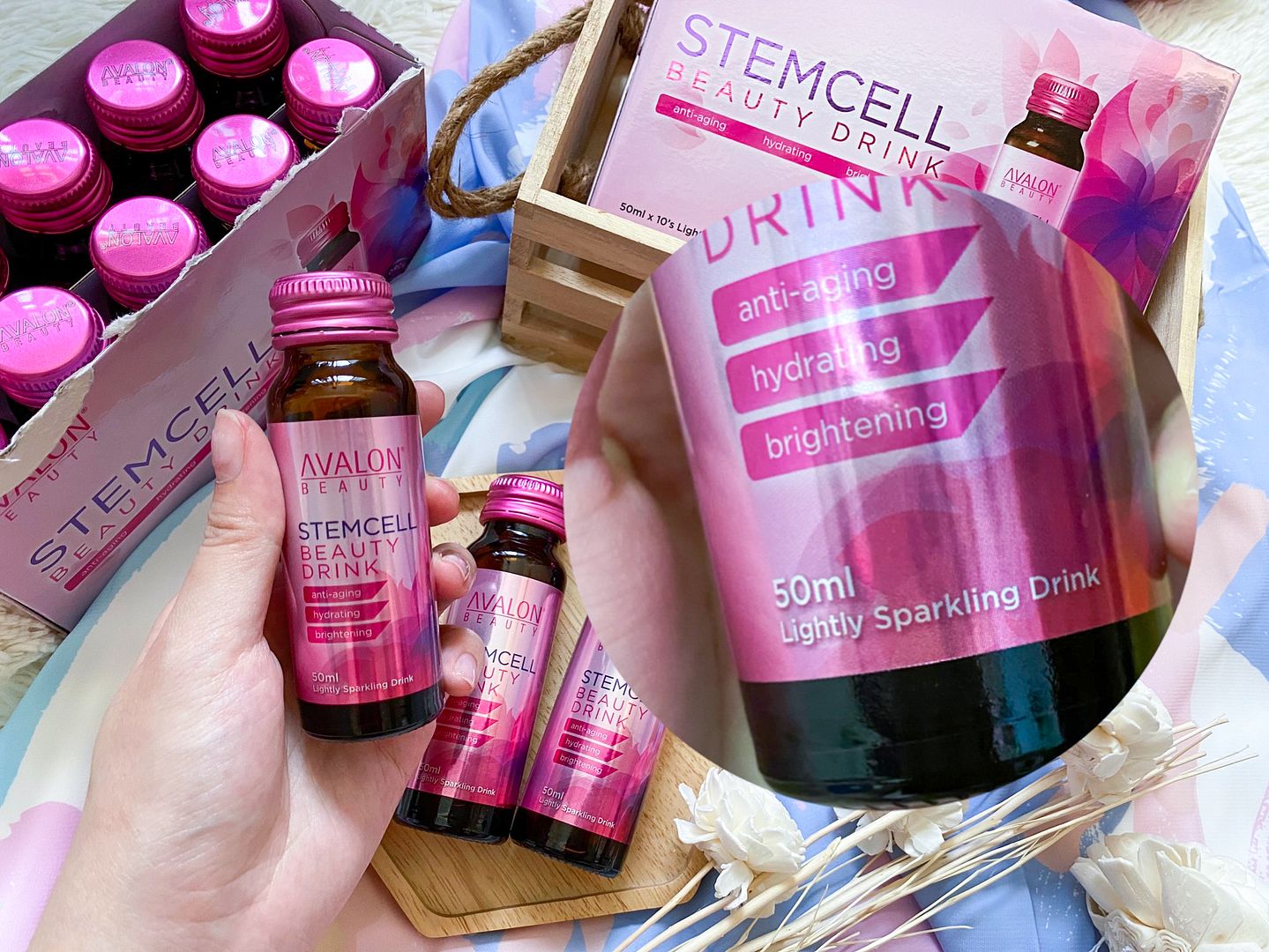 Interestingly, AVALON® Stemcell Beauty is a lightly sparkling drink so it gives a very refreshing kick. I personally like to put my drinks in the refrigerator so that it's a good alternative to soft drinks on a hot day. Besides, sparkling water content not only adds a refreshing twist but helps to boost nutrients absorption and promote skin metabolism!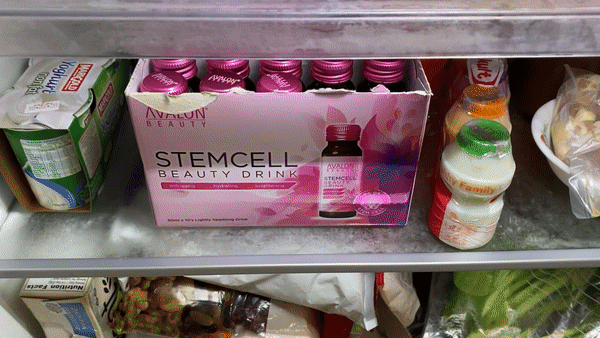 How does AVALON® Stemcell Beauty tastes like?
A lot of times, beauty drinks like collagen drinks taste very fishy, or have a weird odour.  Good thing is AVALON® Stemcell Beauty doesn't taste awful, in fact it tastes like sweet grape juice (it's actually litchi flavoured) and in sparkling form. It's my first time coming across a beauty drink that tastes carbonated (although in actual fact, it is not!)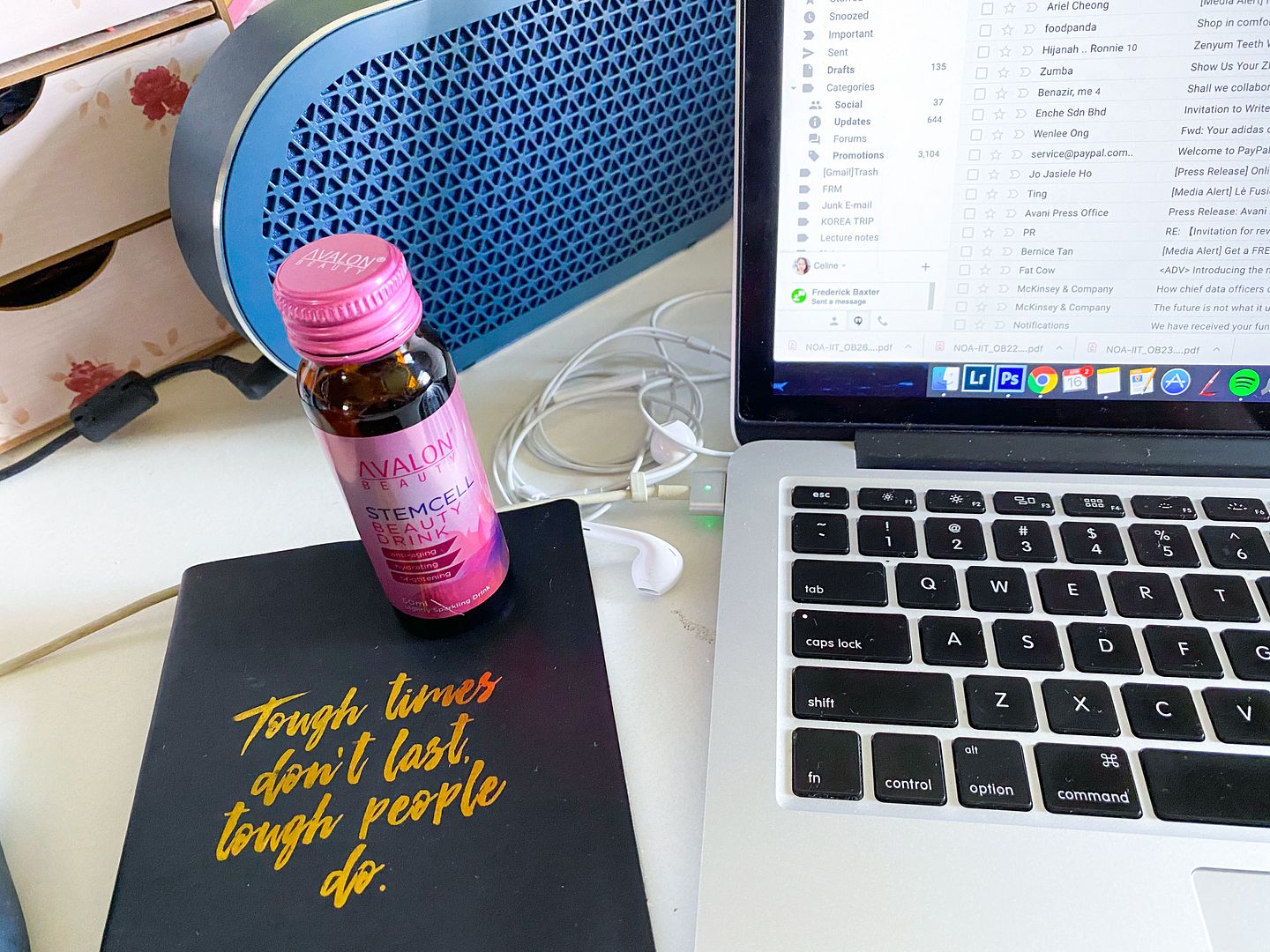 AVALON® Stemcell Beauty can be a refreshing pick-me-up in the middle of a work day too.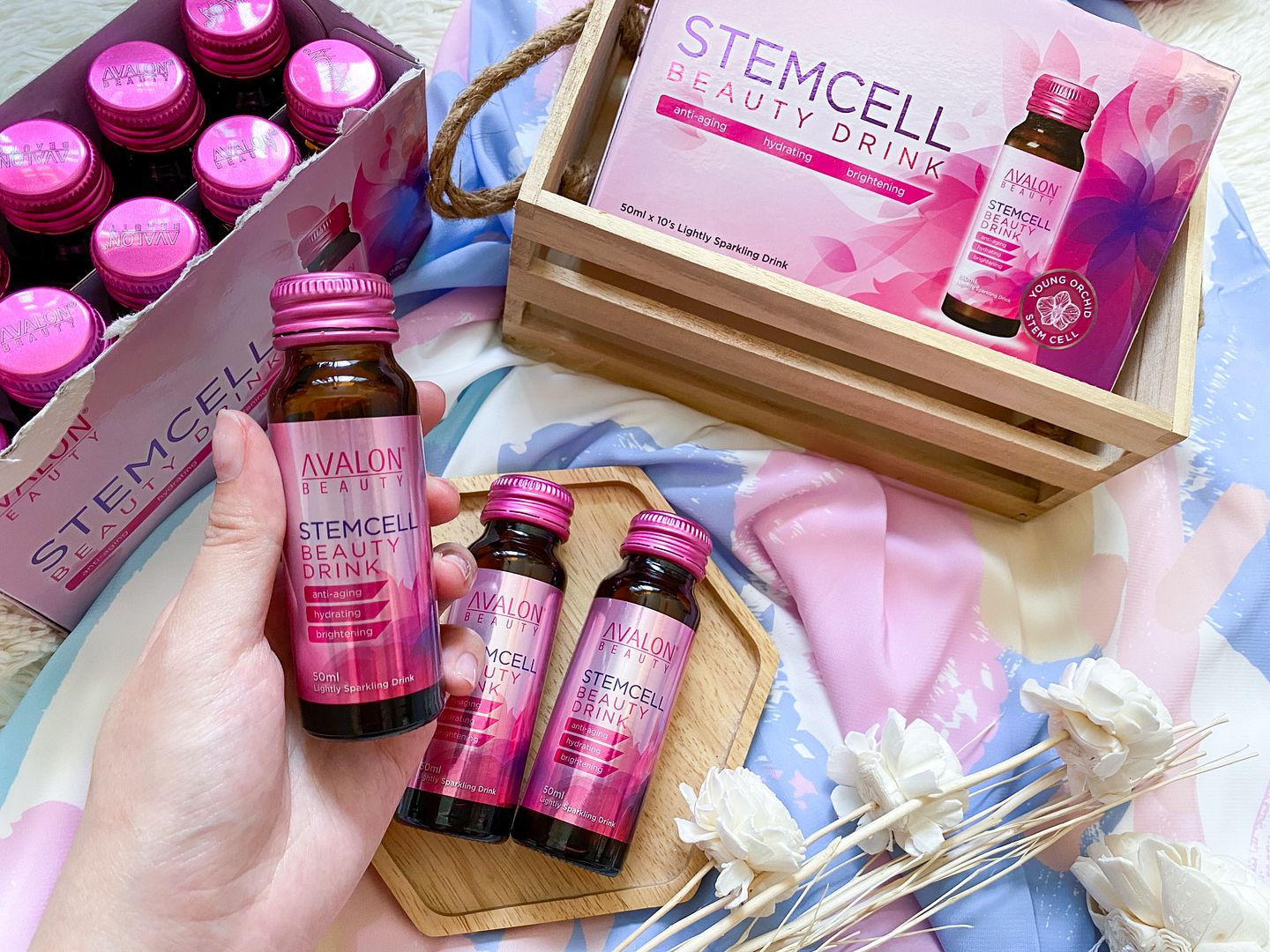 *PROMOTION*
Apply promo code "CCSC6" to redeem $6 off with every purchase of AVALON Stemcell Beauty Drink(s) on Watsons Online, valid from 30 Apr to 21 May! There will be a 20% Store Discount + $6 OFF with promo code, so you can get the Stemcell Beauty Drink @ $49.90 only (U.P $69.90).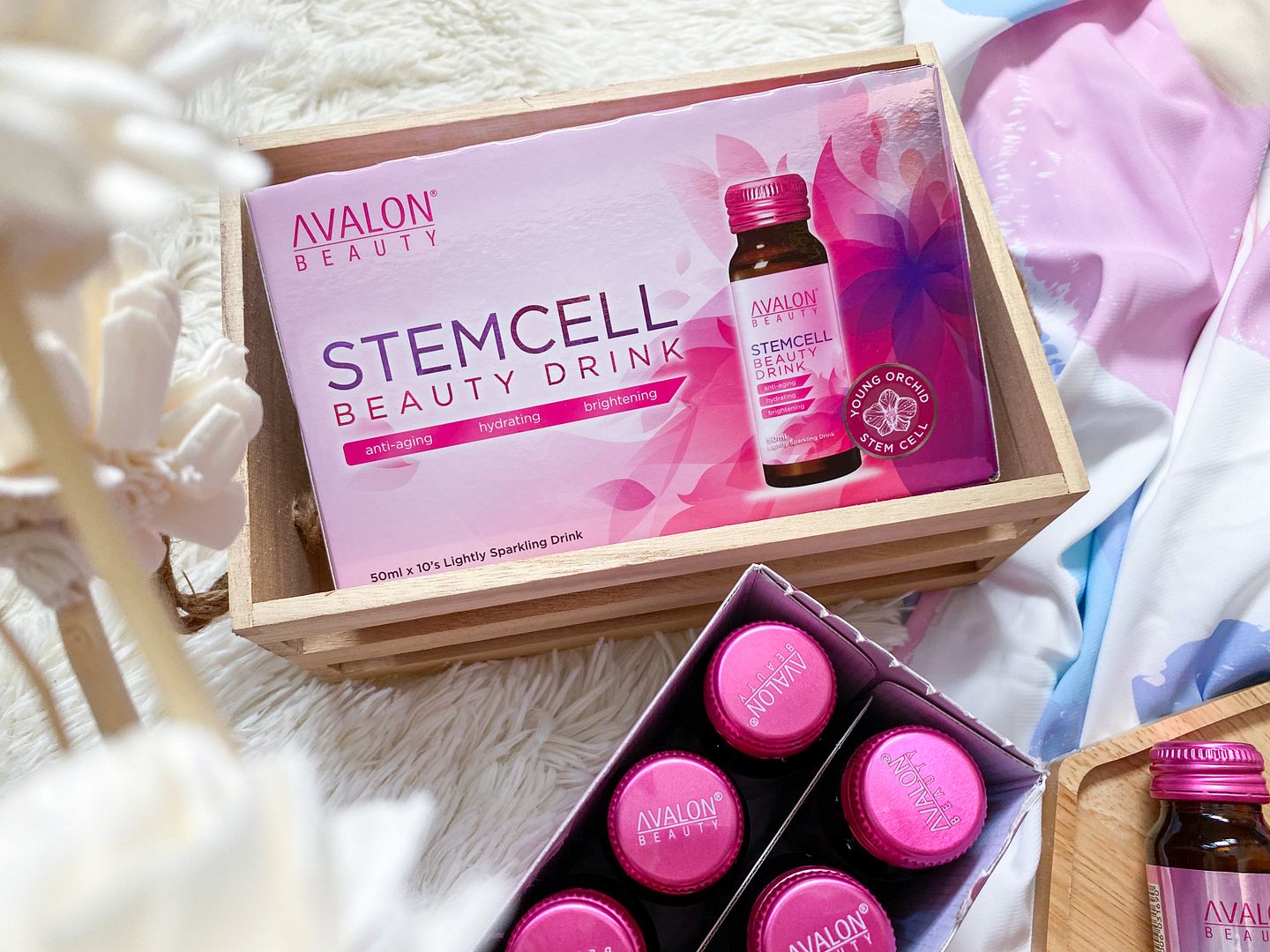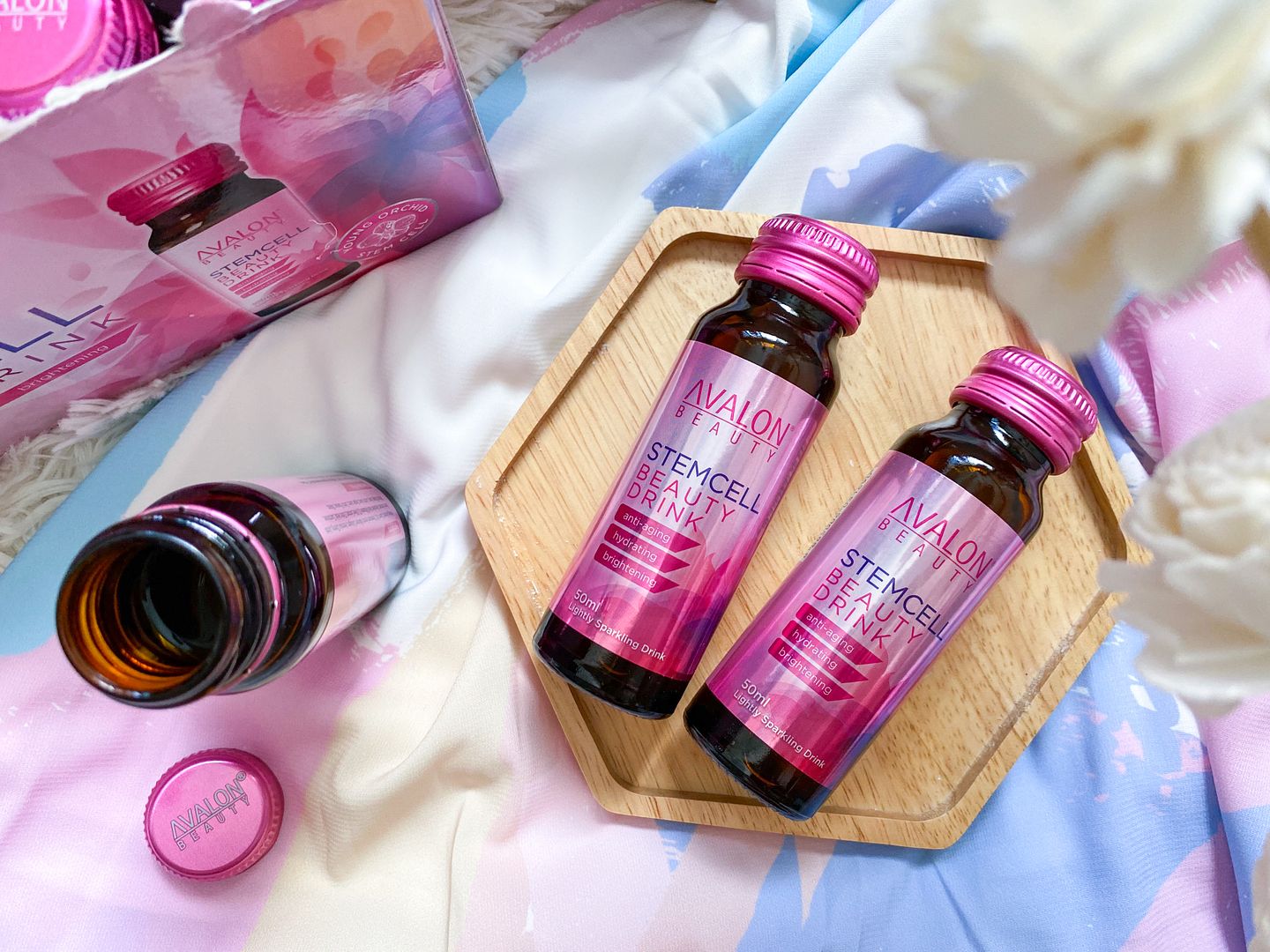 Thanks for reading! ❤
Love, Celine
Instagram: (@chiamhuiy)
Dayre: (@chiamhuiy)
Celine Chiam is a Singapore Lifestyle, Beauty and Fashion blogger. Welcome to her world of beauty reviews, travelogues and every day tips! She's on #dayre (@chiamhuiy) and instagram (@chiamhuiy) as well.