adidas Originals by Italia Independent Eyewear Fall/Winter 2016 – Celine Chiam | Singapore Lifestyle, Beauty and Travel Blogger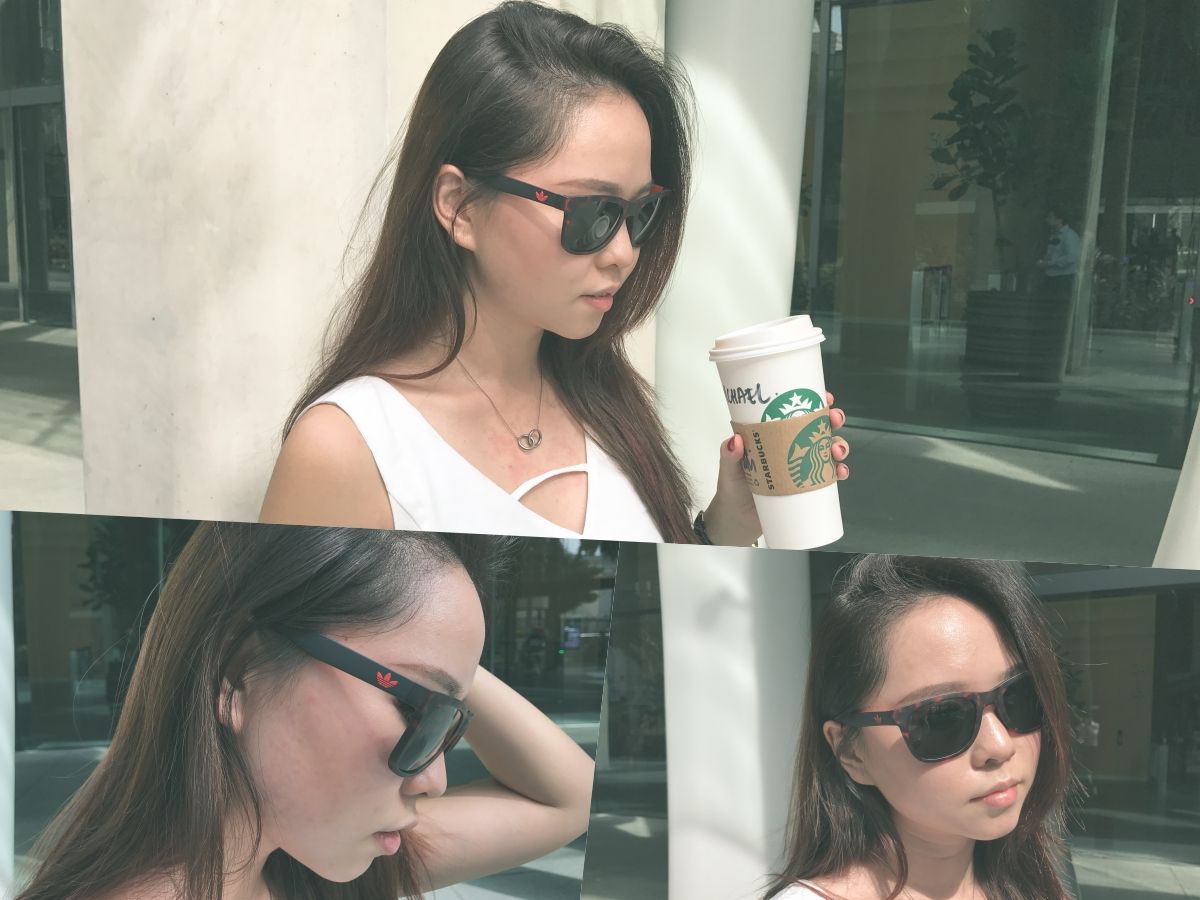 Howdy fellow readers!
I'm thrilled to share with you my two favourite picks from adidas Originals by Italia Independent Eyewear Fall/Winter 2016. No joke when I'm saying I had a tremendous hard time picking two pairs because the selection is huge, and they all look amazing.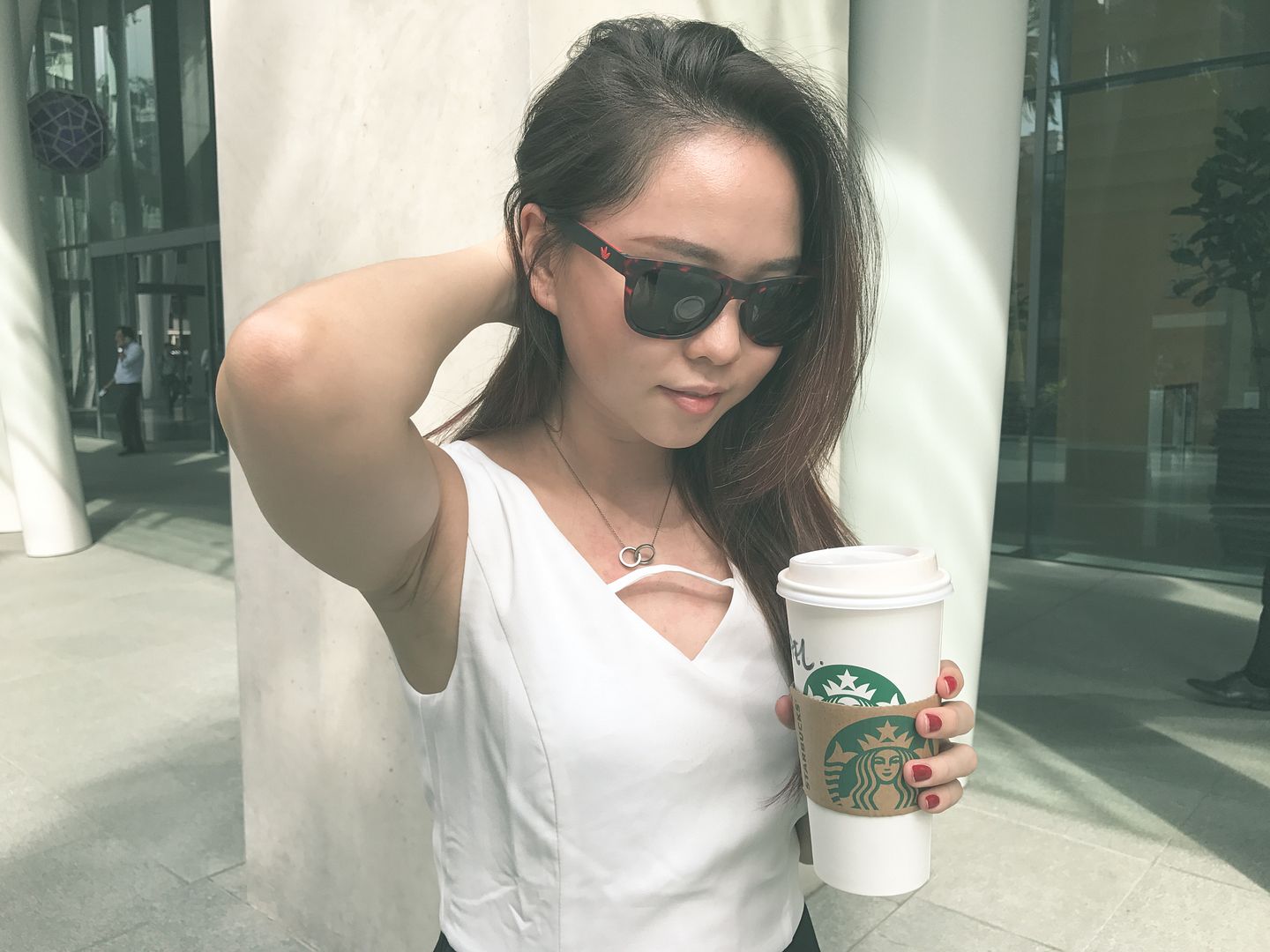 This time round, it's Italia Independent's first official launch in Asia, distributed exclusively by Sin Kwang Optical (S) Pte Ltd, a key regional leader in the eyewear industry. The wide range of eyewear is designed with innovative elements and never-seen-before material combinations, boasting a collection of 26 new models – 14 sunglasses and 12 prescription frames! 
Let me share with you my two picks from this launch:
My first choice – A versatile unisex model with a touch of red (ADIDAS ORIGINALS model no. AOR004.142.009). Other than wearing sunglasses during sunny days, I usually like to wear my shades up (like above) pulling my hair back. I find it very convenient to keep my hair away from my face hahaha. Ok on serious note, I like to double up sunglasses as a fashion accessory as well.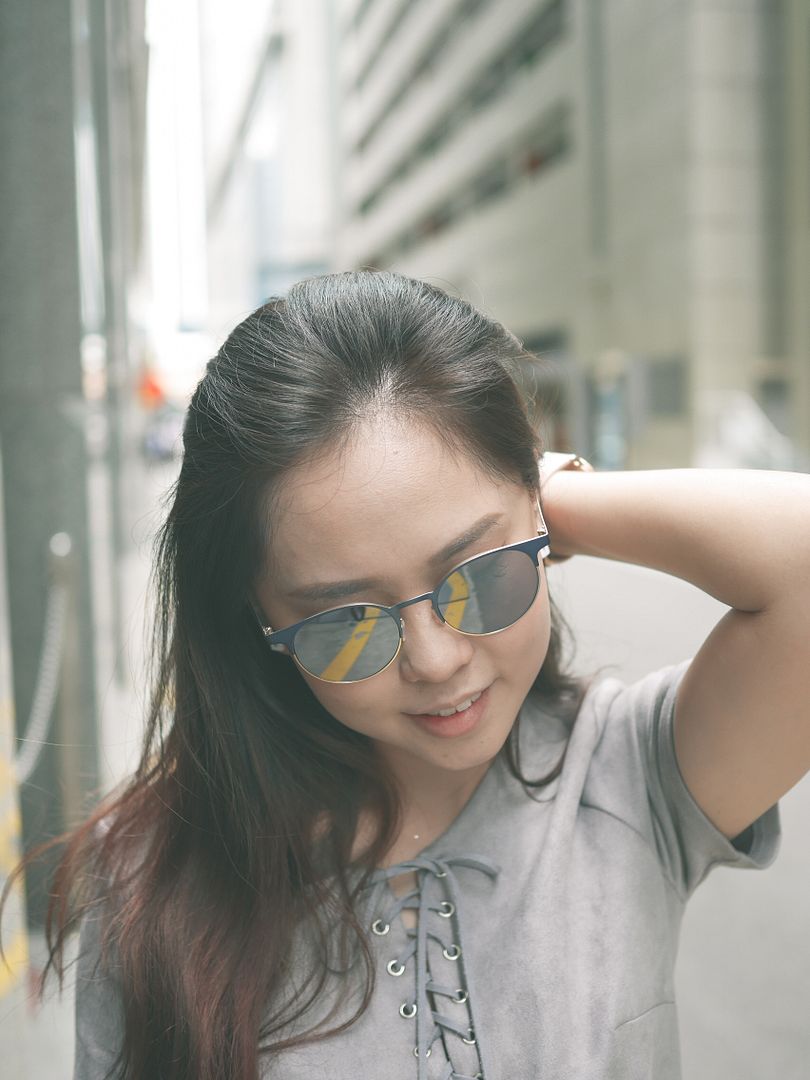 Another evident feature of this range is the metal sunglasses. It's made of super-light frames that stand out for their soft surface. It's so light I can't feel the weight of it when I wear it. You know sometimes some shades can be really heavy, or so tight to the extent it makes you feel uncomfortable the moment you wear it? Yup, this won't give you that problem.
You'll be glad to know that they're touch and scratch resistant, and comes with adjustable nose pads.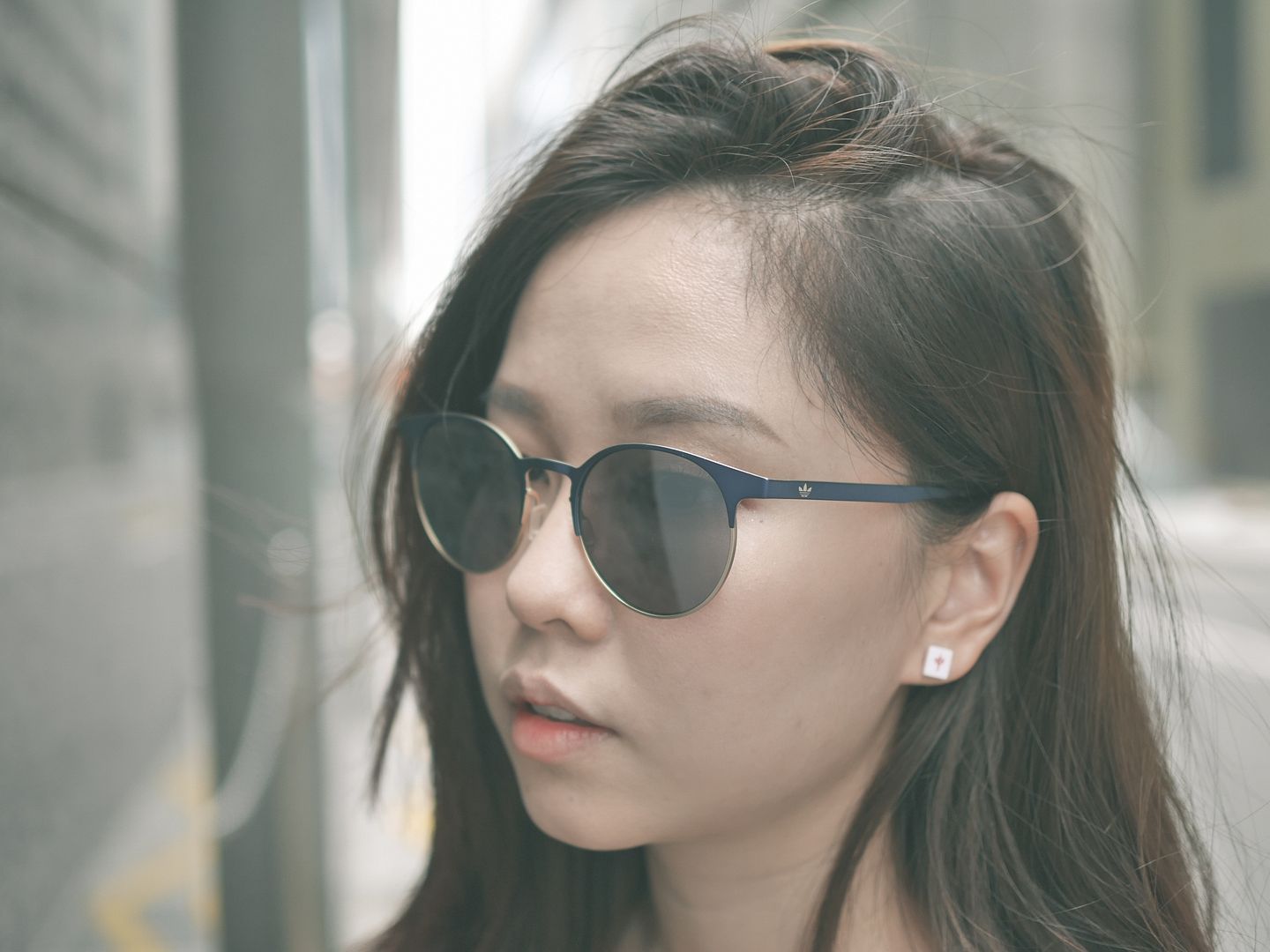 You can't really see it from here but the ends of the thin metal temples have functional rubber inserts that recall the three iconic bands of the German brand. There's also the laser-etched Trefoil logo of adidas Originals appears on the sides of both temples.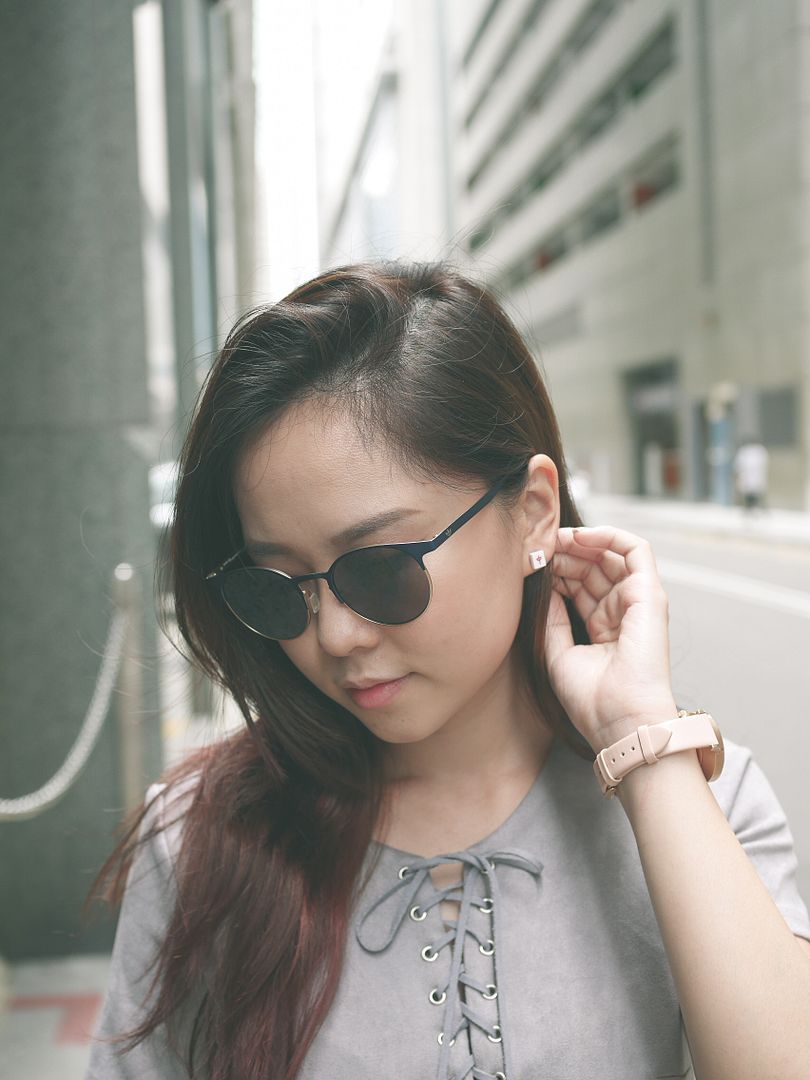 My second choice – ADIDAS ORIGINALS AOM000 in Blue/Gold.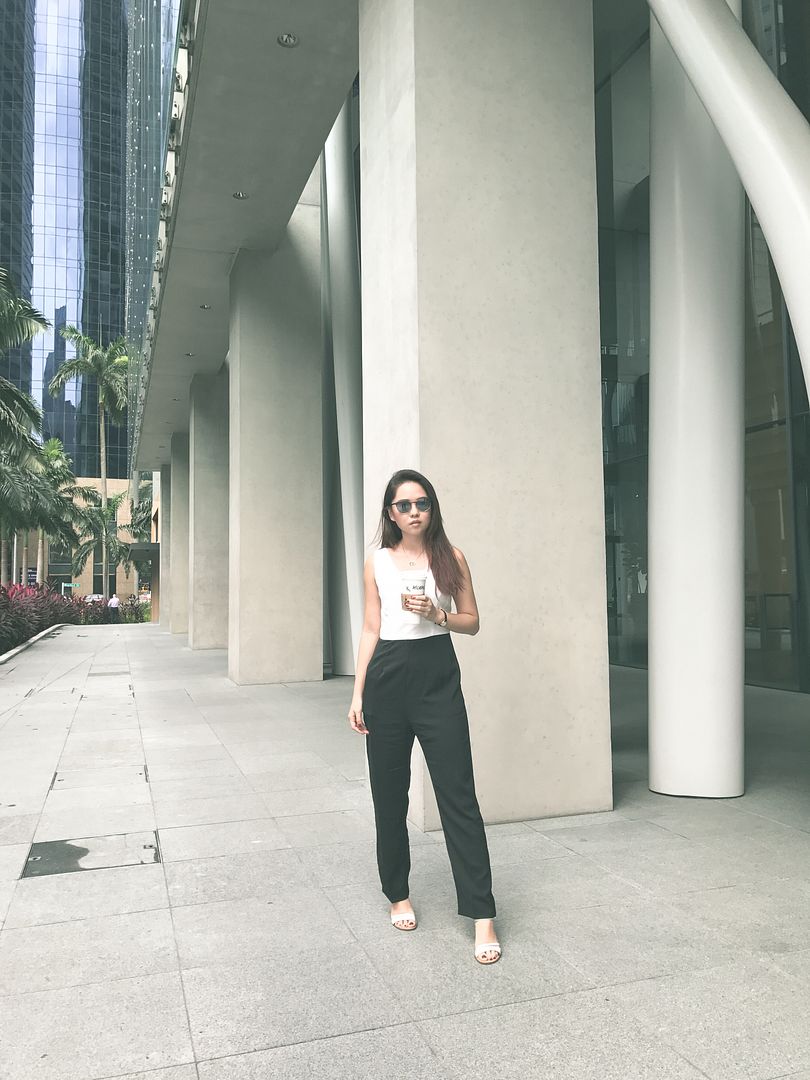 I really love how light the sunglasses frame is, and the chic colour combination of navy and gold!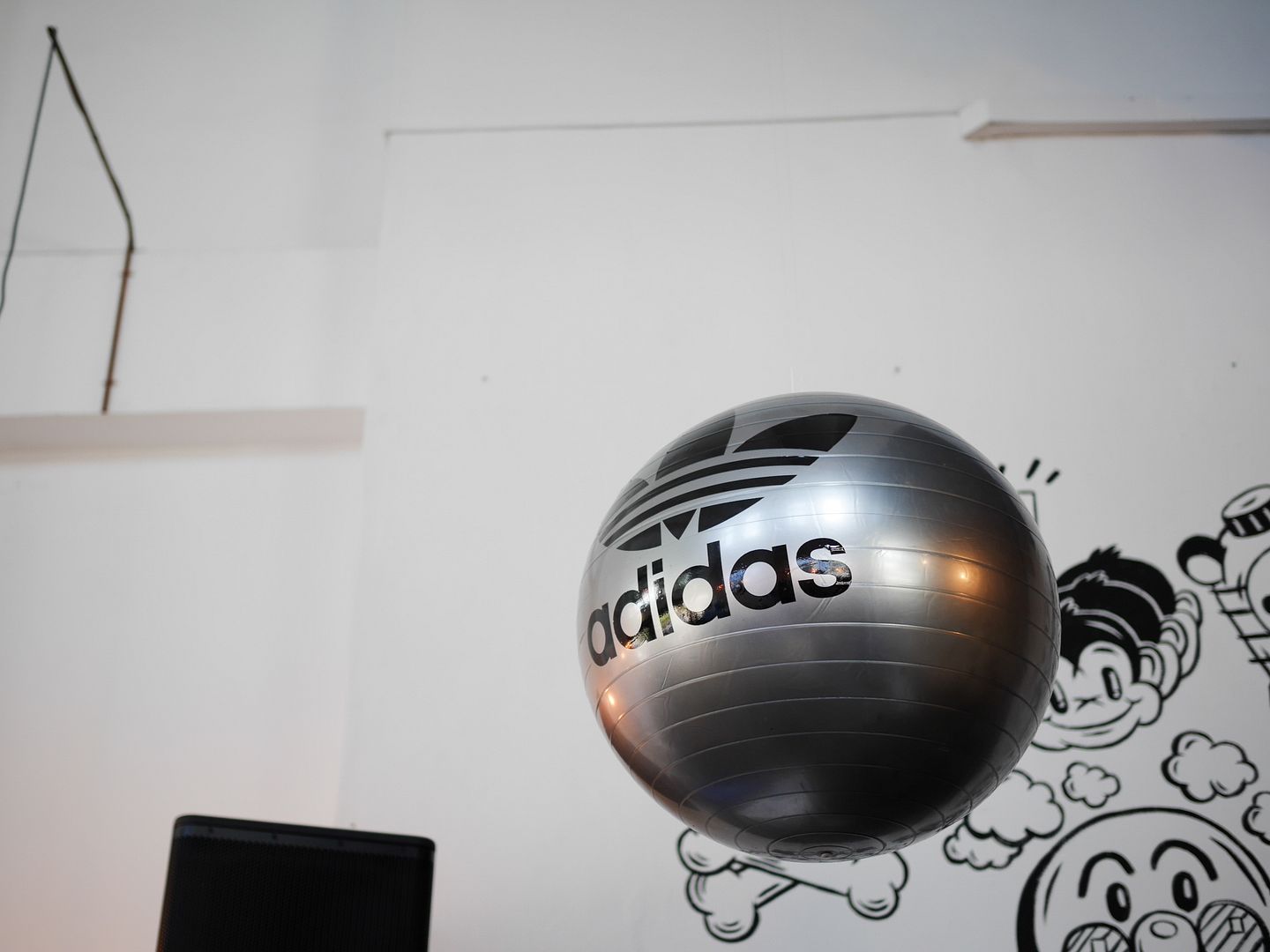 Other than sunglasses, adidas Originals Eyewear Fall/Winter 2016 also includes prescription frames.
After seeing so many designs in just one collection, are you tempted to check them out already?
adidas Originals Eyewear Fall/Winter 2016 is available at selected authorized list of optical stores in Singapore, adidas Originals stores, Italia Independent boutiques, on both brands' e-commerce platforms. I got mine from Better Vision @ Vivocity.
The adidas Originals range will start from S$205 for sunglasses and from S$185 for prescription frames. If you would like to find out more, visit eyetrendysg's website or Facebook page.
Thanks for reading! ❤ Love, Celine
Instagram: (@chiamhuiy)
Dayre: (@chiamhuiy)
Celine Chiam is a Singapore Lifestyle, Beauty and Fashion blogger. Welcome to her world of beauty reviews, travelogues and every day tips! She's on #dayre (@chiamhuiy) and instagram (@chiamhuiy) as well.