Acheiving V-shaped face with Ultherapy | Ultherapy FAQ – Celine Chiam | Singapore Lifestyle, Beauty and Travel Blogger
Beauty trends are always changing, but one thing that seems to stay the same (to me, at least), is the desire to have a well-defined faced. Many are especially worried about unsightly features such as double chin, round face as so on. I don't deny, I am so annoyed with my double chin. That is why, I decided to go for Ultherapy session, a treatment that effectively lifts and tightens the skin, giving you a more youthful and defined look. I will bring you through the process and also answer some common questions that people usually have about Ultherapy. I have a video at the end of the post for you to watch too!
Where did I do my Ultherapy treatment? 
I did it at Radium Medical Aesthetics, founded by their Medical Director Dr Siew Tuck Wah. You may have known him for being the hero behind SOSD (Save Our Street Dogs), but little do you know he's also an expert in the field of Aesthetics treatments!
3 Temasek Boulevard #03-326 Suntec City Mall, Singapore 038983 Tel: 6837-0507 HP: 8868-0356 Email: [email protected]
The Consultation
I had a very thorough consultation with Dr Siew, who was really patient enough to listen to how I complain about my features. He doesn't jump right into the recommended treatments for you, but instead sit down and listen to what you have got to say.
Dr Siew showing me how I'll look like when my lower face is lifted up. While Dr Siew understood what I really wanted to do, he still gave me his suggestions and brought me through them one by one. He explained to me patiently as to why Ultherapy should be the very first session to do.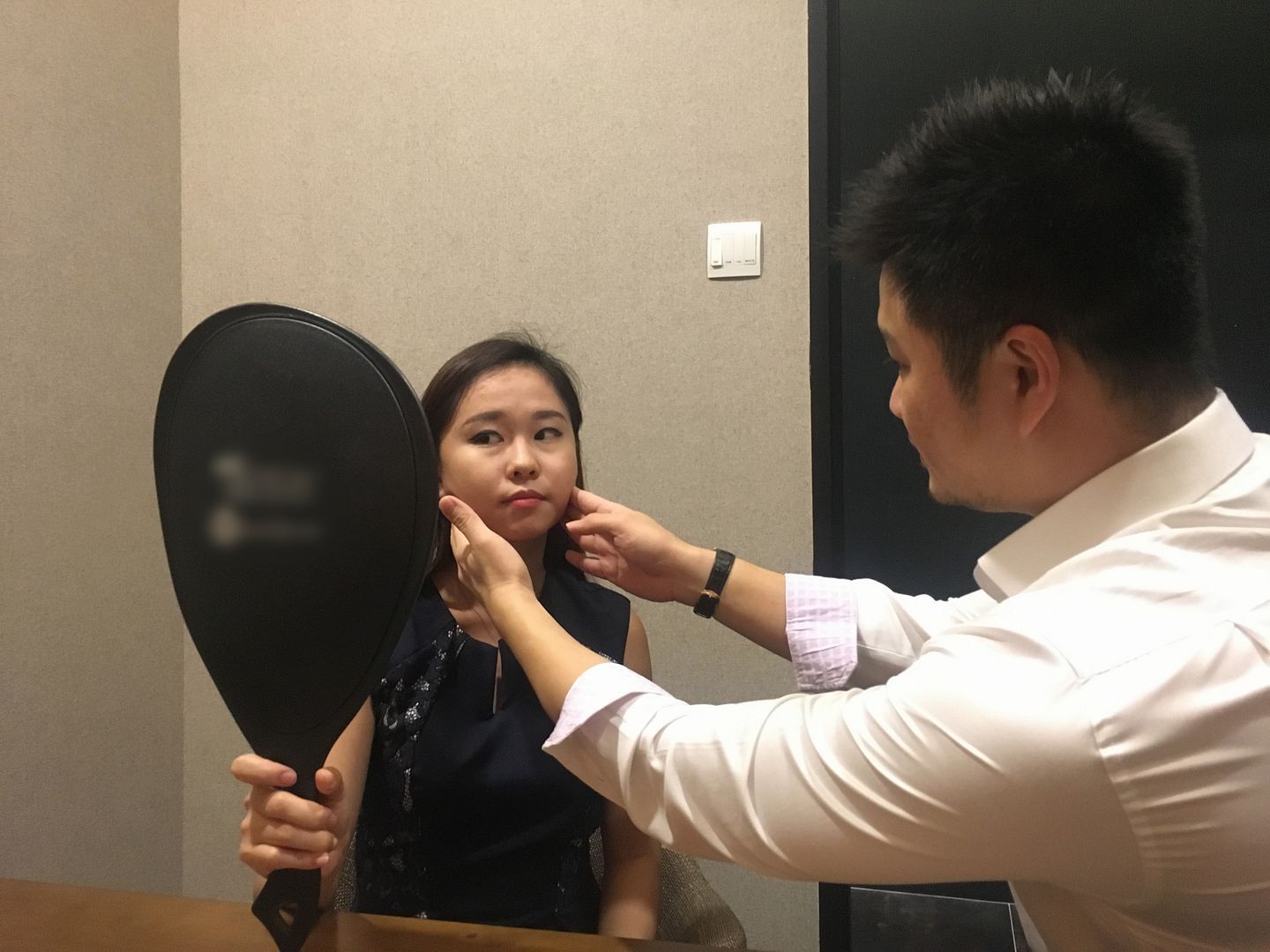 Turns out, changing one's face shape is crucial. Think about it, it doesn't make sense to work on other features if the sequencing of procedures are not well planned. Imagine changing your nose shape, your eyes or any features per say, but your face turns sharper after ultherapy. At the end of the day, your so called improved nose or eye bags won't complement your new face shape. Hence, Ultherapy for me first.
Some concerns that I have pertaining to my face are: – Double chin – Short chin – Round face (since young), hence no distinct jawline – Eye bags – Flat round nose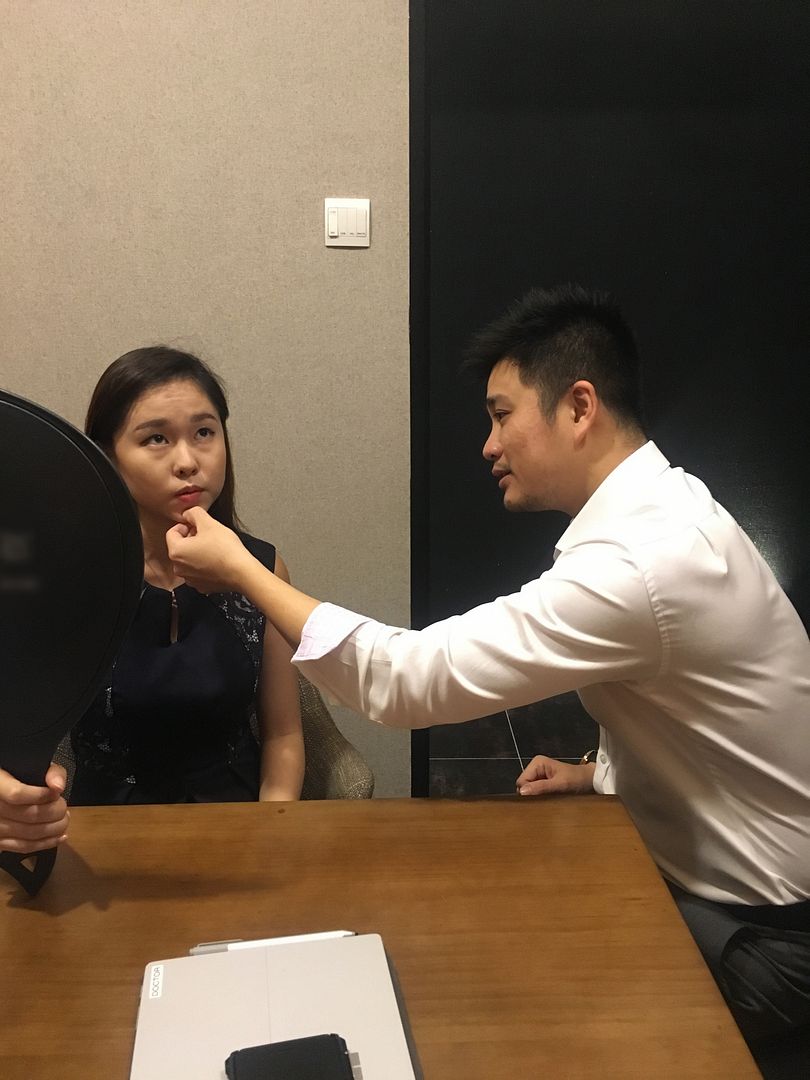 Before the treatment
First step was to remove my makeup
Next was to apply numbing cream.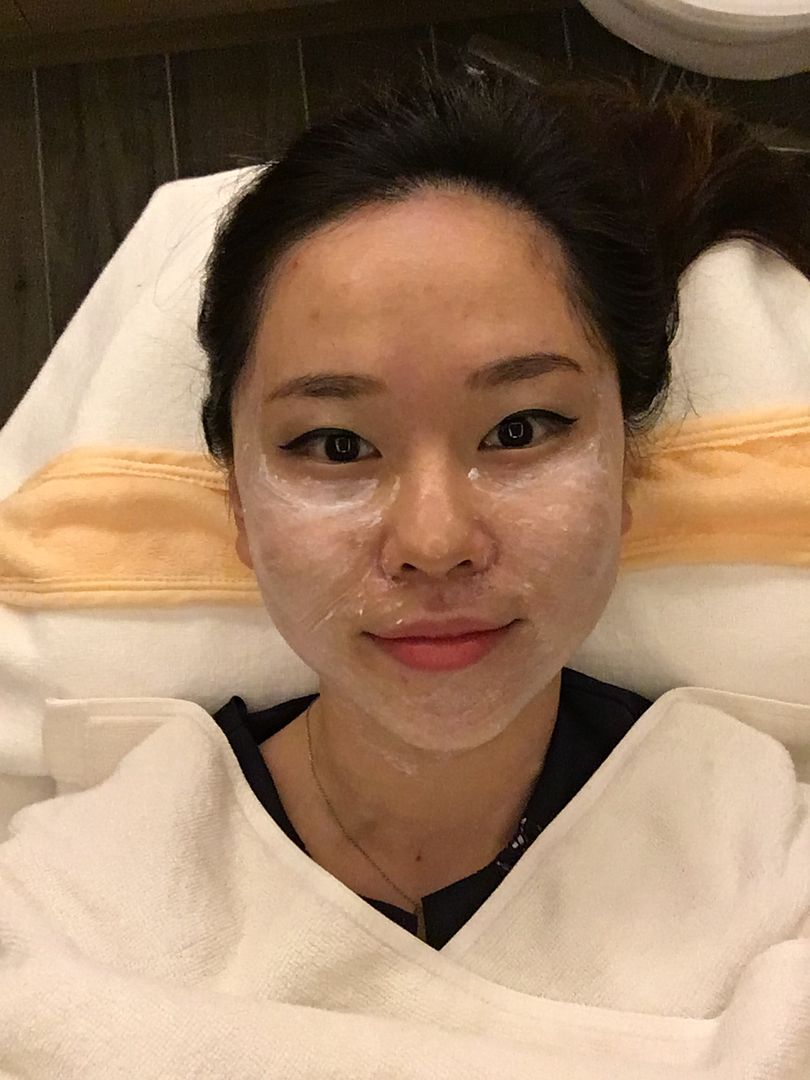 Start of treatment
Dr Siew doing his markings to the exact placement of the device. Talk about precision!
The chin areas are not to be missed as well

While I am not the expert in this treatment, I will try my best to answer some of the simple questions based on my experience as someone who has tried Ultherapy. For any other technical question, I suggest calling up the clinic to find out more.
FAQ

1. What is Ultherapy?
From the site: 
The Ultherapy® treatment is a non-invasive procedure that delivers collagen-boosting energy in a single treatment without downtime. During the treatment, you will feel the energy being delivered in the deep layers of your skin. Some patients see results immediately after their treatment, but the real results appear over 2−3 months, or even up to 6 months as new collagen works to lift and tighten skin.

Ultherapy® deposits focused ultrasound energy deep beneath the skin at the optimal temperature for collagen regeneration. The treatment jumpstarts a natural process, neocollagenesis, to produce fresh, new collagen to counteract the effects of time and gravity on your skin. Ultherapy relies on your body's own collagen-building process for natural, noticeable results.

The Ultherapy procedure delivers focused ultrasound energy at precise depths and temperatures to initiate neocollagenesis, but without cutting or disrupting the surface of the skin. This energy jump-starts the collagen building process to replace old, aging collagen with fresh, new collagen.

In fact, Ultherapy is the only FDA-cleared, non-invasive skin lifting treatment! It works on neck, under the chin and even on the eyebrows area.
2. How long is the procedure? 
Full face is about 60 mins or so. I did lower face to neck, which took about 30-45 mins.

3. Any downtime to the procedure?
There is no downtime at all. Perhaps I should say, my sensitive skin was a little red and swollen for a while. But other than that, there is no obvious signs that show that you have done anything. I only felt numbness around the treated areas for about an hour before the numbness start to subside. Other than that, you can resume activities immediately without needing any special post-treatment procedures. There's a reason why this is called the "'The Lunchtime Lift"!

4. How long can I see the results? 
Results for Ultherapy will slowly show in the next few months. It usually takes a while for the results to show. It depends on individuals. For myself, it took about 3-4 months. I can feel my skin got tighter, especially around the jaw area.

5. How long will the result last?
Depending on individuals again, it usually lasts about 6 months to a year.

6. Is the treatment considered invasive?
Ultherapy is a non-invasive procedure. The results are not permanent as well. That is also the reason why I am willing to do it, because if there's anything wrong or what I dislike about, I can still go back to how I used to look.
7. Where are the other areas that Ultherapy treat? 
– Saggy cheeks – Neck area/ wrinkles – Droppy eyes – Brow – Double chin

8. How does the treatment feels like?
You will feel tiny amounts of energy injecting into precise depths underneath your skin. This indicates that collagen-building process has been initiated.

9. Is the treatment painful? 
On the scale of 1 to 10, I would say the pain level is about 3 to 4 for me.. It's not exactly very painful and unbearable, but I certainly can feel biting and heating sensation as the device injects ultrasound energy onto my skin. Generally, still bearable and a very quick session. It'll be over even before you realise it. I'm very thankful to have Dr Siew to keep chatting with me during the session, which makes me focus less on the sensation.
10. Is the treatment safe? 
Being U.S FDA-cleared, this treatment has been used safely in over 350,000 treatments worldwide. Ultrasound has been very widely used in the medical field for 50years. Plus, the doctors have to be certified in order to carry out this procedure (make sure you do your due diligence on this of course).
Dr Siew holds the wand-like device and glides over my skin. UltherapyTM delivers ultrasound energy non-invasively to heat skin tissue at multiple depths, triggering skin to produce new collagen. PS: do you know that Asian skin that is more prone to sagging because Asian skin is thicker and has more facial padding? Hence treatments like Ultherapy will be very helpful to us Asians.
While my face looks a little red here, the redness subsides within half an hour or so.
Doing a comparison after one side being done. Dr Siew was telling me there was a bit of tightening effect if I compare left and right carefully.

After treatment 

Right after the treatment, it's normal to have your skin feeling hot. After all, ultrasound energy is being delivered into your skin at precise depths and a slightly hot temperature. Which is why, the clinic assistant went ahead to 'cool down' my skin using the iced rollers. What she does it to basically roll the iced rollers around my jaws to cool down my skin.

Watch this video for more.
The results Let's just say, I surely don't look good in my mug shots hahhaa. Also, a quick disclaimer – the before and after photos are taken about 3 months apart. Within the 3 months, I have unfortunately gained weight, hence the results aren't that obvious for my case 🙁
Left: Before Right: After Personally, I felt that I can tell the difference from the front view. Although I've put on weight and the extra weight caused me to look rounder, it does seem like despite this, my lower jaw has slimmed down. In other words, rather than a vertical rectangular face shape, it's more of a inverted triangular face shape now. Unfortunately, you won't be able to tell from the side as I have put on weight.
The benefits of Ultherapy isn't just that. I felt that my skin has gotten so much better too! In the past I used to have pimple breakout and blemish scars. It seemed to have died down these few months for me too.
4 months later: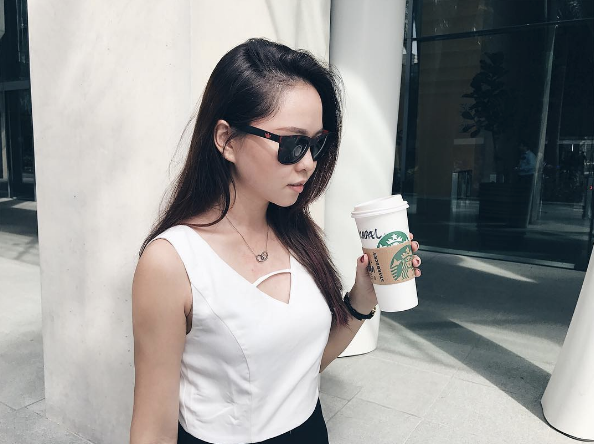 I am not embarrassed to say I receive treatments or have undergone procedures, whatever you call it. It's no crime for a lady to improve her looks, and as long as you are happy with your decision. Always remember, you only answer to yourself dear!
For more, you can visit an article written by Radium Medical Aesthetics:
http://radium-aesthetics.com/skin-lifting-treatment-look-younger/
Radium Medical Aesthetics facebook page.

Radium Medical Aesthetics 3 Temasek Boulevard #03-326 Suntec City Mall, Singapore 038983 Tel: 6837-0507 HP: 8868-0356 Email: [email protected] Before committing to any treatment, always do your research on what to expect and the clinic of your choice! Also look out for signs of authenticity as well.
Thanks for reading! ❤ Love, Celine