10 Must Try Chinese New Year Goodies and Where to Buy them in Singapore – Celine Chiam | Singapore Lifestyle, Beauty and Travel Blogger

If you're looking for places to buy Chinese New Year Goodies in Singapore, you might be overwhelmed with the options available. Delicacies are a huge part of the celebrations and lots of shops, restaurants and boutiques are offering traditional treats to buy. The tricky part is to know what you should look out for in each particular CNY Goodies. The good news is, I gotten them narrowed down for you. Here are 10 must try CNY Goodies and where you can get them in Singapore!
PS: use the code 'CELINE20' to enjoy 20% discount for your CNY 2019 purchases from cnygoodies.sg!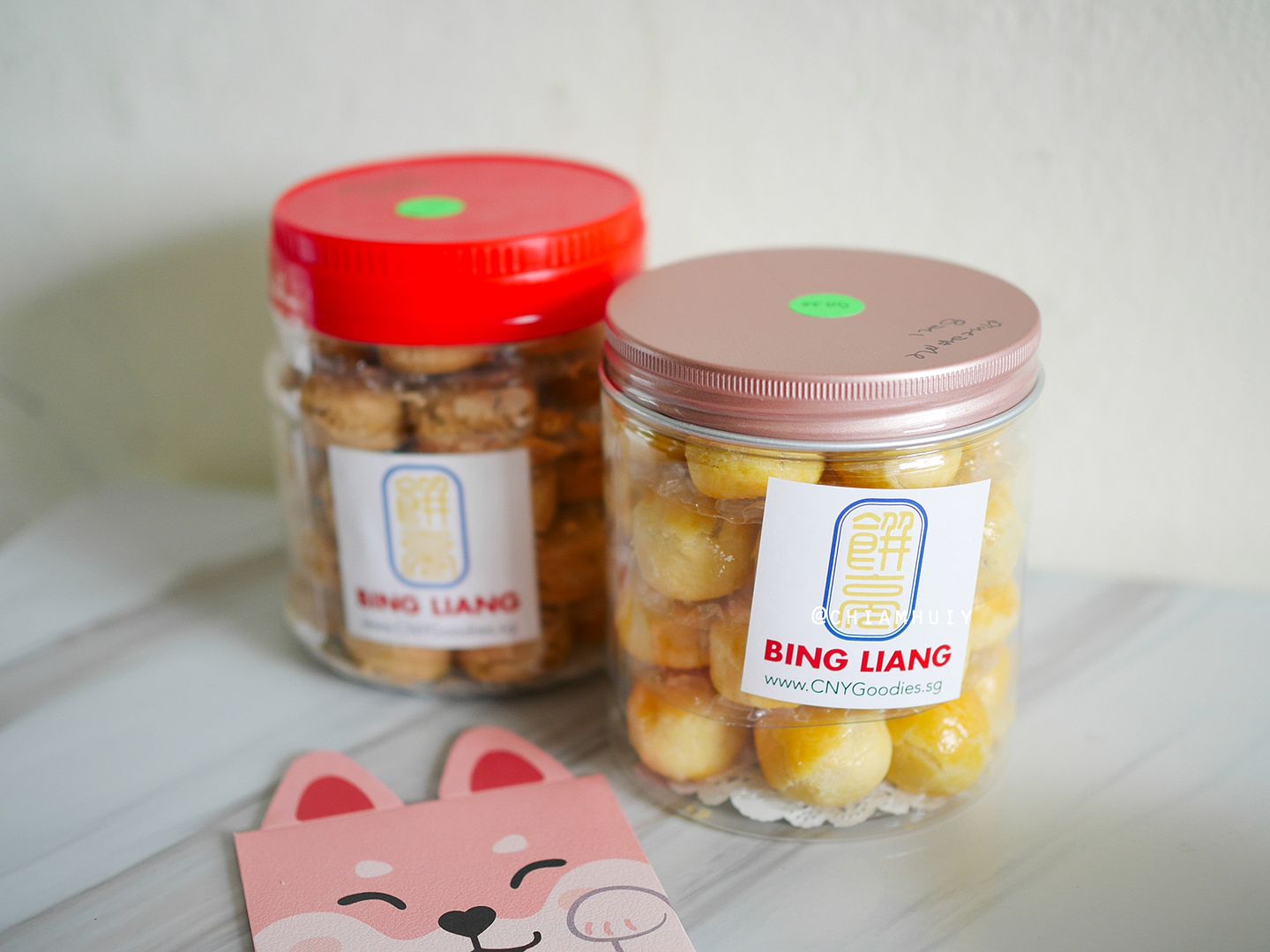 1. Pineapple Tarts from Bing Liang Bakery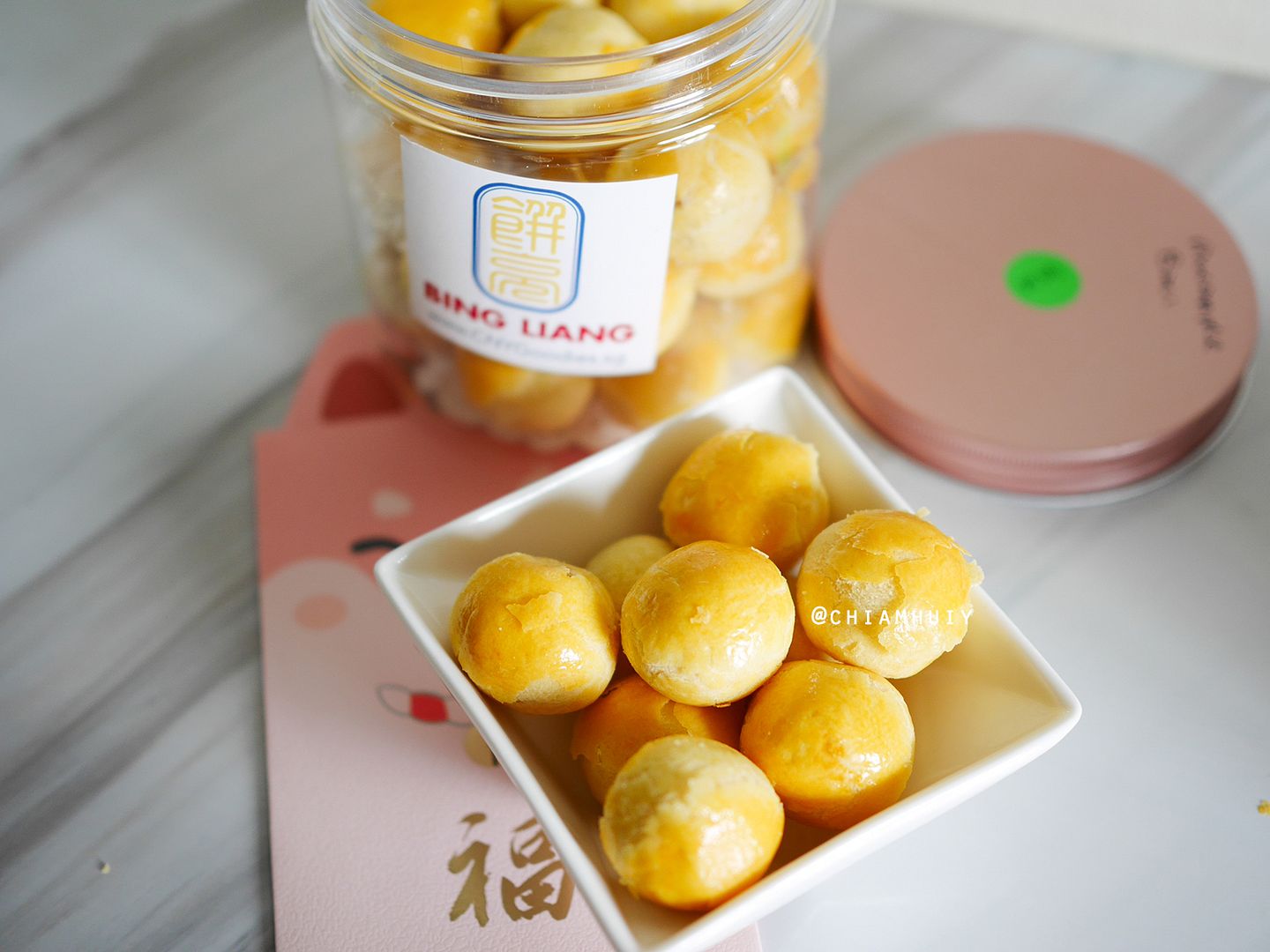 Pineapple tarts balls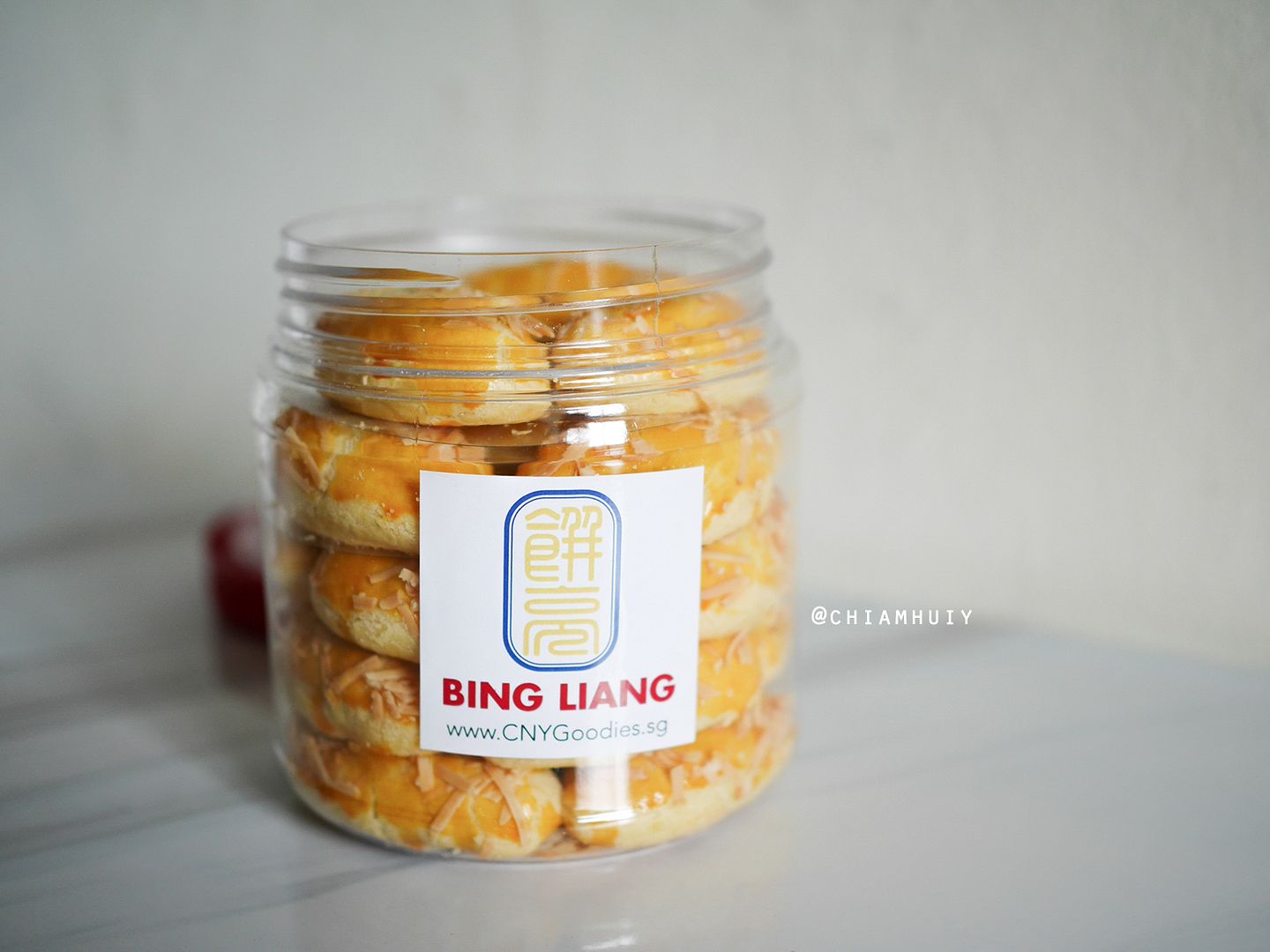 Cheese pineapple tarts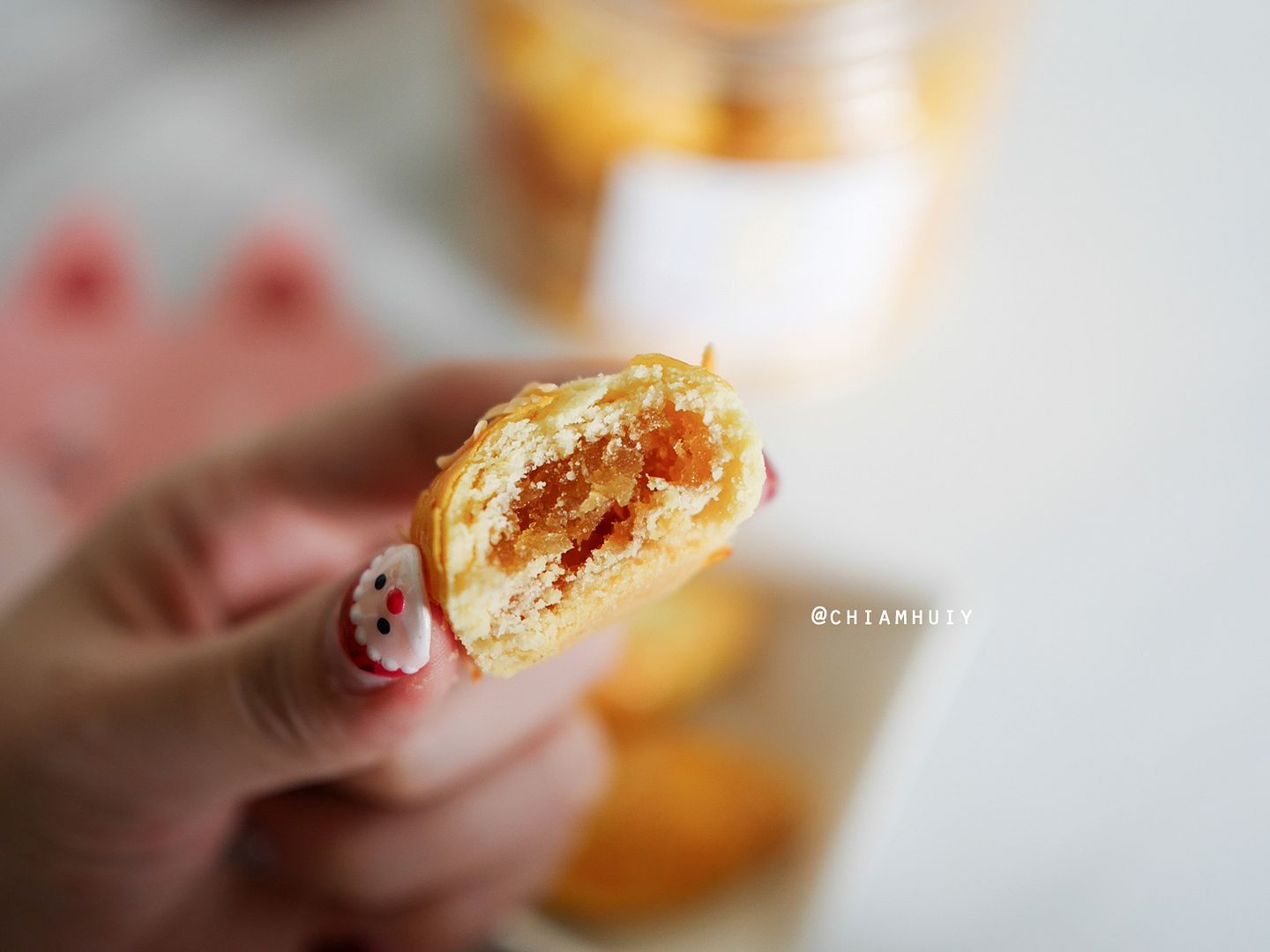 Pineapple tarts are associated with prosperity in the Chinese culture, which is why they are such a popular treat during the Chinese New Year period. You will be able to find them all over Singapore but for a consistently fantastic offering try Bing Liang Bakery. Their pineapple tarts boast a crust that is not too buttery nor flaky, and its pineapple filling is soft, generous, and not too sweet. They have the option of the original melt in your mouth ball shaped pineapple tarts, nyonya sunflower shaped pineapple tarts, and cheese pineapple tarts available for selection. The best part is that they offer free delivery for orders above S$50.00! We can instantly beat the Chinatown crowd to enjoy these yummy delicacies in the comfort of our homes.
Each 450g bottle retails at S$18.90. You can use the code 'CELINE20' to enjoy 20% discount for your CNY 2019 purchases!
Website: www.cnygoodies.sg
Contact: +65 9384 4885
Address (Free Tasting Available): 39A Jln Pemimpin #03-01C, Halcyon Building, Singapore 577183
Operating Hours: 2:00 to 7:00 pm, daily
2. Nian Gao from Tai Chong Kok
Nian Gao, a sticky rice cake, is a classic Chinese New Year dish that is supposed to bring good fortune to the eater. Again, you will be able to find it all over Singapore but some places are better than others. Tai Chong Kok may be more famous for its hand-crafted mooncakes but they also produce a wonderful version of the Nian Gao that is loved by many. Like the mooncakes, the Lunar New Year cakes are hand-made on-site giving them a wonderful and authentic taste. Tai Chong Kok has been around since 1935 and their principle of their confections being strictly handmade have proven to be both successful and timeless.
The Nian Gao comes in 3 sizes. The small one retails at S$6.00, the medium at S$12.00, and the large one at S$27.00.
Address: 34 Sago St, Singapore 059026
Operating Hours: Mondays from 9:30 am, to 6:30 pm and Tuesdays to Sundays from 9:30 am, to 8:00 pm
3. Love Letters by Baker's Well
Love Letters, also known as Kuih Kapit, are a romantically-charged treat that are rolled wafers with a sweet history. It is thought that lovers used them to write romantic messages on them. When the love letter was consumed, it was believed that the eater was taking their message to their heart. Treat your loved one to one of these traditional snacks from the experts at Baker's Well. The East Coast Road store produces some of the best pastries around and goes full out for CNY. Thin and crispy is the way to go when identifying the best Kuih Kapit in Singapore.
They have two types of love letters – lightly rolled and tightly rolled. Both variations are selling at S$26.00 per bottle.
Address: 35 East Coast Road, Singapore 428754 E Coast Rd, Singapore 428754
Operating Hours: Opens Daily from 8:00 am to 9:00 pm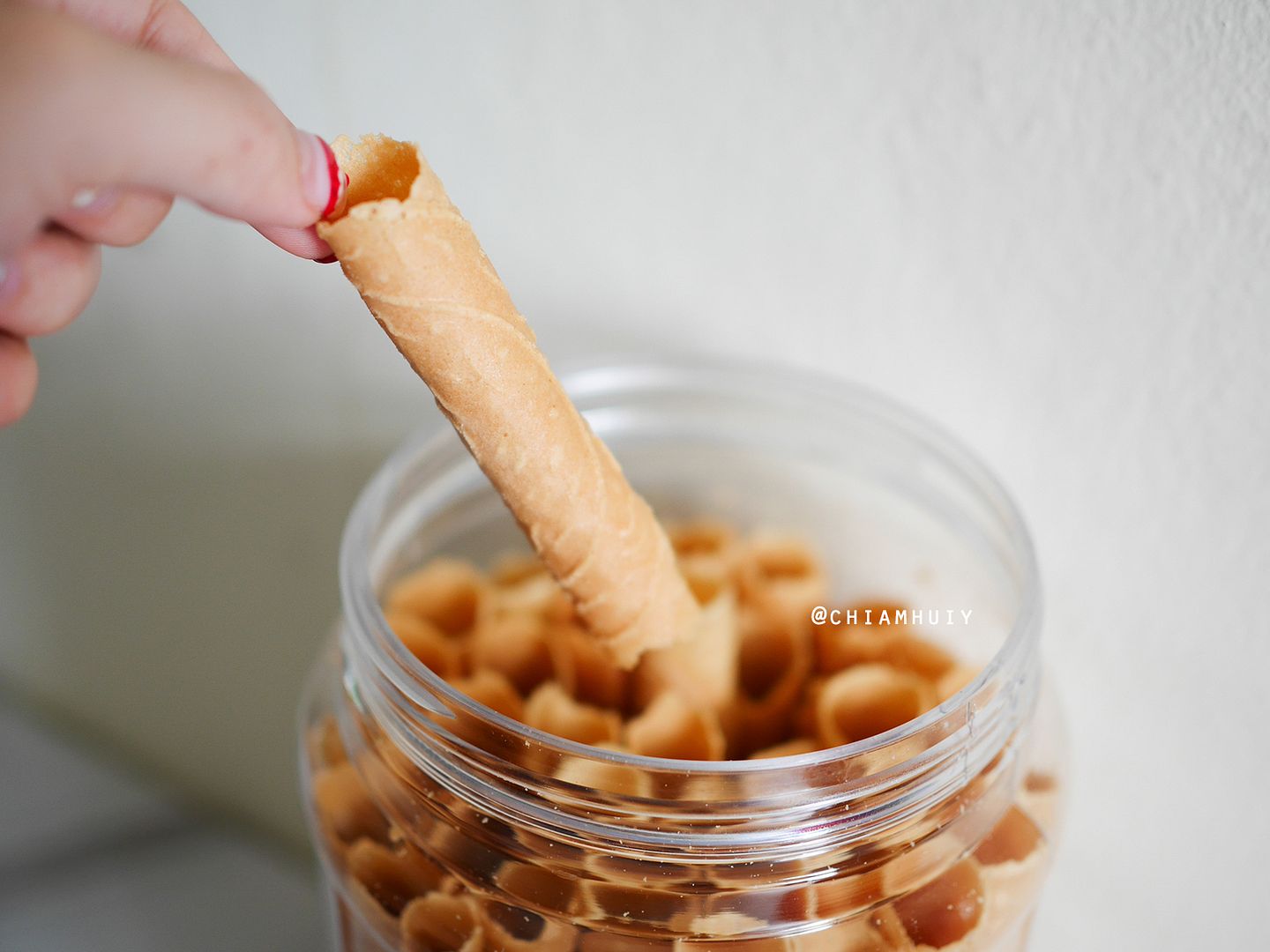 4. Bak Kwa by Lim Chee Guan
Similar to jerky, Bak Kwa is a traditional Chinese dish from the Fujian province. It was once considered a luxury item, which made it popular during the special period of Chinese New Year when people wanted to celebrate. It has kept that special connection to CNY and is particularly beloved in Singapore. You will be able to find it across the city but Lim Chee Guan, which can be found on New Bridge Road, sells some of the best around.
Prices vary for each different type of Bak Kwa.
View their website at http://www.limcheeguan.com.sg/#locateus for a list of their outlets and operating hours.
5. Peanut Cookies by Little Nyonya's Cookies
Peanut cookies have become a favourite during Chinese New Year thanks to the belief that peanuts bring prosperity (and also, peanuts are really yummy!) If you want to get your hands on some of the sweet treats, head to Little Nonya's Cookies in Changi Road. The store offers premium goodies around CNY including some excellent peanut cookies. Their peanut cookies are more natural tasting as compared to the over sweetened cookies you can find in supermarkets. If you're not a huge cookie fan then you could try a peanut brittle — another CNY favorite — from Sze Thye Cake Shop in Beach Road.
Their Peanut Cookies are called 'Fortune Peanut' and they retail at S$17.00 for a 400 g bottle.
Address: 228 Changi Rd, #01-07 Icon @ Changi, Singapore 419741
Operating Hours: 2:00 pm to 6:00 pm, Daily
6. Kueh Bangkit by Bing Liang Bakery


Another cookie-style dish, another CNY delicacy from Bing Liang is this Kueh Bangkit. It is created with tapioca flour and come with a light, coconut taste. These addictive treats are an absolute classic for the CNY holiday and one everyone is going to love. The beauty about this cookie is that after some minor crunching or nibbling, the cookie transforms into a super yummy paste that may possibly result in some finishing the whole bottle! Bing Liang's famous Gula Melaka Bangkit had recently gone out of stock. It is a pity I never got to try that!
Kueh Bangkit from Bing Liang goes for S$14.90 for a 250 g bottle.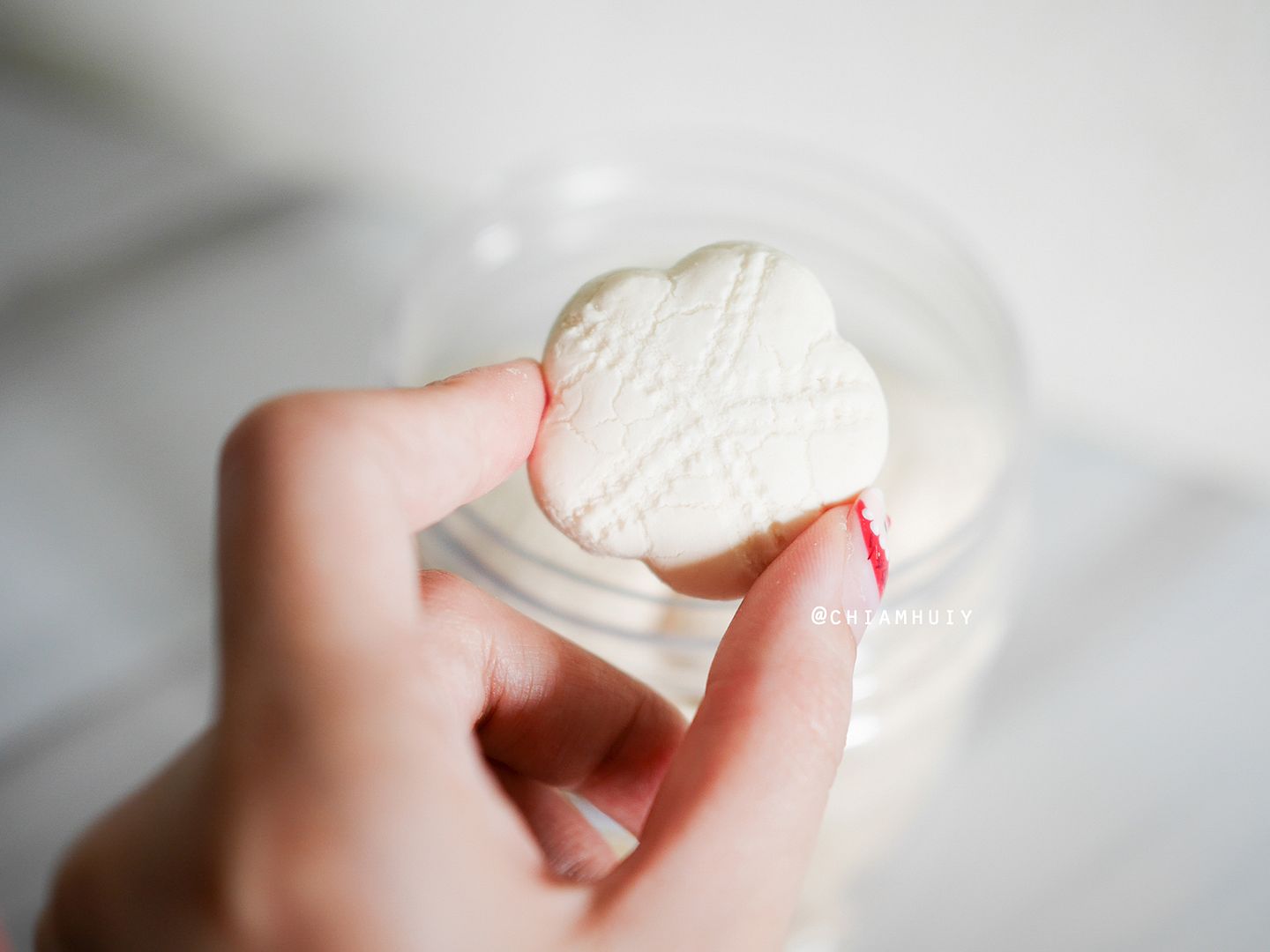 These keuh bangkits are slightly larger than the usual sizes I came across, which gives a very satisfying mouthful when popped into your mouth. It's very airy and melts almost instantly upon chewing. I recommend!
7. Hae Bee Hiam Roll from Bengawan Solo
Sambal prawn crackers, also known as Hae Bee Hiam Roll, are loved the most when they are very spicy and crunchy. The fragrance from the sambal prawn that lingers will always result you in having one more cracker that will never end. Bengawan Solo boasts a variation of these prawn rolls that are of a great level of spiciness and they are super addictive. It is a blessing that they sell this snack all year round!
View their website at http://www.bengawansolo.com.sg/outlets.aspx for a list of their outlets and operating hours.
8. Yu Sheng from Lai Wah Restaurant
Yu sheng, a ubiquitous fish salad, will be on dinner tables across Singapore this Chinese New Year. The dish originally came from Guangdong in China but reportedly became a Singaporean CNY fixture thanks to Lai Wah Restaurant who brought it to the area. The Cantonese eatery is still serving the dish to this day. Head to the Bendemeer Road restaurant to pick up the much-love salad from the people who made it so popular in Singapore.
Address: 44 Bendemeer Rd, #01-1436, Singapore 330044
Telephone: +65 6294 9922
Operating Hours: 11am–2:30pm, 6–9:30pm, Daily
9. Salted Egg Yolk Pineapple Tarts by Pineapple Tarts Singapore
Salted egg yolk pineapple tarts have been taking Asia by storm and are now an extremely popular snack over the Chinese New Year period. There are plenty of places where you will be able to buy them with Pineapple Tarts Singapore among the most popular brands. The name of the brand suggests their speciality very clearly. With so many good reviews online, it is really harmless to give them a shot. Purchase through their website at www.pineappletarts.sg and enjoy free delivery for orders above S$70.00. 
Each bottle of Salted Egg Yolk Pineapple Tart retails for S$26.90. Their ordinary Pineapple tarts are S$22.90.
10. Almond Cookies by Pineapple Tarts Singapore
It seems like Pineapple Tarts Singapore certainly have more specialities than their name suggests. Almond Cookies are seen to be a very auspicious snack during the Lunar New Year. While having its own hidden meaning, it would be great to feast on almond cookies that taste good too. These Almond Cookies melt in your mouth upon being put into your mouth for the first bite. Something that is very unique. 
These cookies are also not too sweet and therefore, provides the consumer with lesser guilt! Each bottle sells for S$18.90.
Here are some other cny goodies that I've tried from cnygoodies.sg. Remember to use "CELINE20" to get 20% off. The Hae Bee Hiam Roll (Sambal Prawn Cracker) is absolutely addictive – One never gets enough after a piece!
For those who loves almond cookies, give this a try. It also melts in your melt instantly, before you even start chewing it.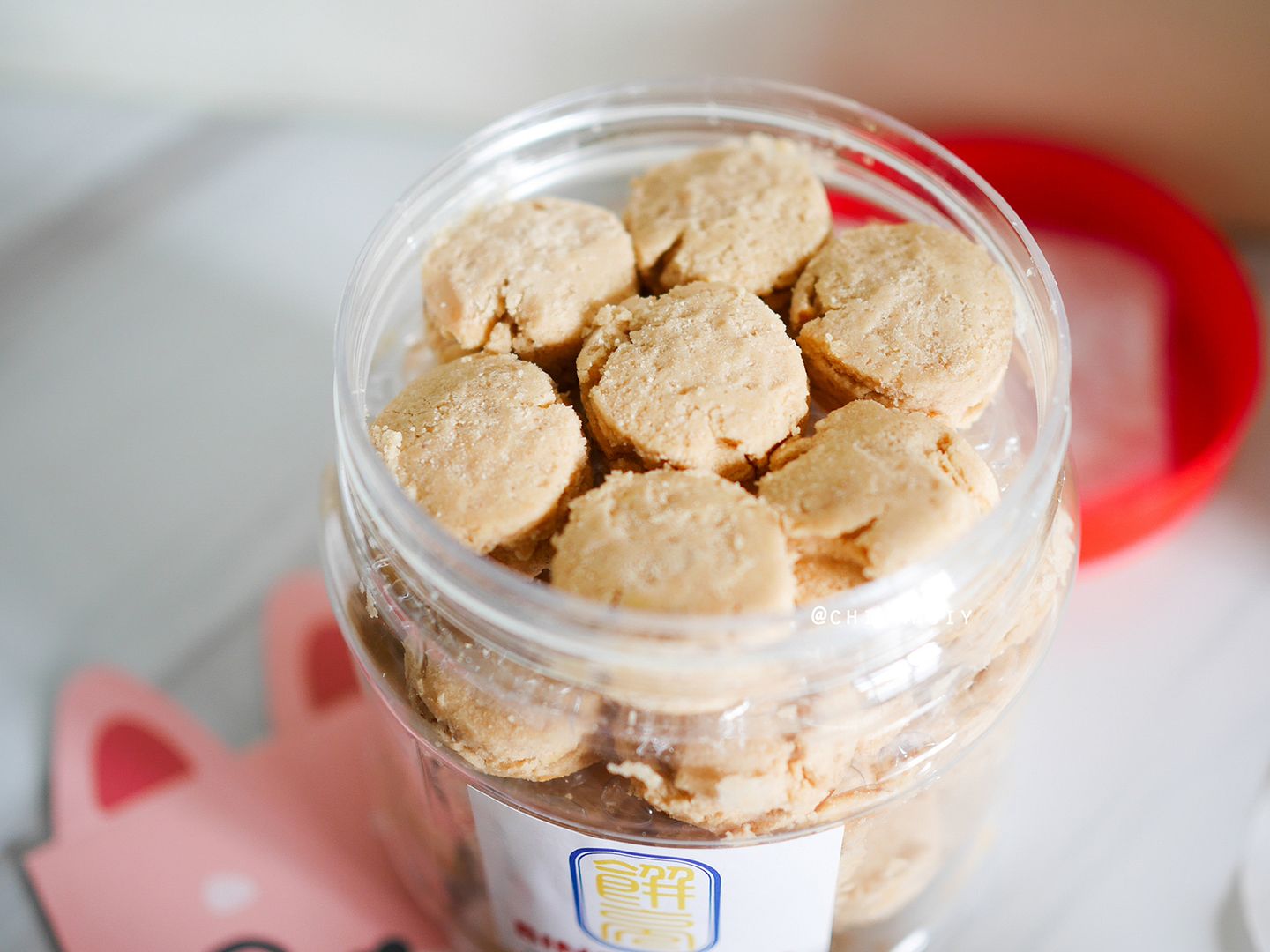 Thanks for reading! ❤ Love, Celine