I have already lost count the number of times I've been in Bangkok. Each time I'm here, I make it a point to stay somewhere different. I once stayed at
Centara Watergate Pavilion Hotel
few years ago, and that was when Talad Neon night market was not set up yet. Since I've not been to Talad Neon before, and Centara Watergate Pavilion Hotel is just right next to it, I thought why not revisiting Centara again, since I had a
pretty pleasant stay previously?
This time round, I was in for a treat! I stayed at their
Deluxe One Bedroom Suite
. It comes with a king bed and a sofa bed, so it's good to fit up to 3 adults.
When tired from all the shopping, we took some time to rest in our spacious hotel room.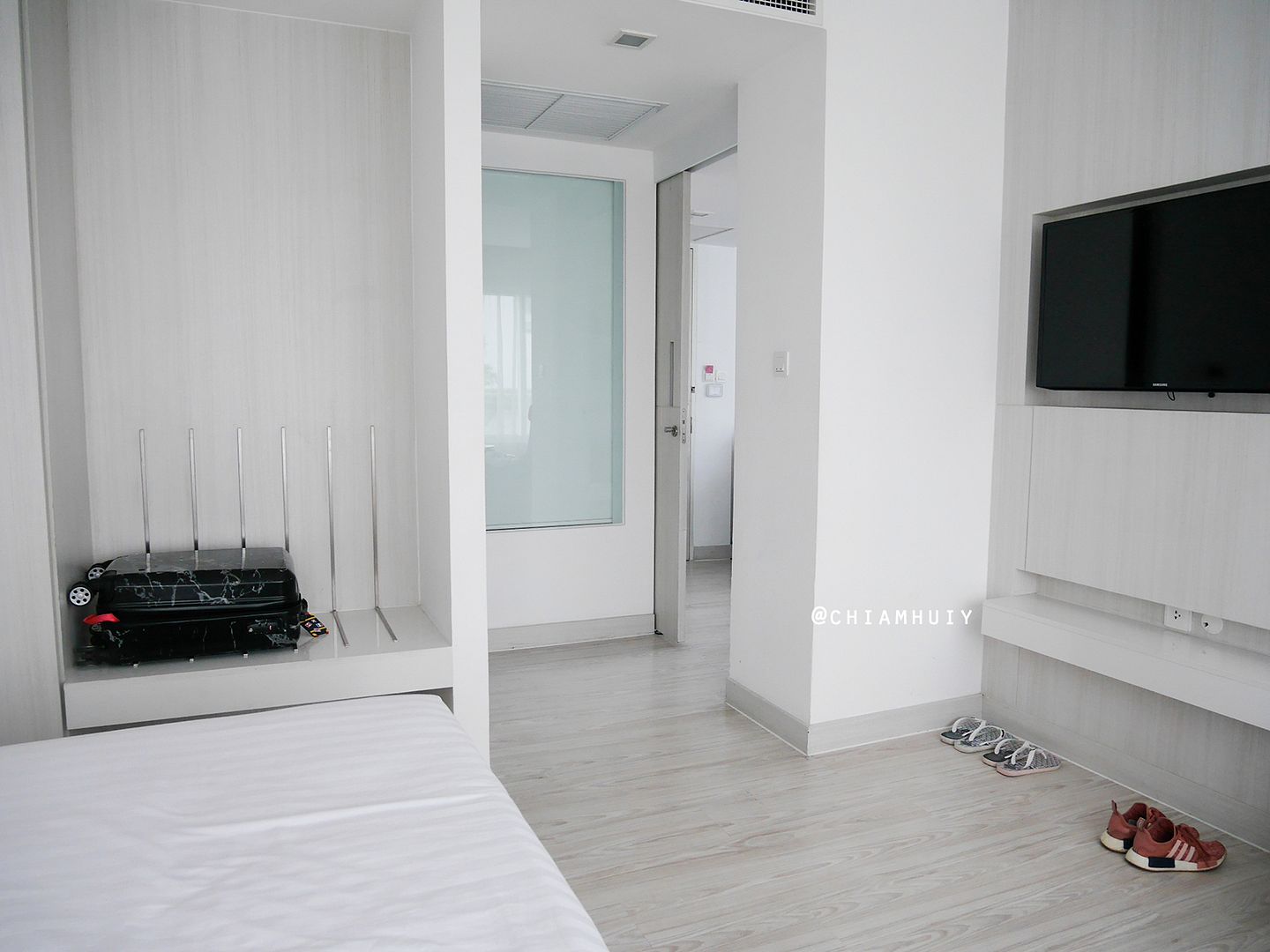 There's also plenty of space to put luggages. You can also see lots of space in this room, so you can do your packing if there's a need to.
And also a space to chill and have a drink.
In general, the room is clean and so are the bed, pillows and blankets. The pillows are of the right softness for me, and the bed as well.
Also, I'm a fan of rooms with the interior designs adopting white theme. It feels much cleaner and brighter in the day, which gives off a very positive and happy mood.
There's also a bathtub in this one bedroom suite.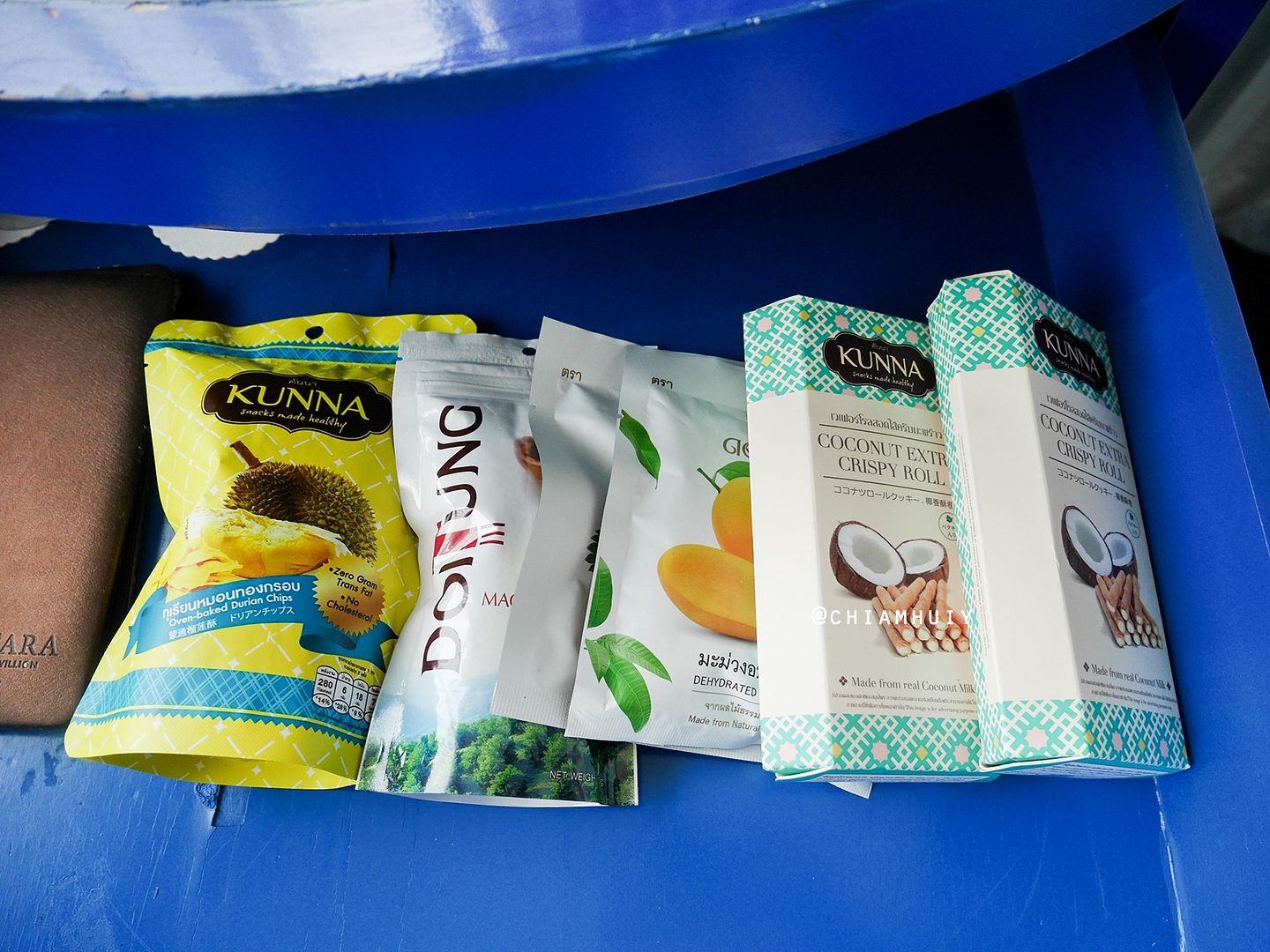 As for the mini bar, there's plenty of stuff available, in case you feel hungry at night.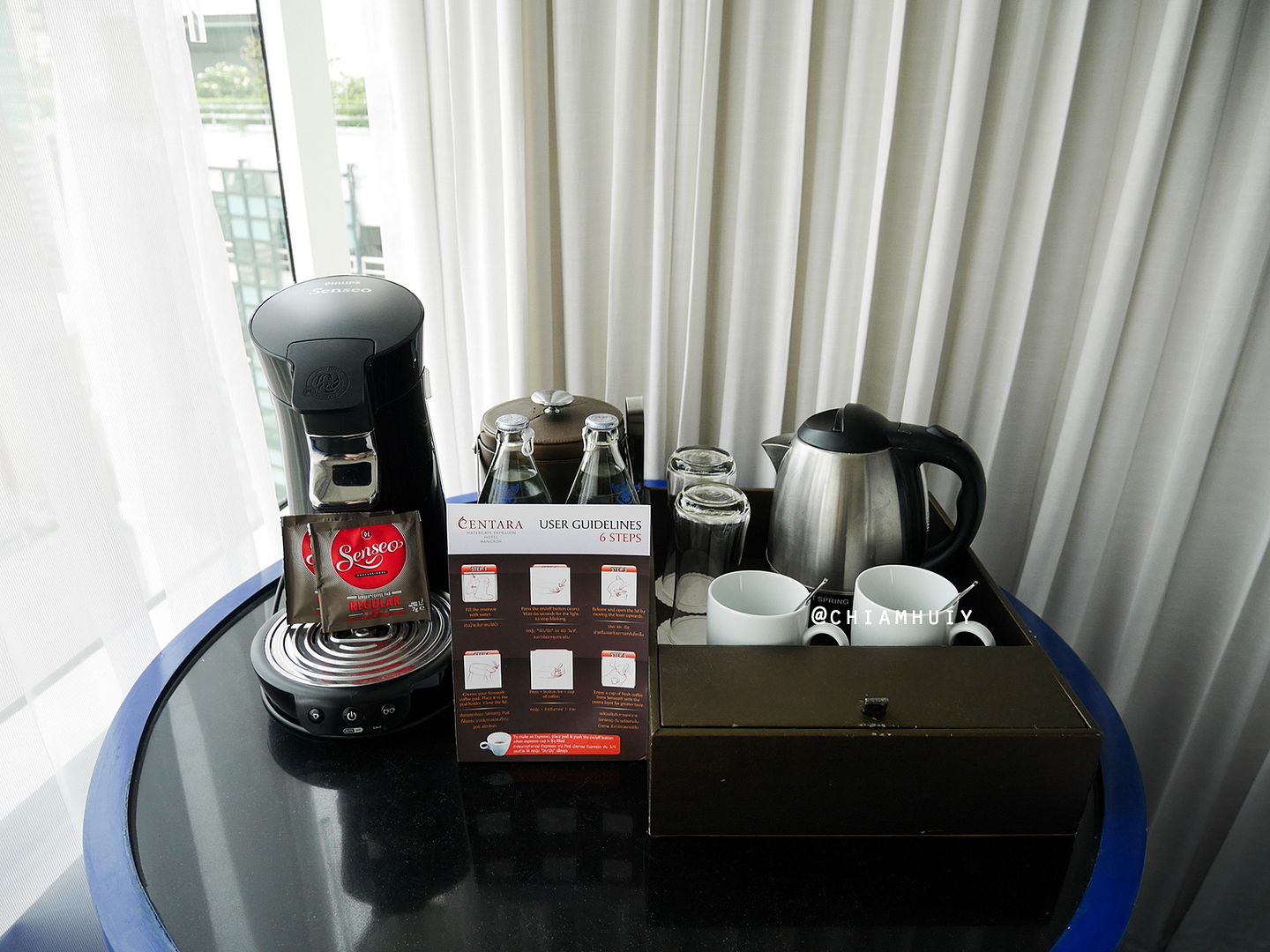 By the way, there is complimentary wifi in the hotel. You will also be glad that this hotel is just less than 10 minutes walk away from
the Platinum Mall!
There's also a
Palladium Night Market
right downstairs so you don't have to worry about shopping chances at all.
Family Suite
I also got to explore their other available room - the Family suite.
It's actually the same size of the one bedroom suite I stayed in - just that there's a double decker bed for the kids. This suite fits a family of four. 2 parents and 2 kids.
The thoughtfulness goes down to giving four bottles of mineral water.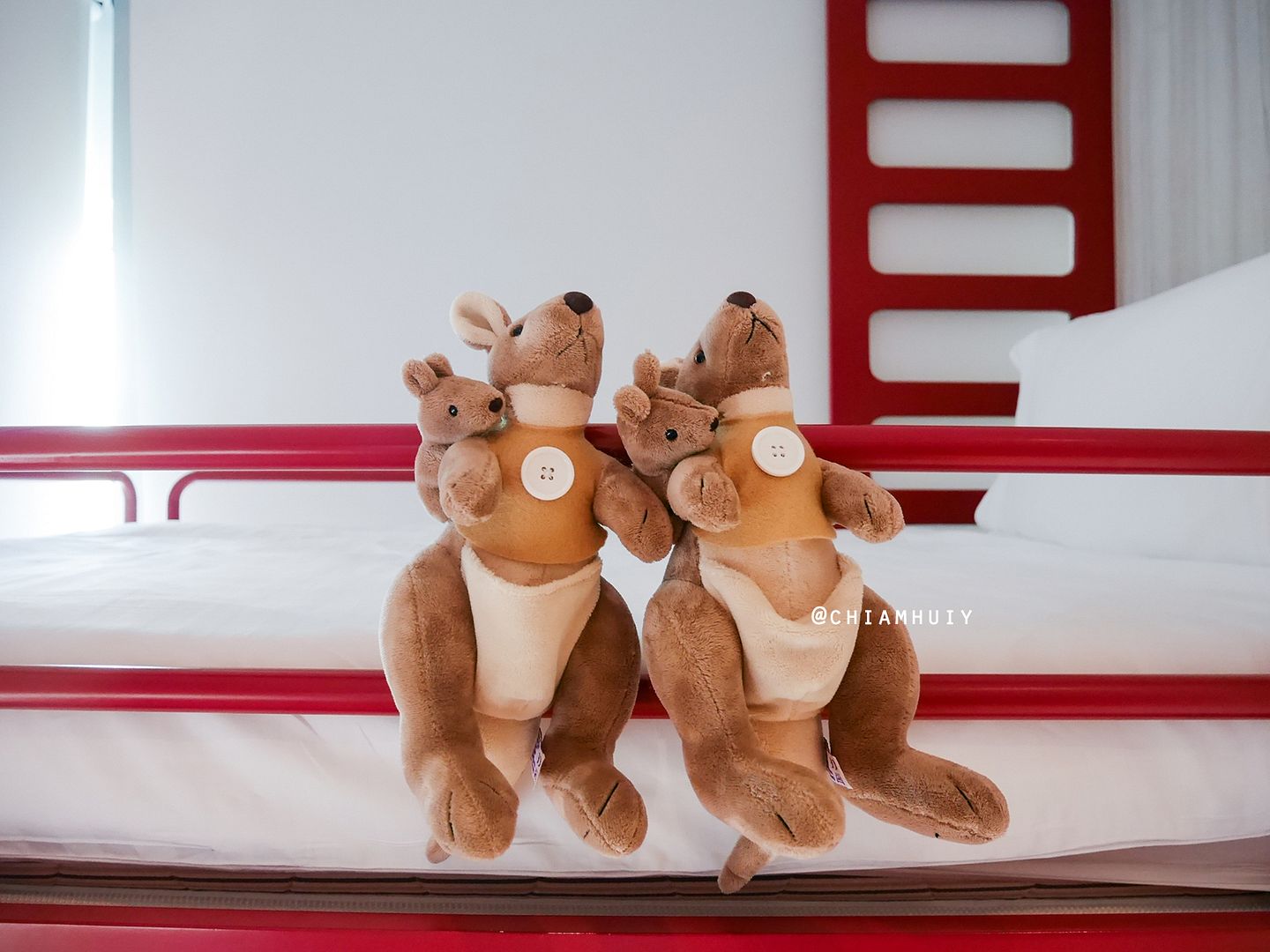 And also plush toys for the kids!
Hotel Breakfast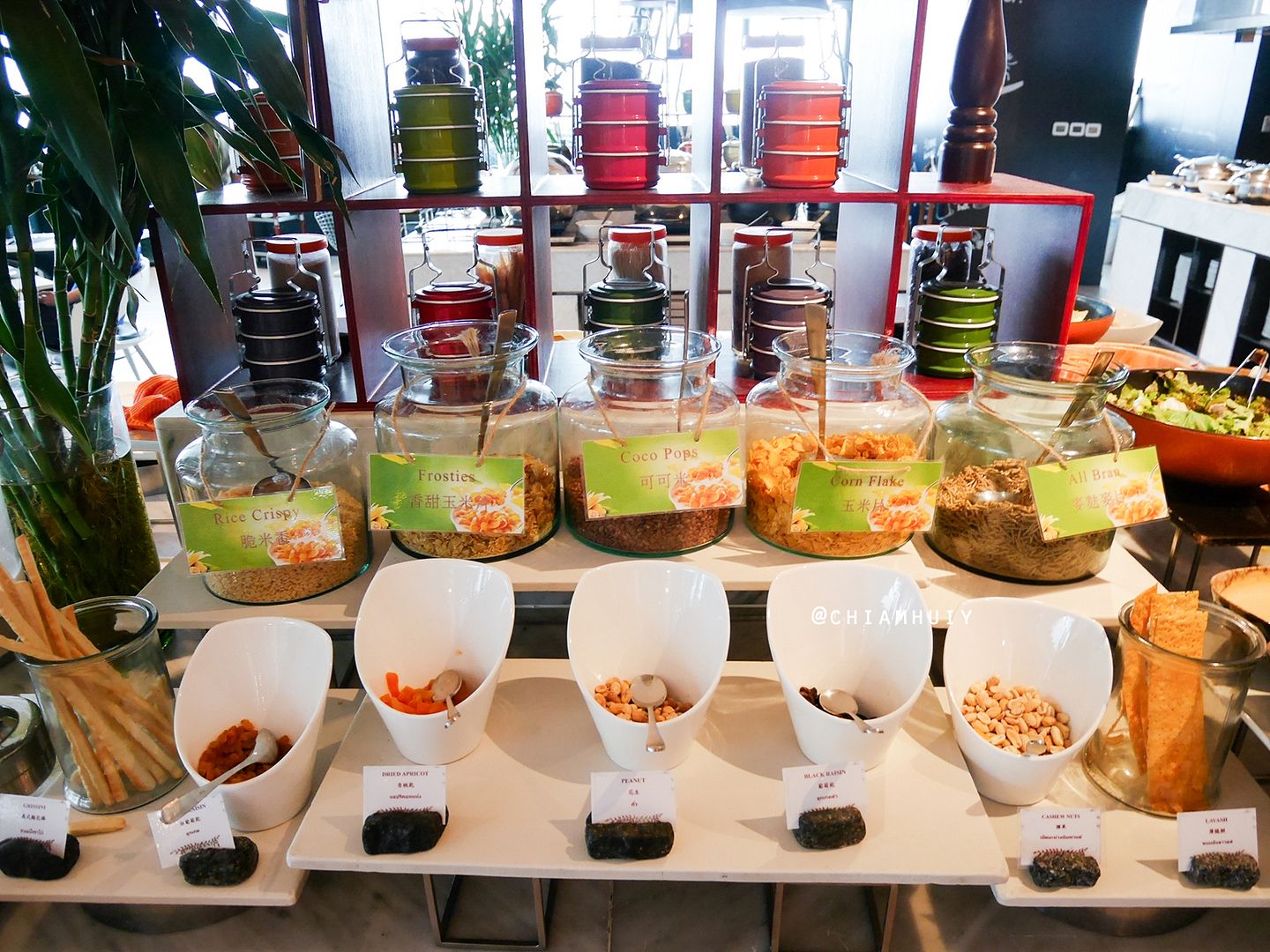 Usually, I don't really take hotel breakfast because they're never fancy. I tried the hotel's breakfast restaurant and I'm pretty impressed. Till now I still can't forget the stir-fried horfun.
Eggs are also served in many types - Sunny side up, hard boiled, omelette etc.
I personally like the noodles station (not pictured though) and the customisable porridge station. The noodles can actually pull off as those you find at the road stalls!
WALK Rooftop Bar
A hidden gem in the hotel is their
rooftop bar.
They offer nice cocktails and the view is amazing. If you do have some time to spare - perhaps when you decide to drop your shopping loots in the hotel before going for the next round of shopping or dinner, how about dropping by their rooftop bar to have a quick drink and chill out? I also realised it's non-smoking, although it's an open space.
The cocktail presentation is gorgeous too!
Centara Watergate Pavilion
Thanks for reading! ❤
Love,
Celine
Instagram: (@chiamhuiy)
Dayre: (@chiamhuiy)