Colours play such an important role in our lives, it's hard to imagine not living with it. Colours brings so much joy and just be looking at an array of colourful objects, I would feel happier. Just like when I unboxed this
Marimekko for Clinique Limited Edition Collection
, I got instantly attracted!
The Marimekko for Clinique Limited Edition Collection is all about vibrant colours in sophisticated patterns of the Finnish design. This collection was also founded to encourage women to be bold, embrace uniqueness and think on the bright side.
NEW Marimekko for Clinique PopTM Splash Lip Gloss + Hydration
Other than being housed in this limited edition casings, the
Clinique PopTM Splash Lip Gloss + Hydration
is an entirely new product launched under the Clinique makeup line. It also contains ultra-hydrating watermelon extract for hydration.
I like how this lip gloss moisturises my dry lips and yet at the same time bring colours to my dull looking lips. The applicator feels very soft and sturdy, making it easy to apply as well. This lip gloss doesn't feel too sticky so it's perfect for everyday long-wear.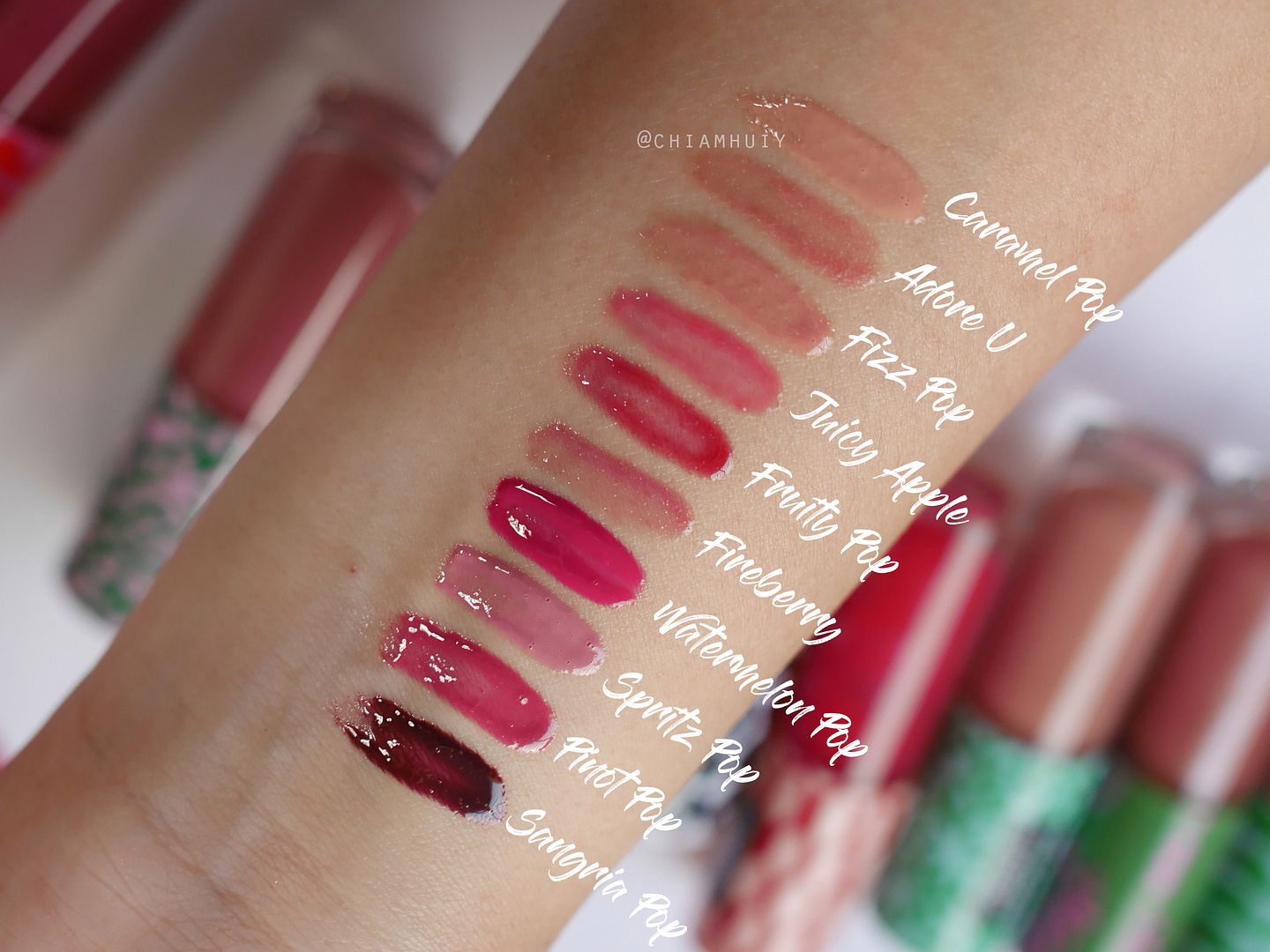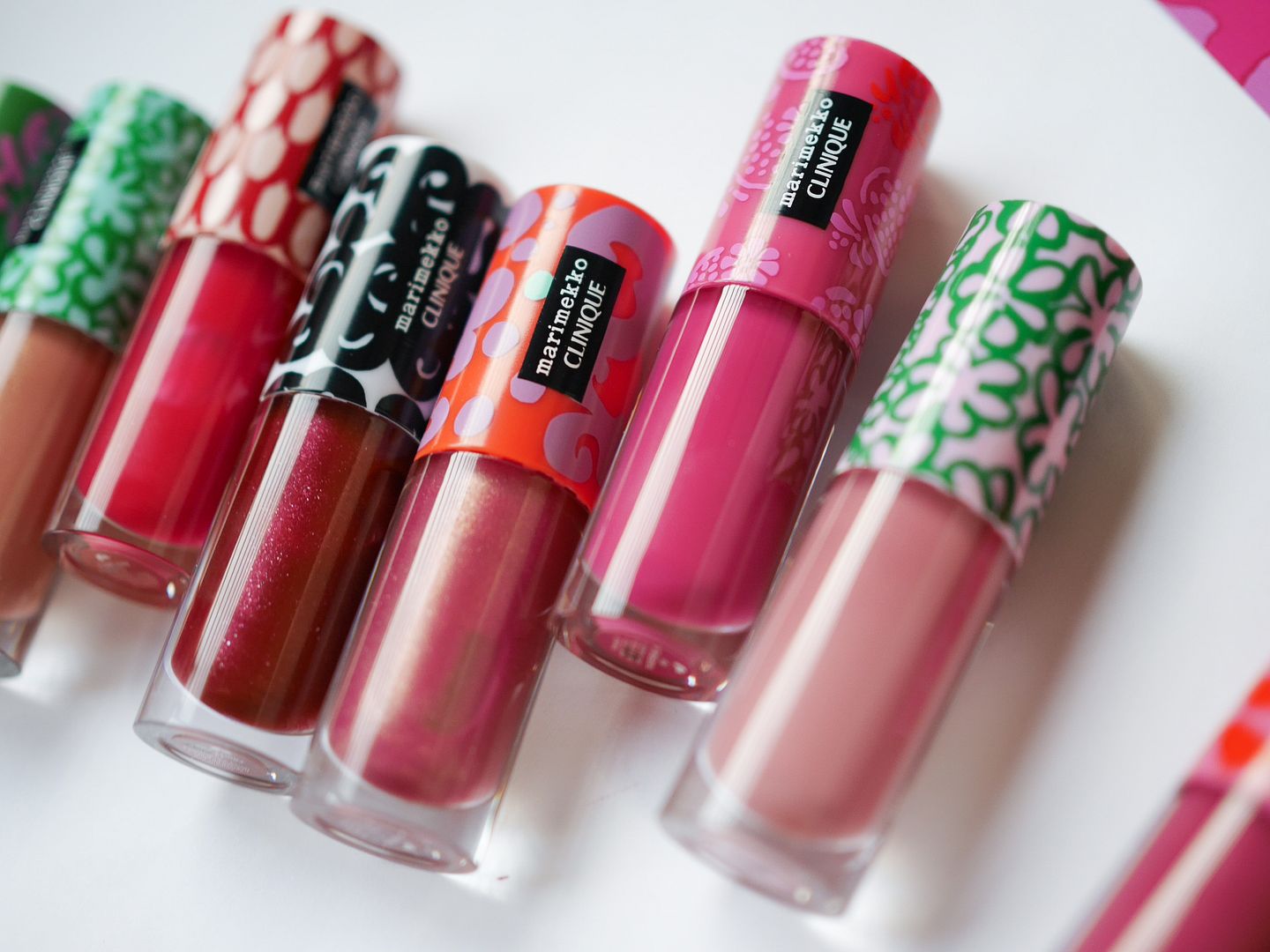 Take your pick - either an everyday look with a translucent finish, or a full coverage for a more important occasion.
Marimekko for Clinique PopTM Lip Colour Lipstick + Primer (Limited Edition)
As far as I understand, this range has the same formulation as it's original Clinique PopTM Lip Colour + Primer, which I am a huge fan of! That is because it applies on like crayon - so velvety smooth. Now that it's packed in this beauty vibrant cases, it makes me want to keep one in each of my purses.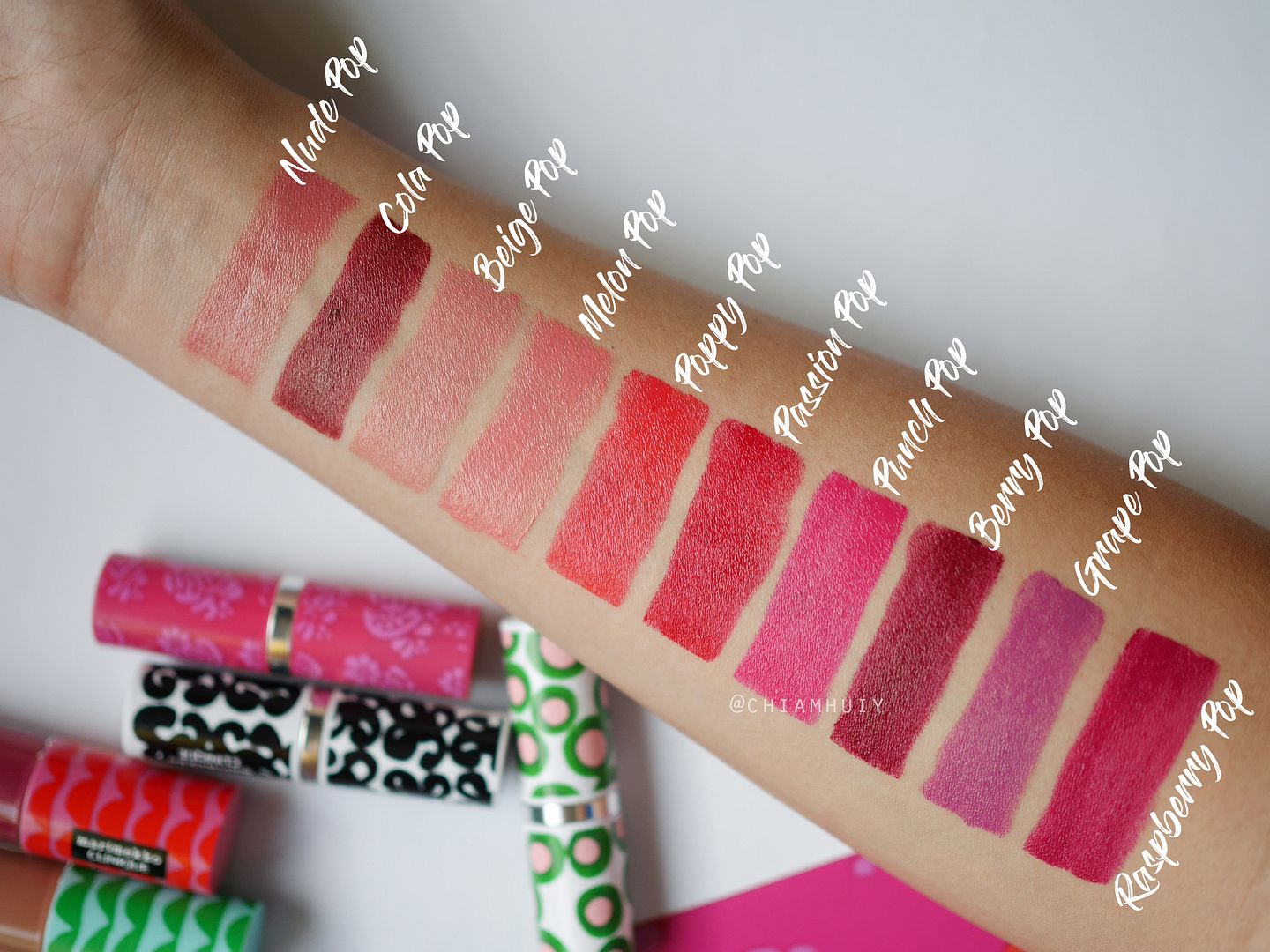 The swatches doesn't like.
Clinique PopTM
Lip Colour Lipstick + Primer
is by far one of the creamiest lipsticks I've ever tried.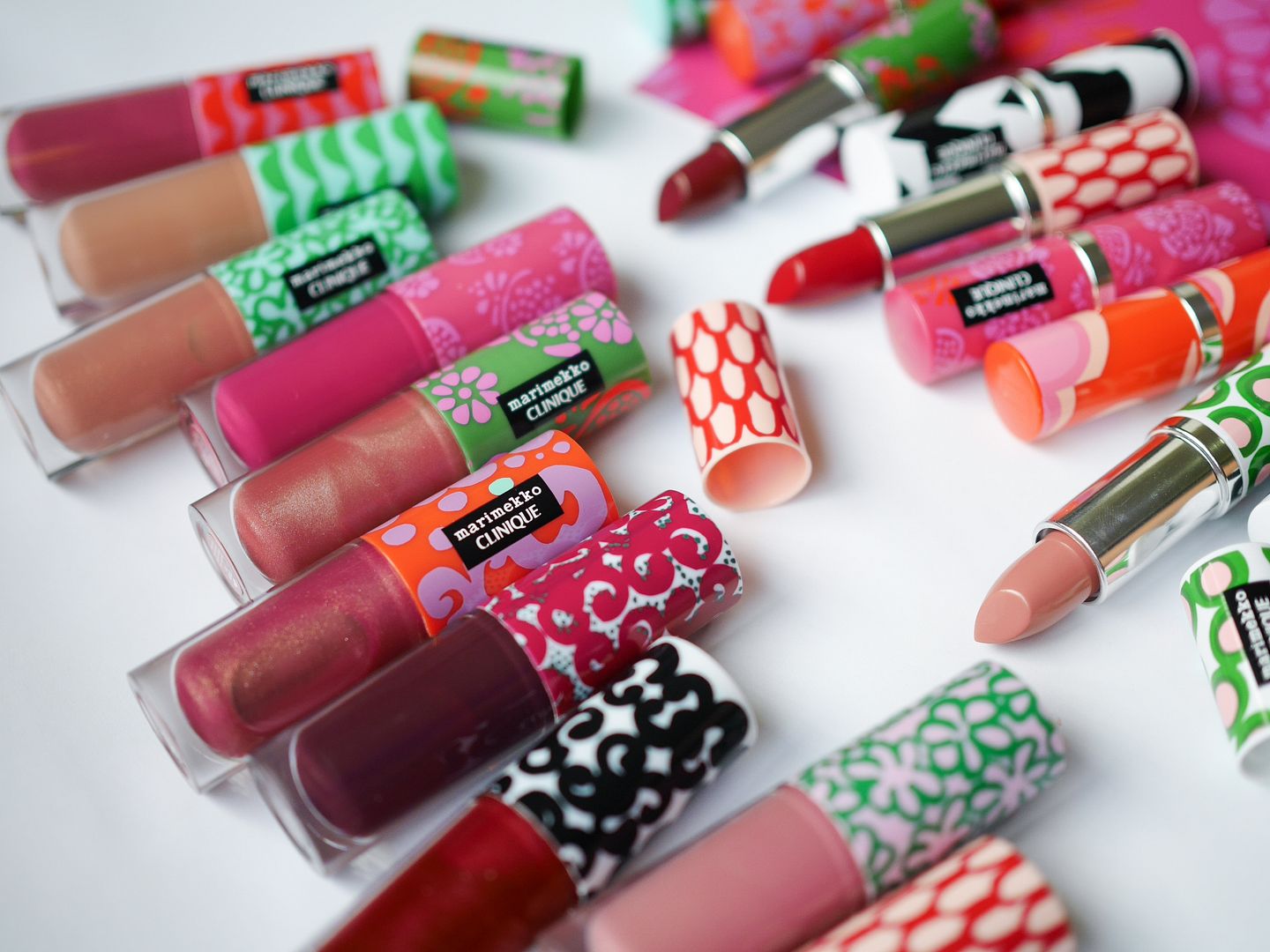 Have you decided which team are you on? Team Lip Gloss or Lip Colour? Why not both!
Thanks for reading! ❤
Love,
Celine
Instagram: (@chiamhuiy)
Dayre: (@chiamhuiy)