Happy New Year everyone!!! Can't believe how fast 2016 just passed by with a blink of an eye. So many thing have happened but yet, it felt like yesterday where I barely started my job, started a new relationship and made so many new friends with fellow beauty enthusiasts and PR friends. My very first blog post of the year shall introduce you the new
Maybelline Super BB Cushion Fresh Matte
, the 'sister' cushion of Maybelline's all time favourite, Super BB Cushion. Let's see how this new matte cushion fairs!
What's so great about this new
Maybelline Super BB Cushion Fresh Matte
is that it's the very 1st Liquid BB Cushion with mattifying minerals from Maybelline. That sounds like the perfect deal for people who has oily/combination skin. For myself, I always find my skin very oily after a few hours, especially in the T-zone area. I find myself having the need to blot away the oil with tissue paper, if I don't use a cushion specifically catered to oily skins.
The BB Cushion Fresh Matte is non-comedogenic, hence it's suitable for sensitive skins and you don't have to worry about it clogging your pores.
Shades
Currently, there are two shades for Super BB Cushion Fresh Matte SPF25 / PA+:
02 Light and 03 Natural.
Left - 03 Natural
Right - 02 Light
At first I would have thought that I'm a shade 03 Natural because never would I imagine myself wearing shade 'light'. But it turns out, 03 Natural is way too tan for me, and Light is quite ok. If I really want to be critical, I would be in between both, but slightly towards Light. Having said that, I still wear out 02 light because I'm too lazy to mix.
For now, I am a shade 23 sand for typical korean BB cushions.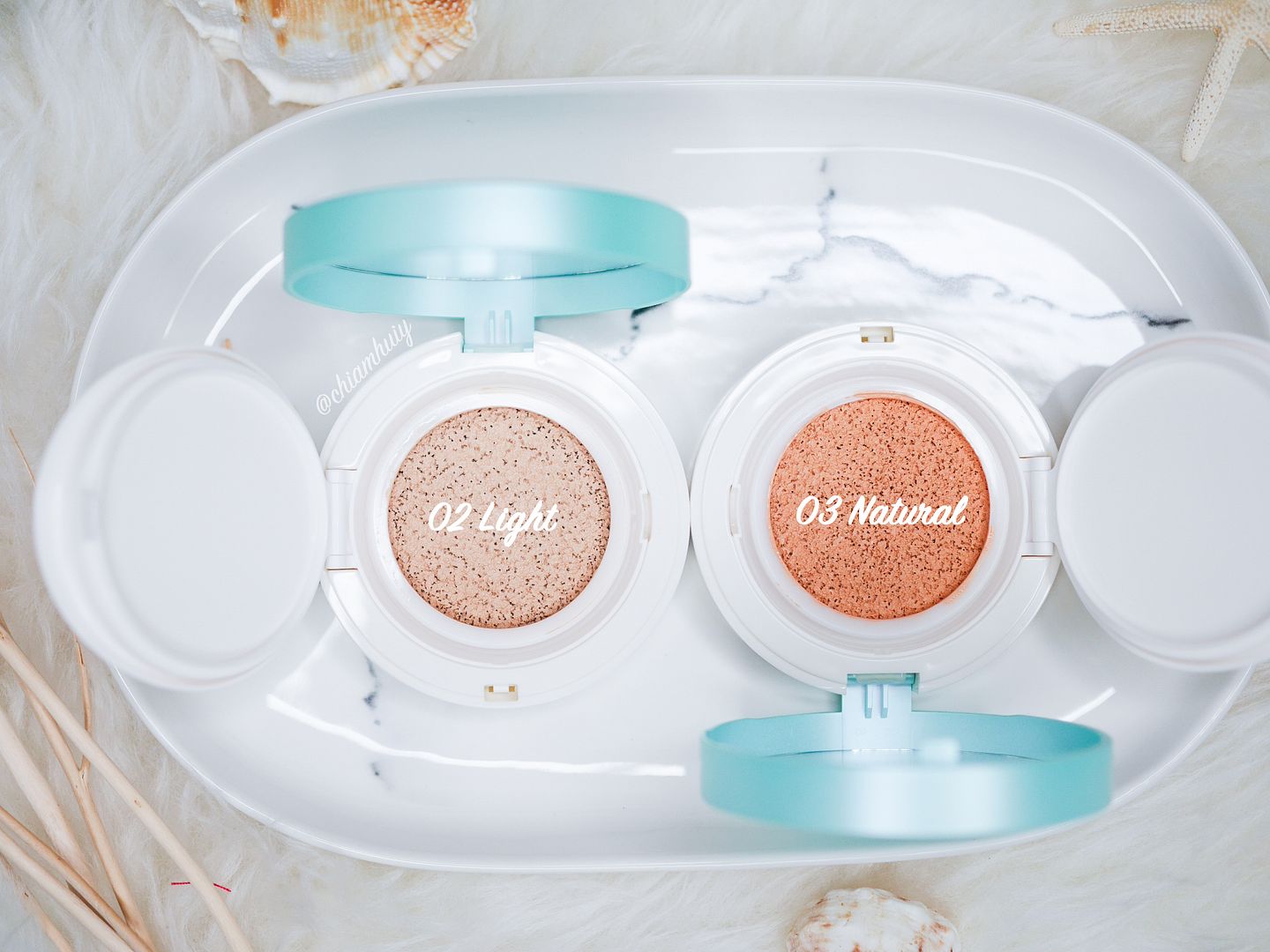 I realise 03 Natural has a very warm undertone as well.
The coverage
Apologies for the different lighting as they were taken on different occasions.
The first photo shows you how much coverage it gives after just ONE LAYER of Super BB Cushion Fresh Matte. It does even out my skin tone but it's not enough to cover severe blemish marks, especially my big zit during that period of time. Nonetheless, it still can cover most of the redness.
However, this photo below shows you how two layers can help to cover my blemish marks. I would say I'm quite satisfied with the coverage. In fact, it leaves a
non-sticky feel
and the mattifying effect is impressive. No tacky feel at all. Looked and felt like I had powder on already.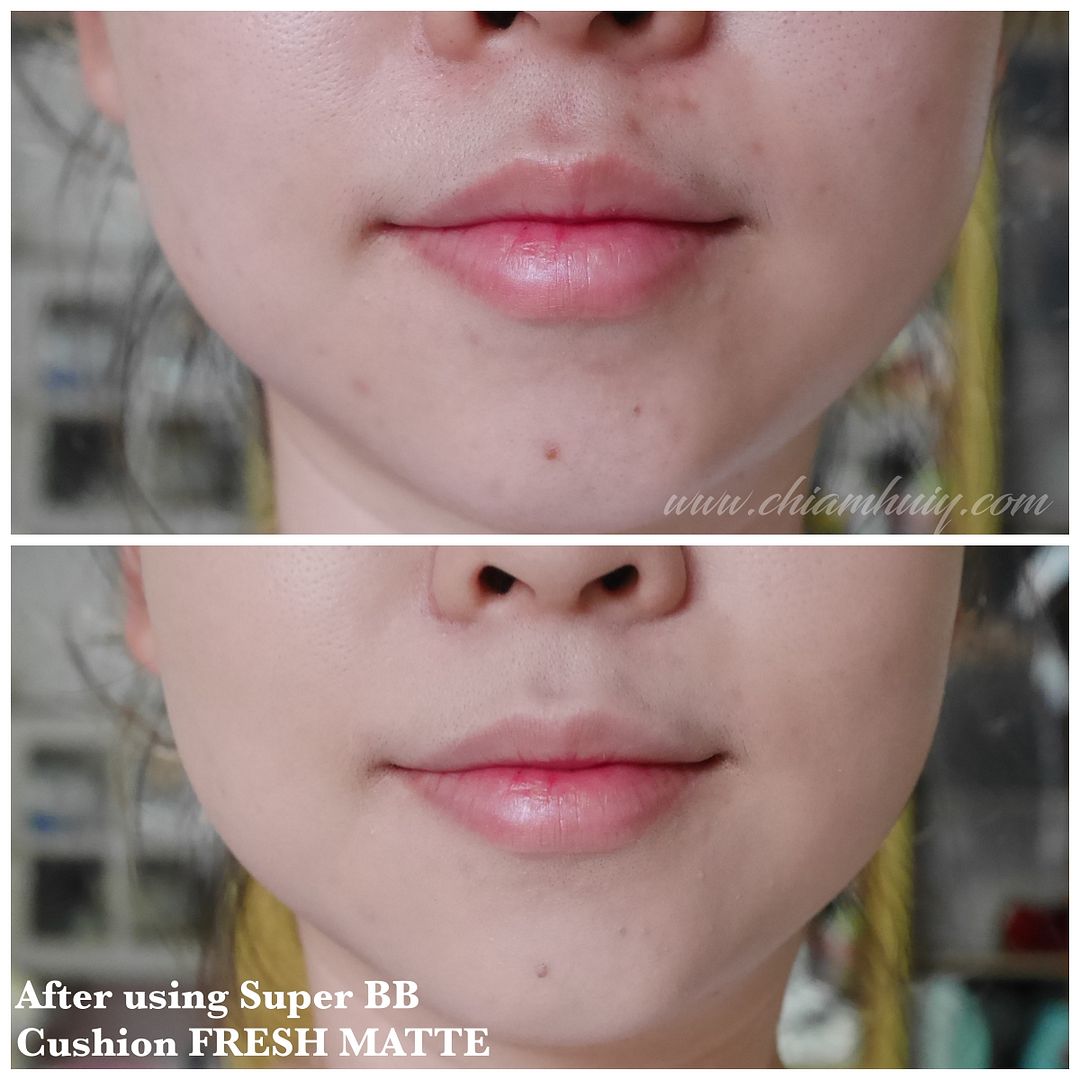 Packaging
Like all other BB Cushions, Maybelline Super BB Cushion Fresh Matte SPF25 / PA+ comes with a cushion puff. The outer casing is in a beautiful shade of turquoise.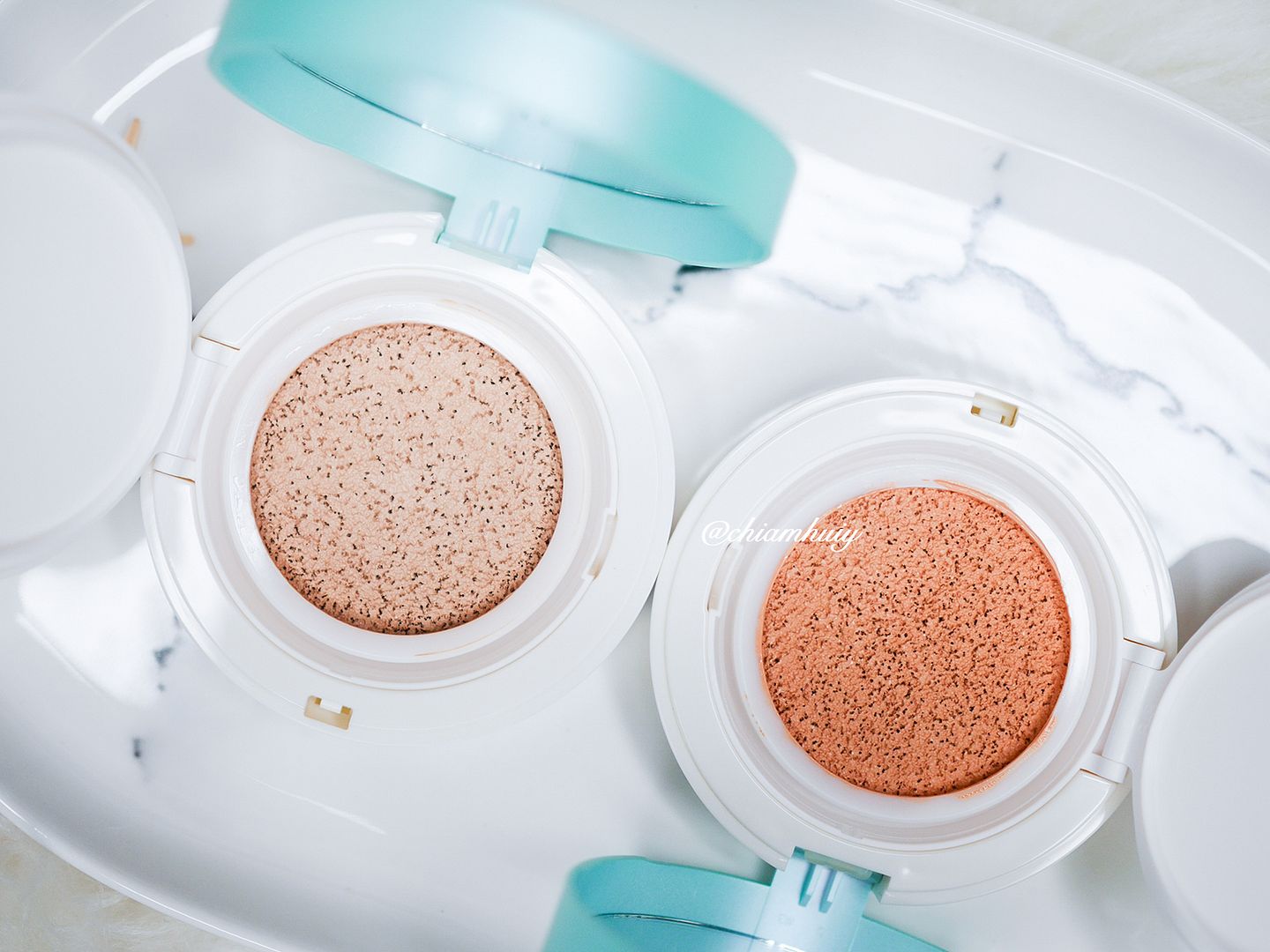 The formula
Although it's said to be a BB Cushion, the liquid inside is actually lightweight foundation. Hence it's buildable for a higher coverage. Likewise, the foundation gives a natural matte finish that helps control excess sebum and provides12 hour long lasting coverage.
A small amount goes a long way! Use the cushion puff to pick up a small amount and pat lightly across your face.
Would you like to try it out?
From 4th to 17th January, you get to experience the 1st ever Beauty Bar on-the-go with the new GrabShare! You get to try out
Maybelline's latest Super BB Cushion Fresh Matte
and
Garnier's iconic Micellar Waters
while you head to your destination (quite interesting heh!) This collaboration between Maybelline, Garnier and Grab will be featured in selected GrabShare cars island wide.
You just have to book your GrabShare ride via the Grab booking app. Refresh and touch up
in a flash – perfect for the girl on-the-go!
For more, visit
Maybelline Singapore FB page.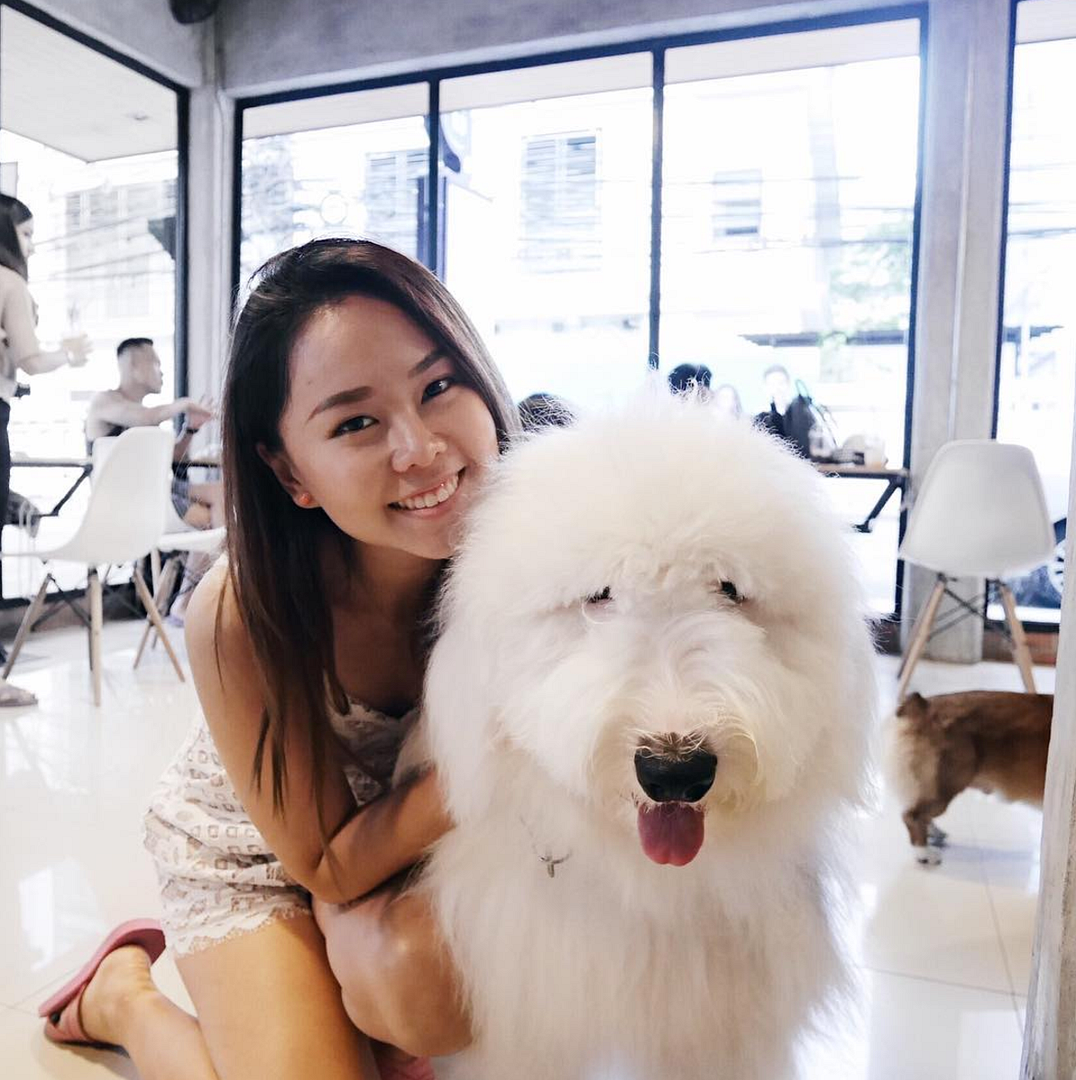 Love the coverage of this new Maybelline Super BB Cushion Fresh Matte SPF25 / PA+!