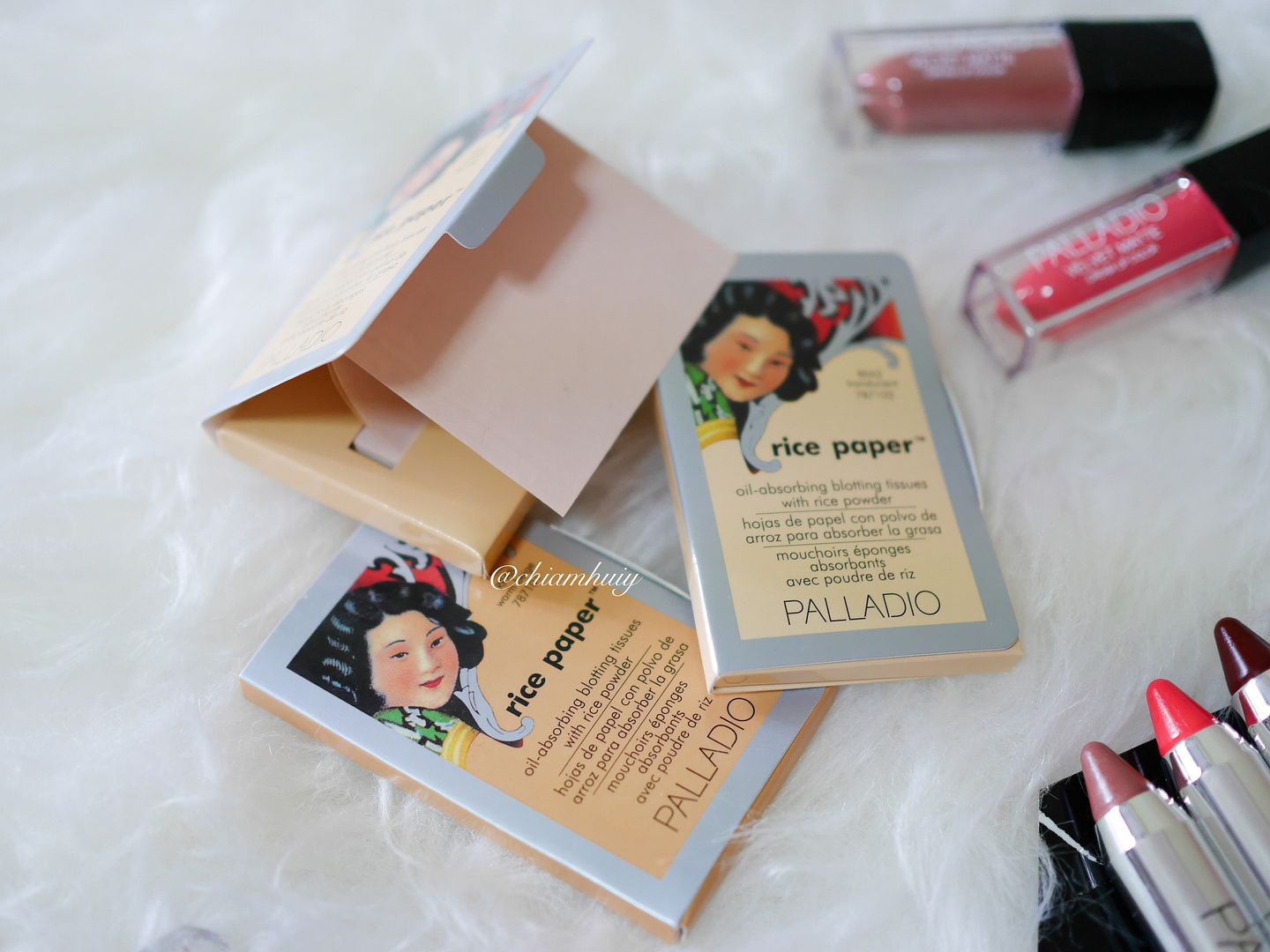 Can you resonate to the experience of having to constantly blot your face, because they turn so oily after just a few hours? Do you usually use blotting papers or just tissue paper? Personally, I don't have the habit of using blotting papers and I only use tissue paper so far, until I found
PALLADIO Rice Paper Blotting Tissue.
This blotting paper is quite interesting, and you'll be amazed by how powerful the absorbency is.
PALLADIO Rice Paper Blotting Tissue comes in slim packaging so it's easy to bring around. Comes in three shades:
Translucent, Natural and Warm beige.
I'm holding a giveaway now and you can win a set of ALL THREE shades!
The PALLADIO Rice Paper Blotting Tissue has two sides -
Matte (below) and Powdered (above).
Use the matte side to blot away shine throughout the day and the powdered side for touch-ups. If you have makeup on, use the powdered side so that your makeup stays intact.
The two key ingredients of this Rice Paper Blotting Tissue are:
1. Rice Starch,
known as Oryza Sativa - helps absorbs excess oil, minimizes shine and helps makeup last longer.
2. Finely milled powder
- helps blur fine lines and wrinkles, so that your makeup doesn't get affected and you can touch up at the same time
It's also created using natural rice for optimum oil control.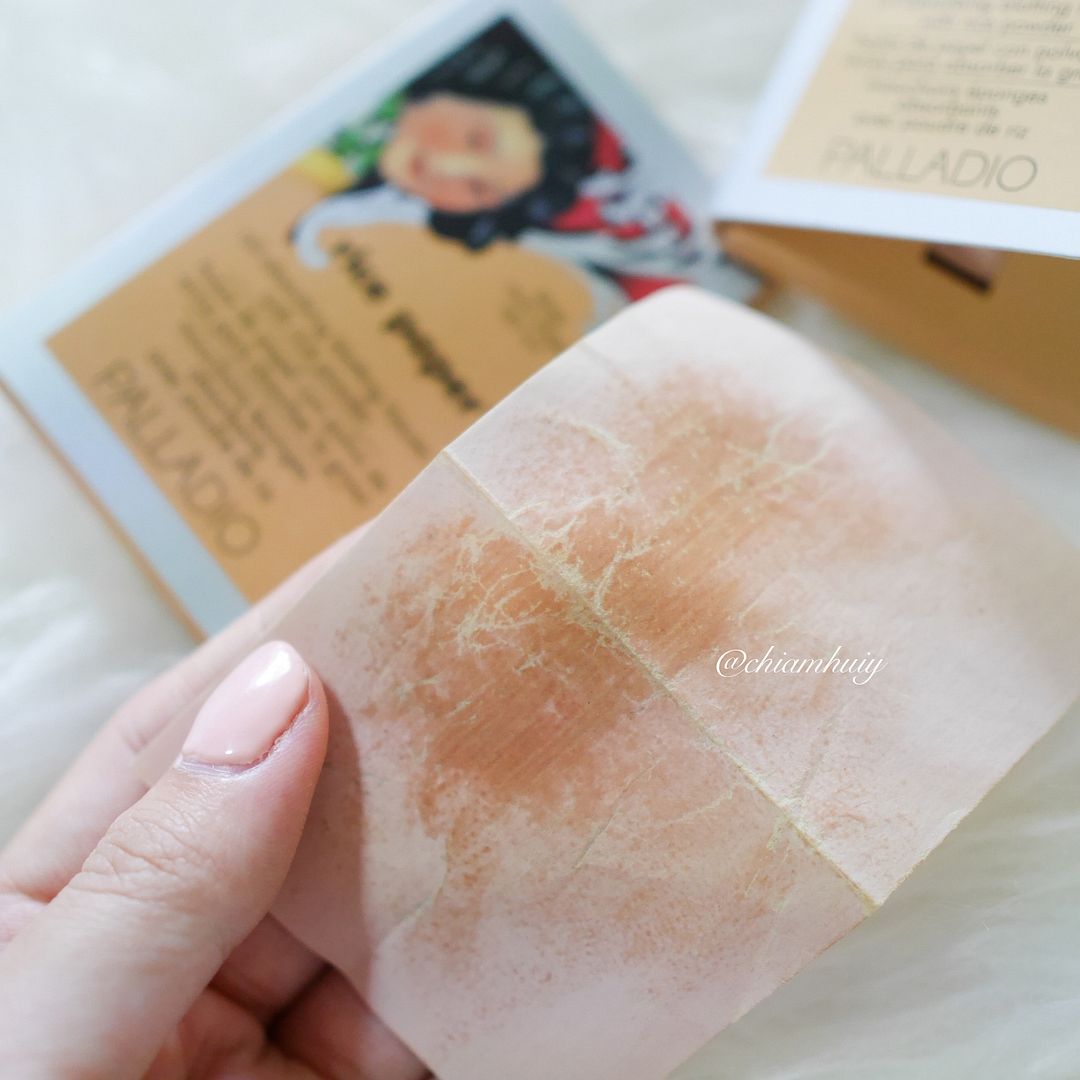 Are you as amazed as me? I only pressed this rice paper against my forehead once or twice and this is what I have. (Or is my forehead really THAT oily? hahaha). Either way, I am truly impressed by the absorb power of this blotting paper. What's more to love is the powdered side which allows me to blot and touch up at the same time. Talk about killing two birds with one stone! ;)
I would say this is very handy to have if you have oily skin, or you tend to look for tissue papers when your face turns oily after a while. For me, my face gets oily easily especially when I have makeup on. Guess now I have a saviour handy now!
For more, visit
Palladio Singapore facebook page.
Thanks for reading! ❤
Love,
Celine
Instagram: (@chiamhuiy)
Dayre: (@chiamhuiy)