Do you call yourself someone who has an artistic flair? If yes, you might want to pick up these
TOO FACED Sketch Marker Liquid Art Eyeliner
and take makeup to the next level! These lovely markers come in 12 colours, so you can be sure you have all the colours to play around. I have to say, these markers stay on so well, it doesn't really budge!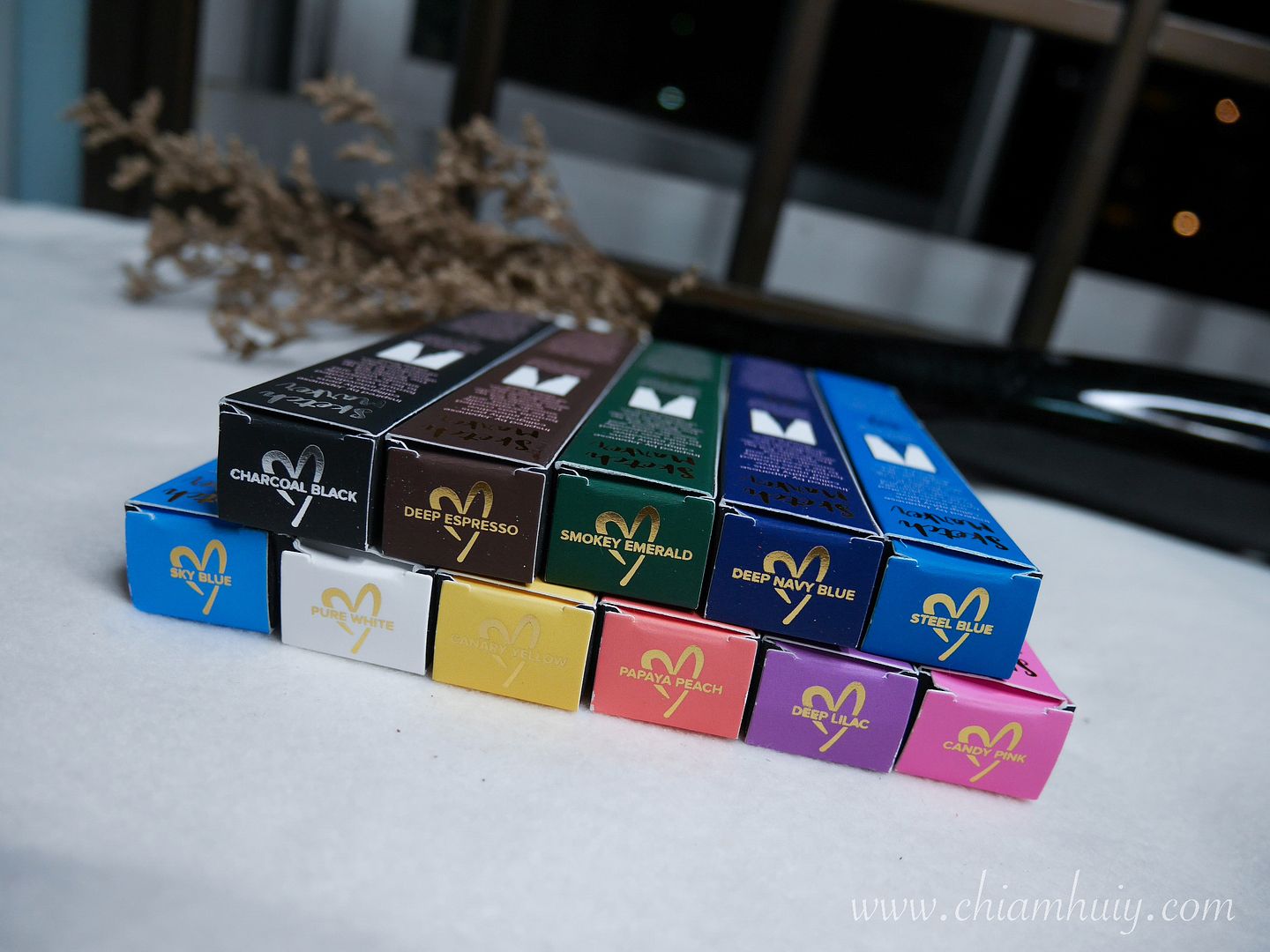 Like most of TOO FACED cosmetics, these TOO FACED Sketch Marker Liquid Art Eyeliner comes in a sweet lovely pen design with a small heart shade on the cap itself.
A good old black eyeliner from this range performs rather well. The colour is very intense and it doesn't smudge and IS waterproof. See swatches below.
From left:
Charcoal Black, Deep Espresso, Smokey Emerald, Deep Navy Blue, Steel Blue, Sky Blue, Pure White, Canary Yellow, Papaya Peach, Deep Lilac, Candy Pink
I left these eyeliner swatches on my arm for a few hours and they didn't smudge at all. Since it's a liquid eyeliner essentially, it practically stays on the skin after it dries up.
Can you see how other lighter colours look so vibrant as well? Unlike most colour eyeliners which look really faint in real life, the unconventional colours (eg. pink, yellow, white) in this TOO FACED Sketch Marker Liquid Art Eyeliner range did impress me.
I'm pretty sure these TOO FACED Sketch Marker Liquid Art Eyeliner would come in handy if you would like to add a pop of colour to your eye makeup. Try them out today! They're available on
Sephora Singapore
at $32 each.
Thanks for reading! ❤
Love,
Celine
Instagram: (@chiamhuiy)
Dayre: (@chiamhuiy)