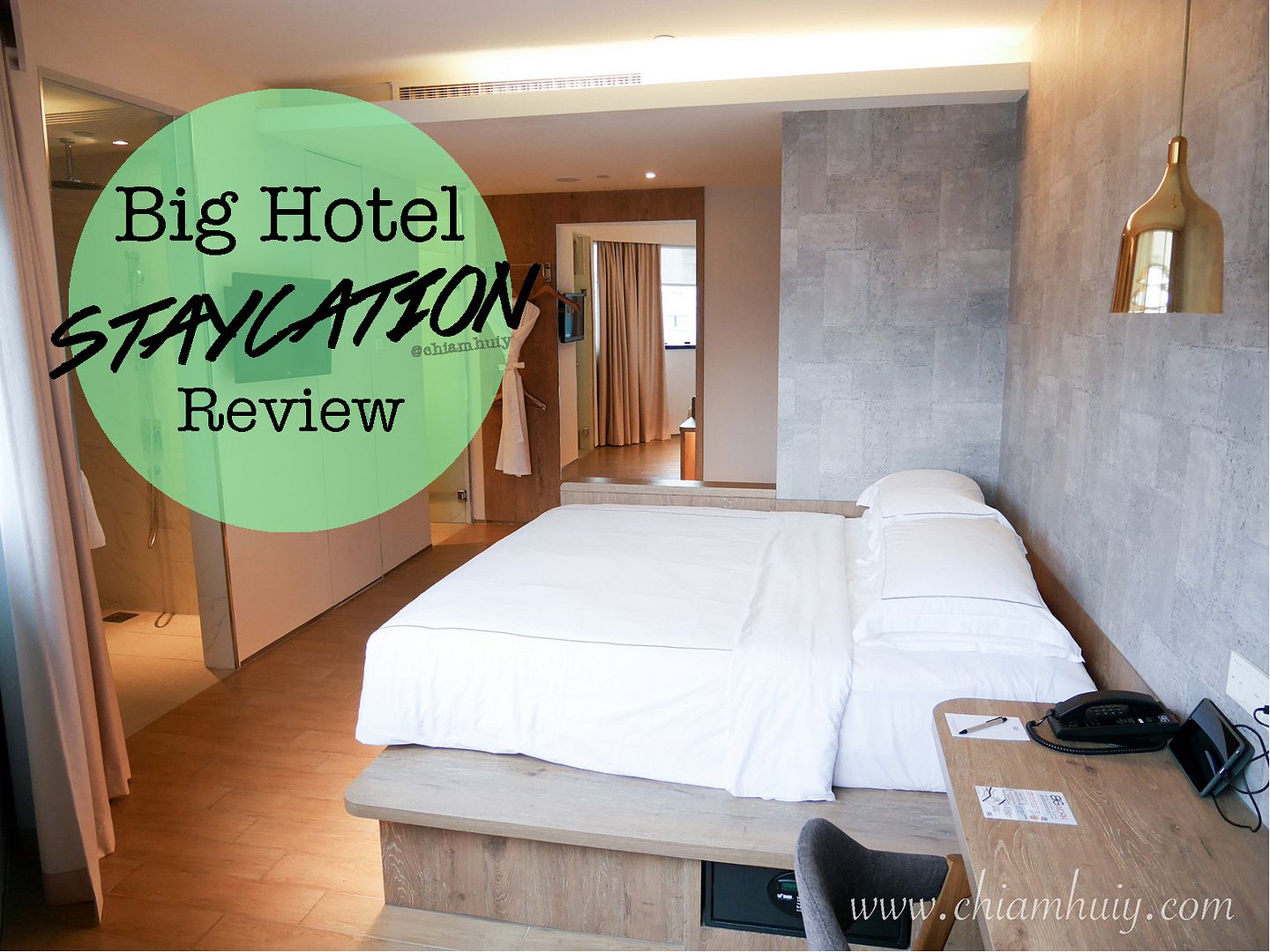 Choosing a hotel for staycation comes with many deciding factors - the
location
, the
size
of the room, the
price
of the room and so on. Most of the time, boutique hotels (rather than fancy 5-star hotels) are more favoured choices amongst Singaporeans for their staycation option because of their unique interior design with affordable price tags. Hipster youngsters nowadays tend to look for contemporary designs that are instagram-worthy, and I guess Big Hotel could just be the choice for you!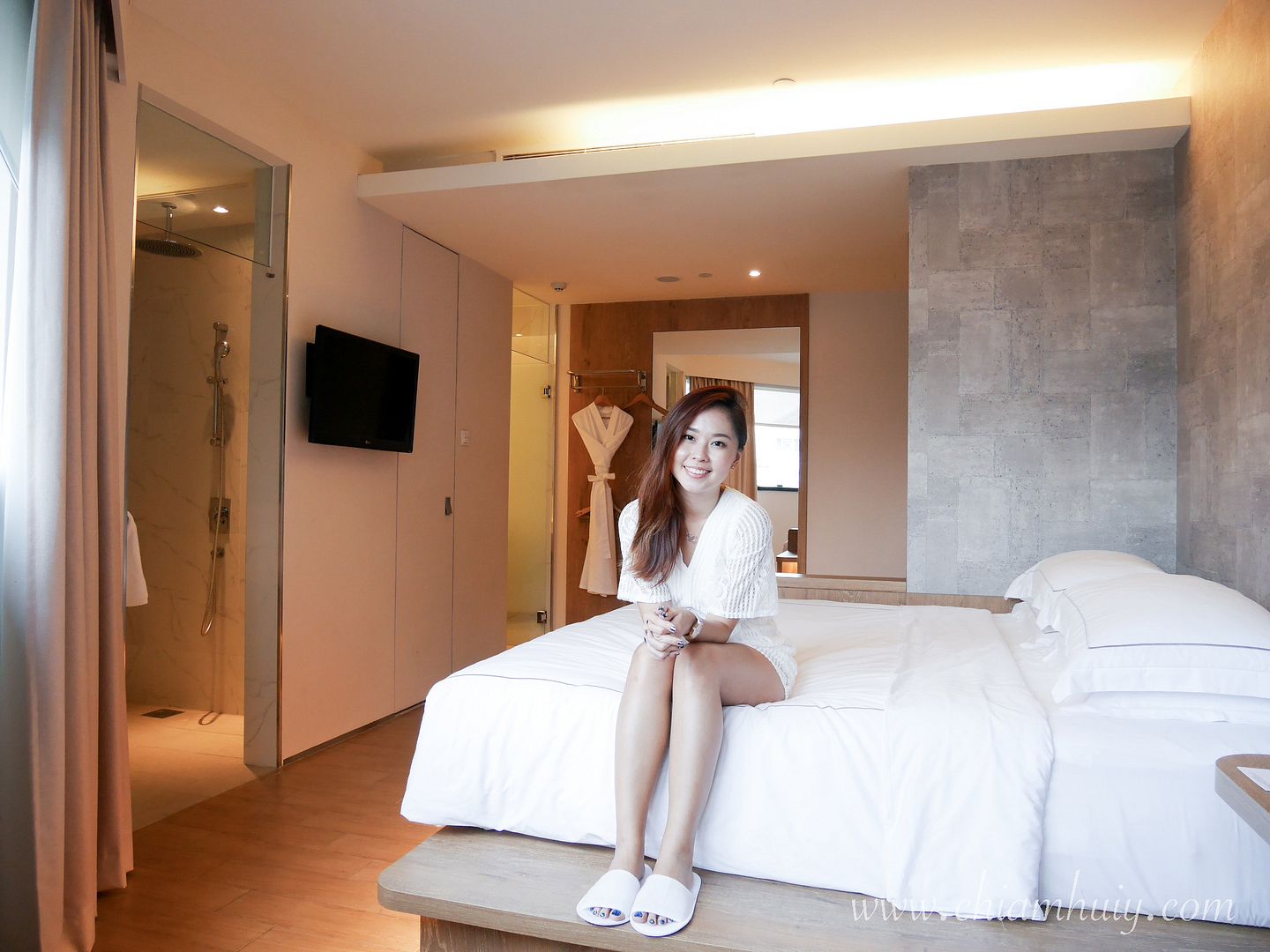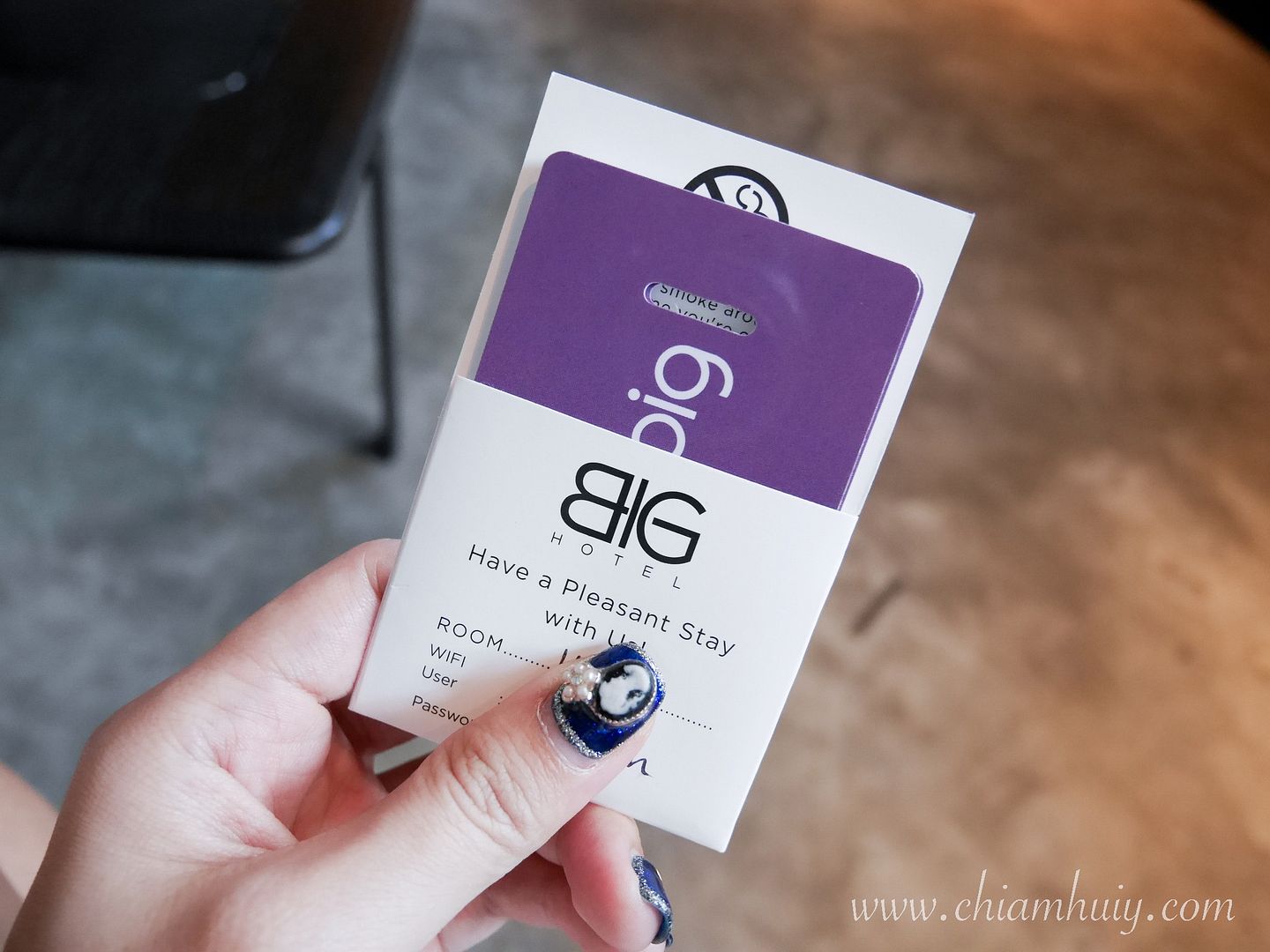 The hotel lobby is situated on the basement with a nice flight of stairs leading to it. For some reason there's always a long queue at the reception, I'm wondering is it because the occupancy rate was high during the weekends. If it is, I won't be surprised! Considering the hotel rates are very reasonable for the location and the rooms.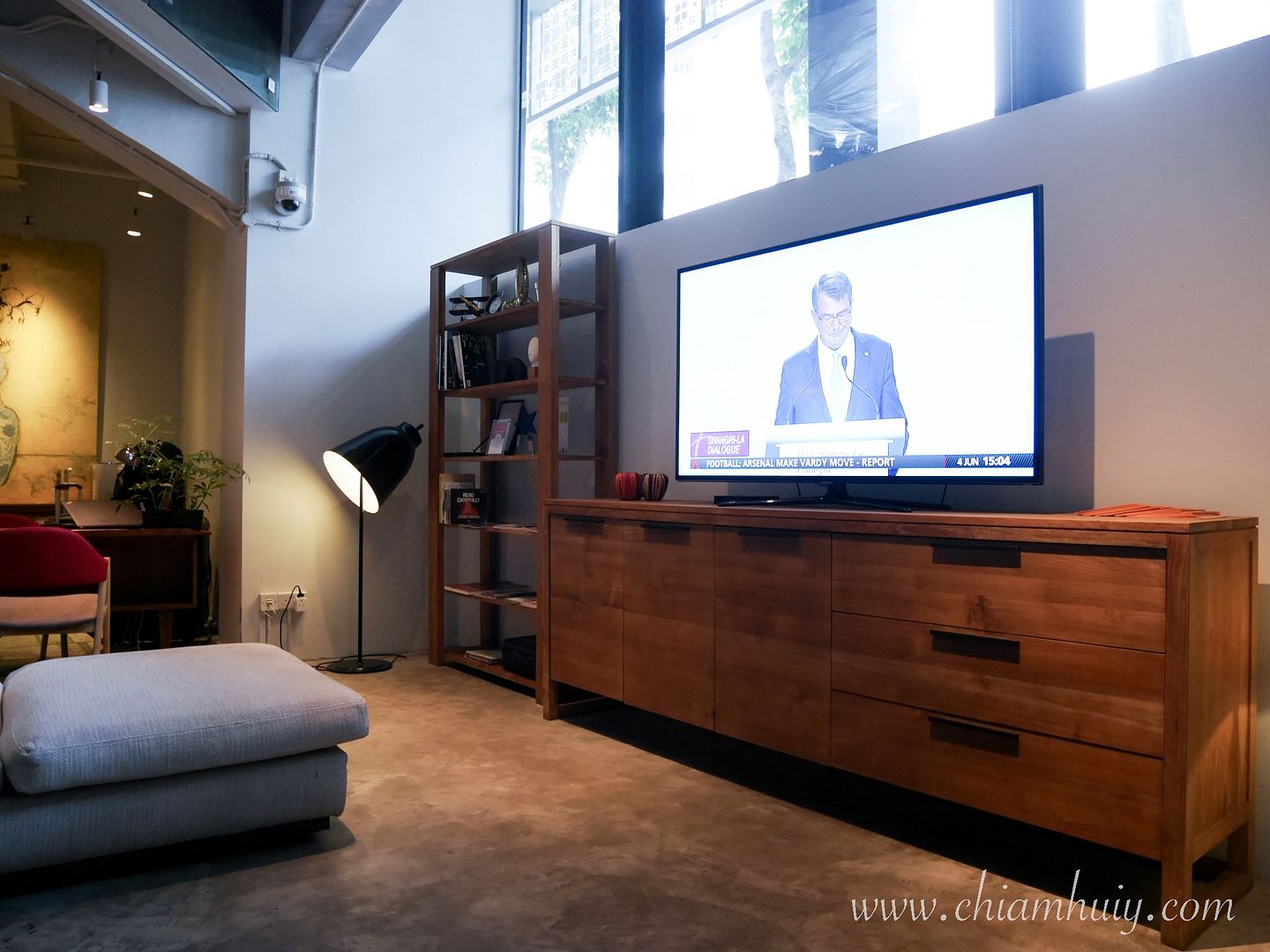 Instead of your usual hotel lobby, BIG hotel makes your feel at home by turning their lobby into a huge living room concept.
Our choice of room was
BIG hotel Bigstar Suite,
because we thought the size was perfect. We like our rooms to be more spacious. It really depends on personal preferences. To be honest, their standard rooms - Superior Room – is a little too cramped for me. Michael and I don't like rooms that are too cramped, but if you are the kind of person who doesn't mind the size of the room for just a few nights stay, I think the room is still pretty decent with all the necessities provided. However if you're like us and you like to have more space to walk around, I would definitely recommend you BIG hotel's suite rooms, because these rooms are definitely worth more than what you pay for. Plus, they are not too expensive either!
Don't you agree this room size is perfect?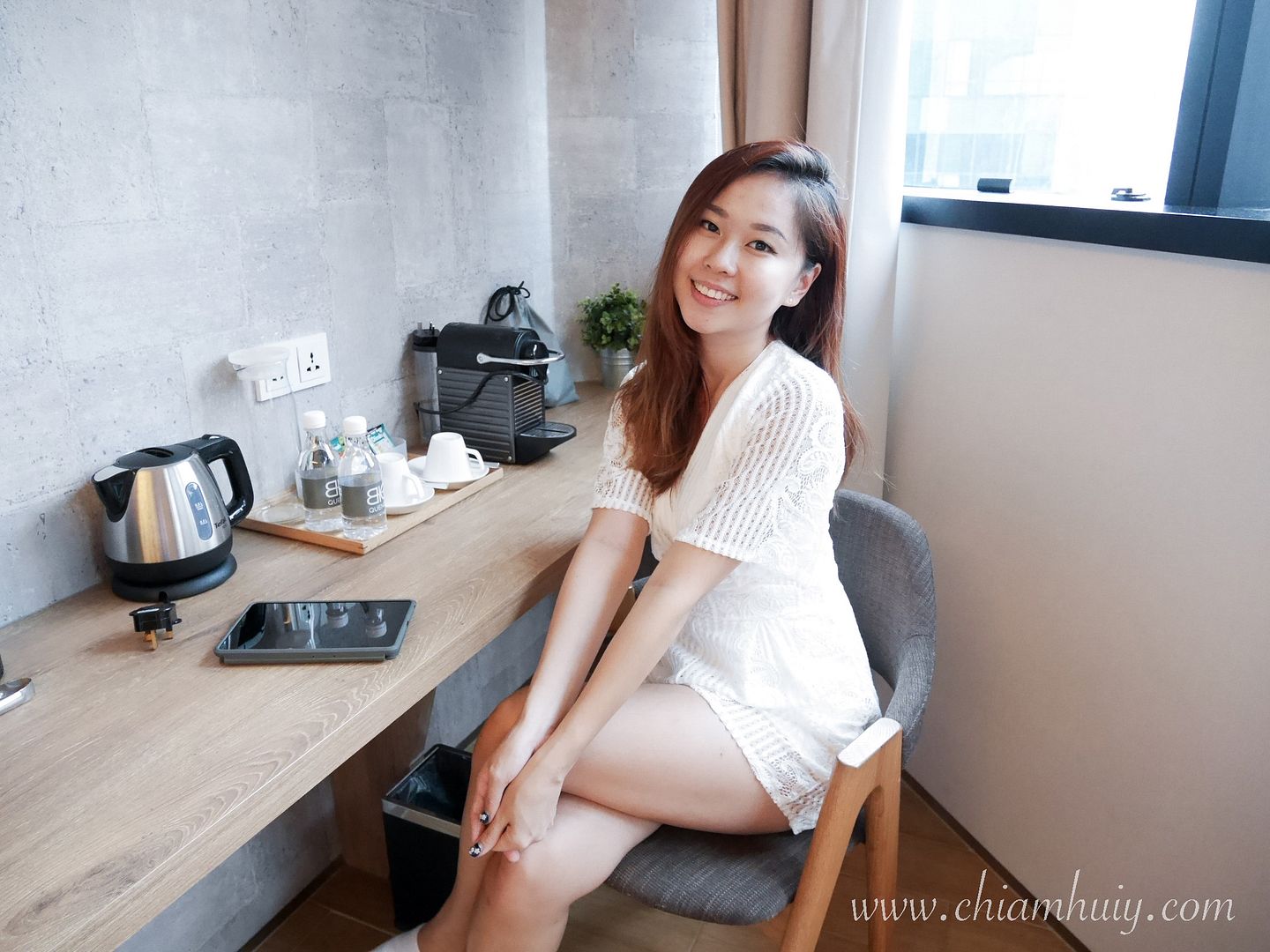 At my favorite corner, which serves as a work desk/ vanity desk/ relaxation corner for a cup of coffee. Spot the Nespresso machine!
USB ports available for you to charge your devices
Another great thing about BIG hotel is their in-room tablet. This tablet allows you to control the lighting, the television and movies-in-demand. It saves the trouble of having you to get off the bed to off the lights. Talk about technology!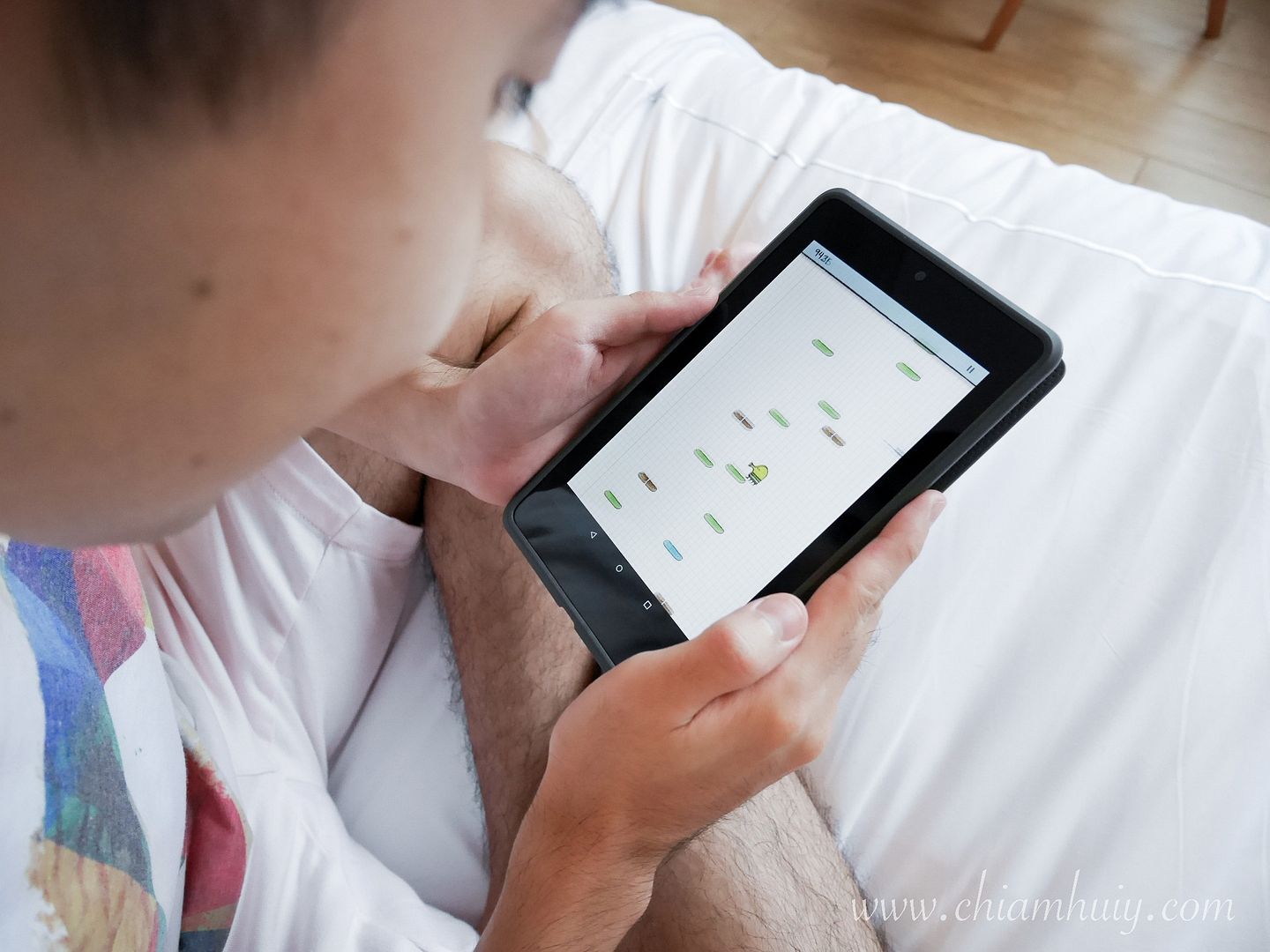 Games are even provided in the tablet hehe.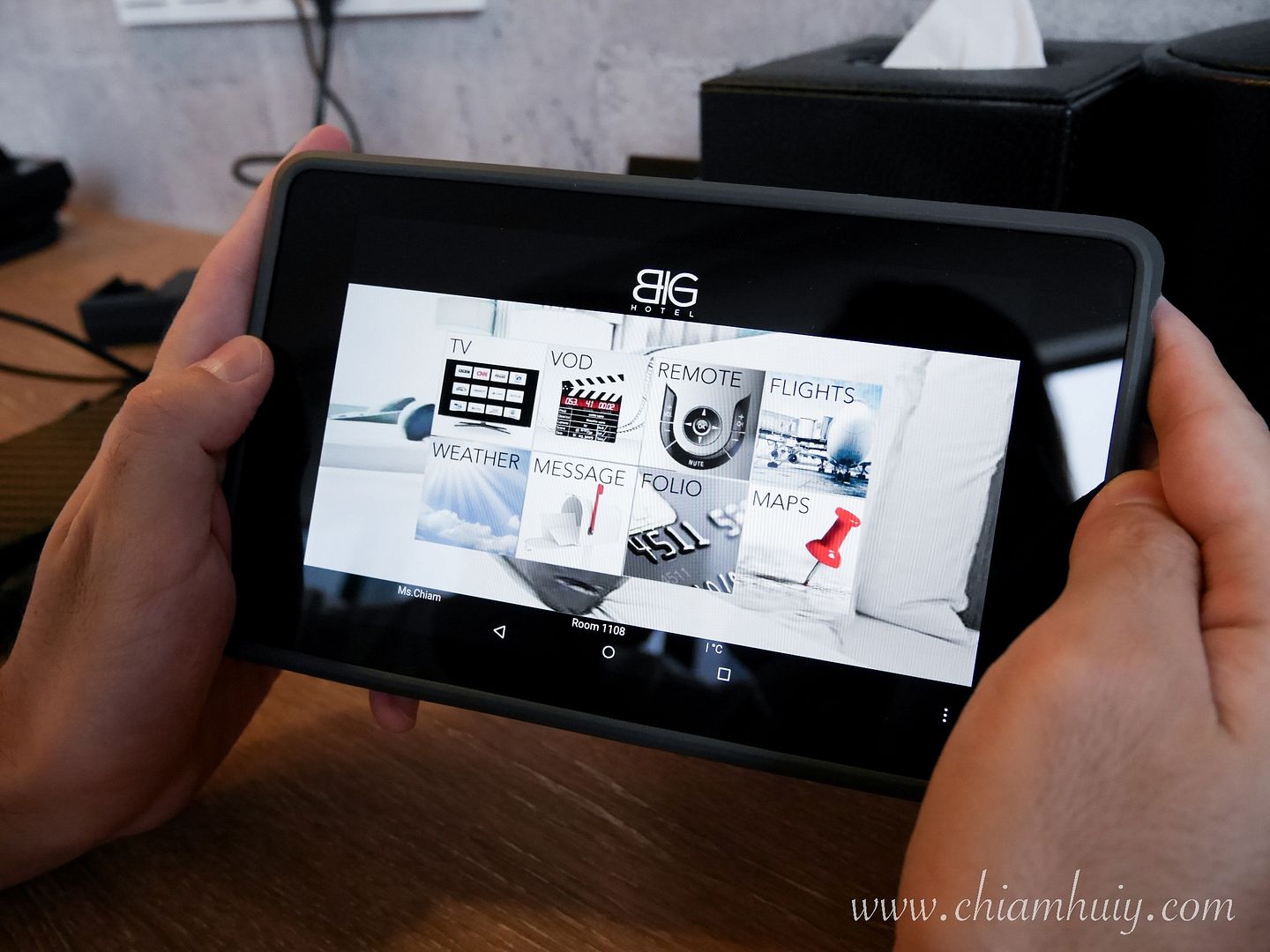 Controlling the room's lighting with this one tablet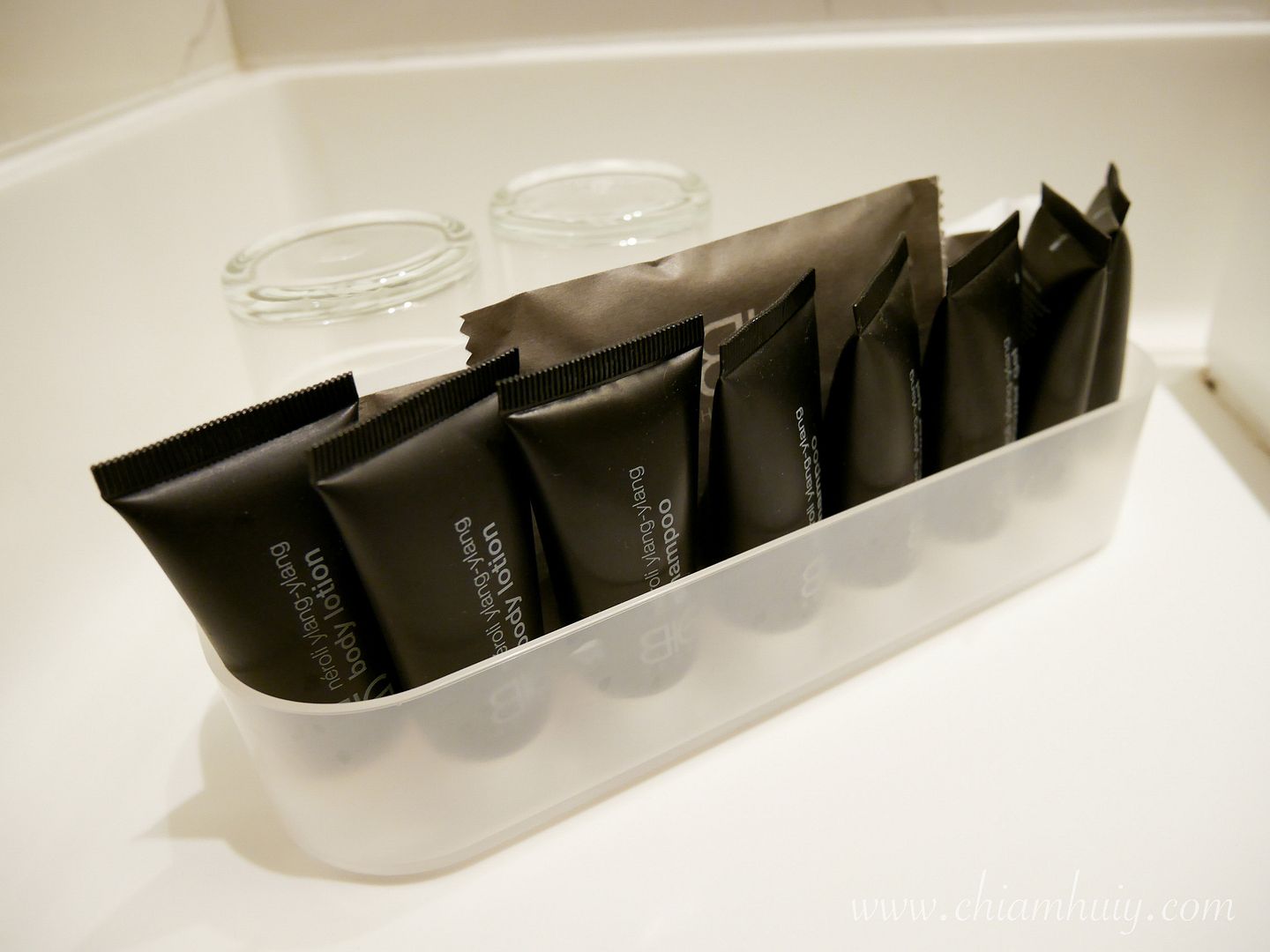 Necessary toiletries provided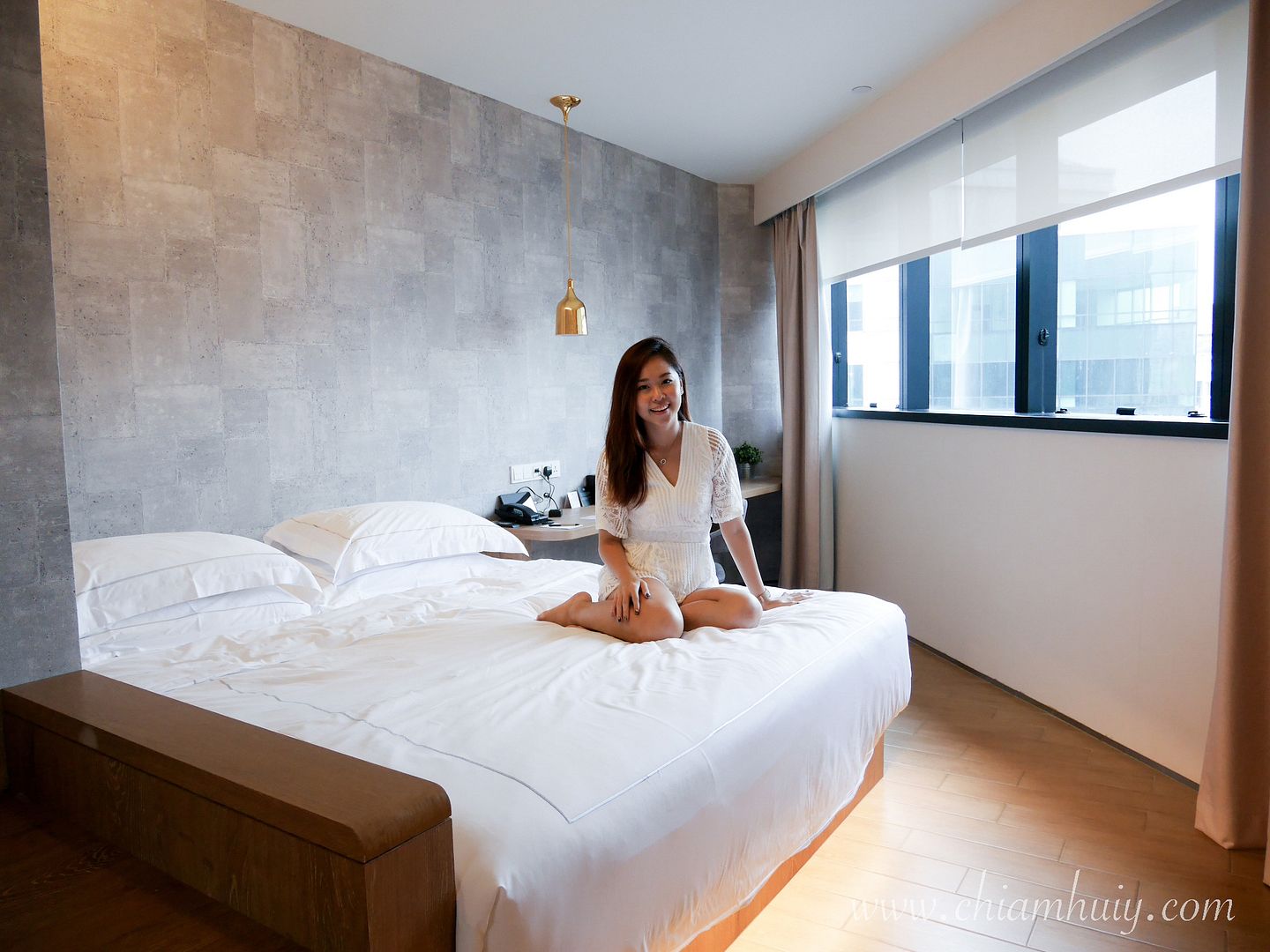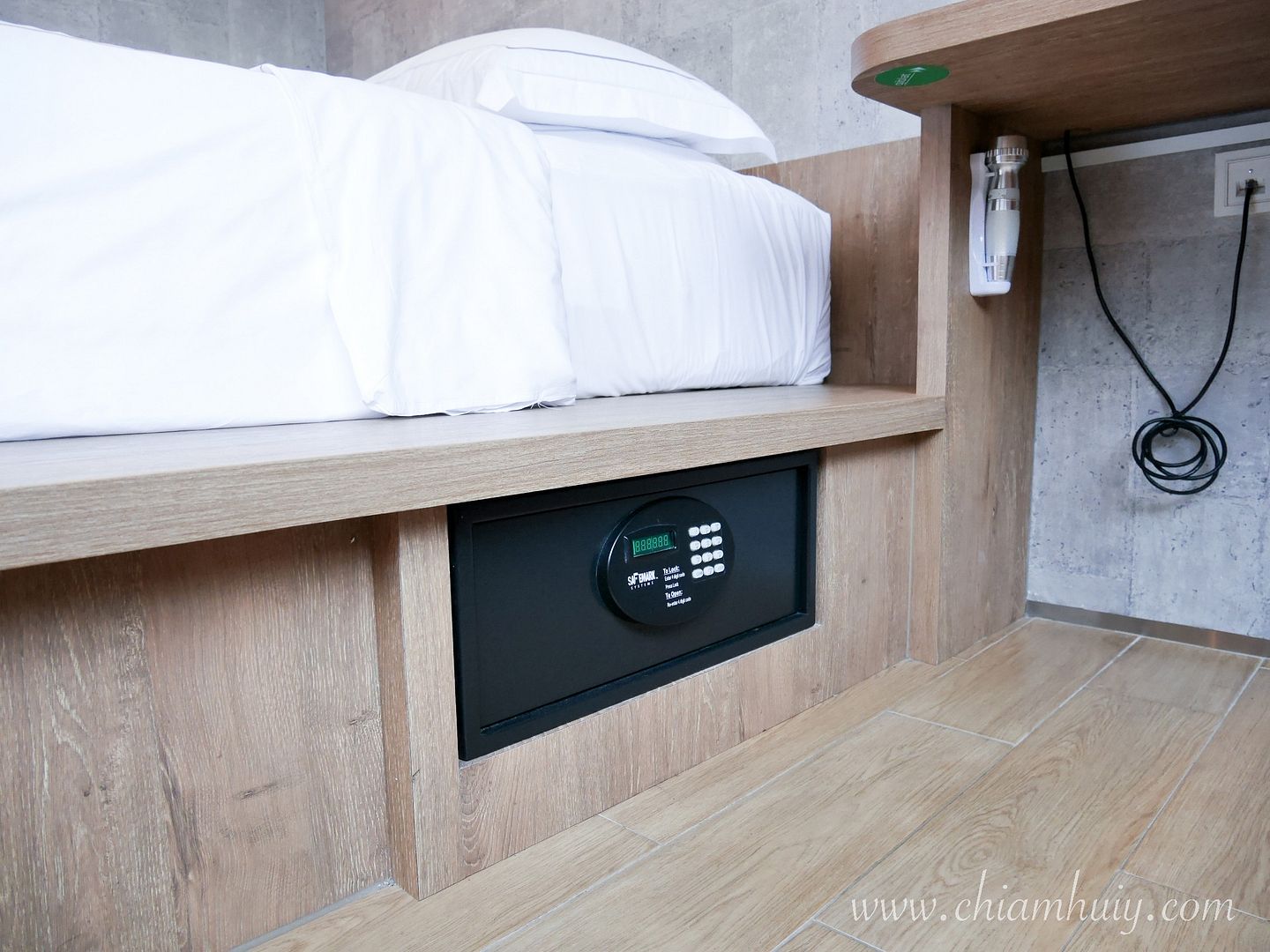 BIG Hotel also maximises space by having an elevated platform for the mattress, which allows things like the safe to be installed underneath.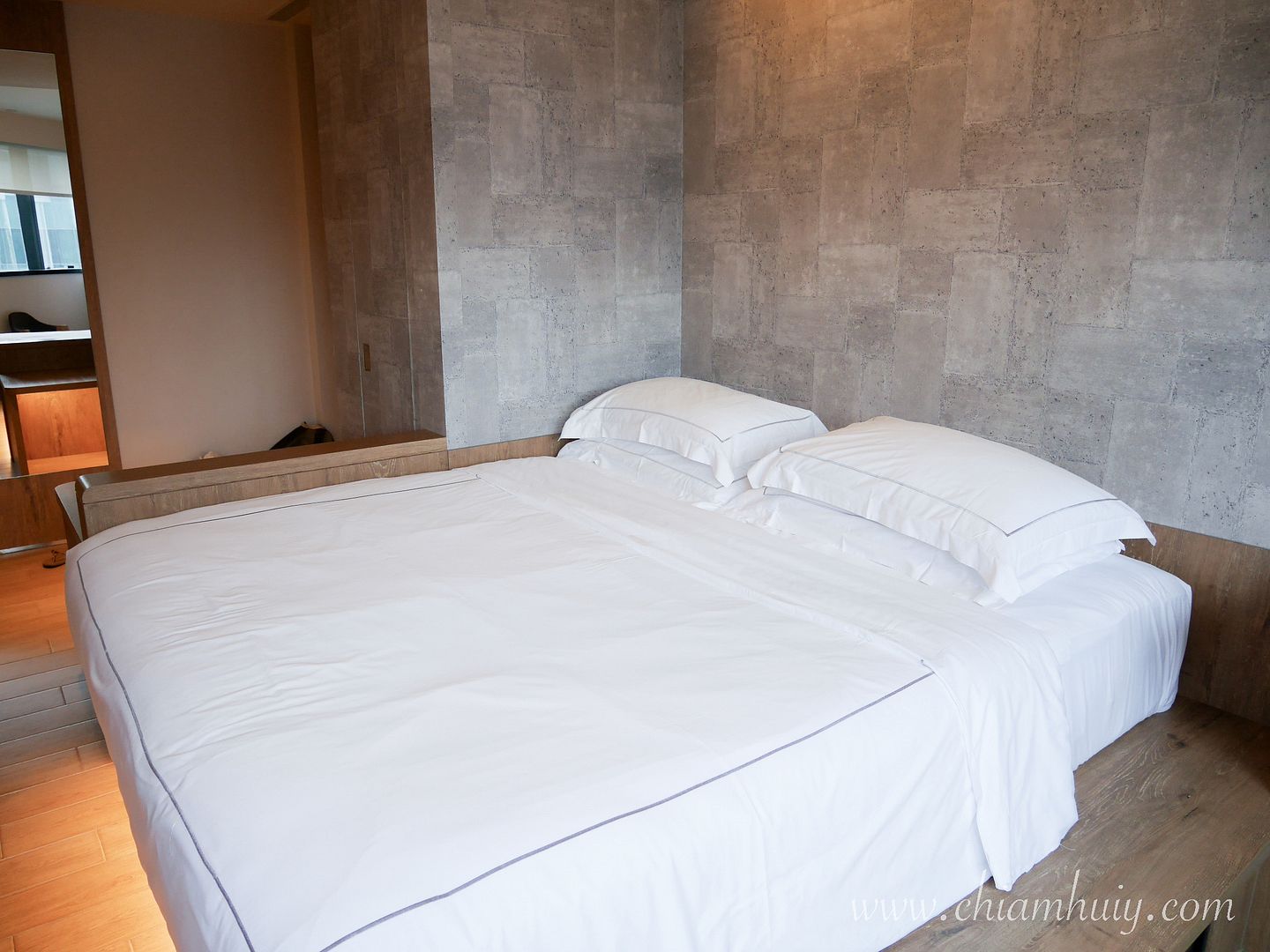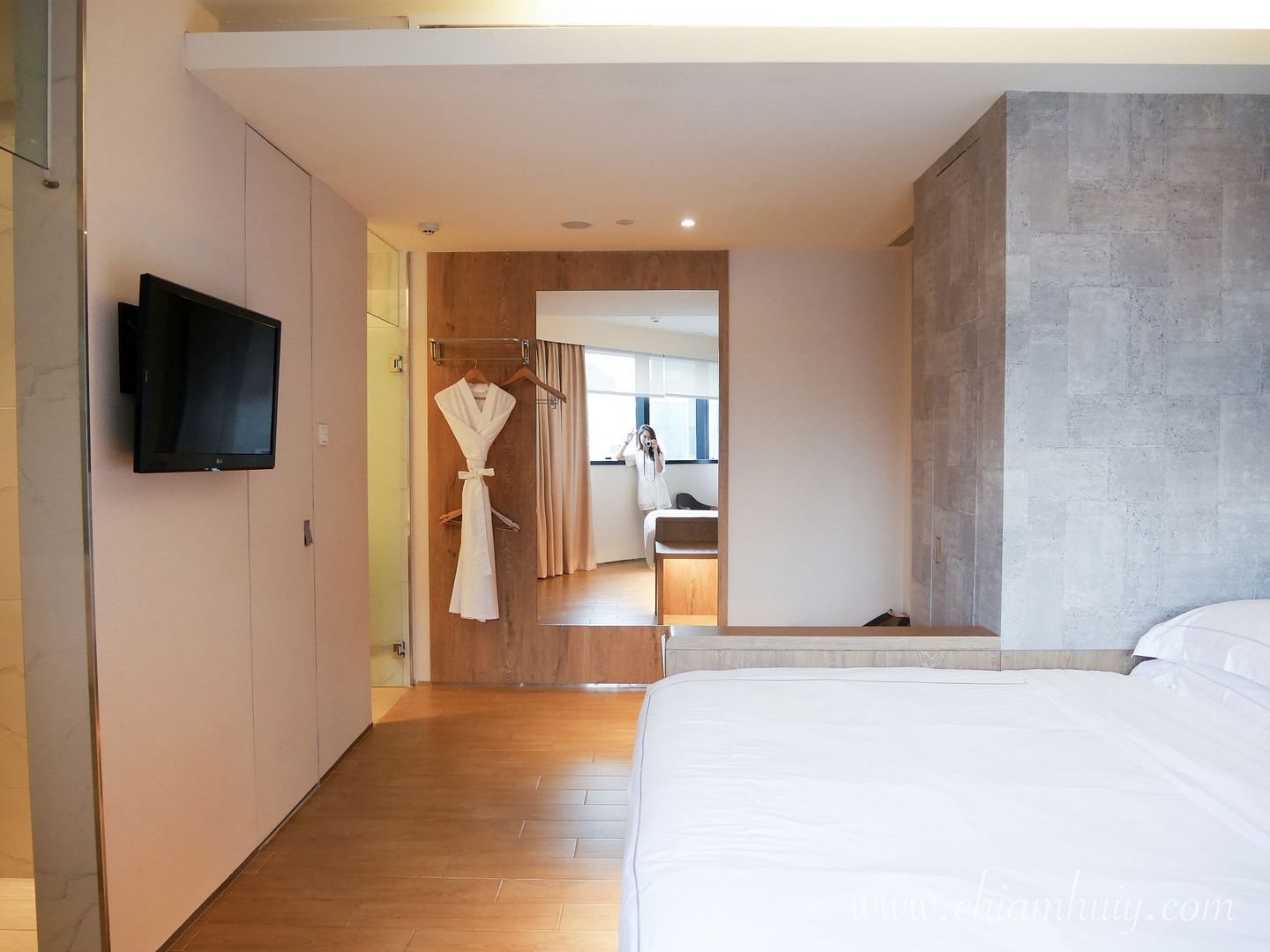 No wardrobe, just hangers and robe to keep things simple.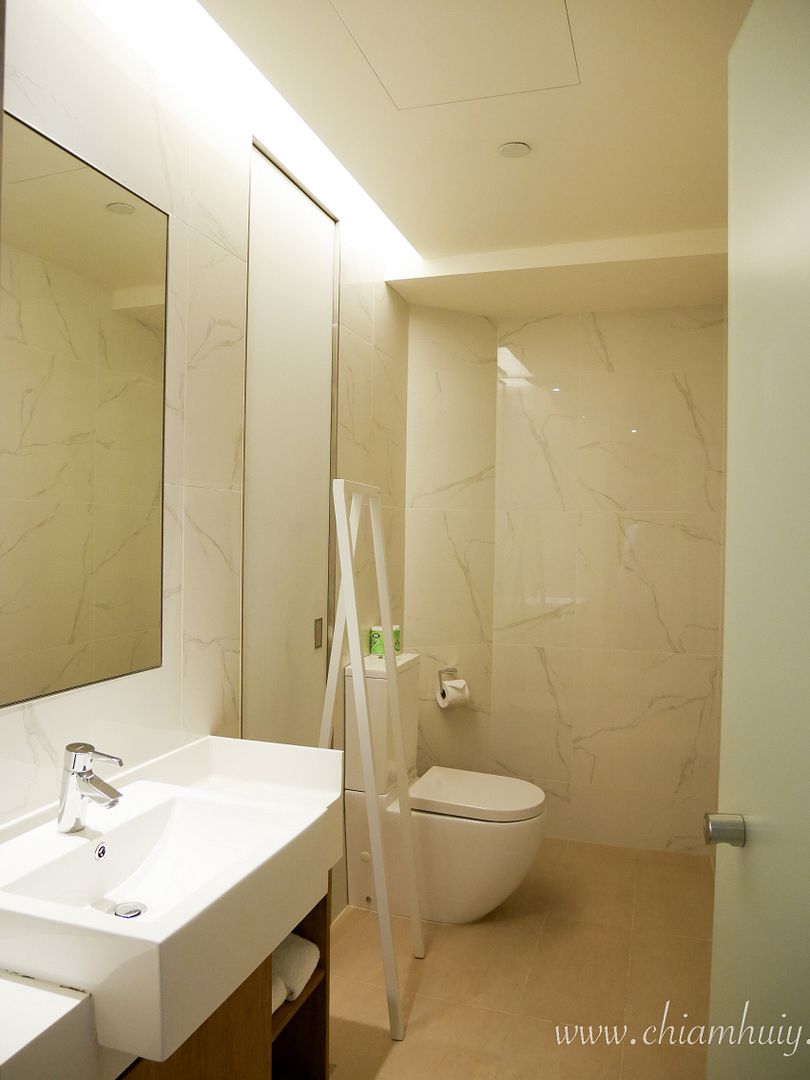 Switching off the lights and preparing to head to bed WITHOUT having to walk to the physical switches ;)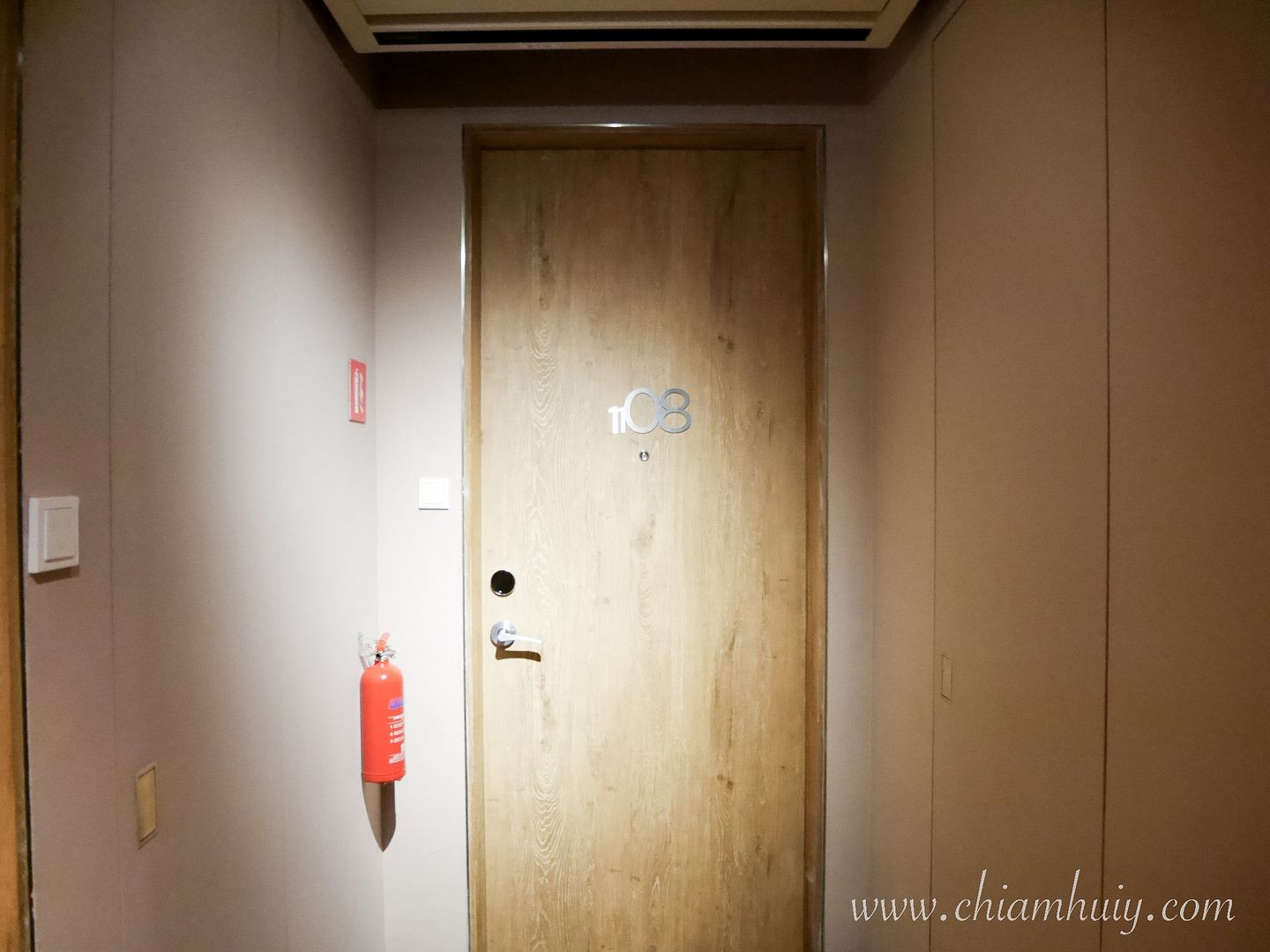 The downside of the rooms is that there's no refrigerator, which is perfectly fine for me because there's ice dispenser outside our room. Besides, it saves electricity and I welcome this idea.
Don't belittle this humble hotel, BIG hotel also has a gym!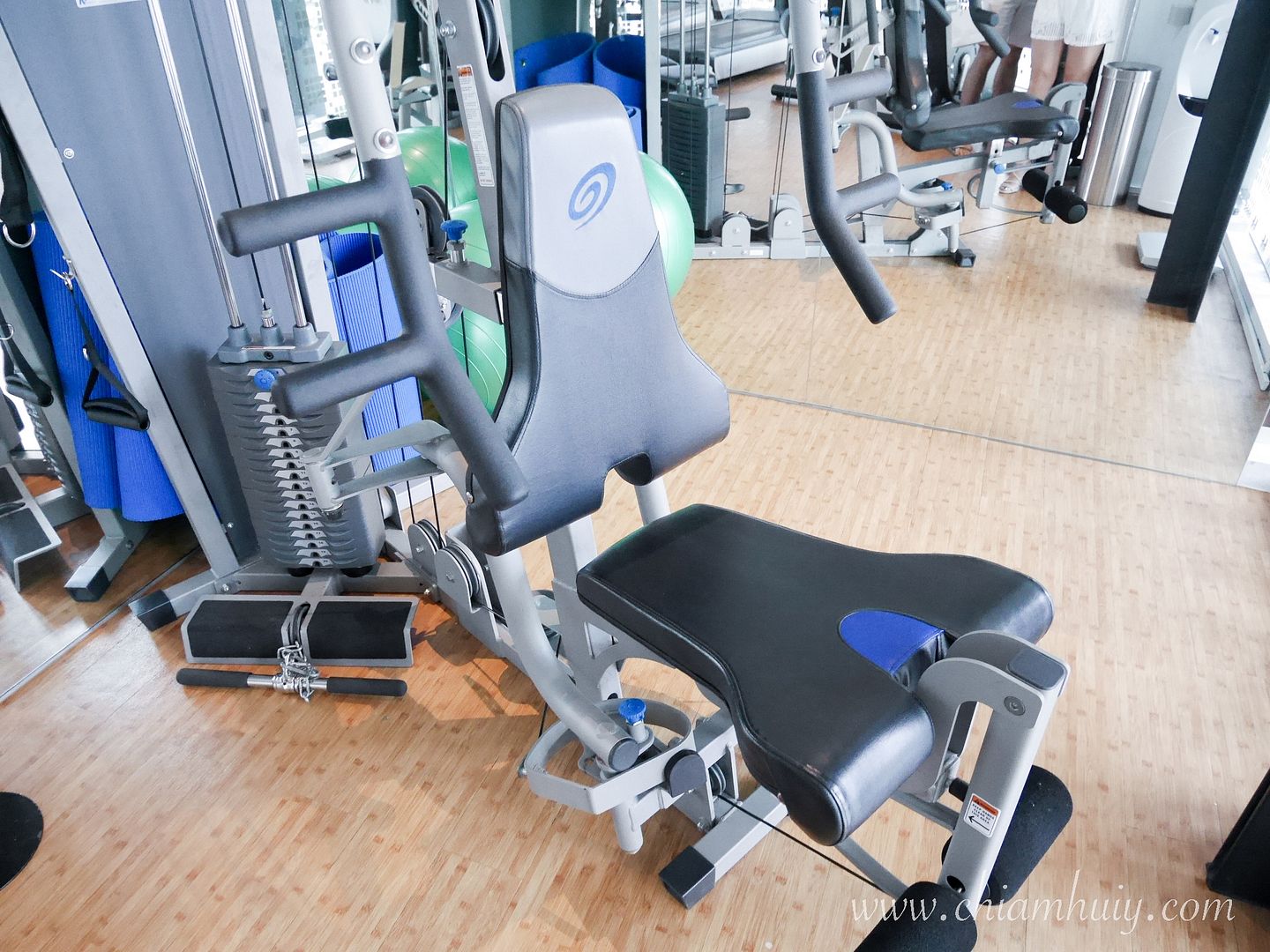 Though small, it has quite a lot of equipments and machines available.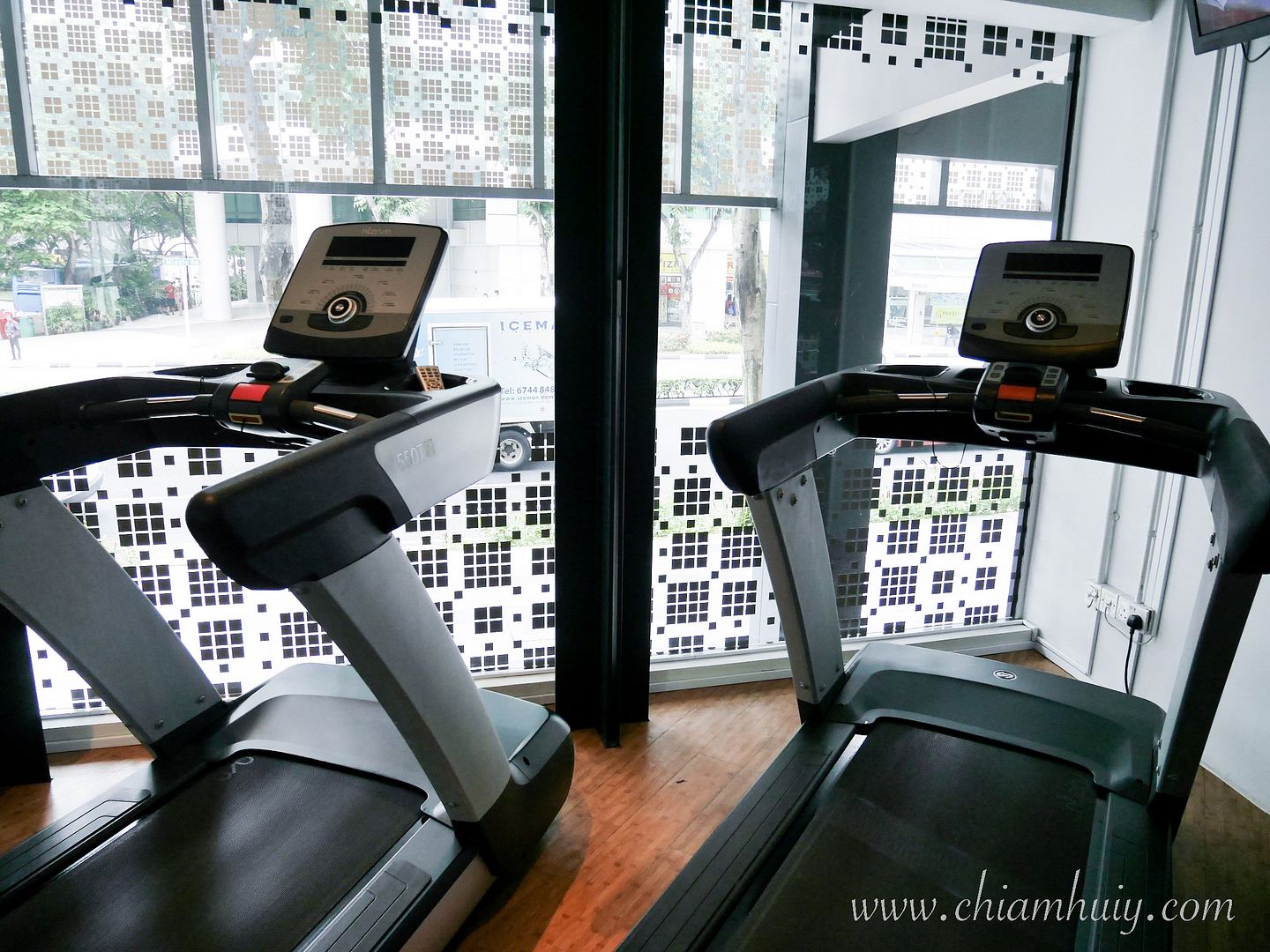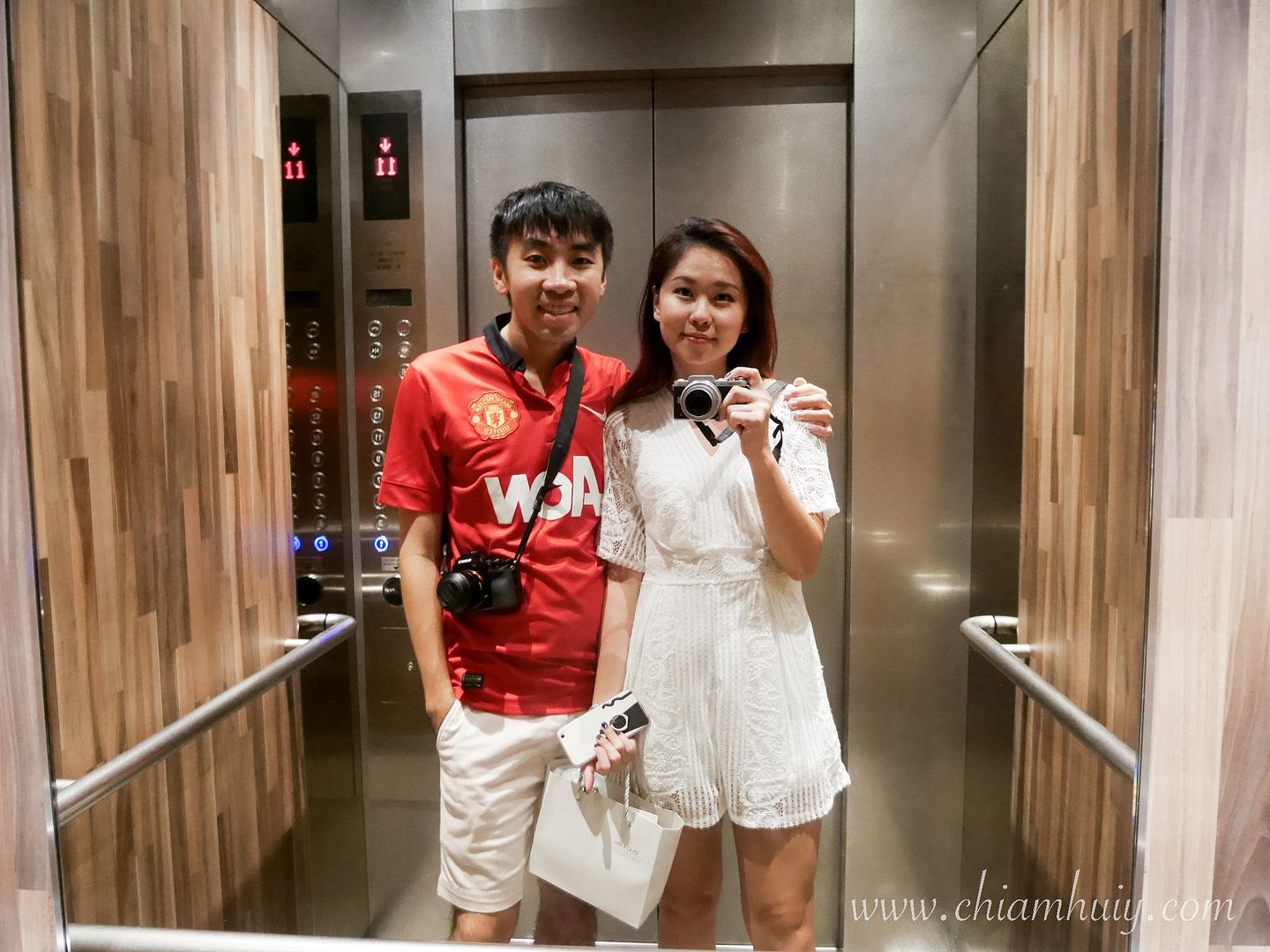 All in all, I truly enjoyed my stay at
BIG Hotel Singapore
! It's located right in the middle of town (bugis area), just a stone's throw away from Sunshine plaza, which means food options like Victor's Kitchen and Thai food! The receptionist are very polite and friendly too, and they served us quite fast during check in and check out.
BIG hotel can also be a good choice for hosting parties! We saw a 21st birthday party held in their Suite room.
Finally, thank you BIG Hotel Singapore for hosting us! :)
BIG Hotel Singapore
Address: 200 Middle Rd, 188980
Phone: 6809 7988