Finding a comfortable, value-for-money and strategically located hotel in Hong Kong is not easy. We all know that Hong Kong city is pretty much land-scarce, even worse than Singapore where we find buildings tightly packed together side by side. Because of this, Hotels in Hong Kong are more often than not very cramp and tiny, making someone even without claustrophobia to feel a little uncomfortable during their stay. Fortunately, I found
OZO Wesley Hotel
in Hong Kong, well-positioned in between Central and Wan Chai, which is very near many tourist attractions and good food places.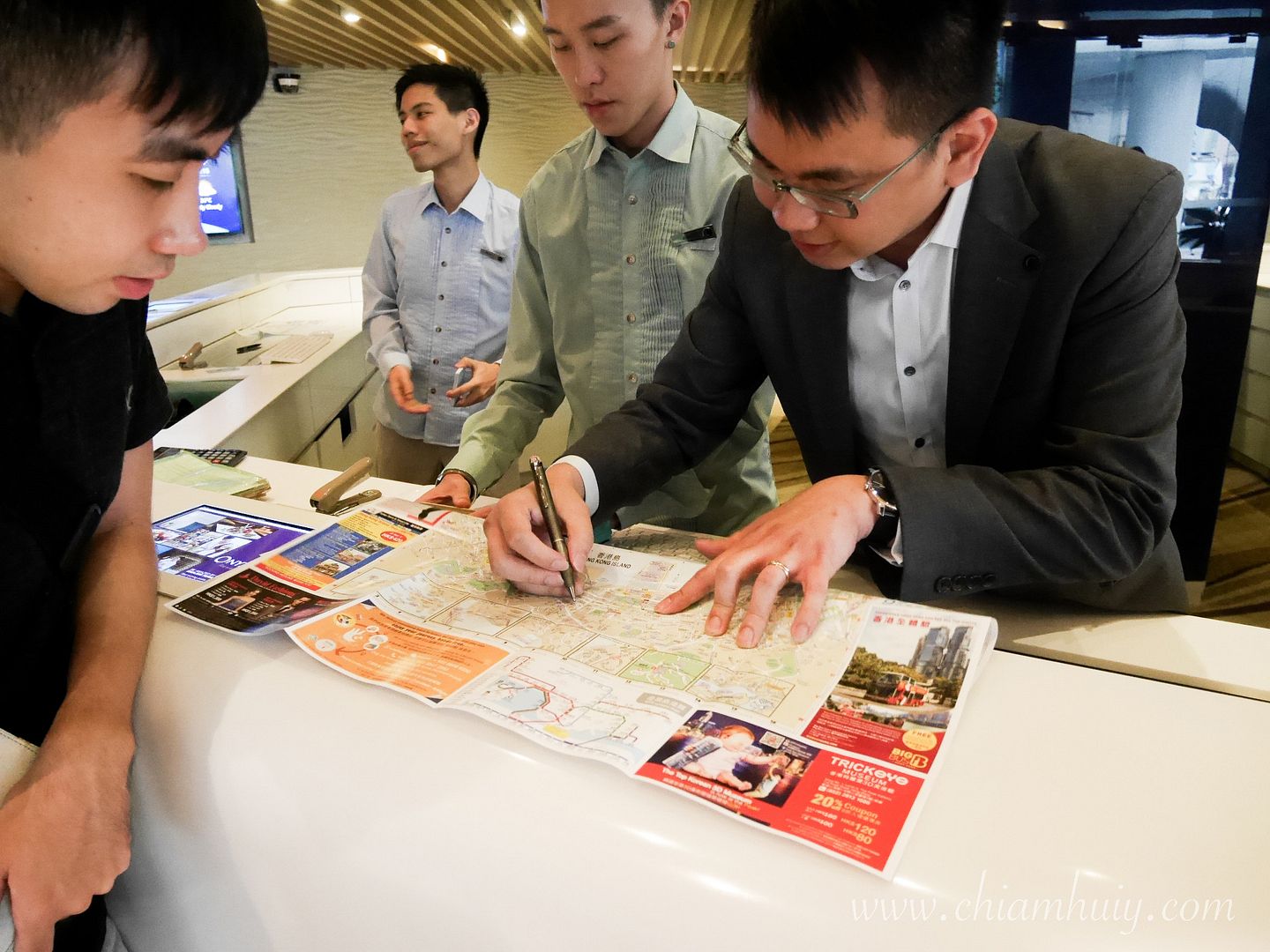 When we first reached, the hotel receptionist greeted us enthusiastically and proceed to check us in. After we're with the administrative, I did not even have to ask for directions and the hotel staff already asked if I have any places in mind. He kindly pulled out the map (available for all hotel guests) and started jotting down the nice places to eat. We requested for good local food, and so he recommended a few just around the hotel.
OZO Wesley Hotel rooms are very neatly arranged along the corridor. I like that the use a brighter white theme rather than dark and cold.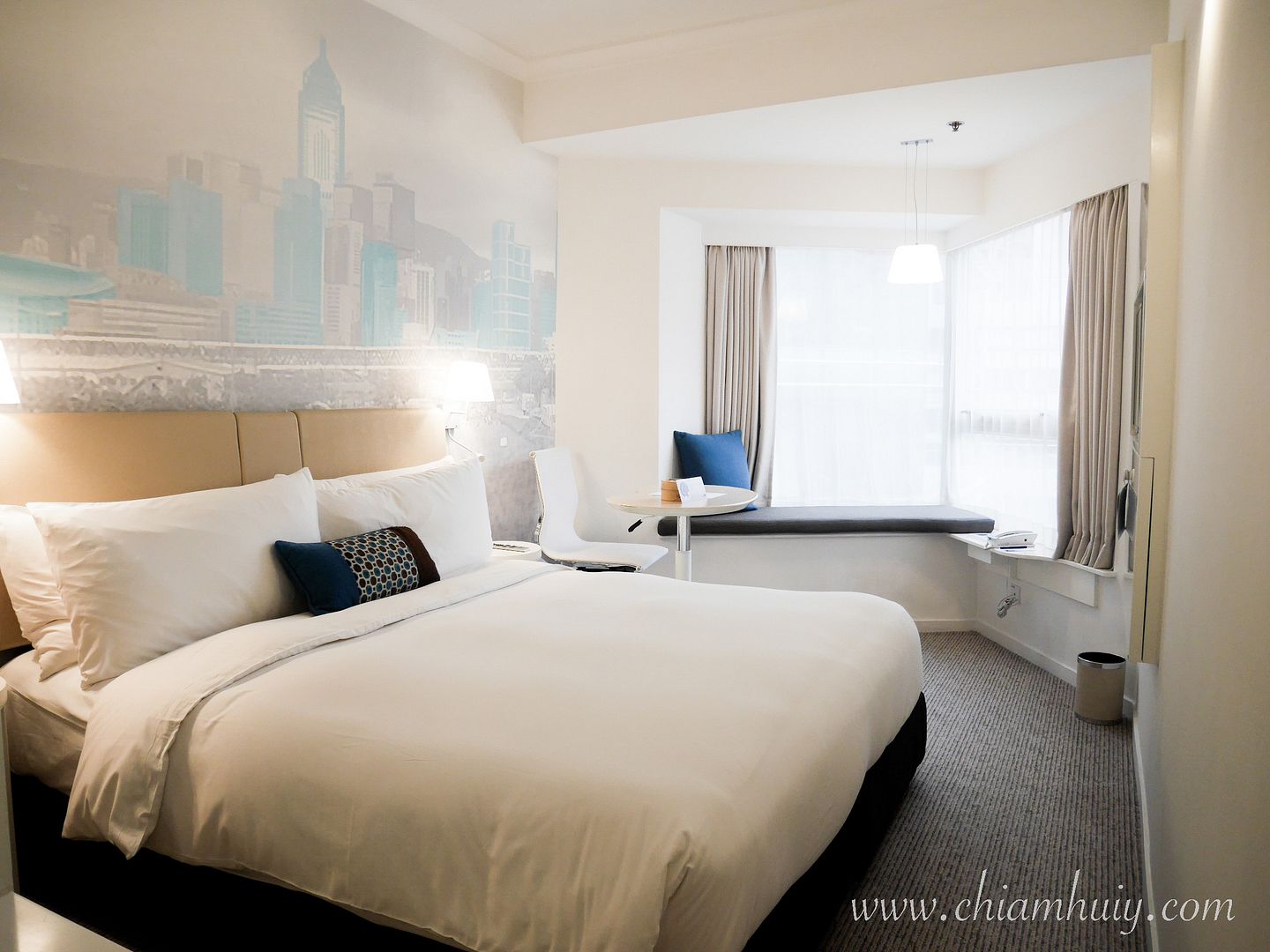 When entered, the theme welcome me with a bright cheerful note. I guess it's really just a personal preference, I like to have the room in bright white theme, or washed out colors.
To my pleasant surprise, the room isn't too small! There's space to walk around and there's even a business table for work purposes.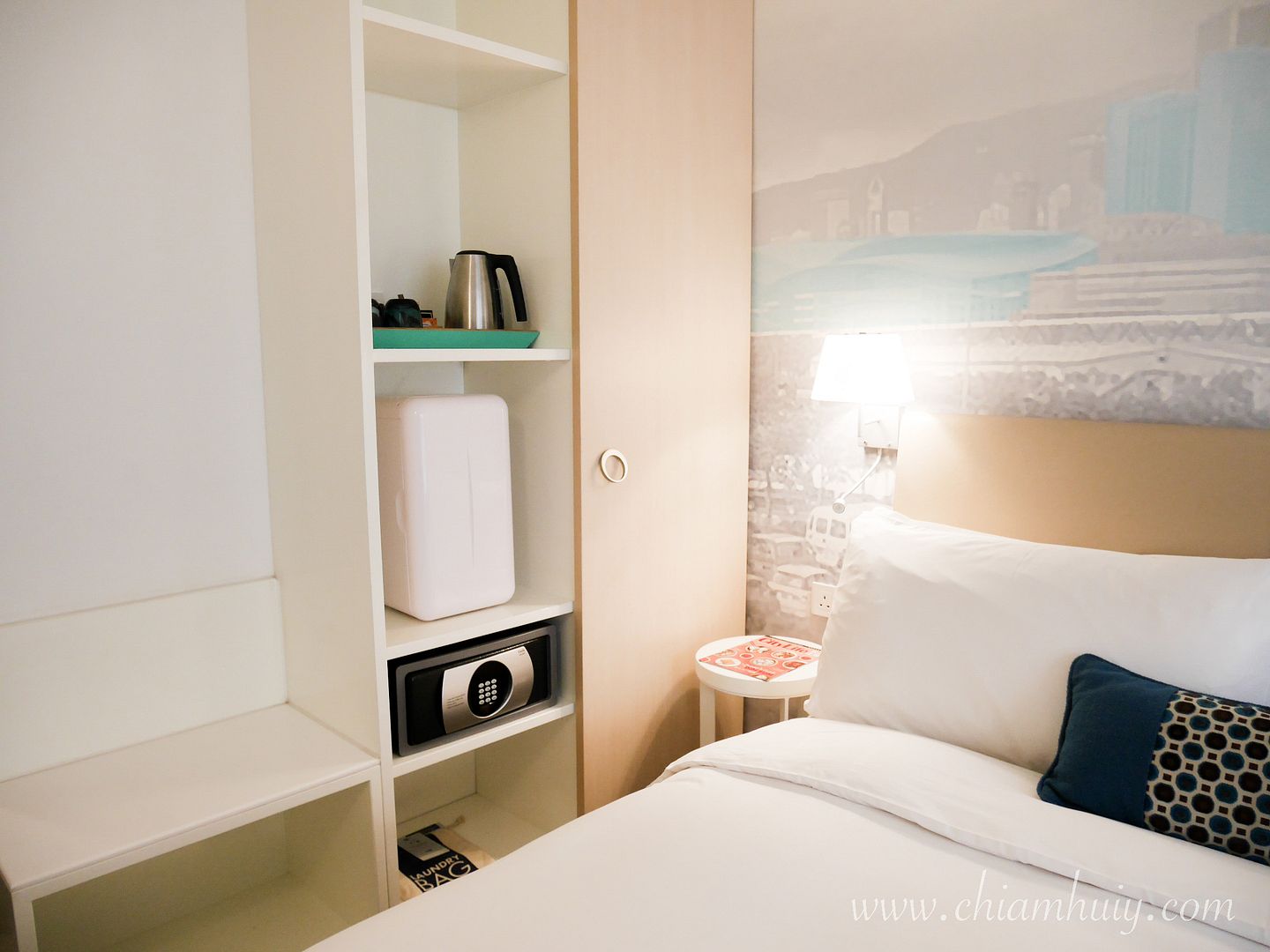 Necessities and appliances are well tucked in the cabinet as well, to keep the room clean and tidy.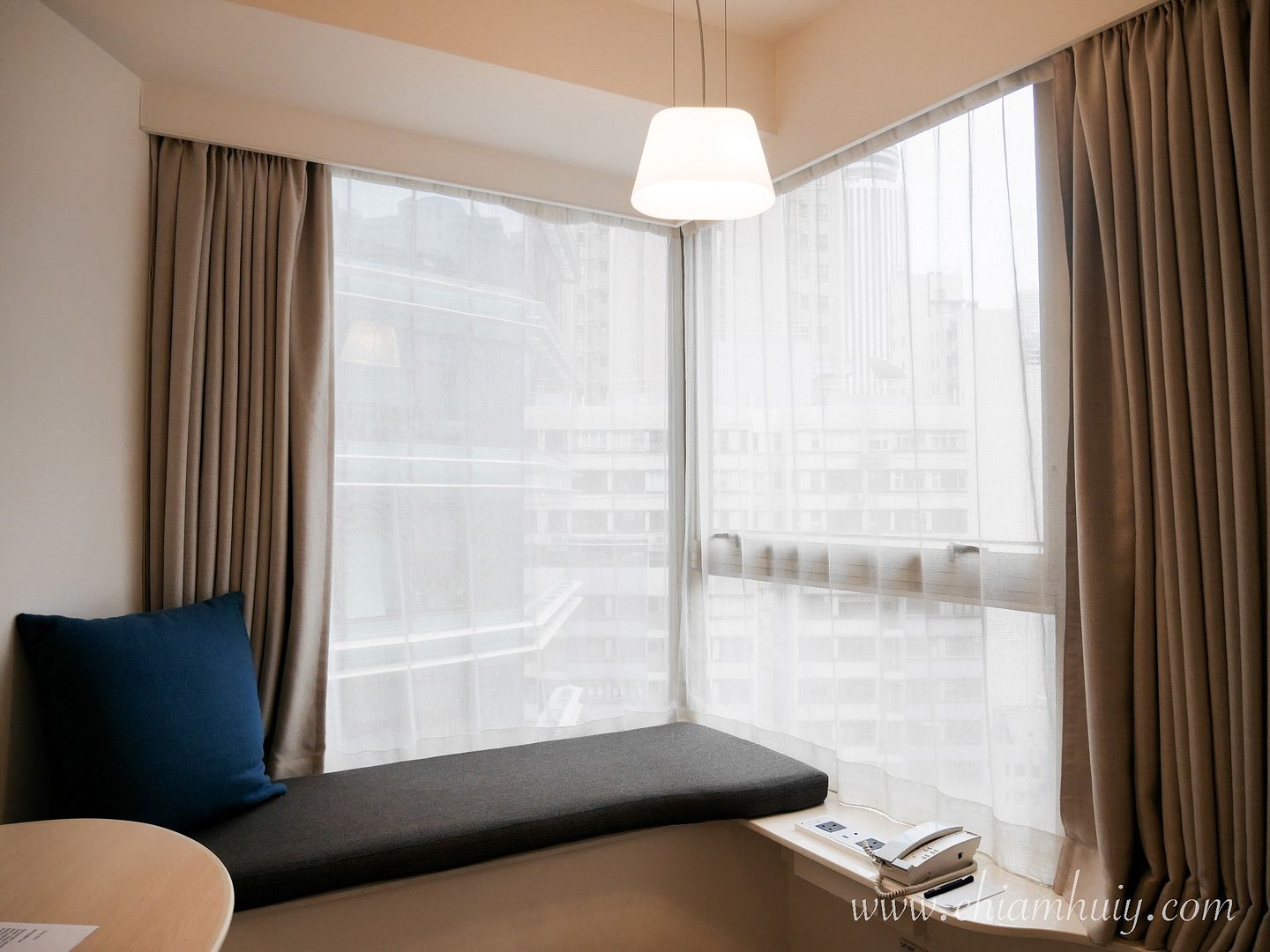 I also like this couch area beside the window. When you call it a night after a long day of shopping and eating, this is exactly how you can relax by gazing out the windows.
Their flat screen LCD TV can also be pulled out.
Our room is their Sleep Room, approximate room size of about 20sqm.
I also noticed they have quite a lot of electrical plugs, more than the average of most hotels. Plus point!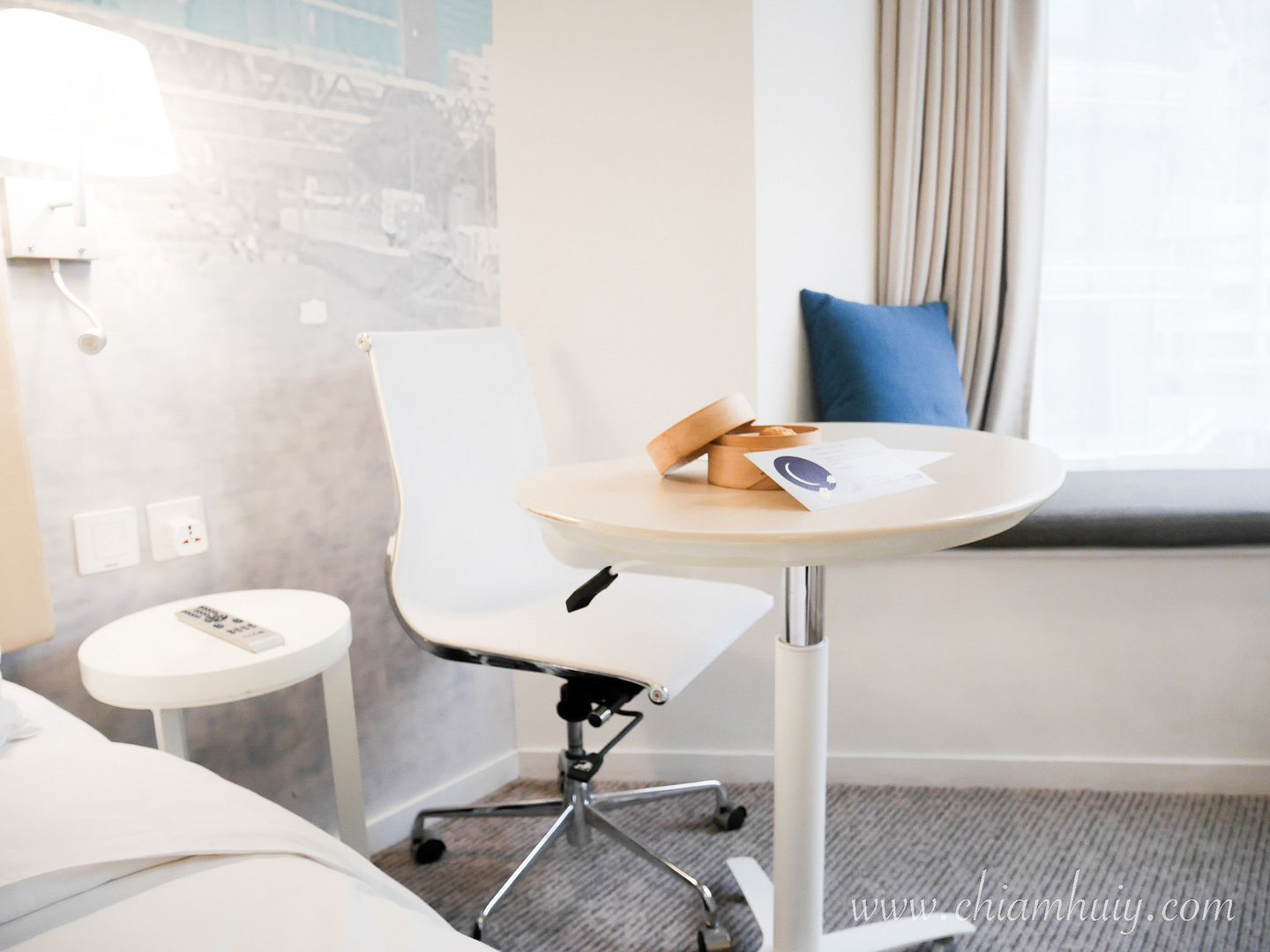 Cups and kettle
Mini cooler
Personal safe
Their toilet is pretty clean as well.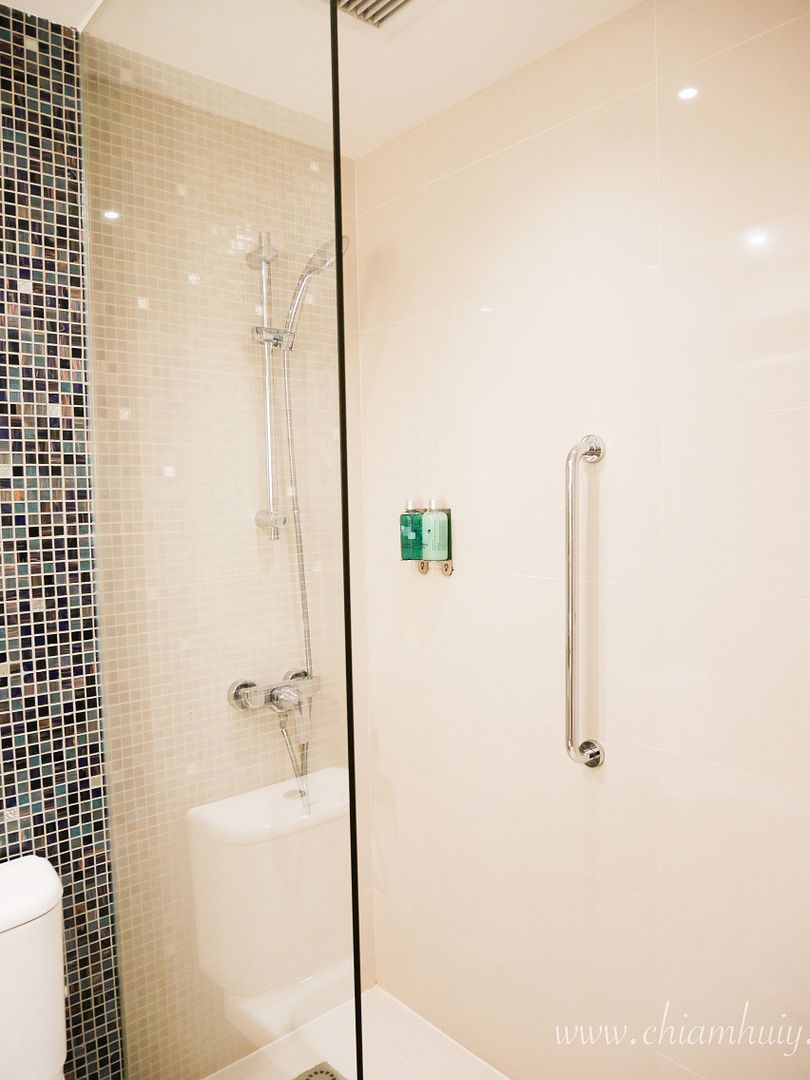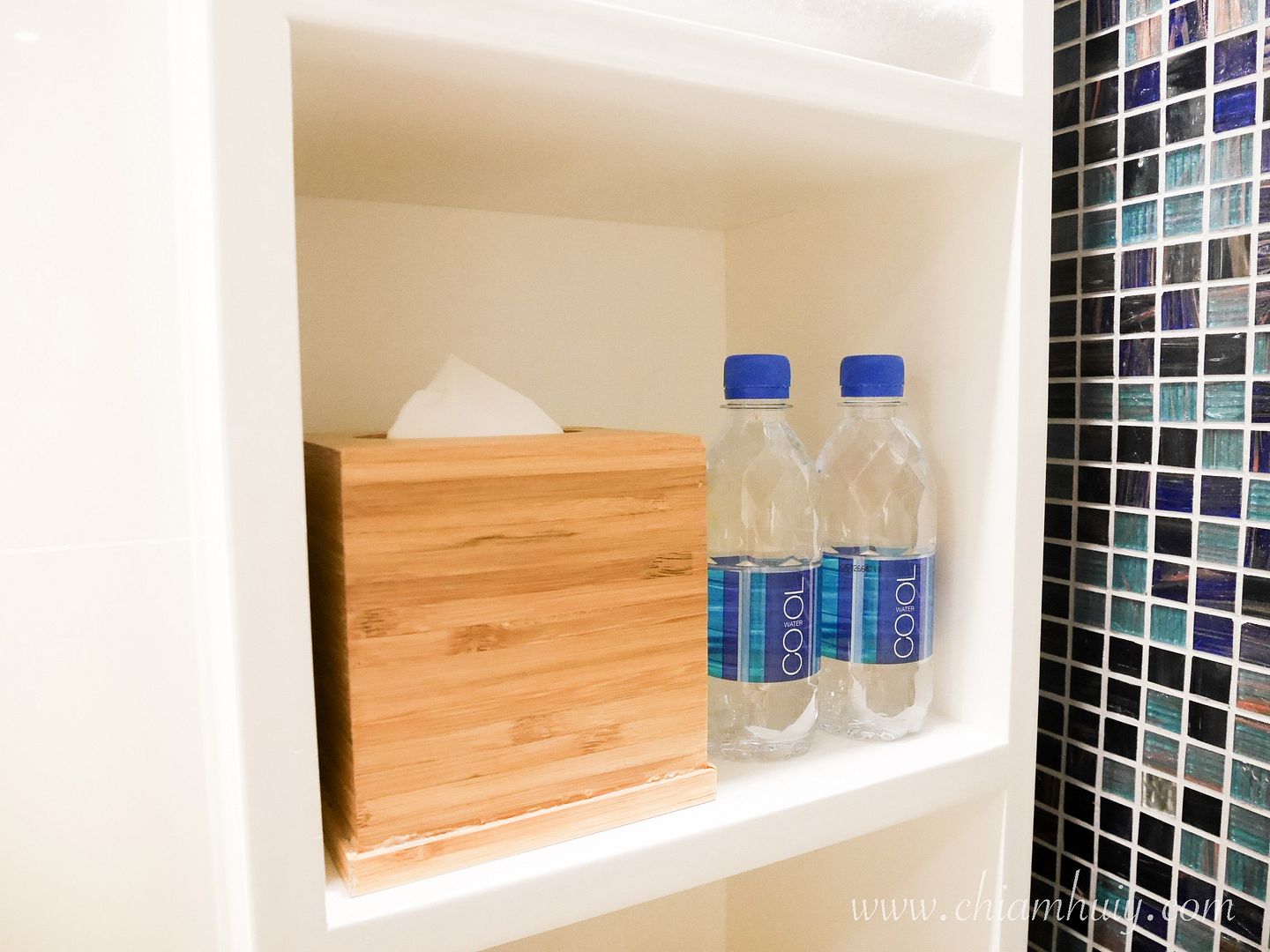 Hair dryer
The room in generally is pretty clean, with ample space to walk around in relative to most hotels in Hong Kong. Their gym is decently sized as well. Though there is no swimming pool because there's really no space for it. Nonetheless, I don't think you're missing out though, who comes to Hong Kong to swim?
Overall, I like the fact that
OZO Wesley Hong Kong Hotel
is located on Hennessy Road, a prime business and commercial district on Hong Kong Island in between Admiralty and Wanchai MTR stations. We could easily take a tram or walk a few mins to reach the train station.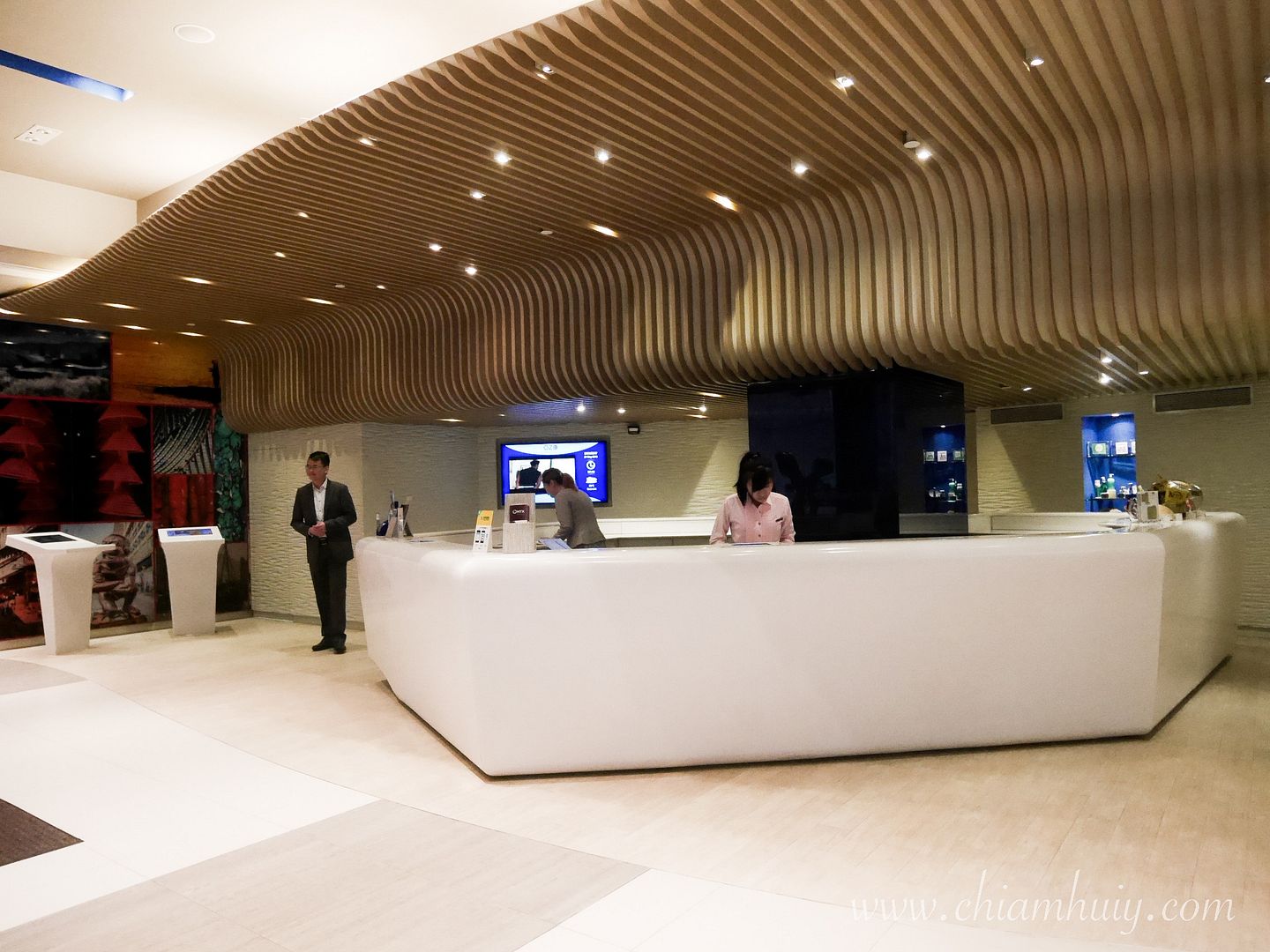 OZO Wesley Hong Kong
Address: 22 Hennessy Road, Wan Chai, Hong Kong
Nearest MRT station: Wan Chai
(Basically we took the airport express train from the airport to Hong Kong station, then take a cab for less than 15mins to arrive the hotel)
The hotel stay is sponsored (but not paid), however, all reviews are authentic and done solely by myself.
Thank you OZO Wesley Hong Kong Hotel for the hospitality :)
Thanks for reading! ❤
Love,
Celine
Instagram: (@chiamhuiy)
Dayre: (@chiamhuiy)